UNSUPPORTED SHOULDER STAND POSE
Niralamba Sarvangasana (nir-AH-luhm-buh suhr-vuhn-GAHS-uh-nuh)
BENEFITS OF UNSUPPORTED SHOULDER STAND POSE
Relieves stress
Stimulates thyroid
Stretches the back of the neck
Tones lower body
SUMMARY OF UNSUPPORTED SHOULDER STAND POSE
Niralamba Sarvangasana is a step up from Supported Shoulderstand, or Salamba Sarvangasana. While this inversion still relies on shoulders and neck for support, it is a lot more advanced and should be practised with great caution.
UNSUPPORTED SHOULDER STAND TUTORIAL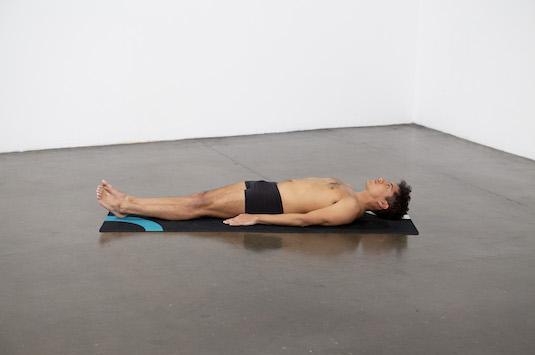 1.) Begin lying flat on your back on your yoga mat. Your arms should be flat by your sides with your palms down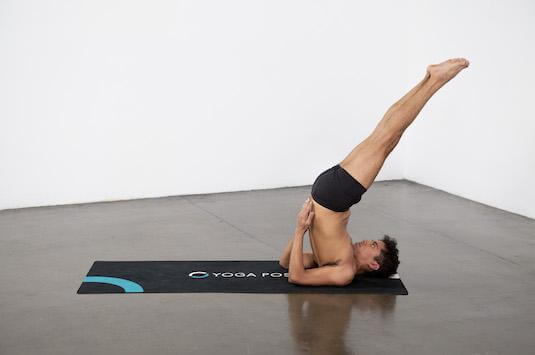 2.) Slowly begin to lift your legs, keeping them straight and your feet pointed, engaging your core and legs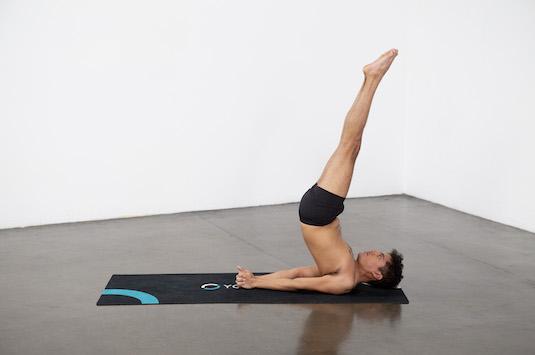 3.) Press into the mat with your palms and lift your glutes and hips off the mat, moving your legs so they are above your chest and head, press your shoulders into the mat for support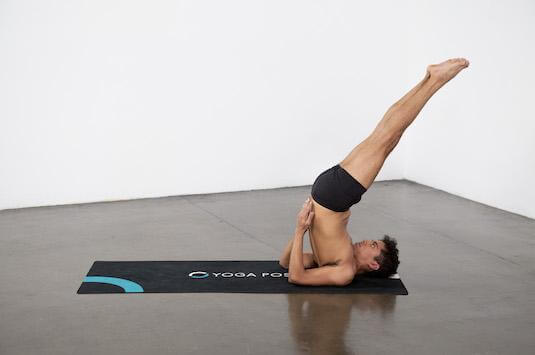 4.) As you continue to raise your legs, your lower back should come off of the mat. You may use your hands to support your back if you need, or keep your arms on the mat underneath you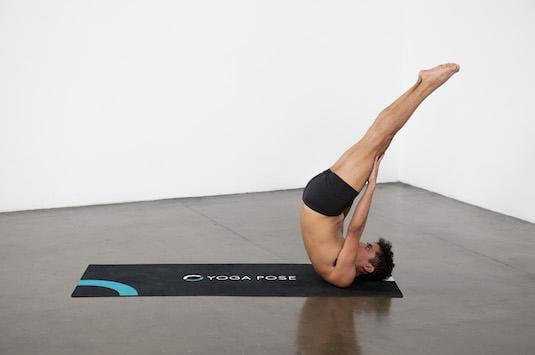 5.) Continue to lift from your hips and lower back, reaching your toes up and pressing into your shoulders. Balancing on your shoulder blades, lift your arms to your thighs, and use your core to balance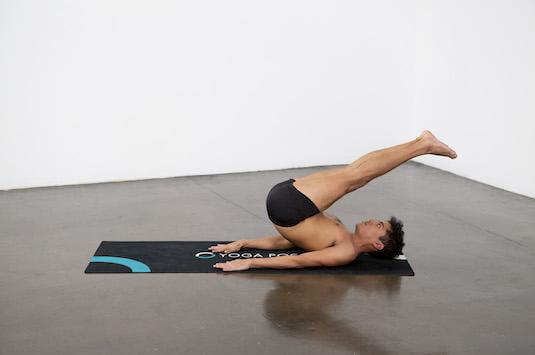 6.) Hold this position for up to one minute. To release, simply slowly lower your body back to the mat, your legs should be the last to reach the mat
HEALTH BENEFITS OF UNSUPPORTED SHOULDER STAND POSE
UNSUPPORTED SHOULDER STAND FOR THYROID HEALTH
Just like in its sister pose, the composition of your body in Unsupported Shoulder Stand stimulates the thyroid gland, which is responsible for regulating the hormones in your body. Without the extra points of contact, there is even more pressure applied to thyroid gland, but as much as it has its benefits, be careful not to stay in this position longer than you can control.
UNSUPPORTED SHOULDER STAND FOR BETTER BALANCE
Similar to a Headstand (Salamba Shirshasana), Forearm Stand (Pincha Mayurasana) and a Handstand (Adho Mukha Vrikshasana), balancing in Unsupported Shoulder Stand is much harder than any standing balance or an arm balance. What do all these poses have in common? They are inversions! Balancing is hard enough the right way up, and flipping the world upside down certainly adds extra challenge.
Contraindications & Cautions
Neck injury
Balance disorders
Modifications & Deepening the Pose
MODIFYING UNSUPPORTED SHOULDER STAND FOR SAFER PRACTICE
If you would like to experience Niralamba Sarvangasana but can't commit to the pose for fear of falling and injuring yourself, consider trying aerial yoga. You can bind yourself in fabric to ensure your safety, and the added benefit of aerial practice is reduced pressure on the cervical spine. Alternatively, work with an experienced spotter – someone who will correct your form if necessary and guide you in and out of the pose safely.