UPWARD EXTENDED FEET POSE
Urdhva Prasarita Padasana (OORD-vuh pruh-SAH-ri-tuh puh-DAHS-uh-nuh)
BENEFITS OF UPWARD EXTENDED FEET POSE
Strengthens lower abdomen
Releases spine tension
Encourages calm and relaxation
SUMMARY OF UPWARD EXTENDED FEET POSE
Urdhva Prasarita Padasana is one of those poses that can be wonderful and fruitful both in its active and its passive incarnations. It is practiced with the back of your body on the floor, allowing the spine to fully elongate, and as a result it can relieve and prevent pain in the entire back.

UPWARD EXTENDED FEET POSE TUTORIAL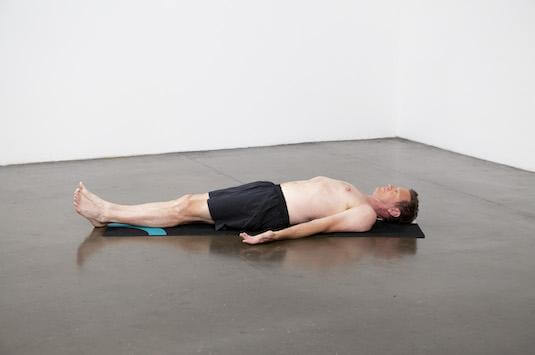 1.) Begin lying flat on your back on the mat with your hands at your sides, palms up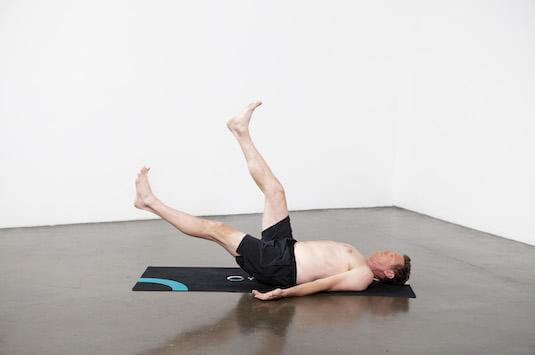 2.) Lift each leg up so that your legs are perpendicular to the mat from your hips, engage your core as you hold your legs straight in this position, make sure that your lower back in flat against the mat to protect your spine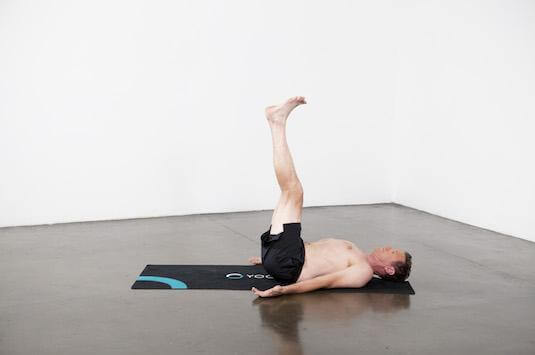 3.) Hold this position for as long as you like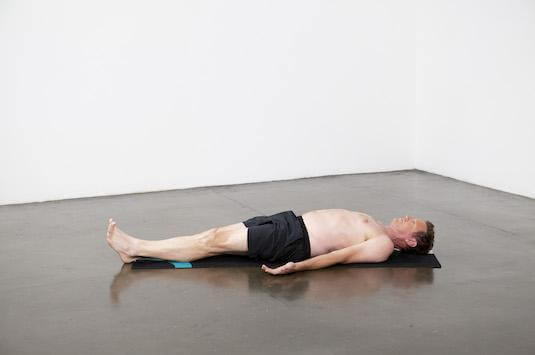 4.) To release, simply lower your legs back to the mat
HEALTH BENEFITS OF UPWARD EXTENDED FEET POSE
FOR HIP FLEXOR & LOWER ABDOMEN STRENGTH
Unlike conventional abs exercises that rely on countless repetitions of crunches, yoga provides methods to strengthen your core and hip flexors through more accessible ways and with less chance of an injury. The crunching movement primarily focuses on rectus abdominis muscles located at the front of your belly and sometimes referred to as the six pack. The yoga approach is to tone the whole abdominal region, including the sides, transabdominal muscles, hip flexors and even pelvic floor. Upward Extended Feet Pose give you the opportunity to work on your core strength without overcompensating through other parts of the body.
FOR RELAXATION
Urdhva Prasarita Padasana is often practised as a pre-inversion inversion because of its calming properties, e.g. if you are finding it difficult to lift the hip for Plough Pose (Halasana) or Supported Shoulderstand (Salamba Sarvangasana). In Yin, this pose can be practised against the wall to encourage further relaxation (see modifications).
Contraindications & Cautions
Lower back injury
Postpartum abdominal separation
Modifications & Deepening the Pose
MODIFYING UPWARD EXTENDED FEET POSE FOR TIGHT HIPS
If you are finding it difficult to keep your legs perpendicular to the rest of the body, you can help yourself by propping your lower back with a yoga block or by extending the arms alongside the body and assisting the leg lift with a hand press.
MODIFYING UPWARD EXTENDED FEET POSE INTO PASSIVE VARIATION
Occasionally this pose is referred to as Legs Up The Wall because, so why not make it literal? Position your sit bones at the base of the wall to create a 90 degree angle at the hip. Align your feet to be directly above the hips and take a few deep breaths to let your body settle. Relax the abdominal region and allow the whole belly to move freely, inflating with each breath in and softening with each exhale. The passive variation of this pose can be held for 2-5 minutes.