Vrksasana (vrik-SHAH-suh-nuh)
Stabilizing through ankles
Improved sense of balance
Strengthens legs and core
Opens hips, while stretching groin and thigh
Tree Pose, or Vrikshasana, is a one-legged standing balance. It's suitable for practitioners of all levels due to its many available variations, and is often the first balance to be taught to complete beginners.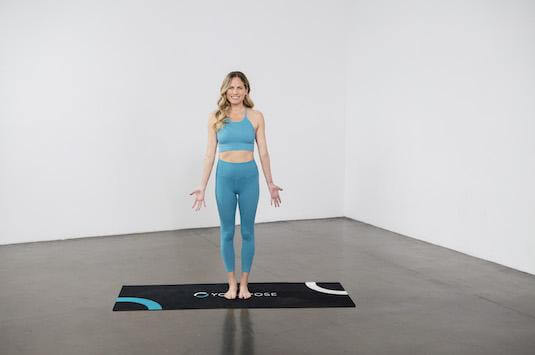 1.) Start in Mountain Pose (Tadasana). Root through your feet, lift through the crown of your head and create some engagement in your core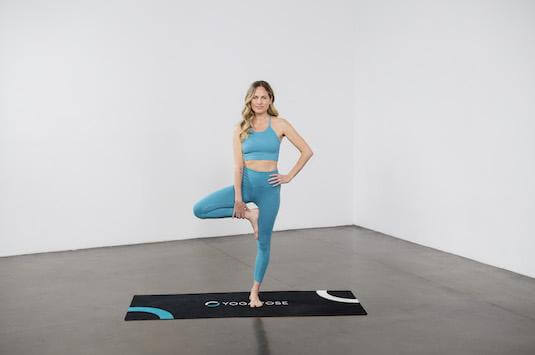 2.) Begin shifting your weight into your left foot as you gradually peel the sole of your right foot off the ground. Find a space for your right foot along the inner side of your left leg. It could be anywhere between the ankle and knee, or somewhere between the knee and the groin. Avoid pressing your foot against the knee joint. You can hold your foot in the correct position, but with practice, you will be able to find the correct position without assistance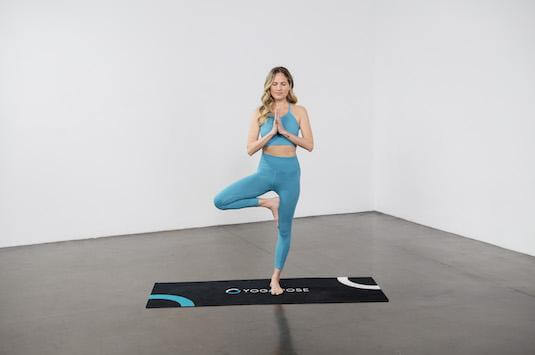 3.) Bring your hands to the heart center. Soften through the shoulders and focus on your breath. You may choose to transition into a different arm position, for example extending the arms overhead or bringing your palms together behind your back in reverse prayer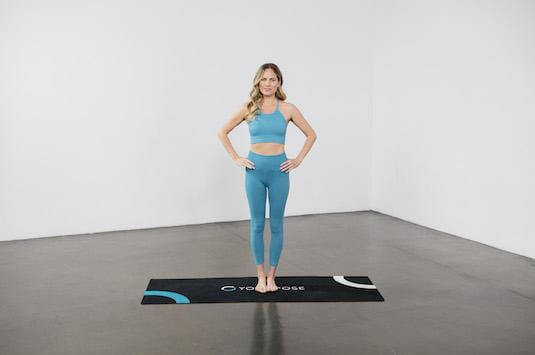 4.) Hold the pose for a minimum of 30 seconds. Remember, losing your balance and maybe even falling over is a natural part of the process. Return to Mountain Pose, and duplicate on the opposite side
HEALTH BENEFITS OF TREE POSE
TREE POSE FOR IMPROVING BALANCE
The main purpose of Tree Pose is to work on your sense of balance, which translates into other aspects of your life. The more often you practise, the sooner you will be able to notice a progression in your balancing skills.
TREE POSE FOR ACTIVE HIP MOBILITY
Tree pose involves an abduction motion through one of the hips, and since it's not assisted by gravity, bodyweight or physical manipulation, it relies on your muscles to keep the hip open.
Contraindications & Cautions
Ankle injury
Arthritis
Vestibular disorders
Vertigo
Modifications & Deepening the Pose
MODIFYING TREE POSE FOR BEGINNERS
While the pose looks relatively straight forward, you might find that it's not as easy as it looks. If you are struggling to balance with one of your feet off the floor, slide your foot down until you can rest your toes on the ground while pressing the sole of your foot against the opposite ankle. Alternatively, you could stand near a wall and use one of your hands to help you balance.
MODIFYING TREE POSE FOR DEEPER FOCUS
If you want to take your Tree Pose to the next level, you could experiment with closing one or both eyes and relying more on your other senses. Not only would this improve your balance but it could also help you direct your focus within.