Kurmasana (koor-MAHS-uh-nuh)
BENEFITS OF TORTOISE POSE
Strengthens the back
Tones abdominal muscles
Stretches through inner thighs and groin
Calms the mind
Tortoise Pose, or Kurmasana, is an advanced yoga pose which involves a deep forward fold and an intense stretch through the hips and groin. As we round the spine and slide our arms under the legs, the overall shape resembles a tortoise, reflected in the name of the pose.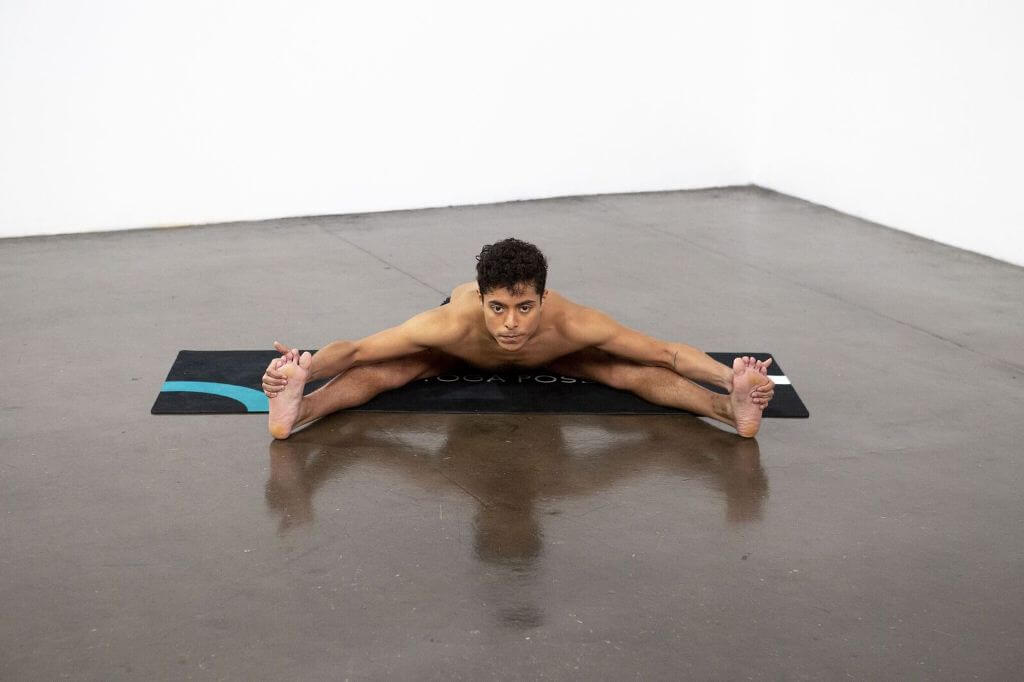 2.) Open your legs as wide as you can and on an exhale, lower your chest down to your mat through your center, reaching for the outsides of your feet. Lengthen through your spine and feel the stretch in your groin.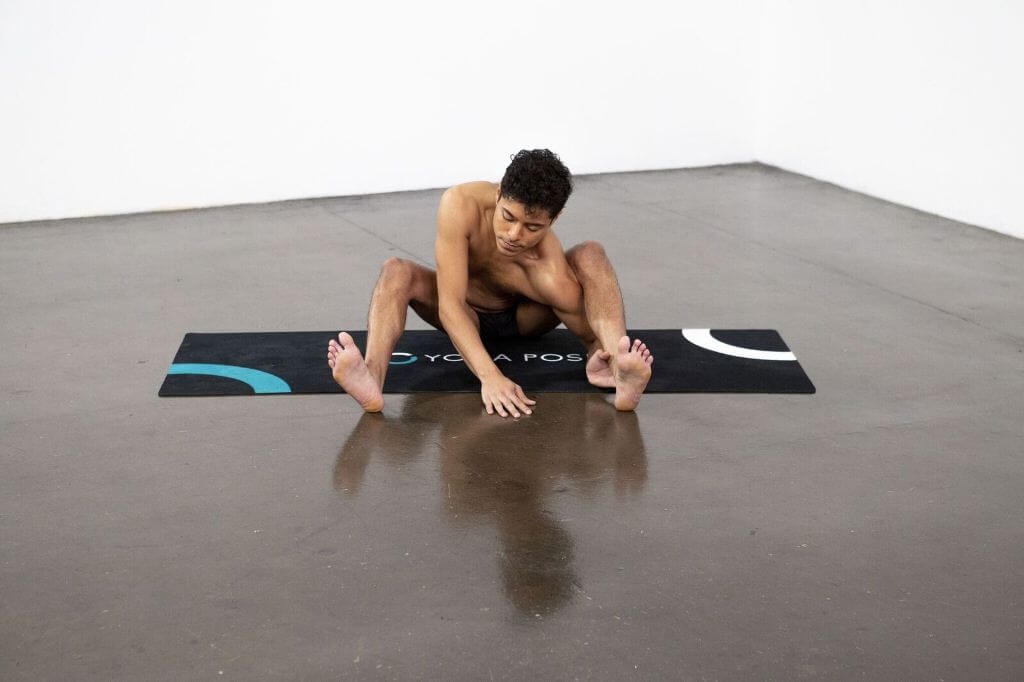 3.) Begin to bend your knees towards your body, keeping your heels on the ground before you. Lower your upper arms beneath your bent legs. This will require some adjusting to get into place.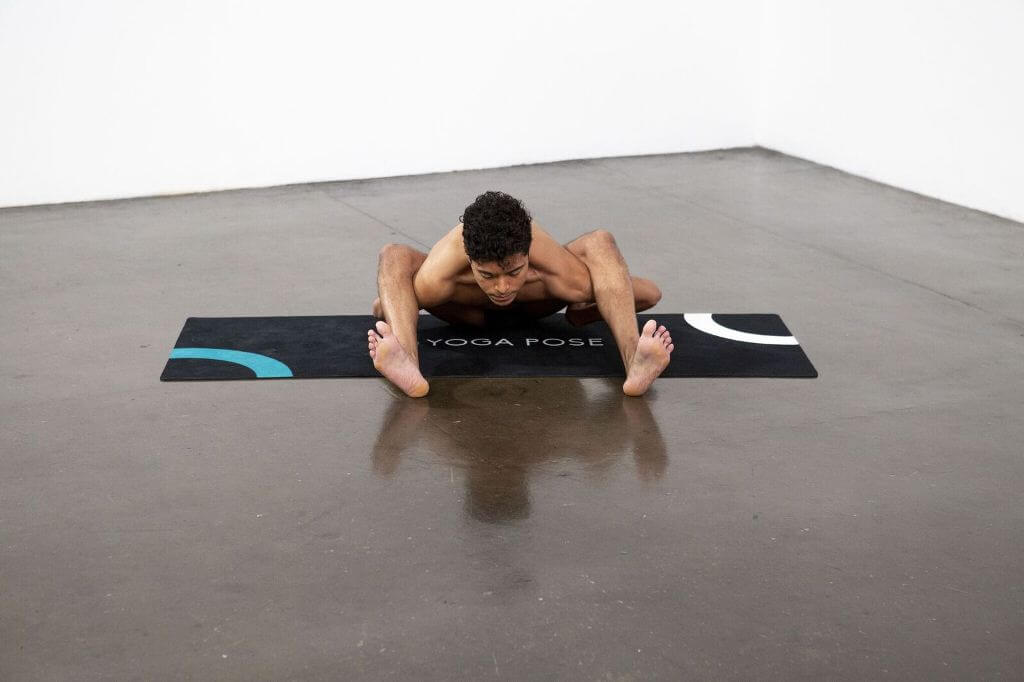 4.) Once the elbows have passed the knees, thread your forearms into the gaps underneath each leg. Adjust your sit bones if needed.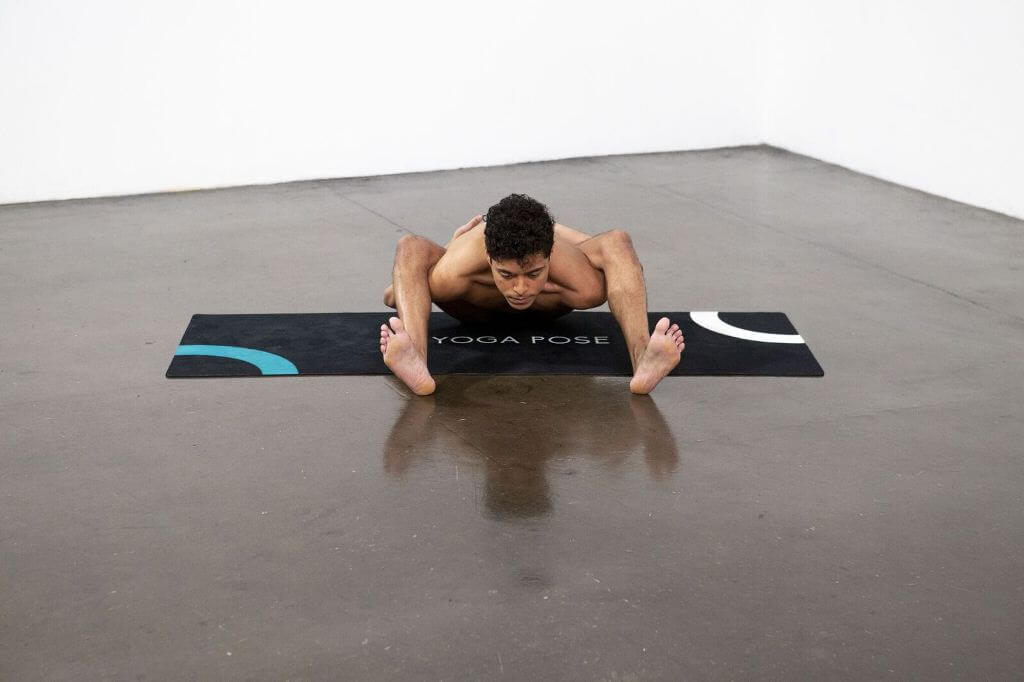 5.) Gradually roll the shoulder forward and down to the earth until you can effortlessly extend your arms back with your palms facing down. You may bind your hands behind your back.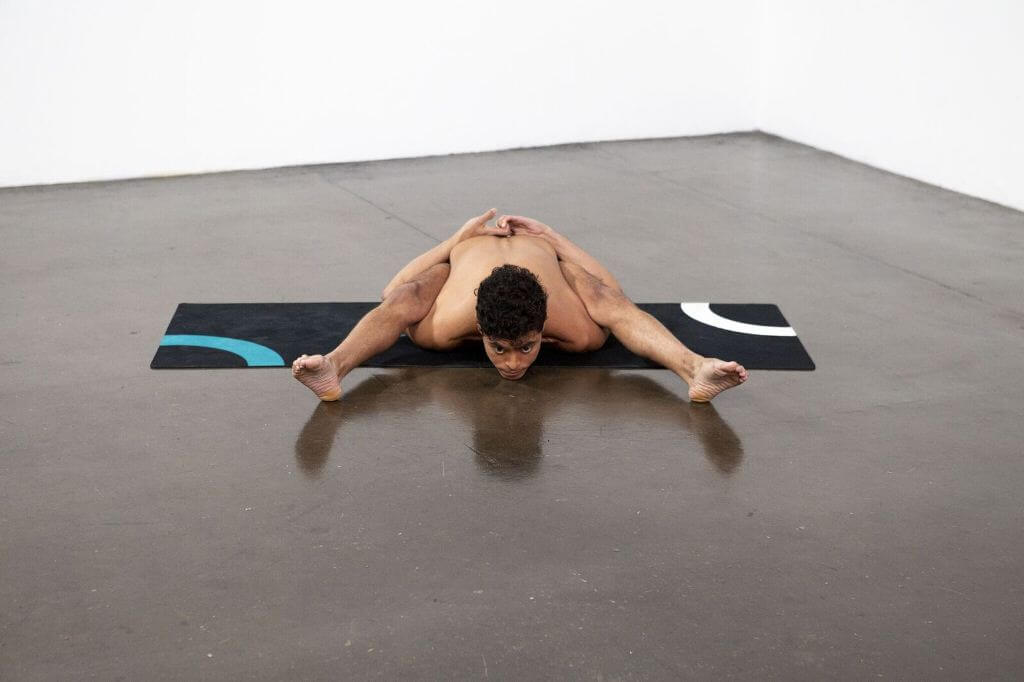 6.) Place your forehead or your chin on the floor. Take 3-5 breaths here. When you are ready to continue, begin sliding or shuffling your heels away from you, extending the legs and applying some pressure to your shoulders through the back of your knees.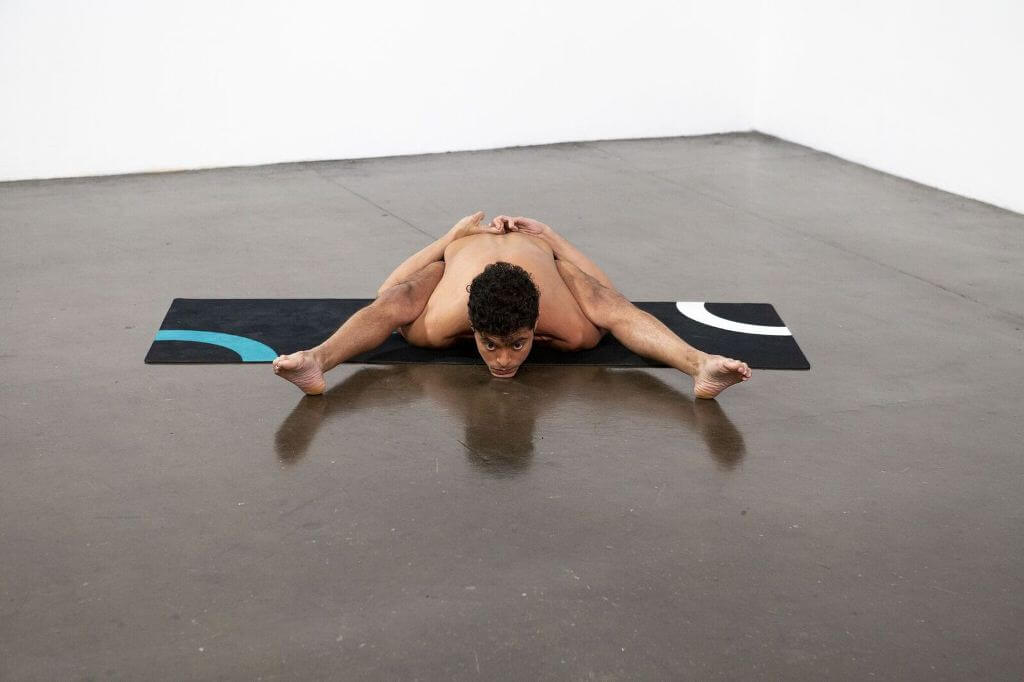 7.) Once you have reached your optimal position, stay here for up to a minute. You can ease off at any point if it becomes too intense. .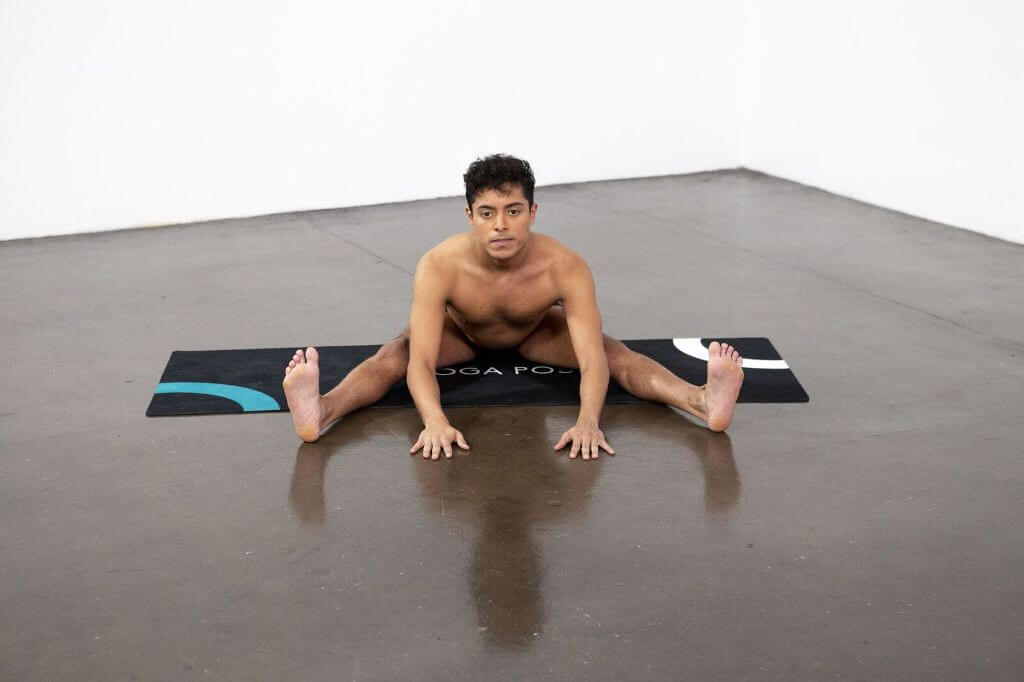 8.) To exit, slide the feet towards you to create a gap once again. Keep your head down as you slowly roll up through the spine.
HEALTH BENEFITS OF TORTOISE POSE
TORTOISE POSE FOR QUIETING THE MIND
When you take the shape resembling a tortoise shell, it's not unusual to experience the feeling of withdrawing from the outside world and shifting attention within. That feeling of withdrawal is referenced in Yoga Sutra as one of the eight limbs of yoga (pratyahara). As you direct your awareness inward while being in your protective tortoise shell, your mind is less distracted and less agitated by your surroundings. Having your arms pinned down only enforces the feeling of submission to your inner self.
TORTOISE POSE FOR SYMBIOTIC STRETCHING
Tortoise Pose is a supreme example of how the different components in our body work together to achieve a goal. While applying pressure through our legs forces the body into a deeper fold, the act of sinking the upper body between the legs contributes to opening the hips wider.
Contraindications & Cautions
Pregnancy
Menstruation
Herniated discs
Lower back injury
Modifications & Deepening the Pose
MODIFYING TORTOISE POSE FOR BEGINNERS
As this pose is rather advanced, it might be a good idea to work on your flexibility over a length of time. Does it mean you cannot practice Tortoise Pose until you get it perfectly? Absolutely not. Stick to steps 1- 3 to begin with. To increase the intensity slightly, grease the arms below the knees and wrap your hands across the outside of your ankles. To start with, you May also want to stay in the pose for a few short breaths.
MODIFYING TORTOISE POSE FOR NECK PROBLEMS
While there is no argument that Tortoise Pose is intense on many levels, it's important we protect our neck from potential injuries. A classic rendition of the pose involves placing your chest and chin down to the floor, however that presents a risk of compressing through the cervical spine. Consider making contact through the forehead instead or supporting your head with a yoga block.