Mayurasana (my-yer-ahs-anna)
Strengthens wrists and elbows
 Improves abdominal tone
Strengthens lower body
Peacock pose, or Mayurasana, is the type of pose that relies on hand-balancing. It is mostly associated with Hatha yoga; however, you may encounter this pose in other types of yoga. If you are into flying and balance, this pose is the right fit for you. It will strengthen your arm and forearm muscles, carve your abdominal muscles, and power-up your lower body. In short, this pose is the closest thing to flying as a human! Do not get too excited though, this pose is for advanced yogis and should be performed gradually.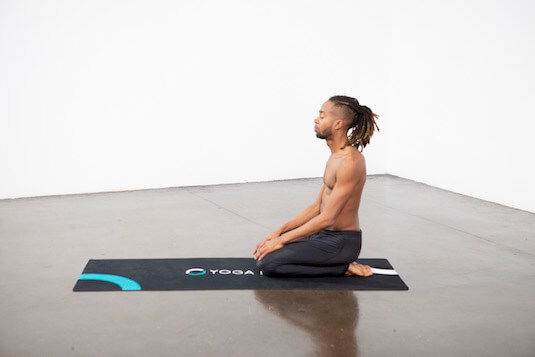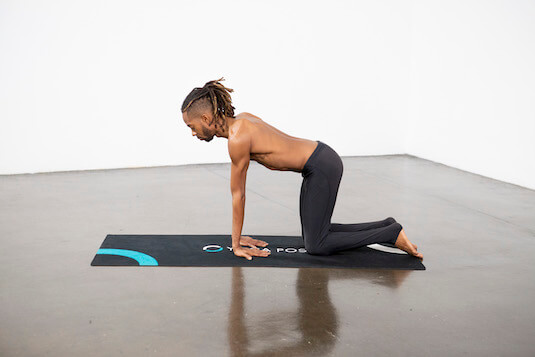 2.) Place both palms on the mat in front of your knees with your fingertips turned towards your knees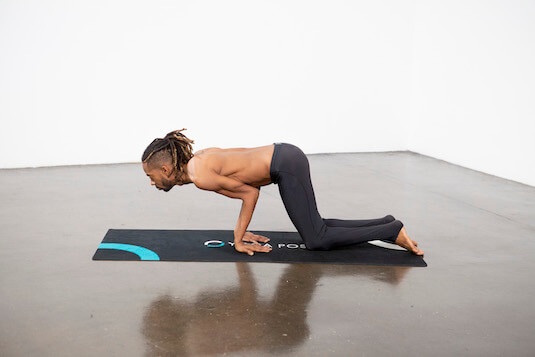 3.) Bend your arms and lower your chest, shifting your weight forward, so that the backs of your arms are pressed against your side body. There should be no gaps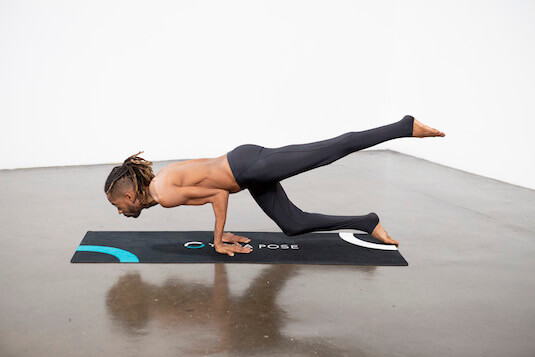 4.) Press forward and slowly lift one leg at a time, pointing the toes and engaging throughout your core and legs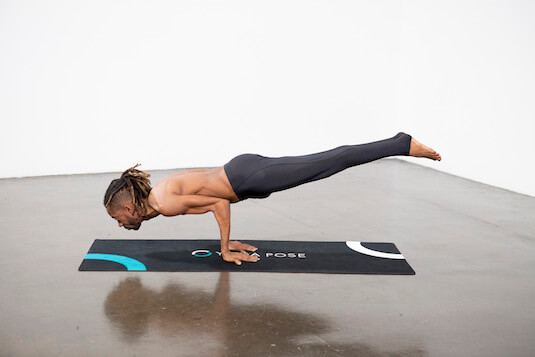 5.) Once both legs are in the air and in line with your body, hold this pose for up to 30 seconds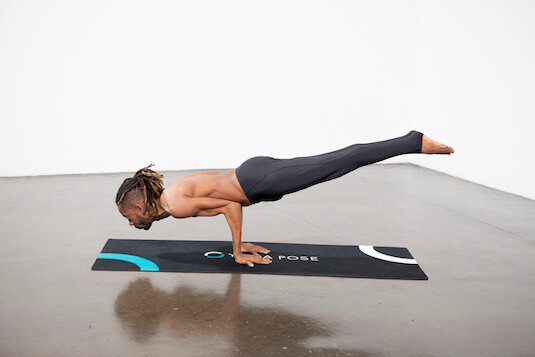 6.) To release from the pose, lower your legs back to the mat
HEALTH BENEFITS OF PEACOCK POSE
PEACOCK POSE FOR WRISTS AND ELBOWS
The peacock pose places most of your weight on the elbows and wrists, which strengthens your upper body muscles.
PEACOCK POSE FOR A STRONGER CORE
As you press your elbows on the abdomen, your entire core muscles will be recruited and active contraction begins. Mayurasana is an incredible pose that improves abdominal tone and helps you strengthen your core.
PEACOCK POSE FOR LOWER BODY STRENGTH
During the squeezing phase that keeps your lower body above the ground, the pelvis will open up, and hip muscles get engaged. This position will strengthen the whole body because of how challenging it is. Additionally, it is a great pose for people who spend most of their days standing on their feet.
Contraindications & Cautions
Wrist, elbow or shoulder injuries.
Recent abdominal surgery
Pregnancy
Modifications & Deepening the Pose
MODIFYING PEACOCK POSE FOR BALANCE ISSUES
As we mentioned earlier, this pose could be very challenging for beginners. So, if you want to practice it, but you're still lacking the strength and balance, you can place a yoga block at the level of your head. Once you're in the peacock position, rest your head on the block to maintain your balance. You could also place the block under your knees if you want to work on your upper body balance.
MODIFYING PEACOCK POSE FOR ADVANCED USERS
If you are already comfortable with the peacock pose, and you want to spice things up, try one of these two techniques: · Lift your legs higher than usual until they reach a level superior to your head; try to avoid touching the ground with your forehead. · Try to move on to the hurdle pose where one of your legs is placed to the side.