Sukhasana (soo-KAHS-anna)
Opens the hips
Stretches ankles and knees
Strengthens back muscles
Reduces stress and anxiety
Easy Pose, or Sukhasana, is a pose often taught to children as a way for them to sit quietly on the floor. It is also known as "Simple Cross-Legged Pose." In places without chairs, this would be how adults sat all the time as well. In our modern world, it's good to practice Easy Pose several times a day to undo the damage brought by sitting at desks all day.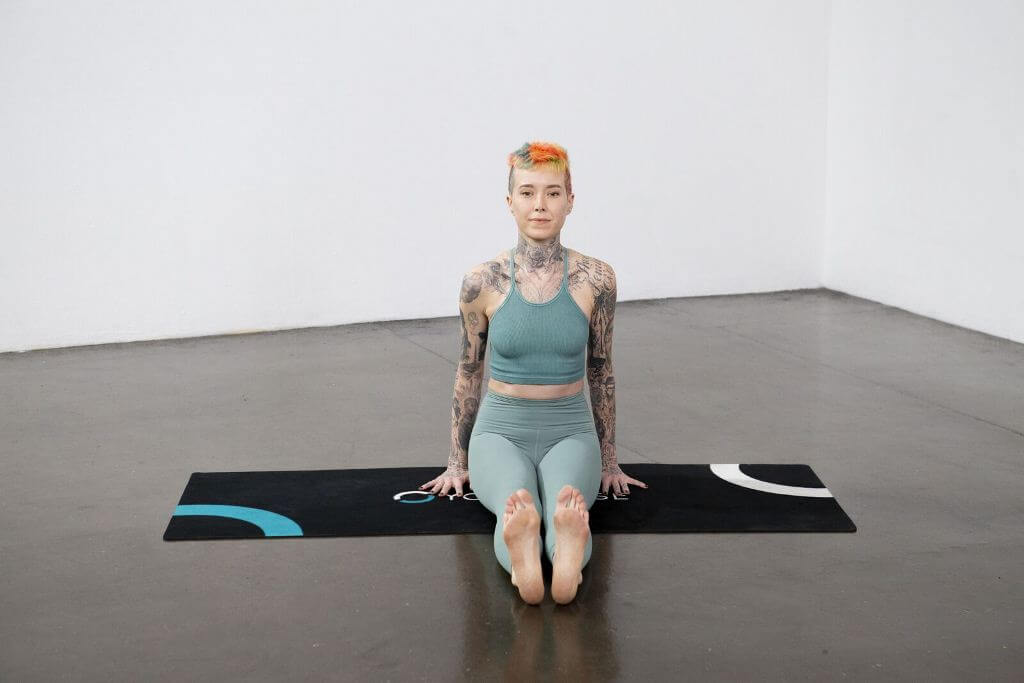 1.) Sit with your legs straight out in front of you, your back straight and your hands by your side. Your body should be perpendicular to your legs on the floor.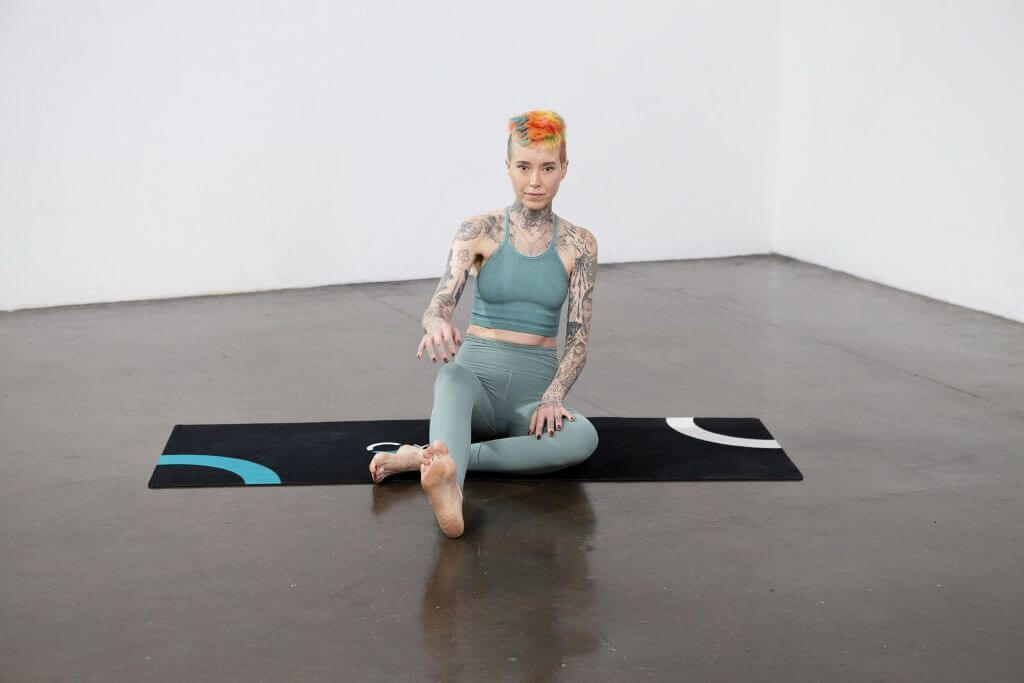 2.) Cross your left leg under your right leg.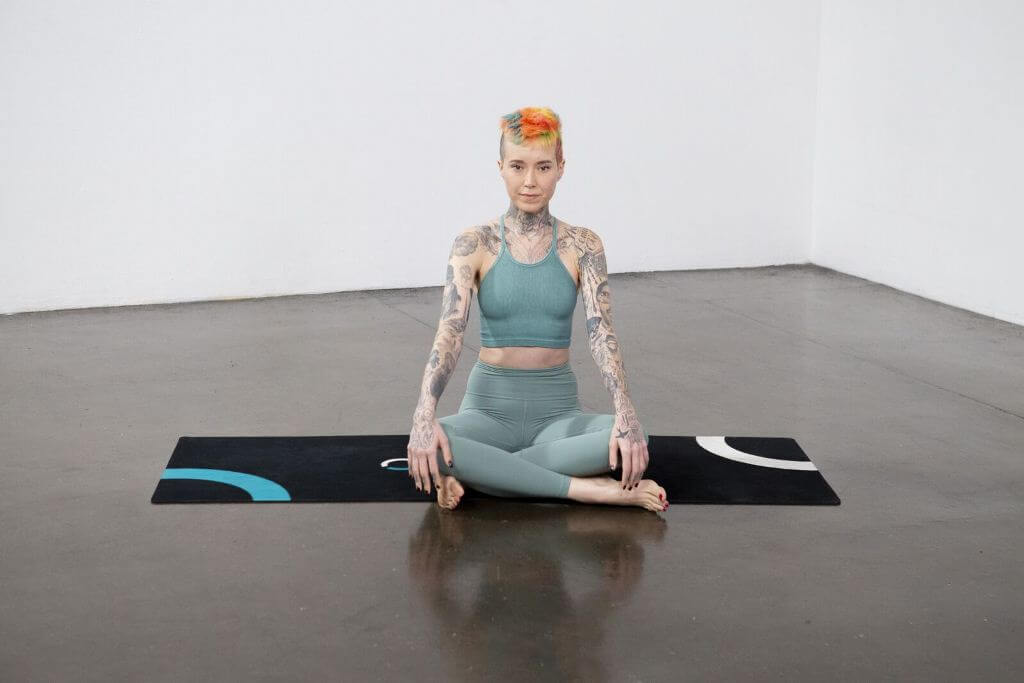 3.) Place your hands on your knees and elongate your spine up to the ceiling. Keep your gaze forward.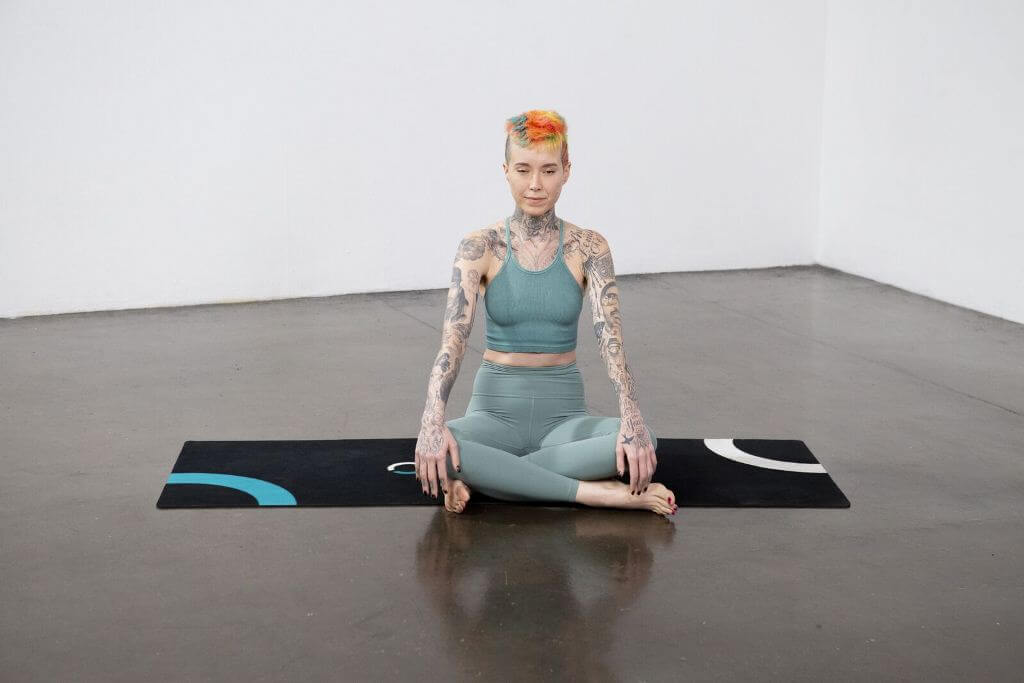 4.) Relax in this position and breathe. You can stay here for as long as you please.
5.) To release from this pose, simply straighten your legs and replicate on the other side.
HEALTH BENEFITS OF EASY POSE
EASY POSE FOR HIP OPENING
Easy Pose counteracts all the tension and tightness that sitting in a chair for long hours causes. Easy pose might seem simple, but it's an important pose to balance out the way we tend to sit all day long.
EASY POSE FOR STRESS RELIEF
Easy Pose is about sitting and breathing. It is the perfect time for a short meditation or mindful mental break. It brings rest and relaxation with it. Let your mind focus on your breath.
EASY POSE FOR ANKLE AND KNEE STRETCH
Easy Pose is supported and calm. Even so, it provides a gentle, much-needed stretch to the critical joints of the legs. That provides a firm foundation for balance and ability.
Contraindications & Cautions
Knee injury
Lower back injury
Ankle injury
Modifications & Deepening the Pose
MODIFYING EASY POSE FOR TIGHT HIPS
Easy Pose has a deceptive name. There are all sorts of reasons Easy Pose can be difficult for people. In our modern times, hips can get extremely tight from chair-sitting habits. Be kind to your body. Use multiple blankets if you need to, or a pillow, or something soft and higher. Use whatever your body needs to take that first step.
MODIFYING EASY POSE FOR BACK ISSUES
Easy Pose is primarily about the legs and the back. If your back is unable to support itself sitting up straight, give it some help. Sit against a wall, a filing cabinet, or something else sturdy and straight. Another option here, rather than pressing your back against the wall itself, is to place a yoga block between your shoulder blades and the wall. That way your back has support but doesn't have to be all the way back against the wall itself.
MODIFYING EASY POSE FOR MEDITATION BENEFITS
When you sit in Easy Pose, you can do a variety of things with your hands. Some people recommend the hands be on the knees, palm down. Others recommend the hands be on the knees, palms up. If you are using this pose for meditative purposes, you can play with other options as well. You can cup your hands in each other in your lap. You can hold your hands to your chest.

Try different hand positions. See which one calls to you as being meaningful. Yoga is about you and your particular body level as it is today. What works for you this week might not work for you next week. Always be attentive to your body's messages and be willing to adjust.