EXTENDED HAND TO BIG TOE POSE
Utthita Hasta Padangustasana (oo-THEE-ta HAH-sta pah-dahn-goo-STAS-anna)
BENEFITS OF EXTENDED HAND TO BIG TOE POSE
Improves balance
Strengthens legs
Stretches hamstrings
Strengthens ankles
SUMMARY OF EXTENDED HAND TO BIG TOE POSE
Extended Hand to Big Toe Pose, or Utthita Hasta Padangustasana, is a wonderful balancing pose which also builds flexibility and strength. It takes the relaxation of tree pose and raises it up to a new level. It's probably not the first balance pose to attempt, but it's a wonderful step forward on your path toward body awareness and health.

EXTENDED HAND TO BIG TOE POSE TUTORIAL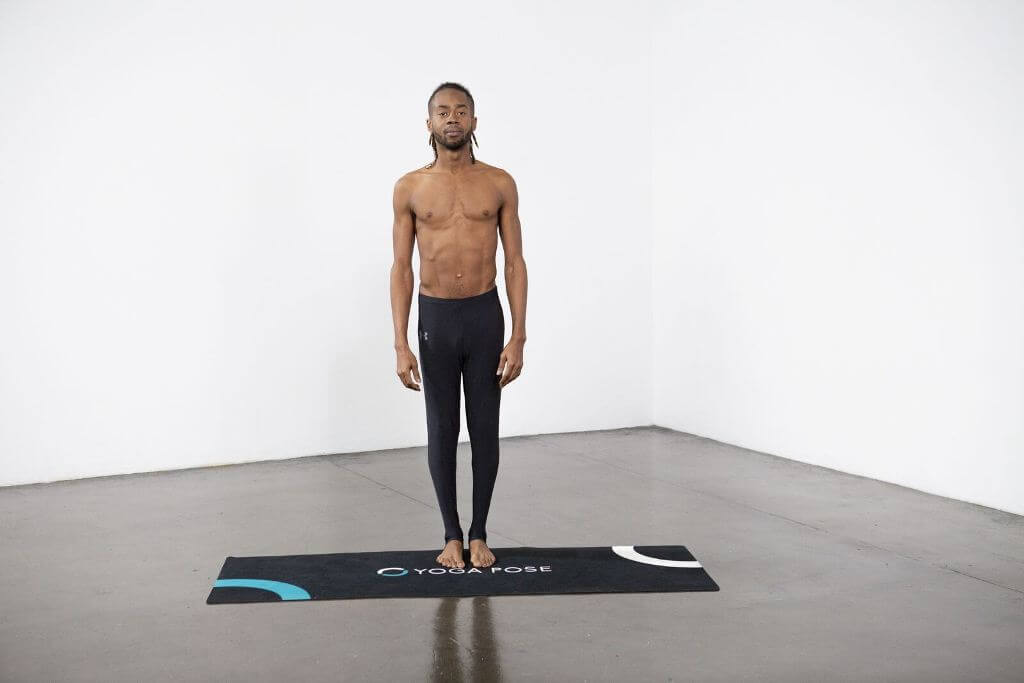 1.) Begin in Mountain Pose, you may also place your opposite hand on your hip for added balance.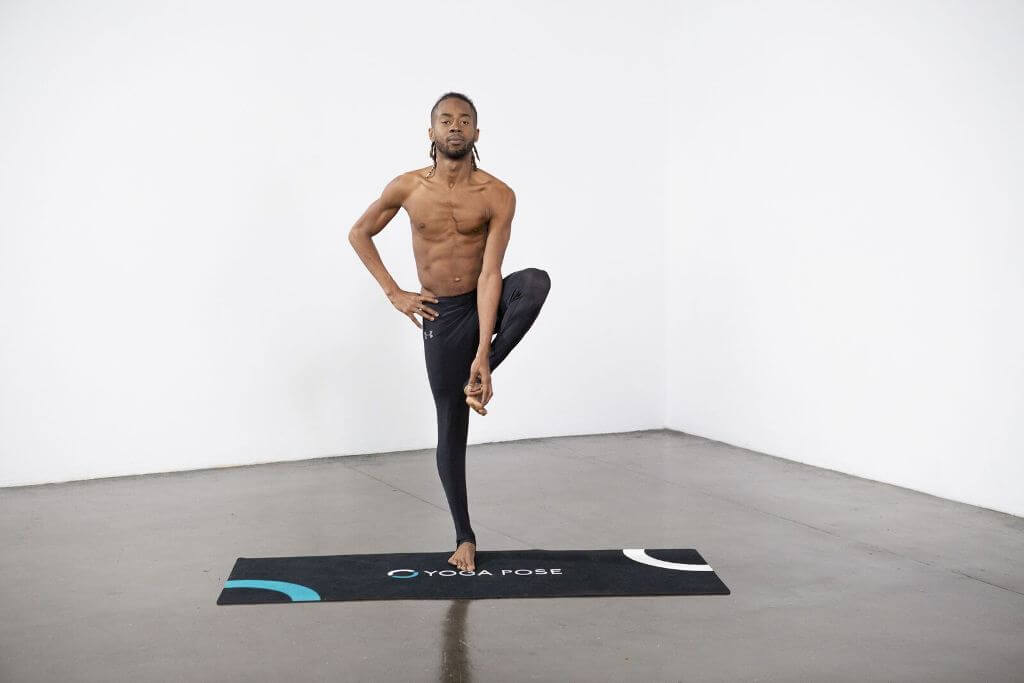 2.) Bend your left leg in towards your right leg and reach for your left toes with your right hand. Grip your big toe with peace fingers (between your pointer and index fingers).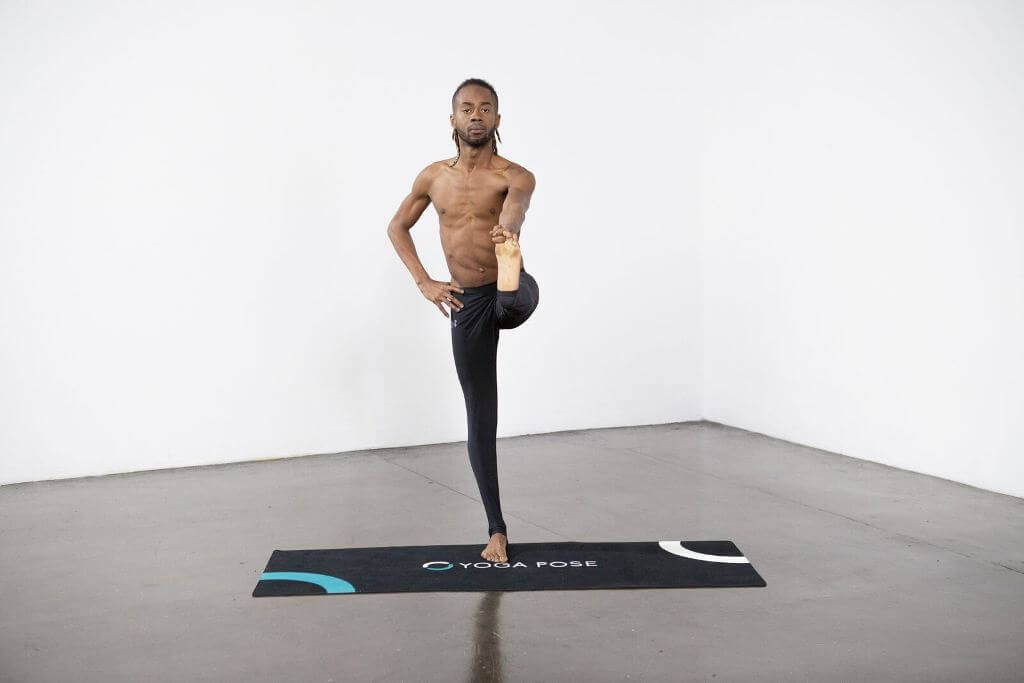 3.) Breathe. Straighten your left leg in front of you with your left foot flexed.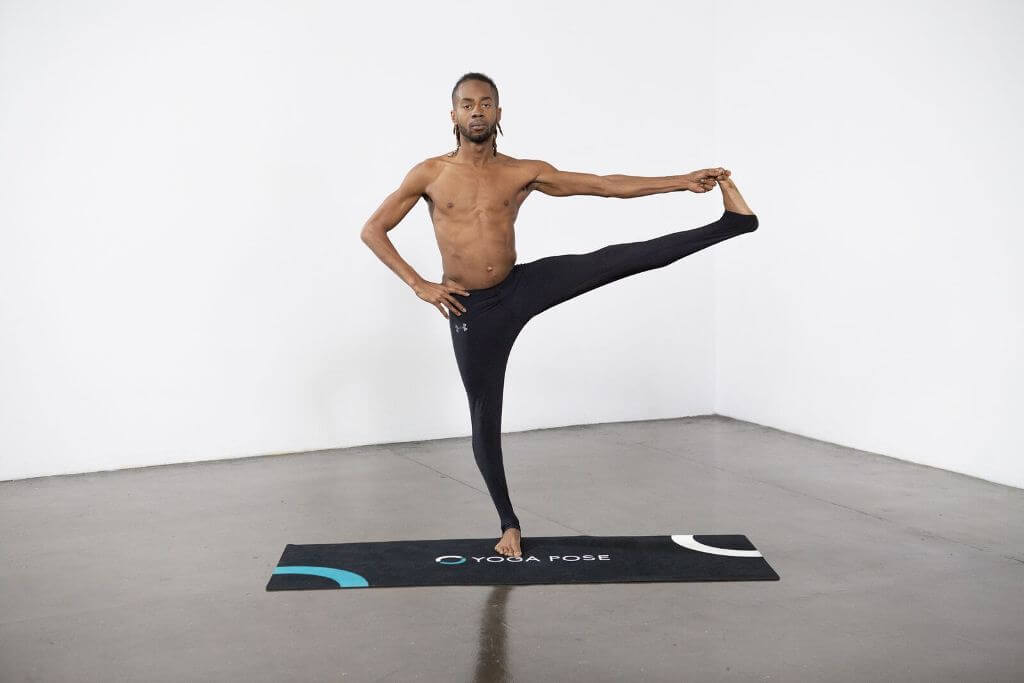 4.) Take a moment to balance here and then rotate your left hip outwards so that your left leg is parallel to the floor.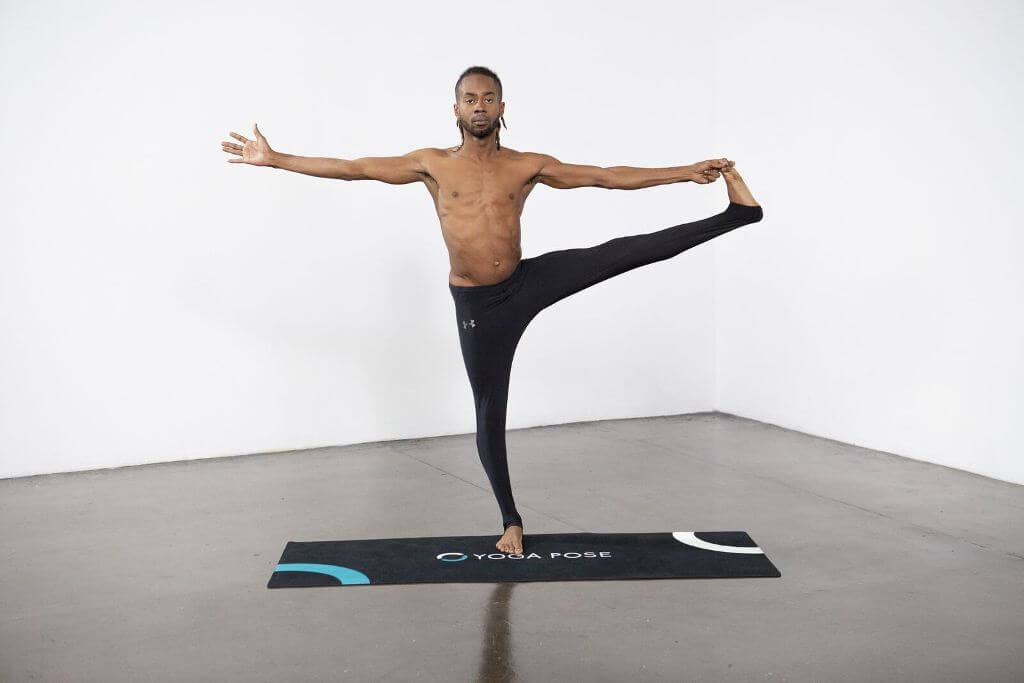 5.) Straighten your right arm out so that is is parallel to the floor also.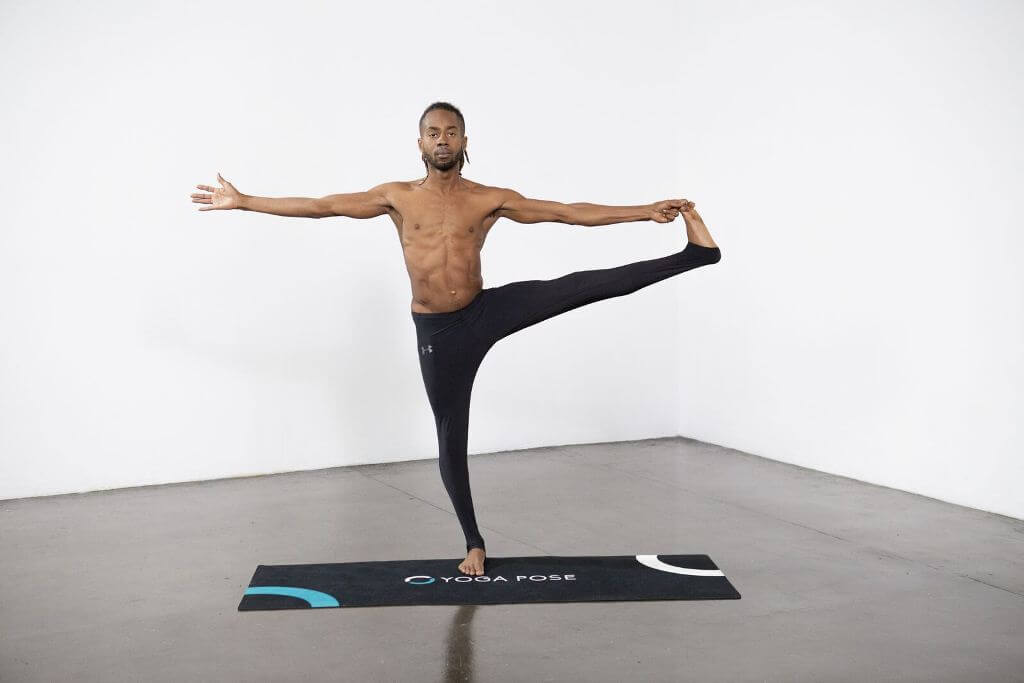 6.) Hold here for as long as you can or up to one minute.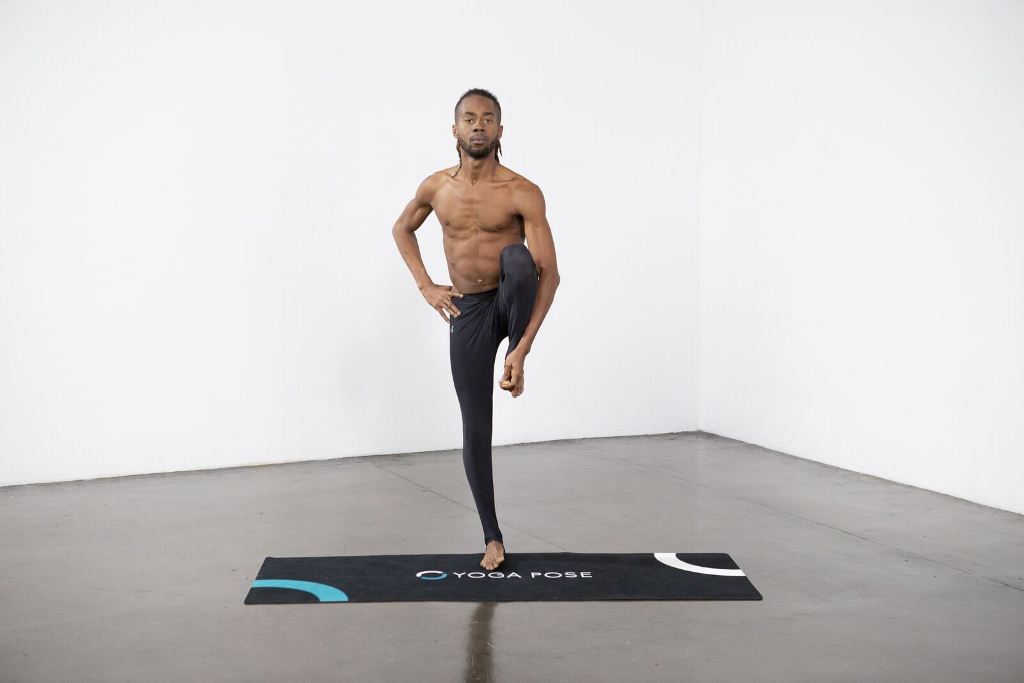 7.) To release from this pose, place your right hand back on your hand, rotate your left hip forward and place both feet on the floor. Repeat on the other side .
HEALTH BENEFITS OF EXTENDED HAND TO BIG TOE POSE
EXTENDED HAND TO BIG TOE POSE FOR BALANCE
Extended Hand to Big Toe Pose is a wonderful way to build up a sense of balance. In this standing balance pose you are working the tiny muscles that support balance in your legs. Test your balance by practicing this pose for longer periods of time.
EXTENDED HAND TO BIG TOE POSE FOR LEG STRENGTH
Extended Hand to Big Toe Pose provides great strength training for both legs. By standing on just one leg for an extended period of time, you are training all of the muscles in your legs, from your hamstrings to your hips and hip flexors.
EXTENDED HAND TO BIG TOE POSE FOR ANKLE STRENGTH
Extended Hand to Big Toe Pose is useful for building ankle strength. With all of your weight on one leg, the muscles and tendons in your ankle are forced to engage for your balance. In this position, you are working tiny muscles that you typically do not use day to day, creating much stronger ankles and mobility throughout the entire joint.
Contraindications & Cautions
Lower back injuries
Ankle injuries
Modifications & Deepening the Pose
MODIFYING EXTENDED HAND TO BIG TOE POSE FOR TIGHT LEG MUSCLES
Many people end up with tight leg muscles due to sitting still for long lengths of time. Extended Hand to Big Toe Pose helps with that, but you need to take it in stages. If your muscles are currently too tight to do the full pose, use a strap. As you raise your leg, loop the strap around the sole of the foot. Hold onto that with your hand, rather than to the sole directly. That will allow you to adjust the strap length to match your current body's abilities.
MODIFYING EXTENDED HAND TO BIG TOE POSE FOR LEG STRENGTH ISSUES
Sometimes the issue is that your current leg strength is not enough to hold the leg horizontal for a stretch of time. If that's the case, you can give yourself support to help out. Set a chair so its back is about two inches away from a wall, with the seat facing you. Put a blanket on the chair back to provide cushioning. Stand with your left hip pointing toward the chair. Now when you swivel your leg to point to the left, your leg should be over that chair back. Allow your calf to rest on the blanketed top of the chair back. Press your heel into the wall to provide support.
MODIFYING EXTENDED HAND TO BIG TOE POSE FOR BALANCE ISSUES
Balance can be tricky for everyone, and it can tie in to your inner emotional state. If you find you are wobbling, find an object in front of you just about at horizon level. Make sure the object is a stationary one. Focus your attention on that object. It should help your own balance stabilize. Be sure to take long, deep, slow breaths.