Ardha Pinch Mayurasana (are-dah pin-cha my-your-AHS-anna)
Strengthens shoulders
Helps torso flexibility
Strengthens legs
Stretches hamstrings
Dolphin Pose, or Ardha Pinch Mayurasana, is a variant on Downward-Facing Dog. This classic triangle-shaped pose helps build balance, arm strength, leg strength and overall endurance. Dolphin Pose provides a modification where your torso is weighted on your elbows rather than your wrists. That makes it much easier for people who have wrist issues like Carpal Tunnel Syndrome. This is called Dolphin Pose because the body shape looks like a dolphin jumping up out of the water.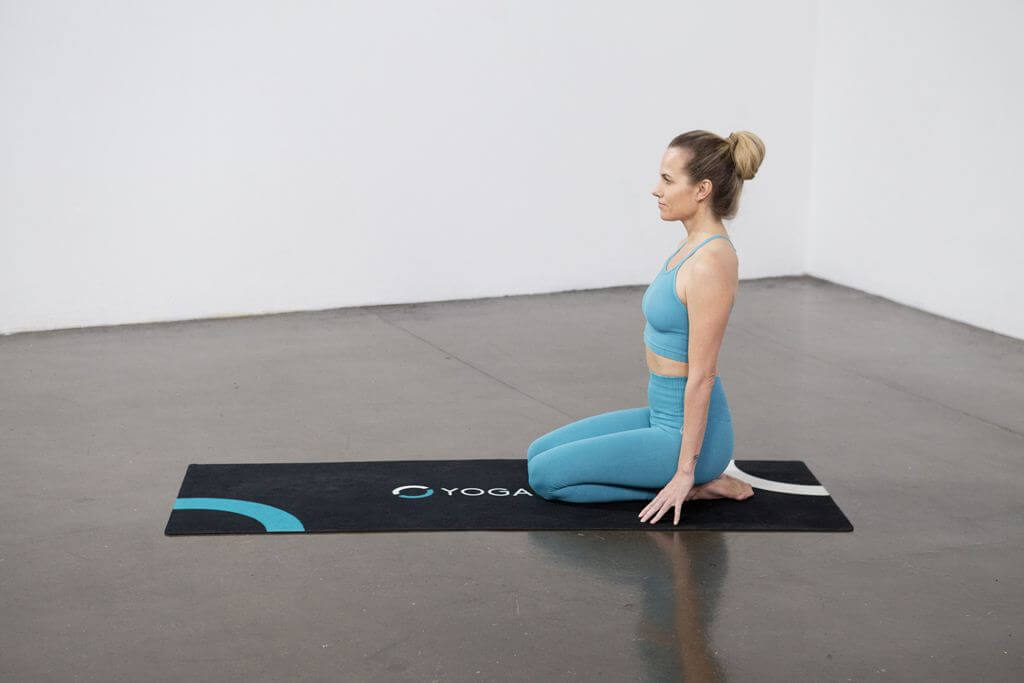 1.) Begin in staff position, sitting on your heels.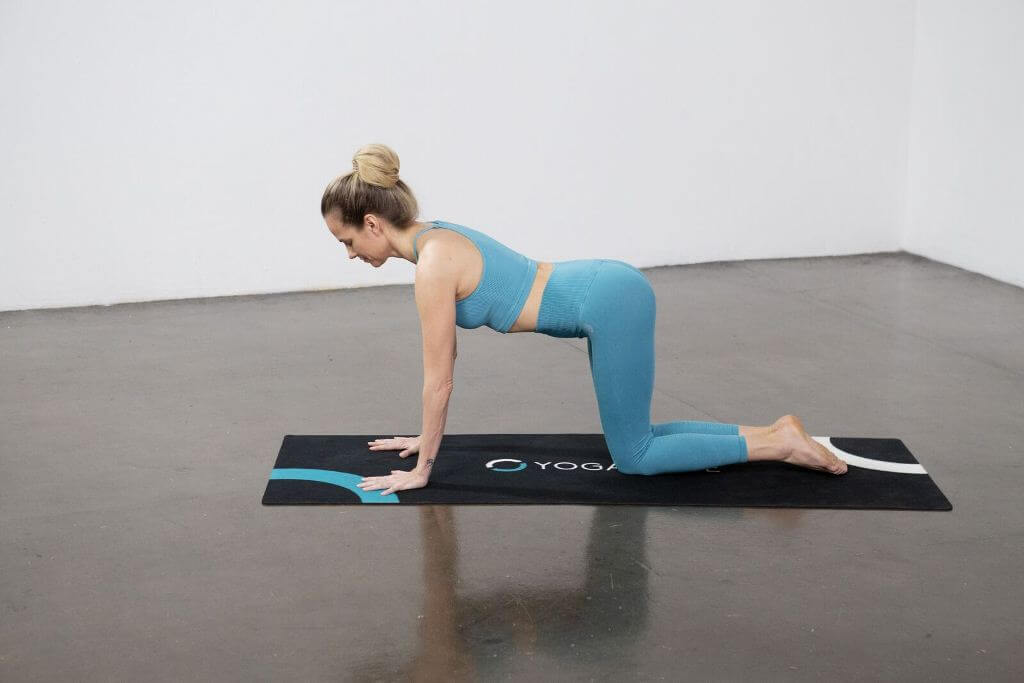 2.) Move on to your hands and knees.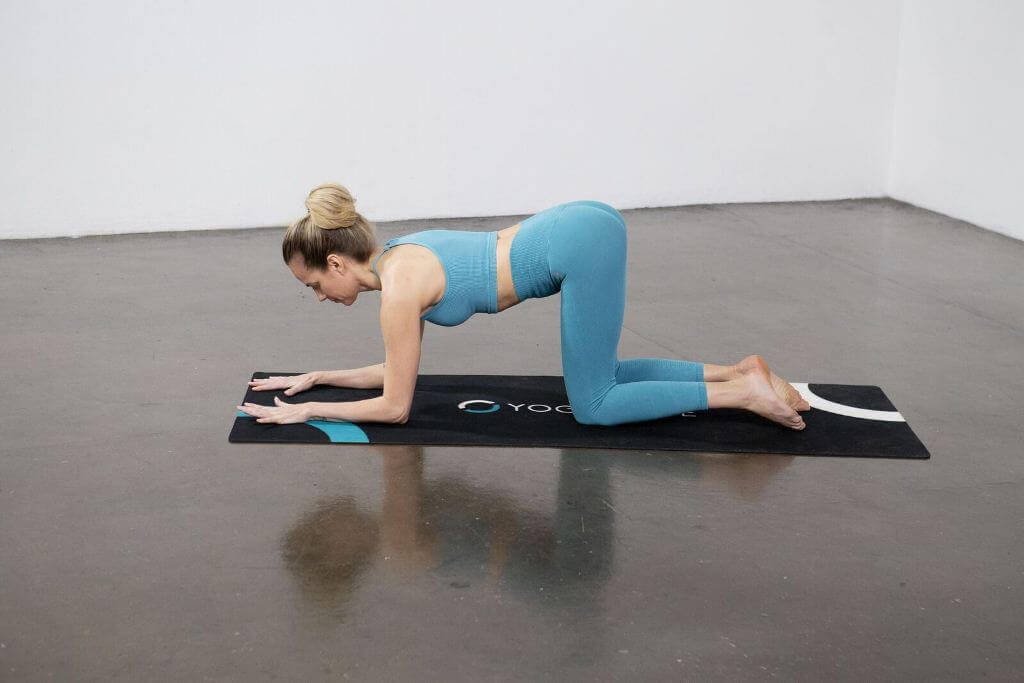 3.) Lower your elbows down so your forearms are parallel on the mat facing forward.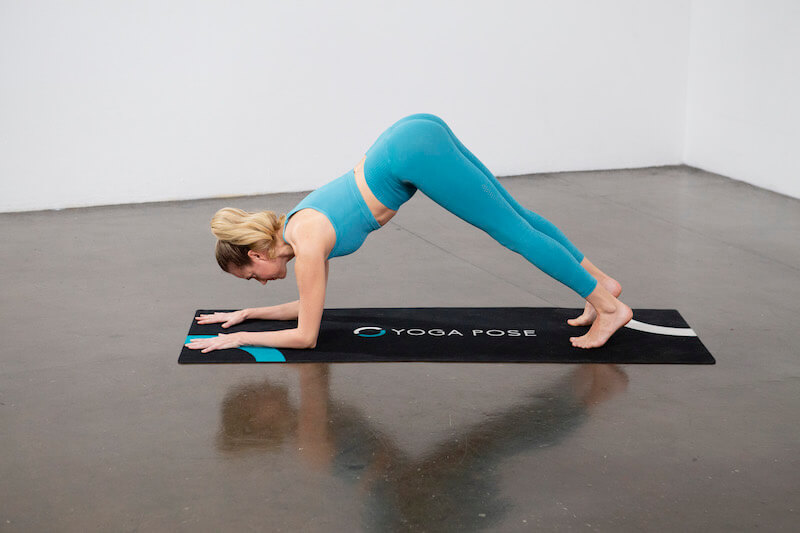 4.) Tuck your toes under. Lift your buttocks up toward the ceiling, gently pressing your heels back on to the mat.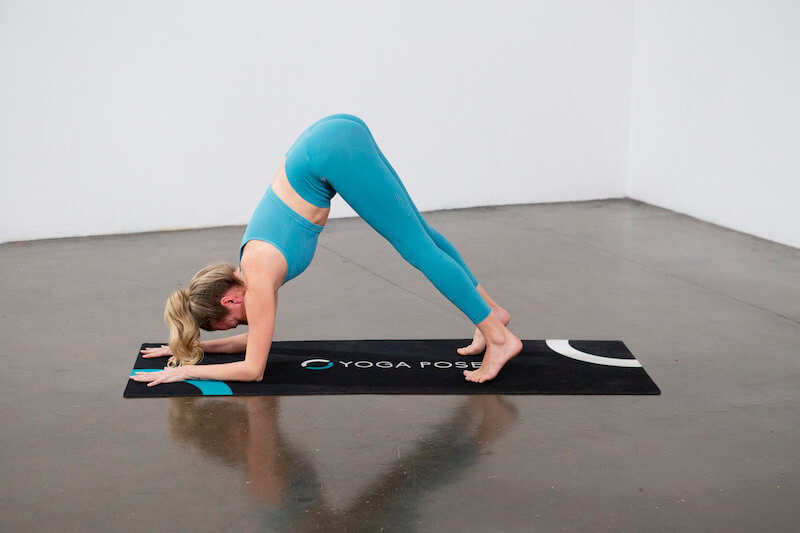 5.) Hold here for a few breaths then shift your hips back to elongate your spine and straighten your legs. Hold the position for thirty to sixty seconds.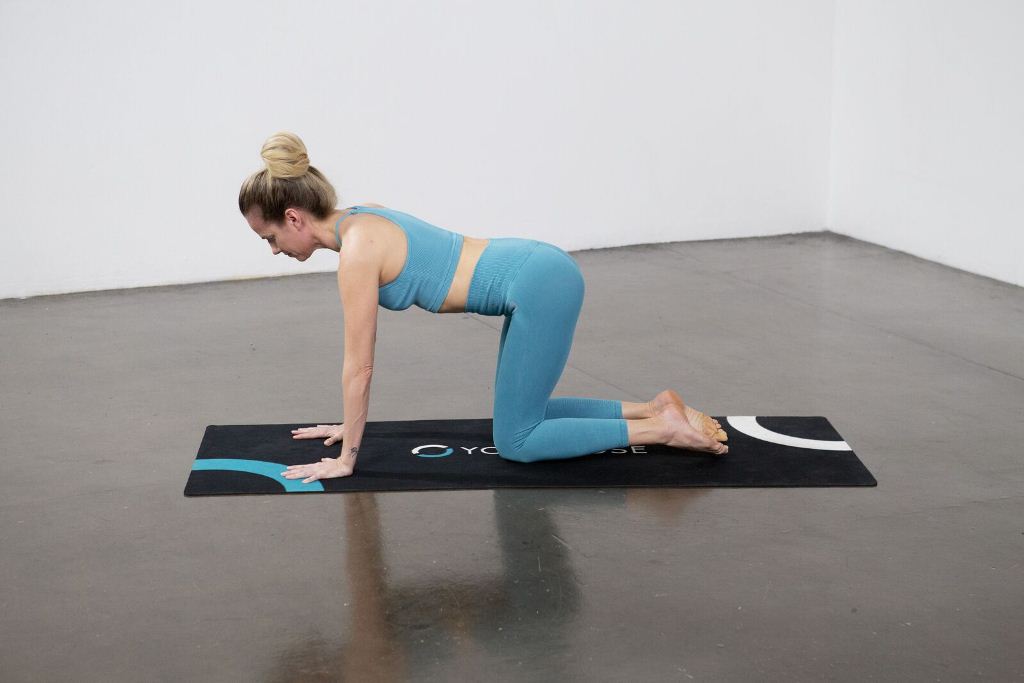 6.) When you're ready to release, gently come down onto your knees.
HEALTH BENEFITS OF DOLPHIN POSE
DOLPHIN POSE FOR ATHLETES
Dolphin Pose provides core strength and endurance. It's a gentle inversion which sends the fluids and blood of the torso in the opposite direction than usual. It's good for your entire body health. It also provides a great hamstring stretch, which is useful for any sports involving running.
DOLPHIN POSE FOR SHOULDER STRENGTH
Dolphin Pose puts half of the body's weight on the shoulders and arms. These are not usually parts of us that take that weight. It helps those areas become stronger and more secure.
DOLPHIN POSE FOR HAMSTRING FLEXIBILITY
Dolphin Pose builds the flexibility and strength of the hamstring area. This is just so critical for walking, stair climbing, running, and a wealth of other activities. Having healthy hamstrings can protect people from falls or slips..
Contraindications & Cautions
Shoulder injury
Lower back injury
Neck injury
Modifications & Deepening the Pose
MODIFYING DOLPHIN POSE TO INCREASE FLEXIBILITY
When you're first starting out in Dolphin Pose, it can be a challenge to keep track of everything being in line. If you need to begin on your knees, so you can just focus on the back being straight, that is fine. Once you're up in the air, if it's a choice between the back being straight and the legs being straight, focus on the back being straight. Let the legs bend a little while you optimize the back's core strength.
MODIFYING DOLPHIN POSE FOR HAMSTRING FLEXIBILITY
To add some motion and hamstring work to this pose, when you inhale, come up further onto your toes. When you exhale, release back down to the balls of your feet. Add that wave-action motion to your pose to keep you engaged and your body stretching.
MODIFYING DOLPHIN POSE FOR ADDED CORE STRENGTH
To ramp up the amount of core strength being tested, when you inhale, swoop down into Dolphin Plank Pose where your back and legs form a single straight line. Then on the exhale, lift your buttocks back up into the air and form the Dolphin Pose. This is an added set of challenges which can test your shoulders, legs, and core muscles.
MODIFYING DOLPHIN POSE FOR SORE KNEES
If it hurts for you to put your knees on the mat directly and to support your weight on them, put a blanket down beneath your knees. Use that to hold them before you lift up into Dolphin Pose. It will also help when you come down out of the pose, to have a soft landing.
MODIFYING DOLPHIN POSE FOR ADDED LEG STRENGTH
When holding Dolphin Pose, lift a leg up and either hold it straight out or lift it up toward the ceiling. Breathe for a cycle or two. Lower that leg down to the floor. Repeat with the other leg.