Makara Adho Mukha (MAH-kar-ah ah-doh moo-kuh SVAH-NAH-sah-nah)
BENEFITS OF DOLPHIN PLANK POSE
Improves core stability
Builds arm strength
Improves balance
SUMMARY OF DOLPHIN PLANK POSE
Dolphin Plank Pose, or Makara Adho Mukha, is a variant of Plank Pose and Dolphin Pose. Plank Pose is the traditional push-up position of being on your hands and feet with a straight body. Just holding this position steady requires a lot of strength and endurance. Adding the Dolphin aspect to it, being on your forearms instead of wrists, helps those with wrist issues.

DOLPHIN PLANK POSE TUTORIAL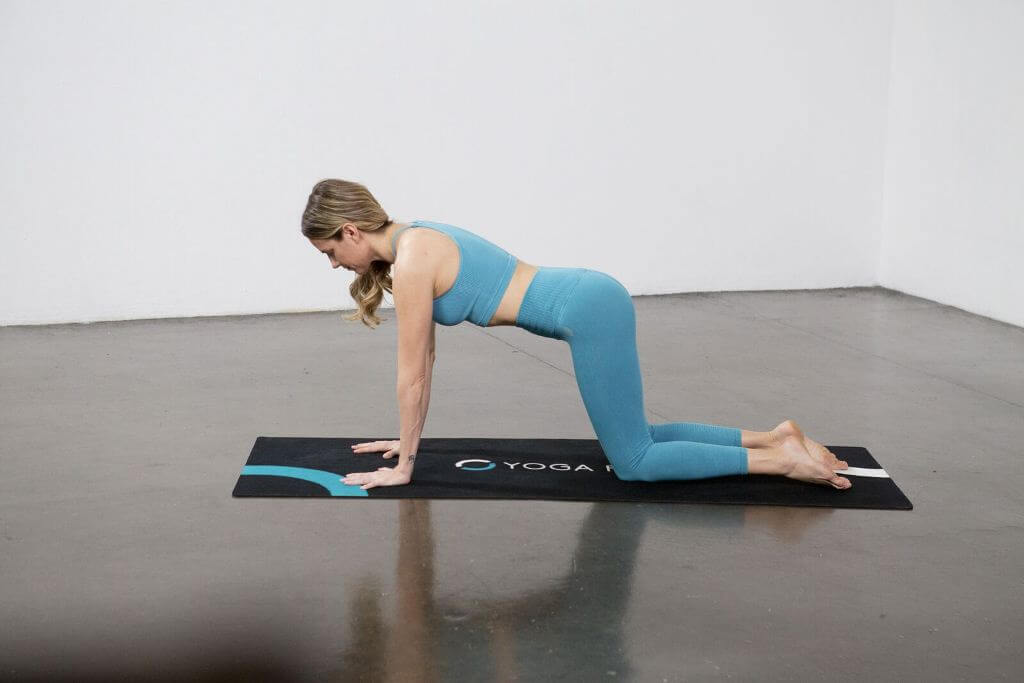 1.) Begin on your hands and knees on your mat.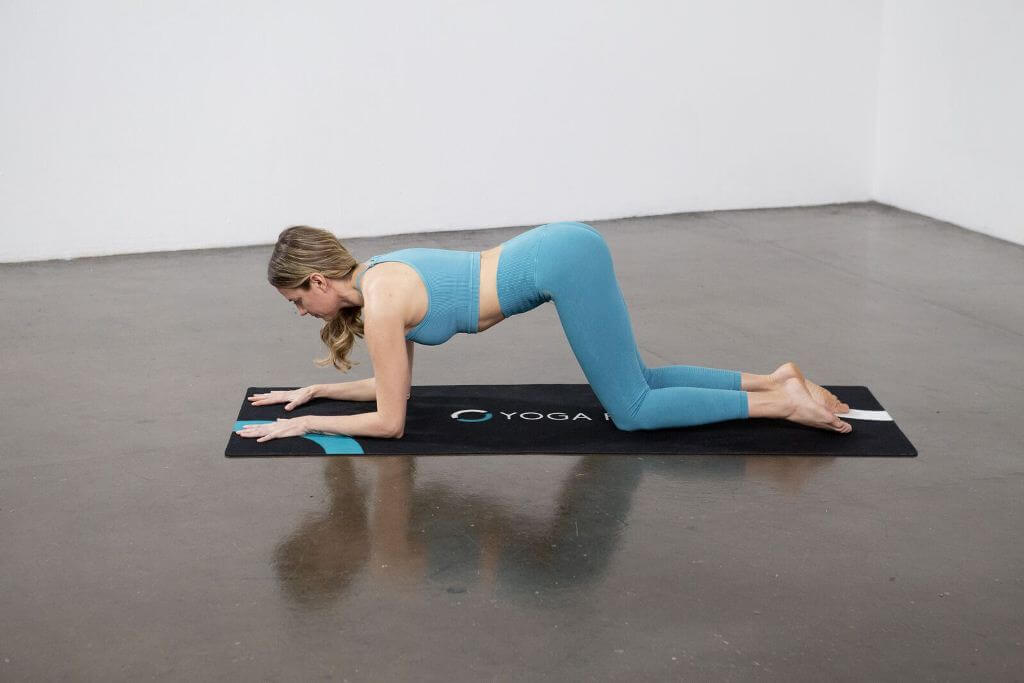 2.) Come down on to your forearms with your palms flat on the floor just in front of your shoulders.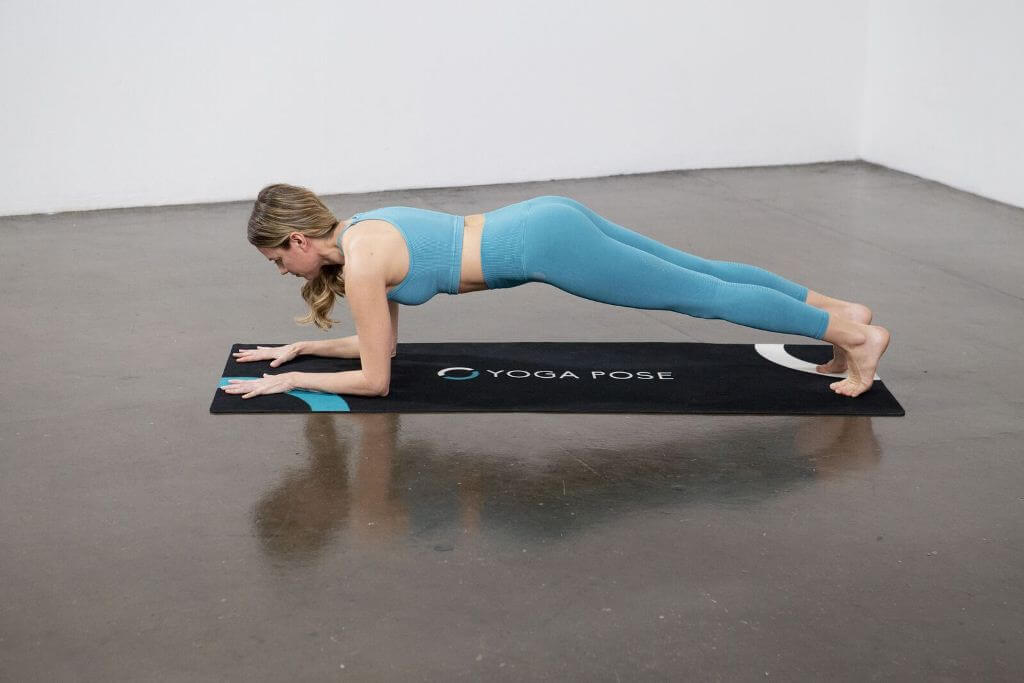 3.) Now bring your legs out straight behind you on your toes. This should look like plank position from your shoulders down.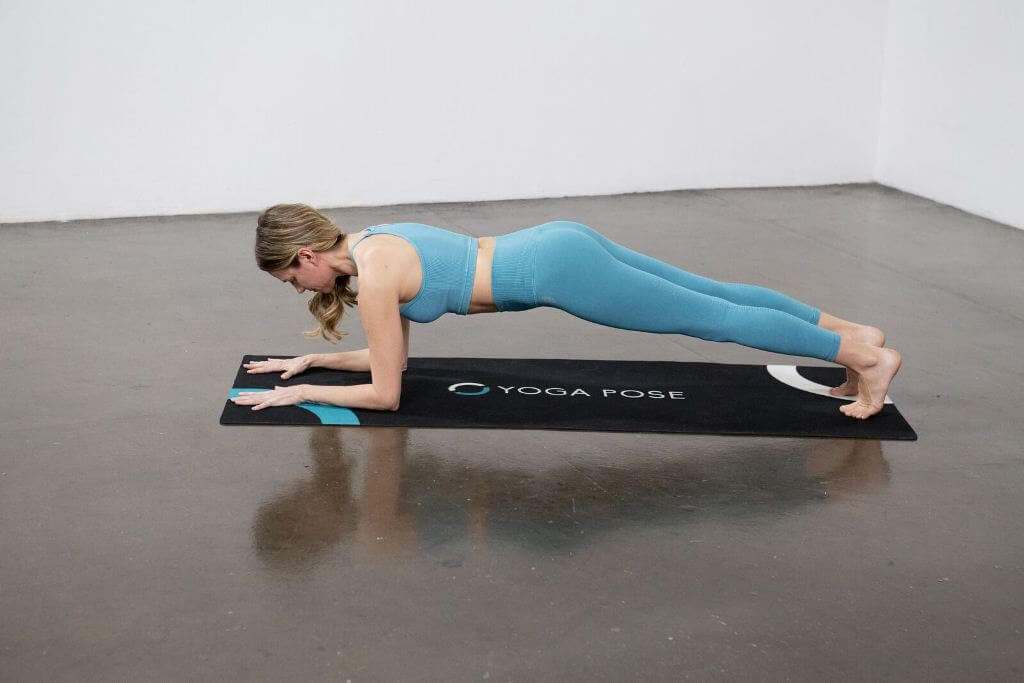 4.) Flex your heels and push them back to engage your core.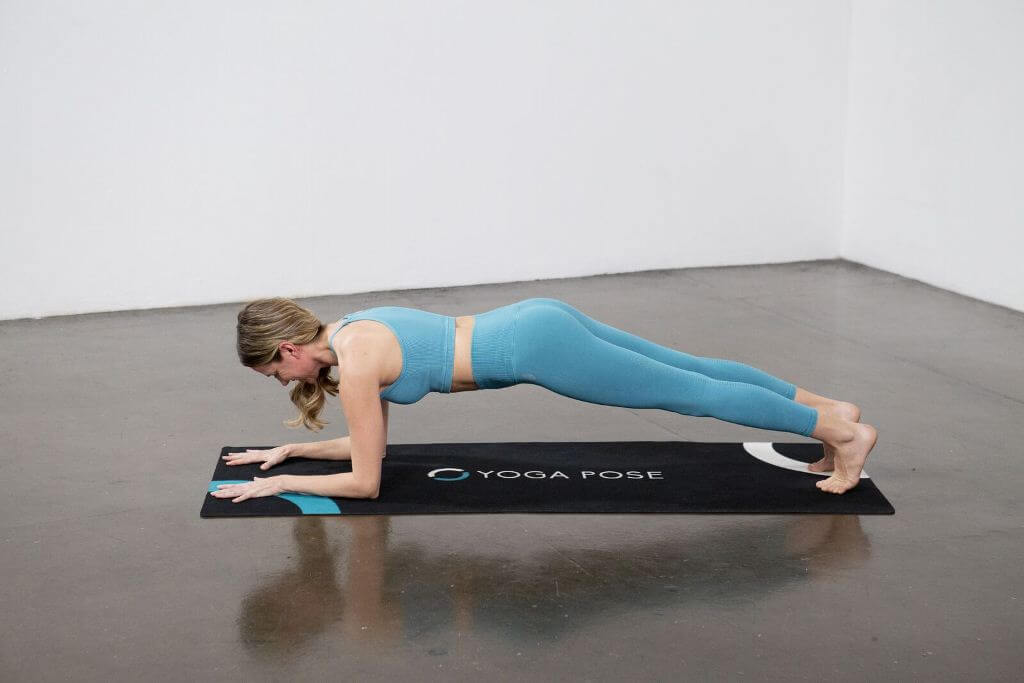 5.) Look down at the mat underneath your head. Hold this position for up to one minute.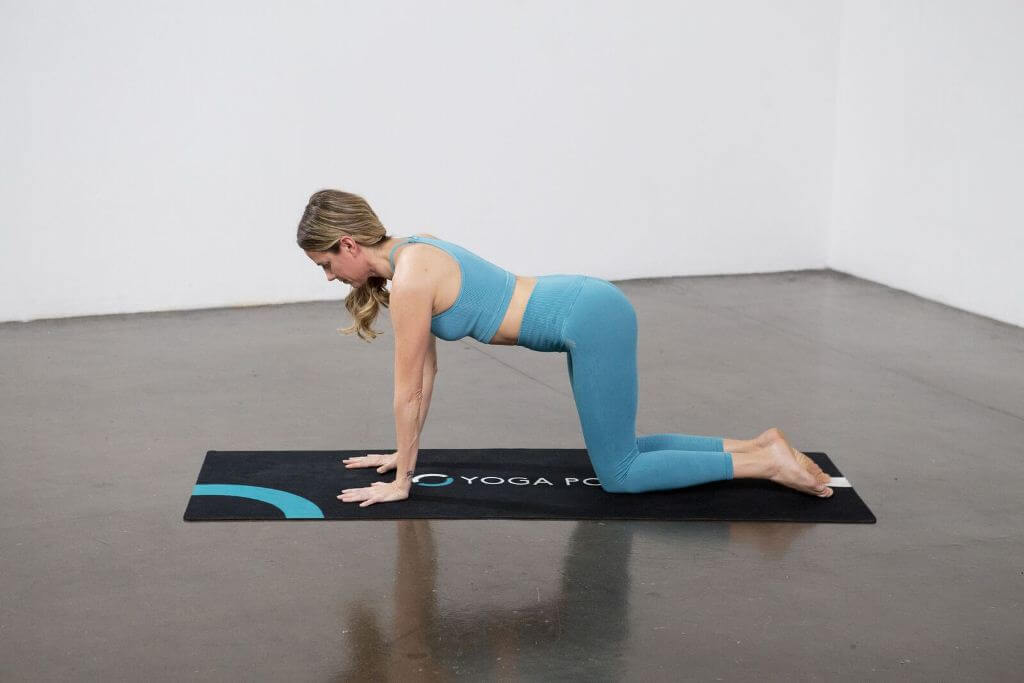 6.) To release from this position, simply drop your knees back to the mat and sit back up on your knees.
HEALTH BENEFITS OF DOLPHIN PLANK POSE
DOLPHIN PLANK POSE FOR ATHLETES
Dolphin Plank Pose is related to the push-up which is an overall strength builder for nearly all athletic activities. It's one of those exercises that helps just about every part of the body as well as the more overall concepts such as endurance and perseverance.
DOLPHIN PLANK POSE FOR CORE STRENGTH
Dolphin Plank Pose is ideal for building core strength. The only thing holding that full length of the body up is the interweaving of the muscles up and down the body. Every part of the length has to work for the line to remain strong.
DOLPHIN PLANK POSE FOR MENTAL FOCUS
Dolphin Plank Pose is an endurance feat. Your stomach will shake. Your legs will quiver. Somehow you have to find that concentration and mental attention to get through it. You want to hang on just for one more second. Always listen to your body, so you don't hurt yourself. At the same time, look for those small daily improvements.
Contraindications & Cautions
Shoulder injury
Lower back injury
Neck injury
Modifications & Deepening the Pose
MODIFYING DOLPHIN PLANK POSE TO INCREASE FLEXIBILITY
If you'd like to add a bit of motion and flexibility into Dolphin Plank Pose, on your inhales, lift up higher on your toes. On exhales, lower back down to the balls of your feet. That can add a gentle rocking motion to the pose and make it less stagnant.
MODIFYING DOLPHIN PLANK POSE FOR LARGER RANGE OF MOTION
If you're a fan of the regular Dolphin Pose, you can combine it with this Dolphin Plank Pose. You can exhale your way up to Dolphin, lifting your buttocks up in the air. As you inhale, you can swoop back down into Dolphin Plank for the core strength test.
MODIFYING DOLPHIN PLANK POSE FOR LEG STRENGTH
For an extra challenge, as you hold the pose, lift one leg up into the air. Balance on your remaining leg and the two arms. Breathe in that pose for a few moments. Then lower the first leg and lift the second leg in the air. Try different heights of leg. You can also try swirling the foot slowly while it is in the air.
MODIFYING DOLPHIN PLANK POSE FOR SHAKY LEGS
If you are having trouble holding Dolphin Plank Pose even for a few seconds, try lowering down onto your knees. Practice in this position for a week or two. Build up your comfort level with that. If your knees hurt, use a blanket beneath them.