Vajra Kapotasana (VAHJ-rah kah-poh-TAHS-anna)
Opens the chest
Improves hip flexibility
Helps digestion
Reduces back pain
Builds core strength
Dove Pose, or Vajra Kapotasana, is a floor pose which is a powerful test of flexibility. This is a pose that should be worked up to with gentler backbend shapes. It's important to practice with Pigeon Pose before attempting Dove Pose. It's also a good idea to have a helper on hand as you first go through test runs of achieving this. The name comes from the shape of a fluffed up bird.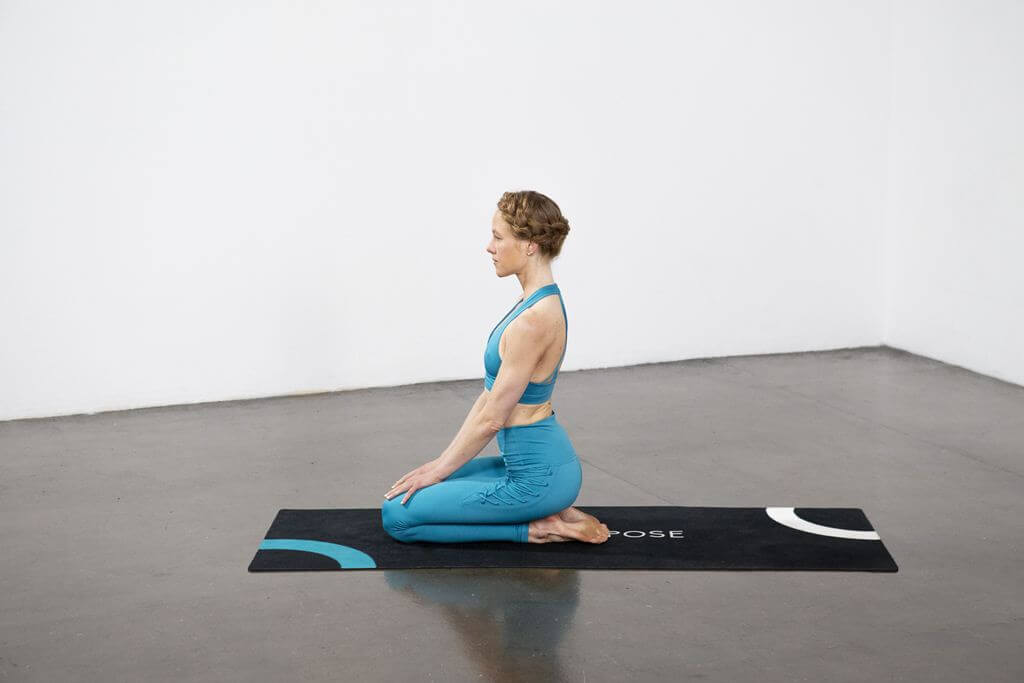 1.)Begin by sitting on your heels on your mat.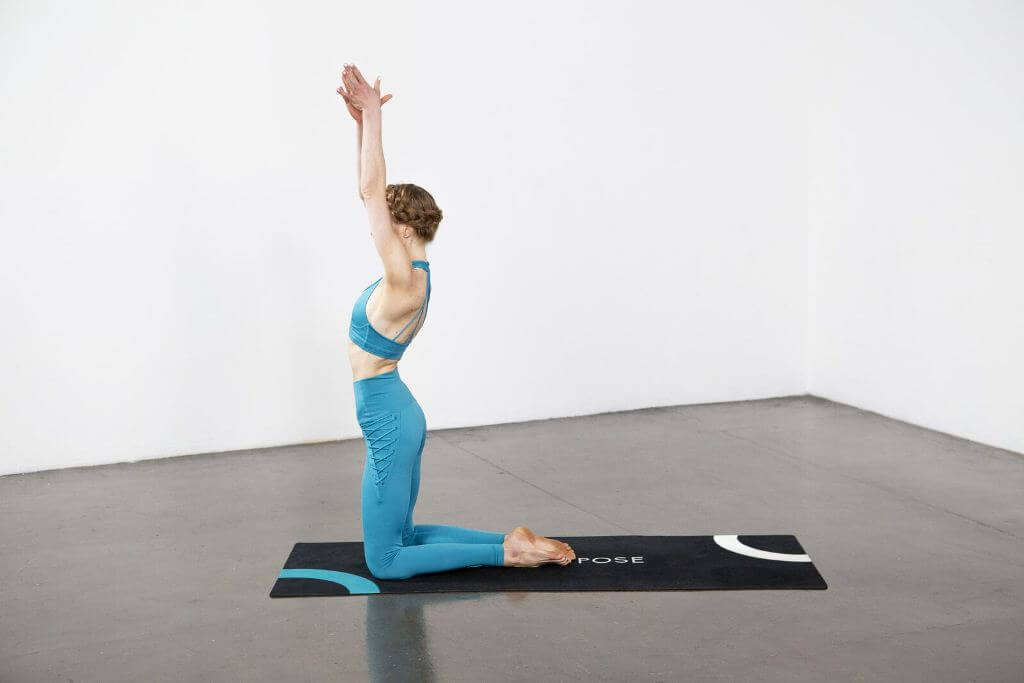 2.) Lift up on to your knees and point your hands to the sky.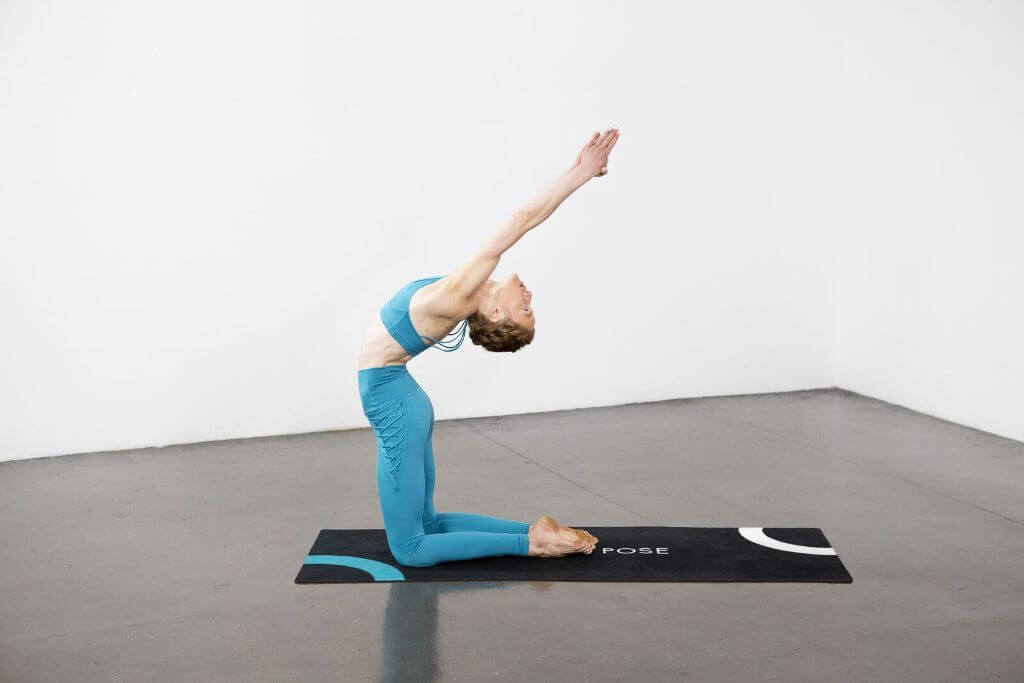 3.) Slowly begin to lean backwards until you are able to reach your toes with your hands – this is an extreme backbend so do not push yourself too hard.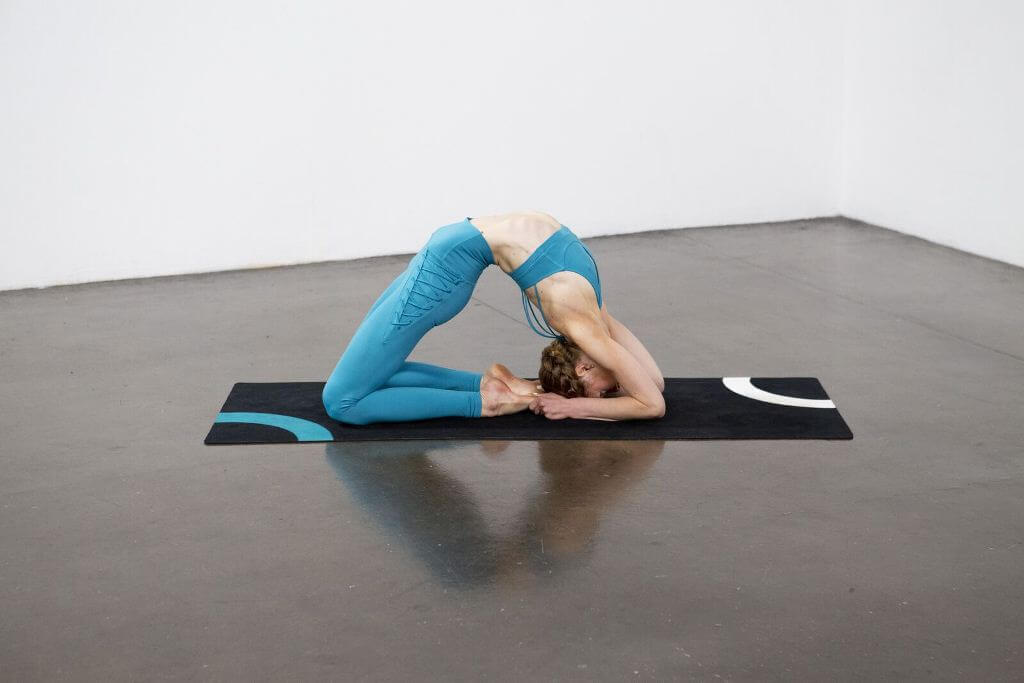 4.) Hold on to your toes and drop your forearms on to the mat, making a U-shaped curve with your body.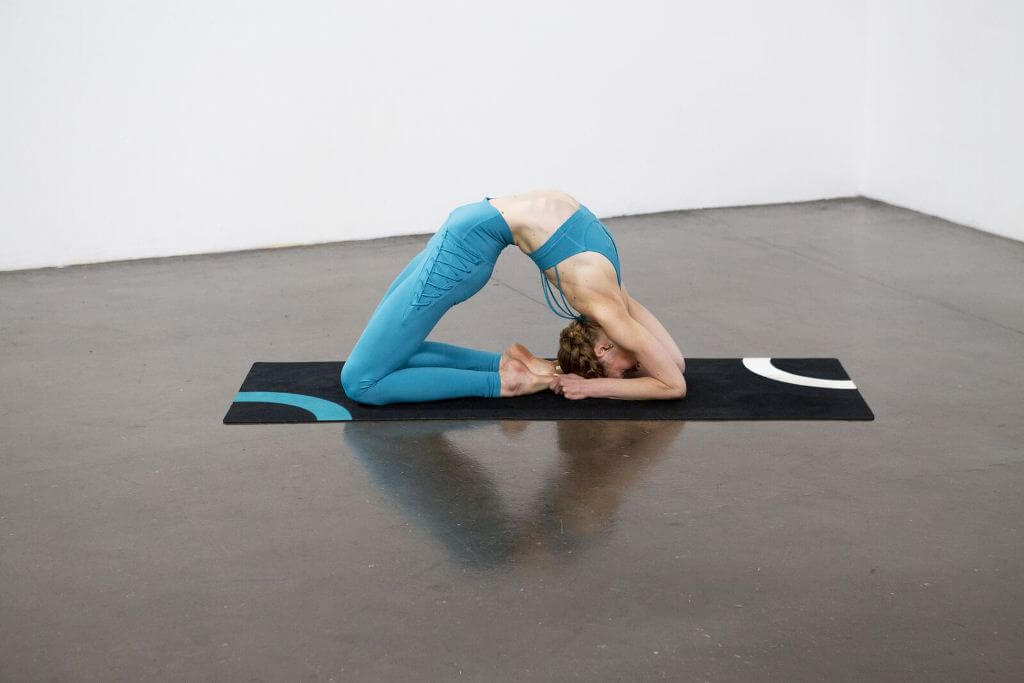 5.) Hold this position for up to 30 seconds.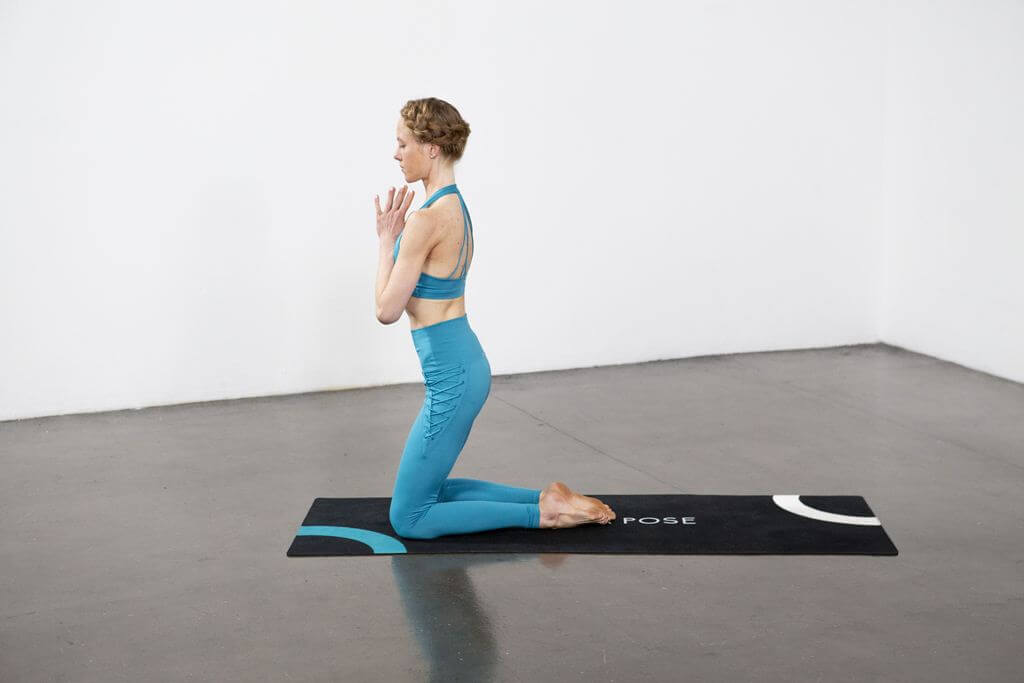 6.) To come out of this position, slowly release your toes and gently pull your body up so that you end with your hands at heart center or prayer position, sitting on your knees.
HEALTH BENEFITS OF DOVE POSE
DOVE POSE FOR ATHLETES
Dove Pose is an incredibly powerful backbend which is done with the full support of the arms and legs. The arms are on the elbows, and the legs are on the knees, so the wrists and ankles are protected. This is great for any sport which requires core strength and flexibility.
DOVE POSE FOR BACK FLEXIBILITY
Dove Pose is an ultimate test of the back. It tries to get the back into a full arch shape. It does it in a way which is as safe as possible for the wrists and knees. This is a great way to prepare the body if you are intending to go on to an even greater challenge such as the Wheel Pose full backbend.
DOVE POSE FOR SHOULDER STRENGTH
Dove Pose is held in place by the shoulders. Those shoulders need to be strong to hold the weight and the angled force. This is a great pose to build up shoulder strength in a supported manner.
Contraindications & Cautions
Migraine / headache
Lower back or neck injury
Knee injury
Modifications & Deepening the Pose
MODIFYING DOVE POSE FOR SHOULDER ISSUES
If you're finding it a challenge to be in Dove Pose and to create the bend, it's fine to keep your hands further from your feet as you get started. Practice it with your hands and elbows further from the body. That can get you a sense of how the pose feels and how the back flexibility works. Over time you can have the hands approach the feet more closely. Always listen closely to your body. The aim is to gently stretch it without injuring it. Patience is a virtue with this pose.
MODIFYING DOVE POSE FOR SORE KNEES
There's a lot of force being put down into the knees in this backbend pose. If your knees are causing you trouble for any reason, put a cushioned blanket beneath them to spread out the impact.
MODIFYING DOVE POSE FOR SORE WRISTS
If you're having trouble leaning back and putting weight on your wrists, instead lean back with your hands on your hips and let your elbows take the weight. Start right from the beginning having your weight on those elbows. If you're not able to do that part, practice just with that. Practice being on your knees and carefully leaning back to rest on your elbows.
MODIFYING DOVE POSE FOR GREATER CHALLENGE
If you'd like to test yourself in Dove Pose, move your hands as close to your feet as you can. Lift your pelvis up to make the circular shape of your back as round as possible.