Gomukhasana (goh-muhk-HAHS-anna)
BENEFITS OF COW FACE POSE
Stretches arms
Builds flexibility
Stretches the hips
Strengthens upper back muscles
Cow Face Pose, or Gomukhasana, has a similar name to Cow Pose, but the two are entirely different. Cow Face Pose is a twisting sitting pose where the hands are clasped behind the back. Cow Pose is done on all fours with the abdomen hanging low. Cow Face Pose got its name because the twisting legs look like a cow chewing its cud. This pose invites thoughtful contemplation, amidst all that twisting. Note that this pose does require a fair amount of flexibility, so be prepared to warm up or build up to this pose.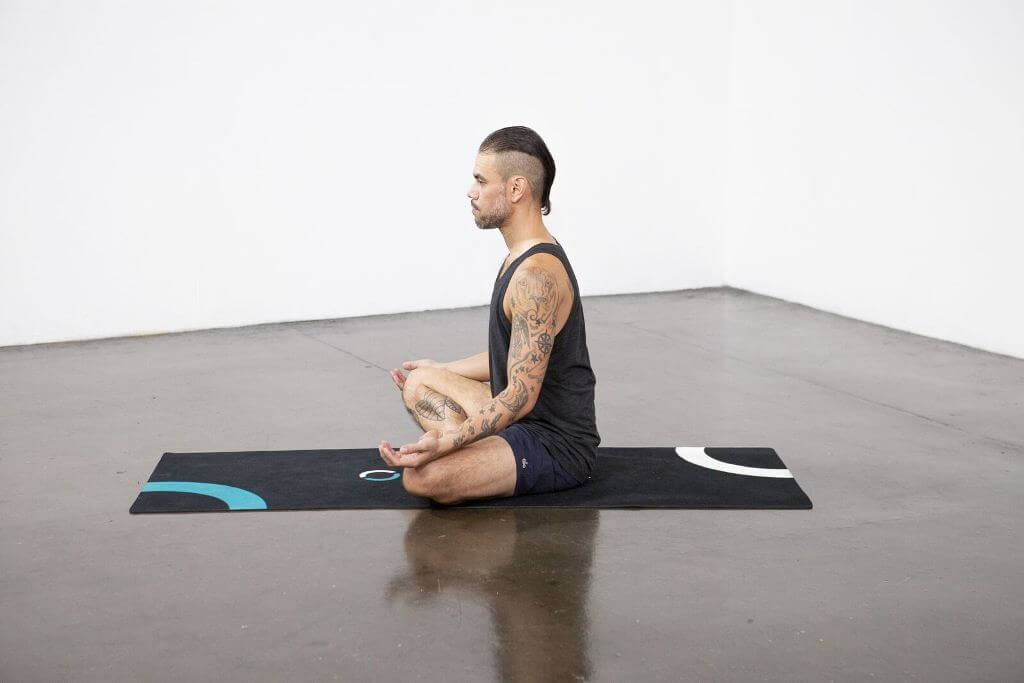 1.) Sit down on a mat with your legs crossed.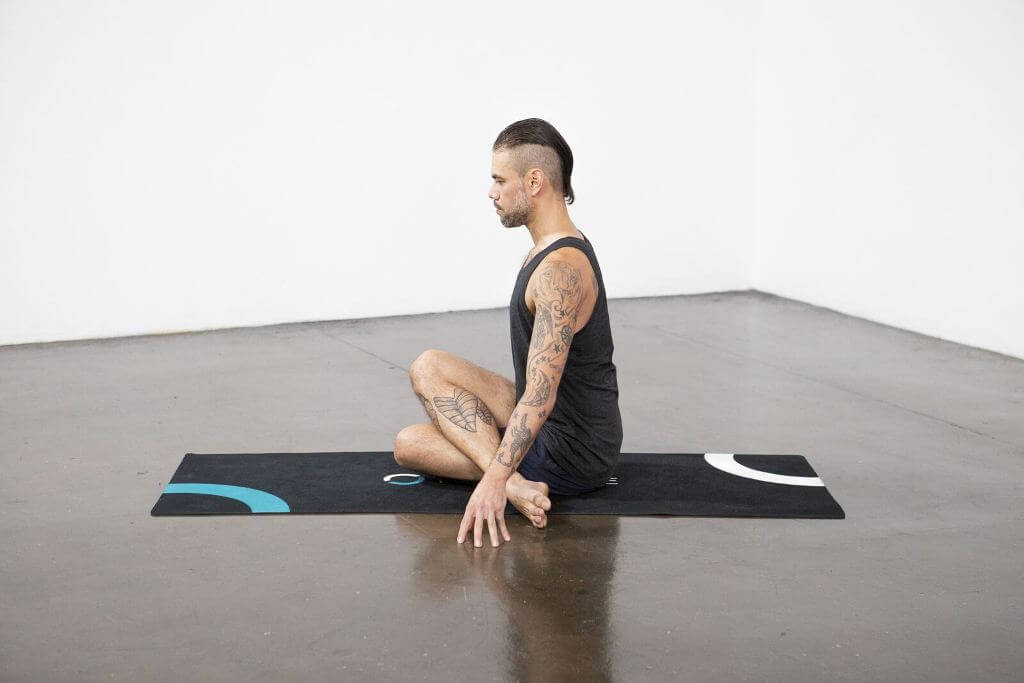 2.)Move your right leg so that it crosses over your left leg with your foot on the ground near your left hip.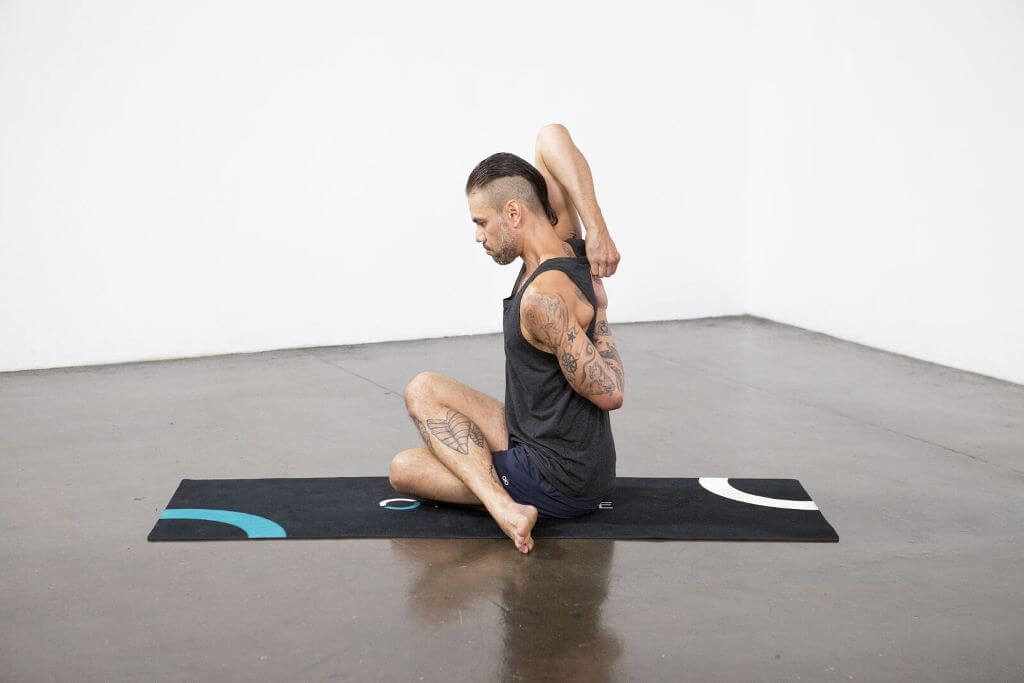 3.) Breathe. Now take your right hand and place it along the center of your back, over your head.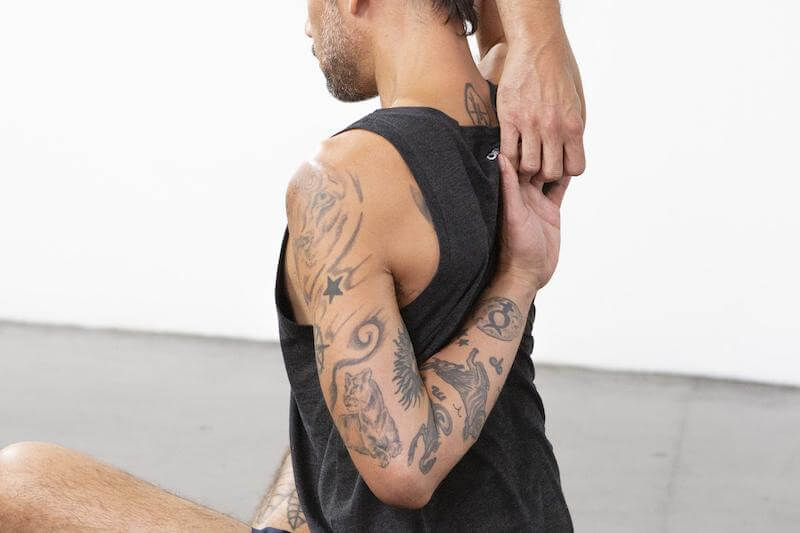 4.) Then move your left hand so that it is also behind your back, and clasp hands, creating a vertical line.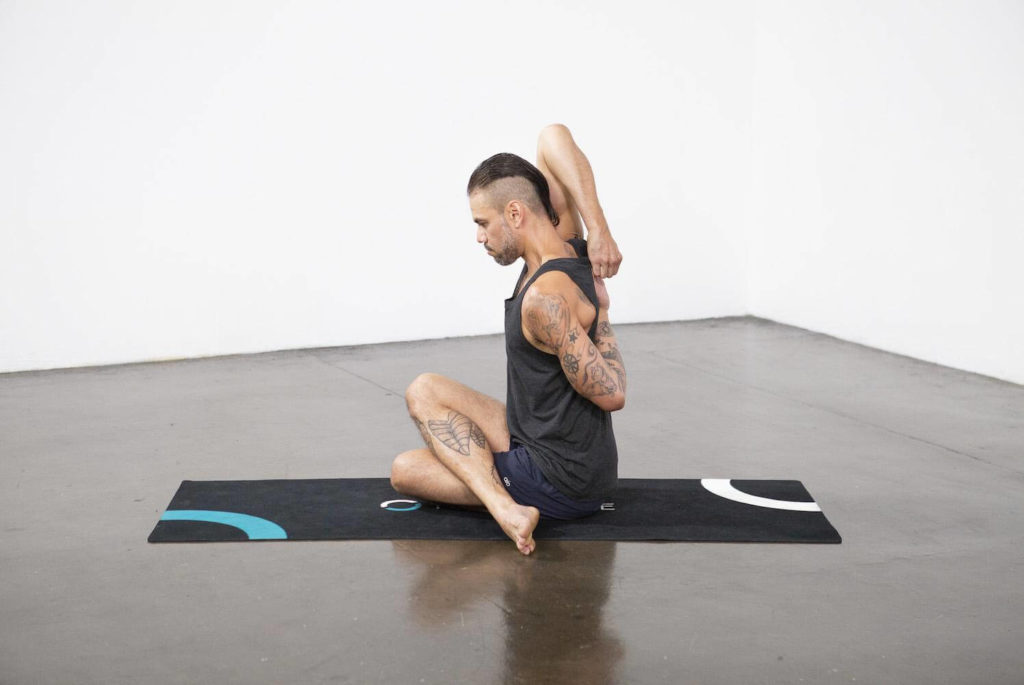 5.) Sit up straight and breathe. Hold this position for up to 30 seconds.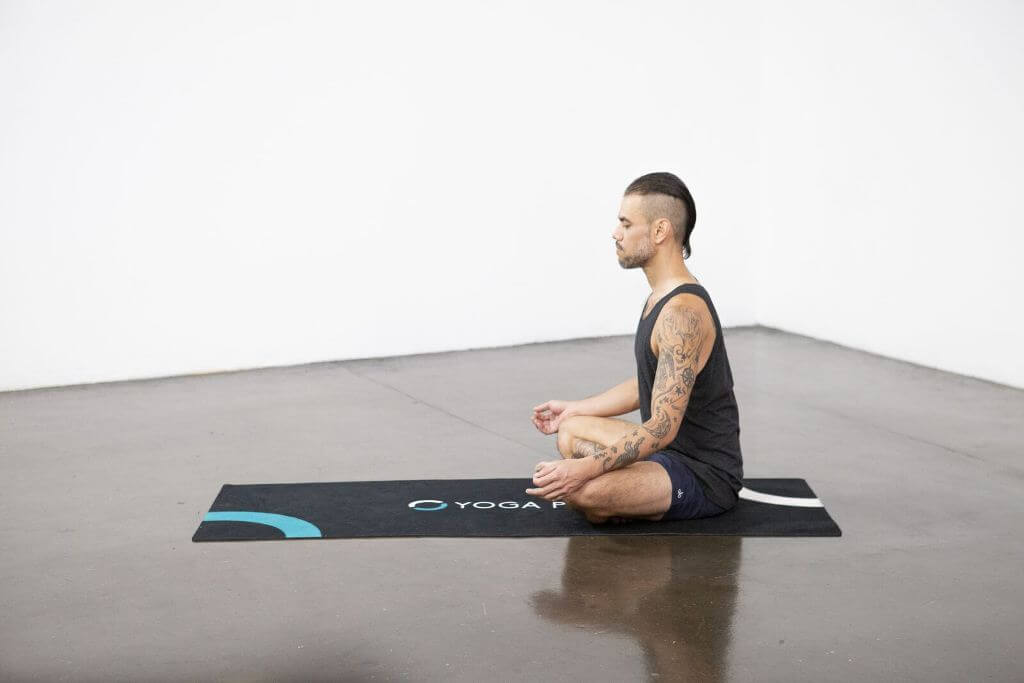 6) To release, simply unclasp your hands and release your legs. Reset on the opposite side.
HEALTH BENEFITS OF COW FACE POSE
COW FACE POSE FOR ATHLETES
Cow Face Pose is great for developing arm strength and flexibility. This posture helps athletes in a variety of sports stretch their arms, back and hips and offers relief from over training.
COW FACE POSE FOR LEG FLEXIBILITY
Cow Face Pose is a good pose to help the legs twist in fairly unusual positions. This is good for opening up the hips and helping the legs stay loose.
COW FACE POSE FOR POSTURE
Cow Face Pose pulls you up and back, opening your chest. If you sit at a desk for much of the day or hunch over a screen or phone, this is a great countering position to rebalance your center.
Contraindications & Cautions
Shoulder injury
Neck injury
Knee injury
Modifications & Deepening the Pose
MODIFYING COW FACE POSE FOR LEG STRETCH
If your legs are having trouble maintaining the twist, it's fine just to leave the bottom knee down for stability. You can have the upper leg in a foot-on-floor position wherever it best fits. Note, also, that your feet don't have to be right up against your hips. If it's easier with them further out from your body, that's fine as long as you are able to safely maintain your balance. If all you can do to start with is work on the leg twisting aspect of the pose, that's fine. Take this in stages that work for you.
MODIFYING COW FACE POSE FOR ARM STRETCH
It could be that your two hands simply cannot meet each other behind your back. This is where a yoga strap is useful. Hold the yoga strap in the upper hand and reach the lower hand around to grab and hold it. Gently walk the fingers to give a stretch, but do not over-do it. You can practice just this aspect of the pose on its own.
MODIFYING COW FACE POSE FOR BUTTOCKS COMFORT
If your buttocks are uncomfortable in this position due to the pressure on them, place a soft blanket beneath you. You can use a cushion if that is easier for you. These sorts of options will provide gentle support.
MODIFYING COW FACE POSE FOR A DEEPER FLEXIBILITY
To make this pose even more challenging, once you have all the twists and hand grips in place, slowly bend forward, keeping your spine straight. You will feel this adjustment through your glutes and hips