Bitilasana (biht-LAHS-anna)
Releases stress, anxiety and tension
Stretches back
Helps digestion
Builds arm strength
Cow Pose, or Bitlasana, is a floor pose which is traditionally paired with Cat Pose. They are the mirrors of each other. Cow Pose shouldn't be confused with Cow Face Pose. In Cow Face Pose, the legs and arms are all twisted together. In Cow Pose, you are simply on your hands and knees, your dangling abdomen representing the udder of a cow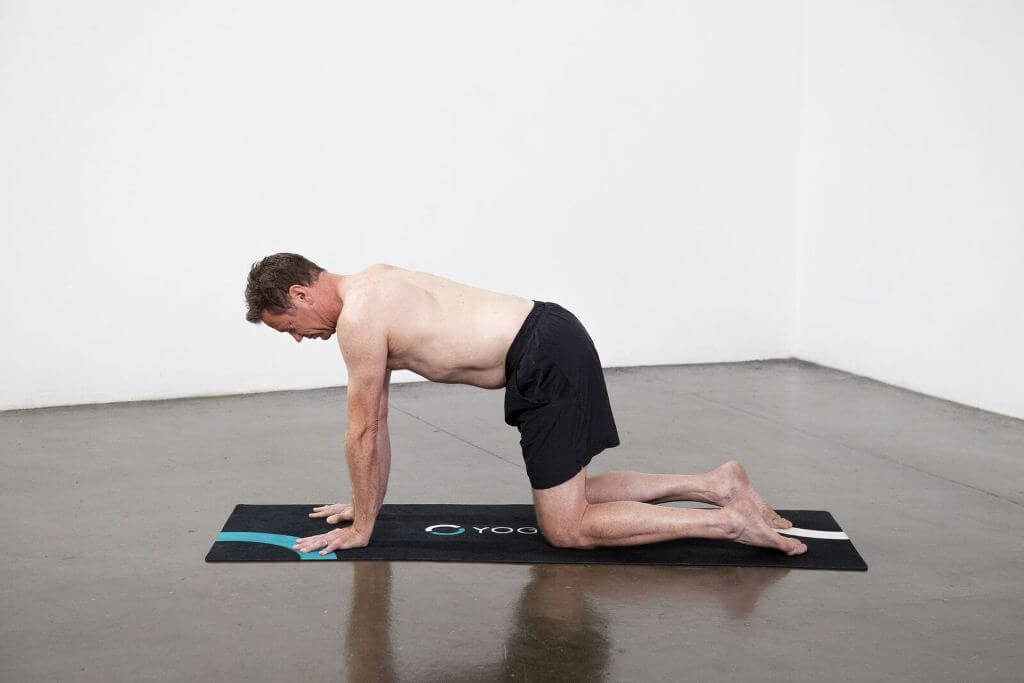 1.) Get onto your hands and knees on a mat. Have your legs hip-width apart. Your hands should be centered under your shoulders.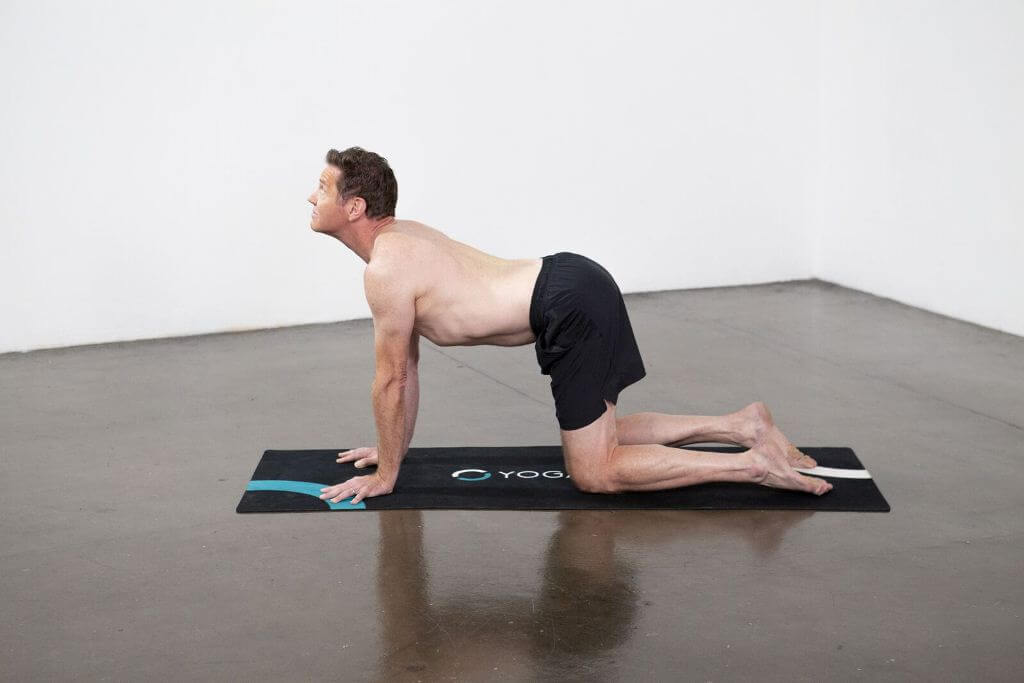 2.) Exhale out, bringing your back into a straight line again. Let your eyes lower.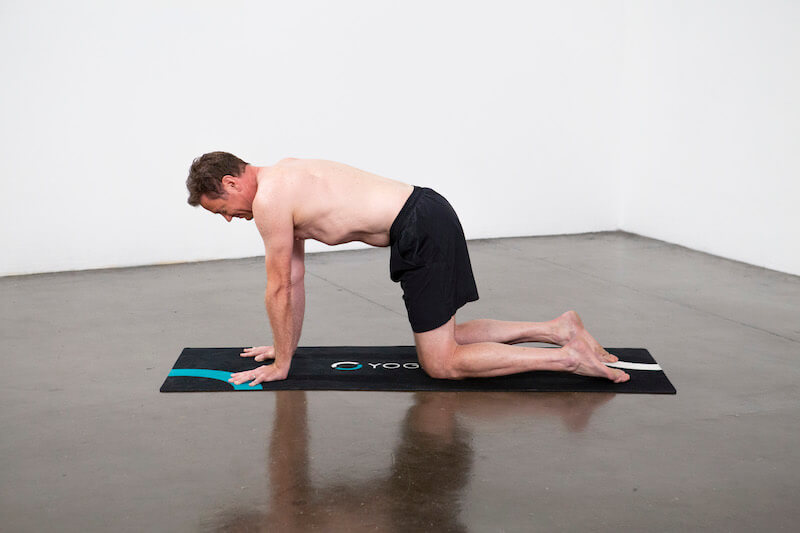 3.) Exhale out, bringing your back into a straight line again. Let your eyes lower.
HEALTH BENEFITS OF COW POSE
COW POSE FOR STRESS AND ANXIETY
Cow Pose is a repetitive, soothing motion with gentle waves. Think of the cow aspect as being full of nutrition and serenity. Draw your attention to the motion and allow other worries or concerns to ease away.
COW POSE FOR DIGESTION ISSUES
Cow Pose involves the gentle up-down of the abdomen and stomach area. This provides a natural massage to the digestive region which can help with constipation and other problems. The motion increases blood flow and nutrients to the area.
COW POSE FOR BACK STRENGTH
Cow Pose involves a flexing motion for the back, helping strengthen the back and ease any pains. The back can move in six directions – this is one of those six. A good aim is to gently flex the back in all six directions every day, to keep the spine healthy and as pain-free as possible.
Contraindications & Cautions
Lower back or neck injury
Wrist problems
Knee problems
Modifications & Deepening the Pose
MODIFYING COW POSE FOR NECK ISSUES
If you have challenges with your neck, keep your head fully in line with your torso and spine. Do not do any head or neck movements as you perform the abdomen drops and lifts. You can also draw your shoulder blades down away from your ears to give your neck more space to work.
MODIFYING COW POSE FOR WRIST ISSUES
If you have pain or problems with your wrists, carefully lower yourself down to your forearms. You can still do Cow Pose up and down from that new position. When you are done, rather than moving back up to your hands, instead sit back onto your heels. You can also roll onto your side and then sit up.
MODIFYING COW POSE FOR KNEE ISSUES
If your knees are uncomfortable when you kneel on the mat, try putting a blanket underneath them. The extra cushion might be helpful in that pose.
MODIFYING COW POSE FOR A TIGHT BACK
The aim of Cow Pose is to help the back move through its full range of flexibility – in this case the forward flex. It can be hard to tell if you're doing that or not. Have a friend watch you, or set up a cell phone or webcam to record you. Watch to see if it seems like you are getting stuck at any part of the up – down motion. If you are, try taping something with a small amount of weight to the part of your spine that you think is not fully going down. That way you know where to concentrate your attention while doing the pose. If you have a friend nearby, you can also ask them to put their hand in that spot.