Dhanurasana (dahn-your-RAHS-anna)
Improves posture
Stretches ankles and thighs
Builds hip flexibility
Strengthens back
Bow Pose, or Dhanurasana, is a floor pose which builds flexibility throughout the entire body. It is one of the few poses that creates a full backward stretch in a supported way. In a world where we hunch over computers and phones, this back stretch is a critical counter-balance. The name of the pose comes from the shape of your body.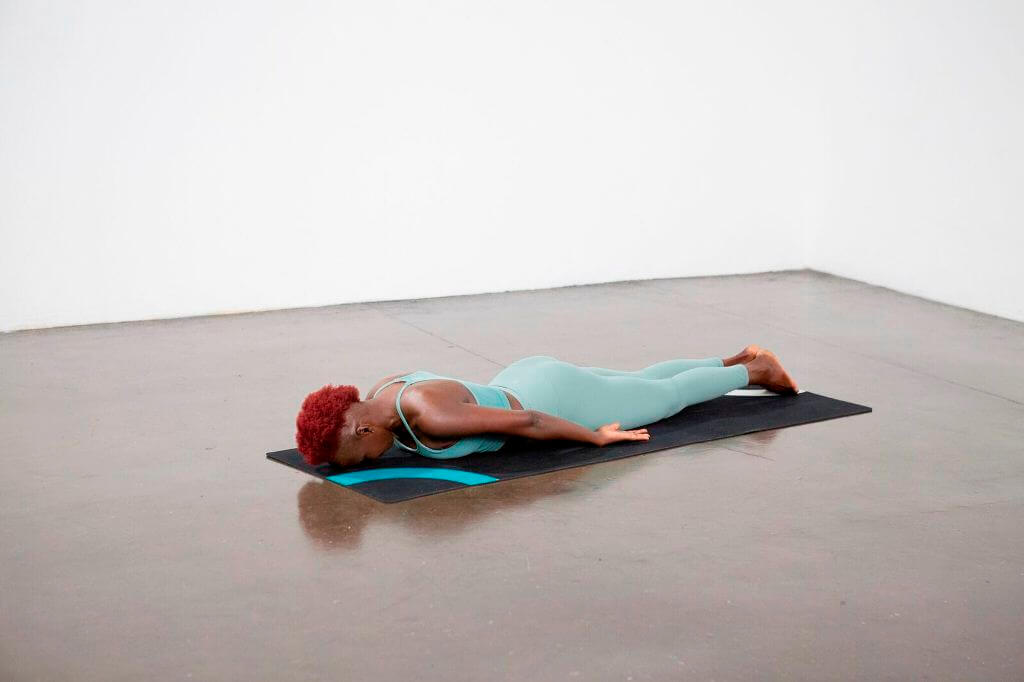 1.) Lay flat on your stomach with your hands down by your side, palms up.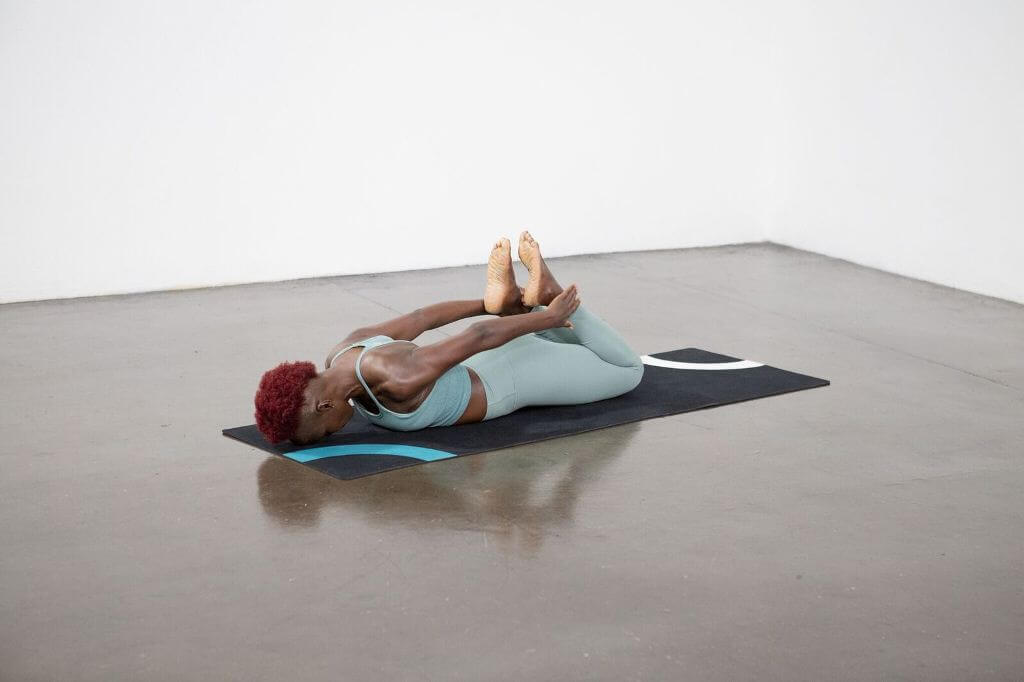 2.) Exhale. Bend your knees. Bring your feet up and back toward your buttocks.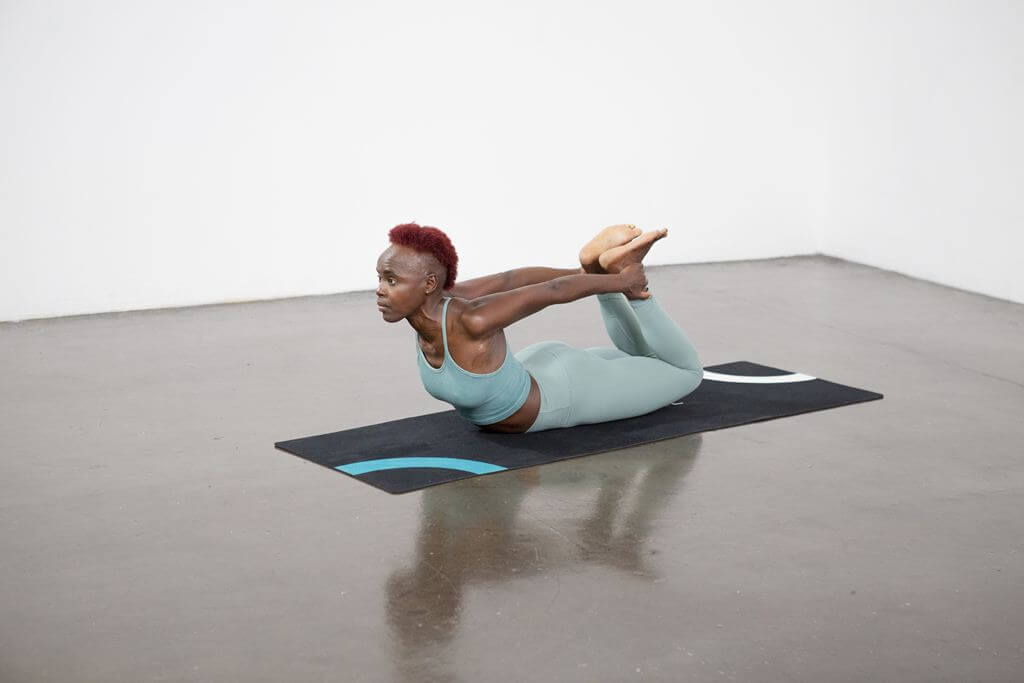 3.) Reach back with your hands. Clasp your hands around your ankles. Your knees should be hip-width apart.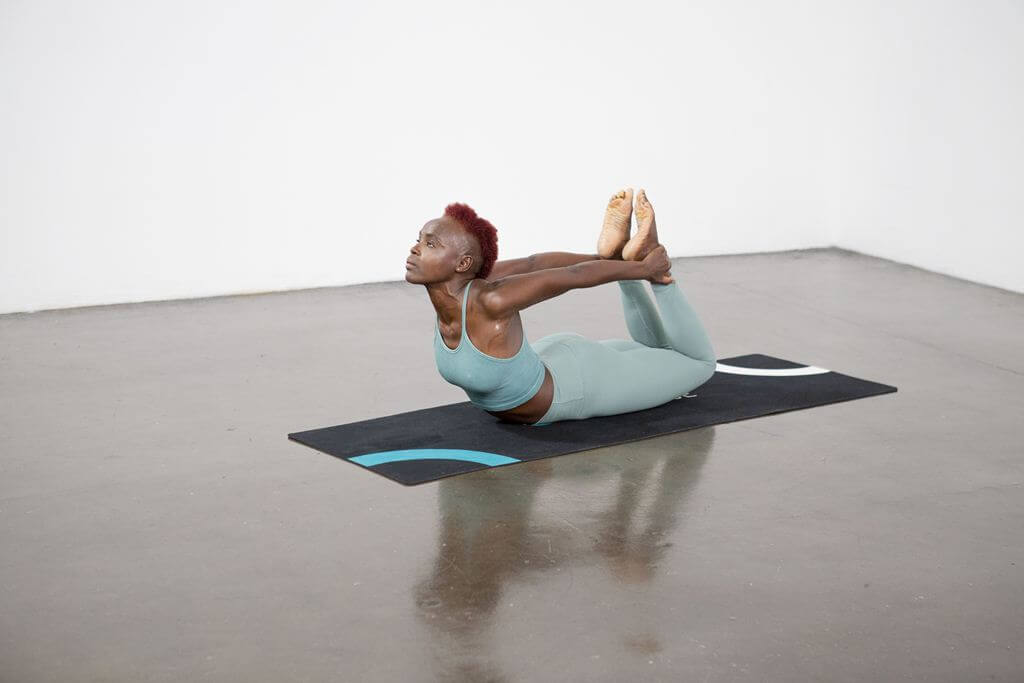 4.) Inhale. Lift your feet up and away, pulling against your hands. Let your thighs come up. This should lift your front chest and knees up off the floor, resting on your central hip area. Bring your back shoulder blades together.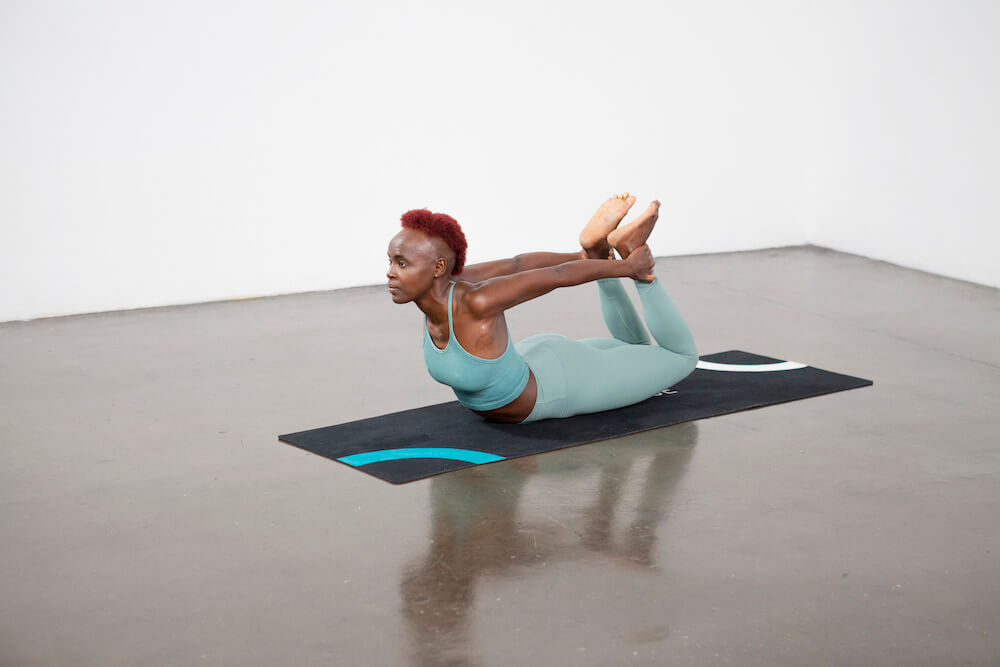 5.) Breathe slowly and deeply. Hold for up to thirty seconds.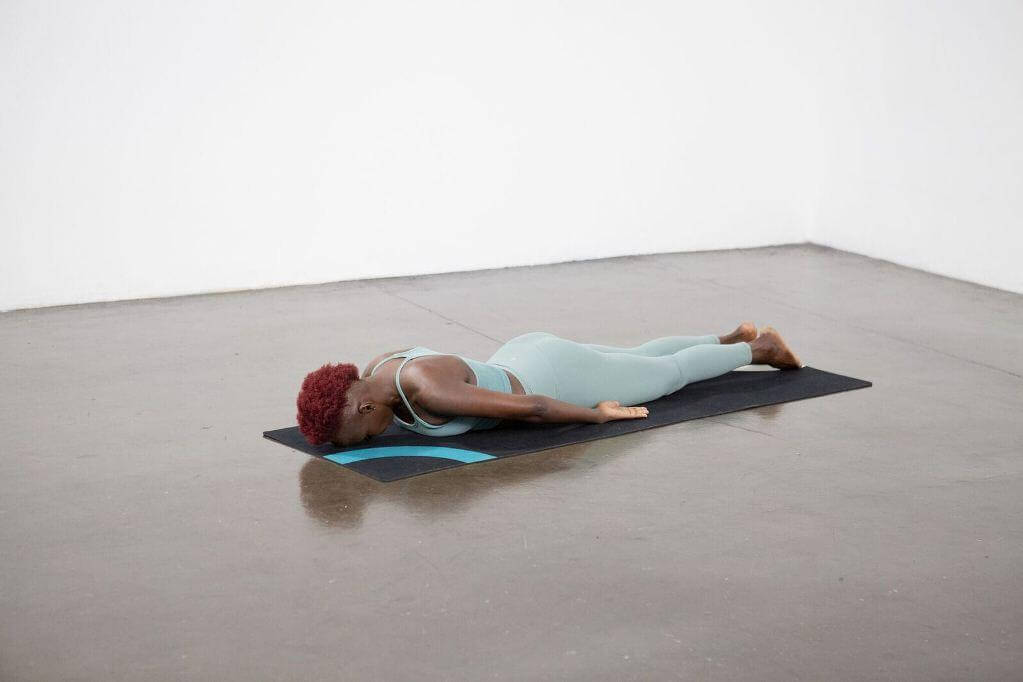 HEALTH BENEFITS OF BOW POSE
BOW POSE FOR ATHLETES
Bow Pose is great for stretching the entire front of your body. It's an overall long stretch from your toes all the way up to your wrists, throughout your front body. This helps with any kind of physical activity including ab exercises and lower back pain.
BOW POSE FOR STRESS AND ANXIETY
Bow Pose is a quiet, balancing pose where one simply holds still without straining or pulling. This is very good for releasing stress and becoming mindfully aware of one's body.
BOW POSE FOR BACK STRENGTH
Bow Pose is supported by the back. Everything else curls and draws up around the back. The back builds its power and strength in a way which is gentle and structured. Note that if your back is struggling with the challenges of Bow Pose, practice with locust pose first.
Contraindications & Cautions
Migraine/headache
Lower back or neck injury
High blood pressure or low blood pressure
Modifications & Deepening the Pose
MODIFYING BOW POSE FOR HIP ISSUES
Have a blanket on hand when you first go into Bow Pose. It could be the mat or carpet you are on is not supportive enough to handle the position. If so, add several layers of blanket beneath you so your hip bones are supported.
MODIFYING BOW POSE FOR THIGH ISSUES
Especially when you're first practicing Bow Pose, you might find challenges getting your thighs up off of the mat. In that case, layer some thick blankets behind you to lift up your thighs. You could find that rolling the blanket into a cylinder gives you the extra height you need. This helps your body get into the desired shape without additional stress on your thighs, hands or knees.
MODIFYING BOW POSE FOR EXTRA CHALLENGE
If you find that Bow Pose is not challenging enough for you, focus on your legs and knees. Press them together so that your legs become one single entity.
MODIFYING BOW POSE FOR DIGESTION AND METABOLISM
Since your full weight is on your abdominal area, you can add some motion to this pose to create a built-in massage for those organs. Take in a deep breath, and then with your breath, gently rock forward and back. The rocking motion will massage the abdomen area.
MODIFYING BOW POSE FOR BACK PAIN
This pose can be challenging for those whose backs are not used to this strain. If you feel pain or pinching in your lower back, ease off. Practice with Locust Pose until you're sure your back is ready for this stage.