BOUND ANGLE HEADSTAND POSE
Baddha Kona Sirsasana (BAD-ha KO-na sir-SAS-anna)
BENEFITS OF BOUND ANGLE HEADSTAND POSE
Builds balance
Increases mental agility
Strengthens core systems
Improves metabolism
SUMMARY OF BOUND ANGLE HEADSTAND POSE
Bound Angle Headstand Pose, or Baddha Kona Sirsasana, is a merging of two traditional poses – the Bound Angle Sitting Pose, or Baddha Konasana, along with the Headstand Pose, or Sirsasana. Headstand is already one of the more advanced poses in the yoga world, so adding a bound angle increases the difficulty level even more. Work your way up to this combination with patience.
BOUND ANGLE HEADSTAND POSE TUTORIAL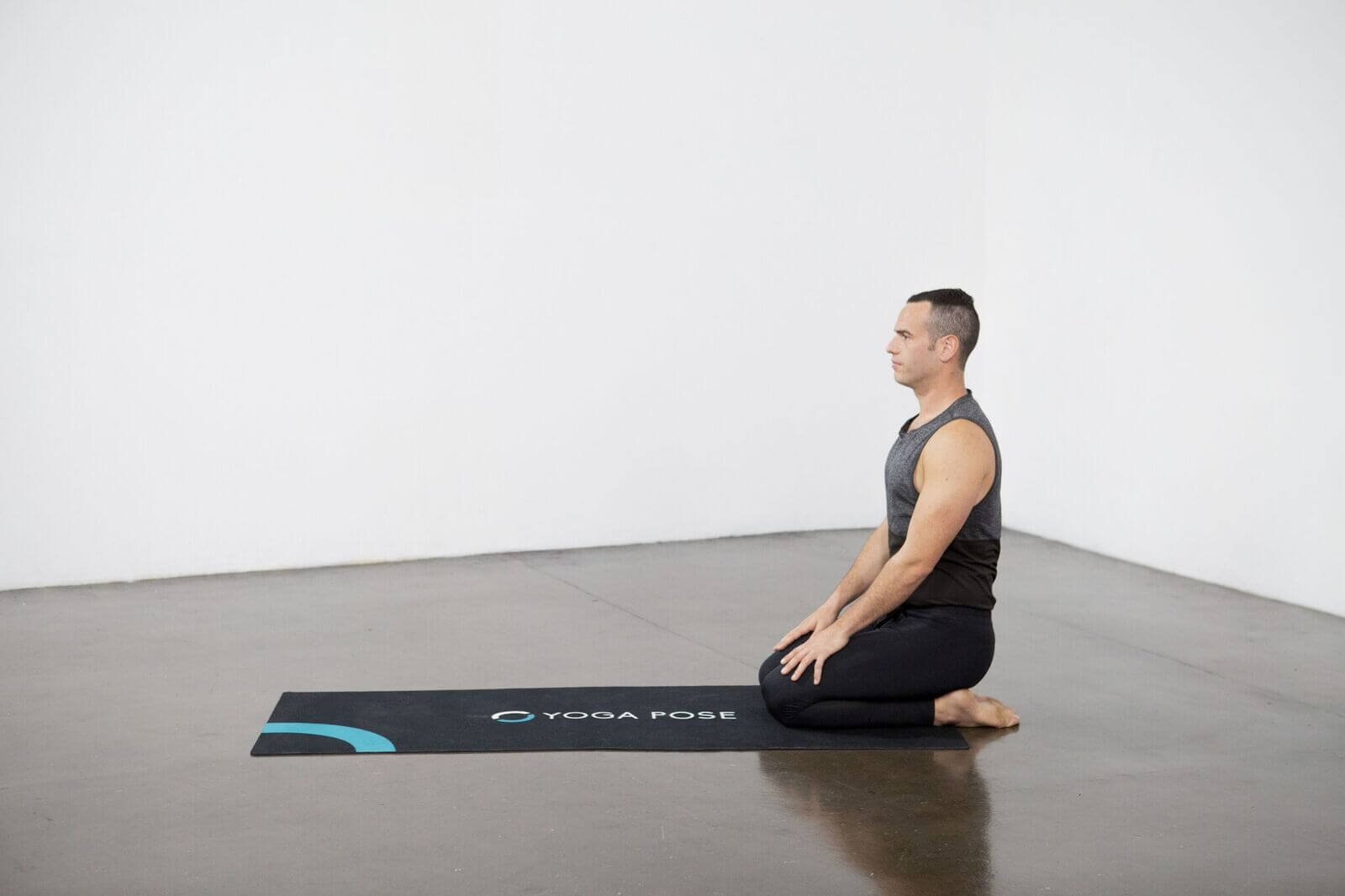 1.) Kneel on your mat, clasp your hands on the mat in front of you and lower your head into the cradle of your hands. Position your elbows in a supportive triangle.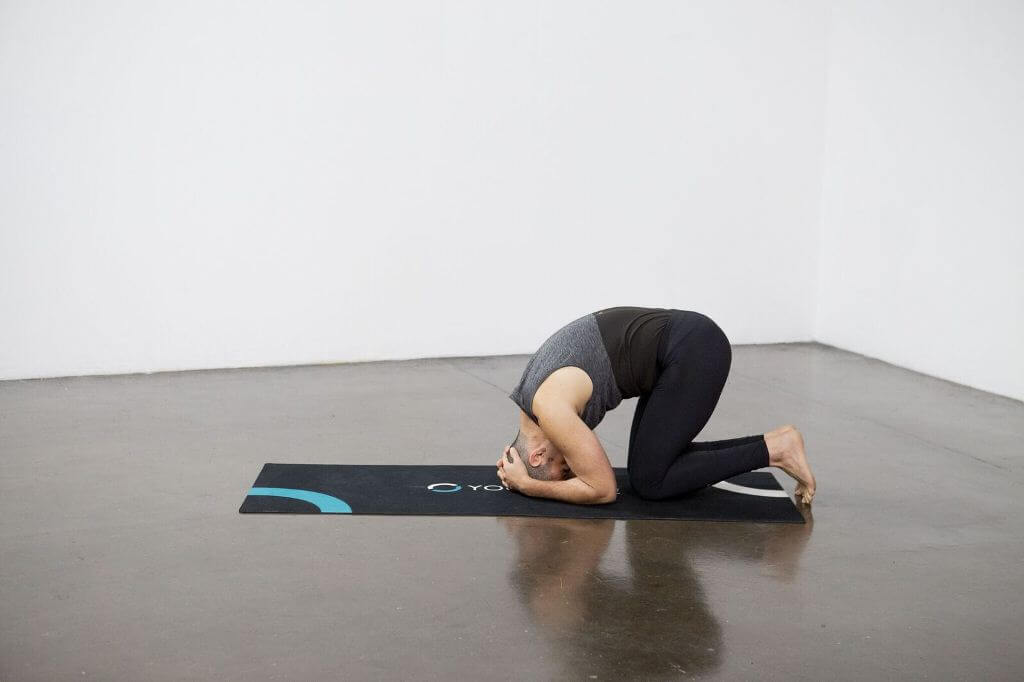 2.) With your toes planted on the mat slowly straighten your legs so that your buttocks are in the air and your spine is at a 45 degree angle from the floor.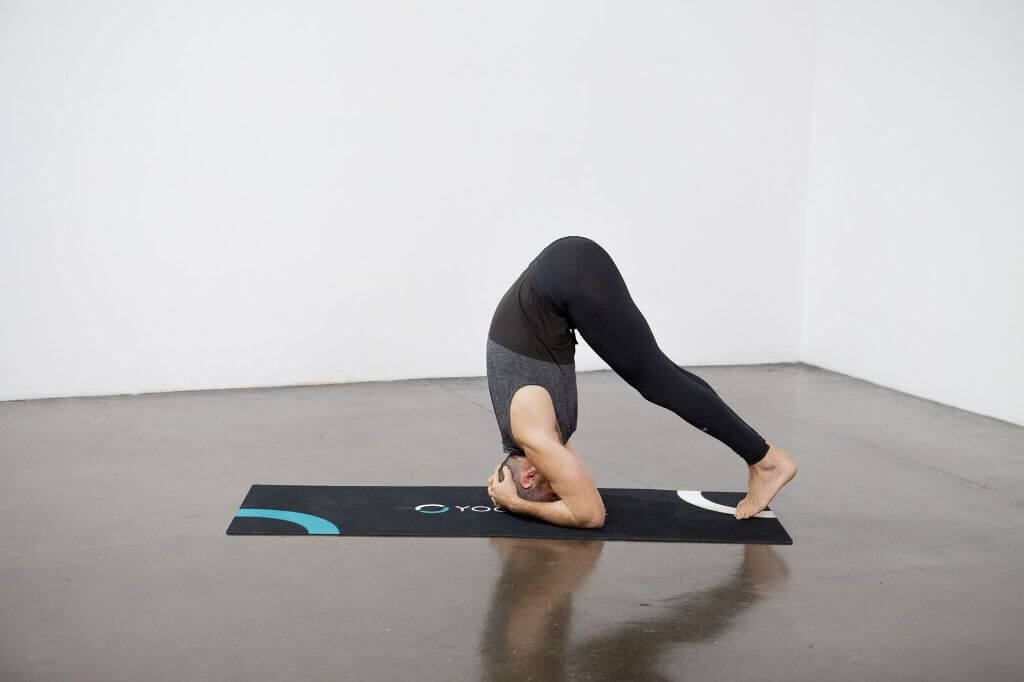 3.) Walk your toes forward and kick off of the floor gently, lifting each leg one at a time in a bent position. The crown of your head should be entirely supported in your hands.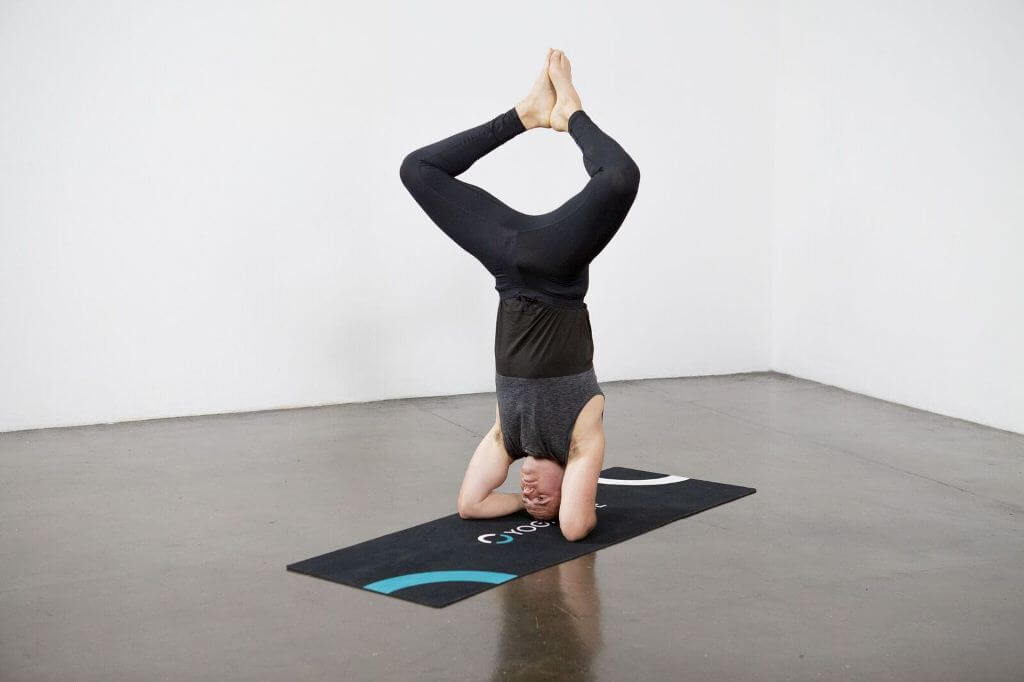 4.) Once both legs are lifted, slowly begin to straighten them upwards so that they are in line with your body with toes pointing up at the ceiling. Hold this pose for up to 30 seconds.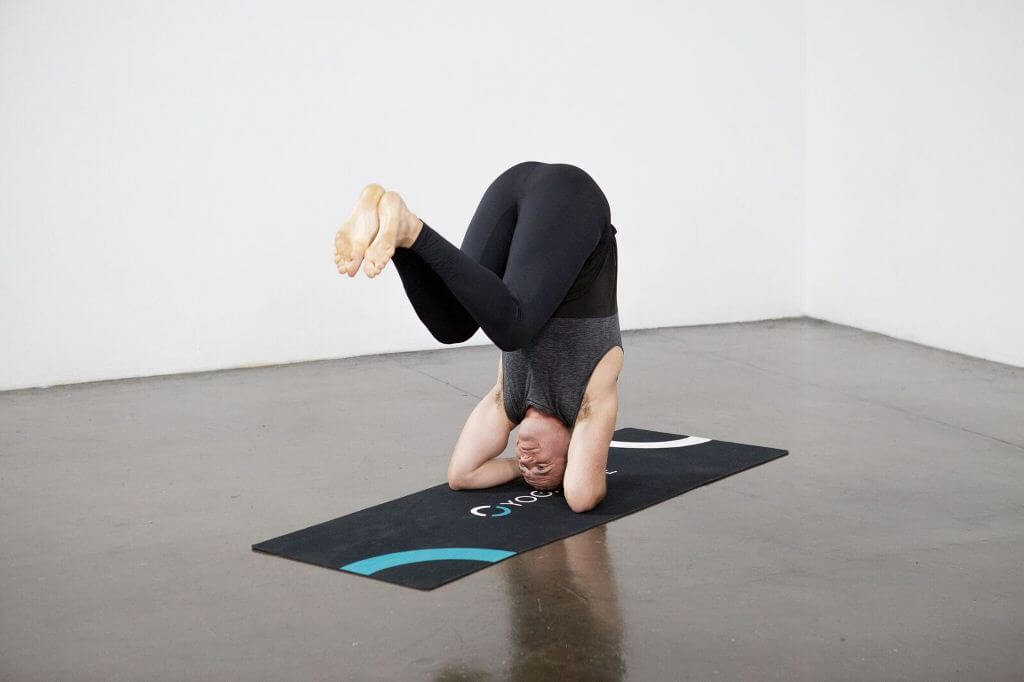 5.) To come out of this pose, slowly begin to bring your knees in and straighten them as you reach the floor.
HEALTH BENEFITS OF BOUND ANGLE HEADSTAND POSE
BOUND ANGLE HEADSTAND FOR BALANCE
A headstand is one of the most challenging balance poses already, and adding a bound angle to it just ramps up the difficulty that much more. This is one of the ultimate balance tests.
BOUND ANGLE HEADSTAND FOR STRENGTH
Bound Angle Headstand takes the normal core strength requirements for headstand pose and then in addition requires you to balance your legs out from that center line. It adds leg strength to the overall test.
BOUND ANGLE HEADSTAND POSE FOR CONCENTRATION
Bound Angle Headstand is a key pose for improving concentration. Your entire body is in balance in a way which few other poses can match. You need to keep every aspect of yourself in line and in position in order not to come tumbling down. This builds a great ability to concentrate which helps with all other aspects of life.
Contraindications & Cautions
Head, neck, or back injuries
Heart problems
High blood pressure, low blood pressure
Hernia
Modifications & Deepening the Pose
MODIFYING BOUND ANGLE HEADSTAND POSE FOR BALANCE ISSUES
The headstand pose in general is very challenging. Make sure you have a firm grasp on the headstand before attempting this advanced form of it. It's wise to start working on headstands with clear, soft space all around you. If possible, have a friend help you for the beginning sessions as you build up your flexibility and balance. You can also work against a wall to give you support. This is a pose to work your way up to over weeks. Give yourself time and patience to learn its secrets.
MODIFYING BOUND ANGLE HEADSTAND FOR HIP ISSUES
Make sure you practice seated bound angle pose regularly before attempting this inverted form of it. Get your hips fully released and flexible in the seated version.
MODIFYING BOUND ANGLE HEADSTAND FOR STRENGTH ISSUES
If you're not able to have a friend be there in person, see if you can set up a cell phone or webcam to record your attempts. That way you can check out your alignment to see which parts you need to work on. You want each preliminary step to be done correctly and safely before moving on to add on a next step.