Parsva Balasana (PARSH-big buh-LAHS-uh-nuh)
BENEFITS OF THREAD THE NEEDLE POSE
Effective release of back tension
Naturally detoxes the body
Relieves tension between the shoulder blades
Stretches arms, chest and neck
SUMMARY OF THREAD THE NEEDLE POSE
Thread the Needle is a simple kneeling pose that provides relief for neck and back tension. It's considered a variation of Child's Pose (Balasana) with an added twist and a lift in the hips resembling Puppy Pose (Uttana Svanasana). It can be performed both as a static posture and as a dynamic flow sequence (see modifications).

THREAD THE NEEDLE POSE TUTORIAL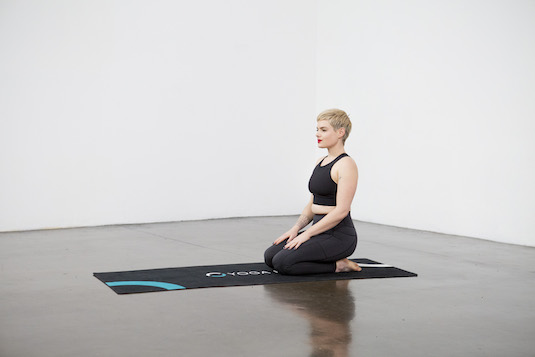 1.) Begin kneeling on your mat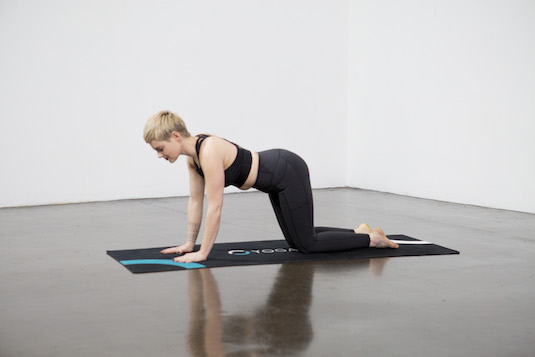 2.) Come forward into tabletop position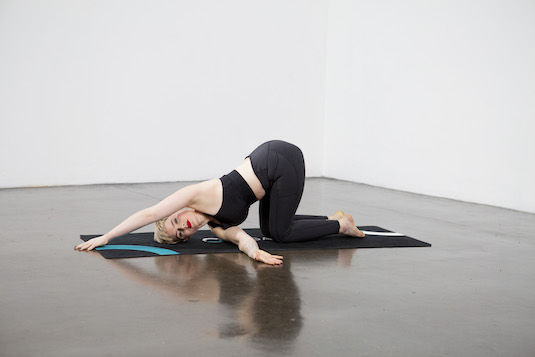 3.) Slide your left arm forward and extend your right arm out to your side so that it is straight and then thread your arm under your left arm until your right shoulder and ear are on the mat and your left arm is flat on the mat beneath you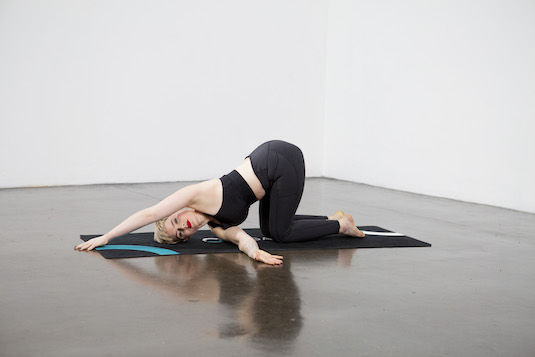 4.) Hold this pose for up to a minute before planting your left hand in front of your face and pressing back into tabletop position. Repeat on the other side.
HEALTH BENEFITS OF THREAD THE NEEDLE POSE
THREAD THE NEEDLE FOR NATURAL DETOX
When it comes to yoga poses, twists are a great way to improve digestive health and to stimulate the work of our kidneys and liver – two very important organs when it comes to detoxifying the body. Kidneys act like a filter to remove waste and extra fluid from your body. Liver has an important job of processing the nutrients and eliminating toxins from the bloodstream. Practising Thread the Needle and other yogic twists regularly can make a huge difference to your kidney and liver function.
THREAD THE NEEDLE FOR BLOOD CIRCULATION IN UPPER LIMBS
Positioning your arms and shoulders below your heart encourages the blood flow downwards, improving circulation in arms, hands and fingers. During the pose, you might even feel a tingling sensation in your fingers.
Contraindications & Cautions
Shoulder injury
Neck injury
Modifications & Deepening the Pose
MODIFYING THREAD THE NEEDLE TO MAKE IT DYNAMIC
To turn Thread the Needle into a dynamic flow, repeat steps 2 and 3 a few times, synchronising your movements with the breaths. You may finish off with a long hold of Thread the Needle or return to your tabletop position before performing the same sequence on the other side.
MODIFYING THREAD THE NEEDLE FOR BEGINNERS
If you are finding it difficult or in any way painful to bring both your head and shoulder down, consider using a yoga block to prop your head and instead of reaching down through the shoulder, place your forearm parallel to the front edge of the mat with your palm facing the sky.