SUPPORTED SHOULDERSTAND POSE
Salamba Sarvangasana (SAH-luhm-buh suhr-vuhn-GAHS-uh-nuh)
BENEFITS OF SUPPORTED SHOULDERSTAND POSE
Relieves stress
Stimulates thyroid
Stretches the back of the neck
Tones lower body
SUMMARY OF SUPPORTED SHOULDERSTAND POSE
Supported Shoulderstand is a fairly accessible yet challenging inversion that brings the weight into the shoulders, neck and the back of the head. It creates a flexion movement in the upper spine while simultaneously firming and strengthening the lower part of the body.

SUPPORTED SHOULDERSTAND POSE TUTORIAL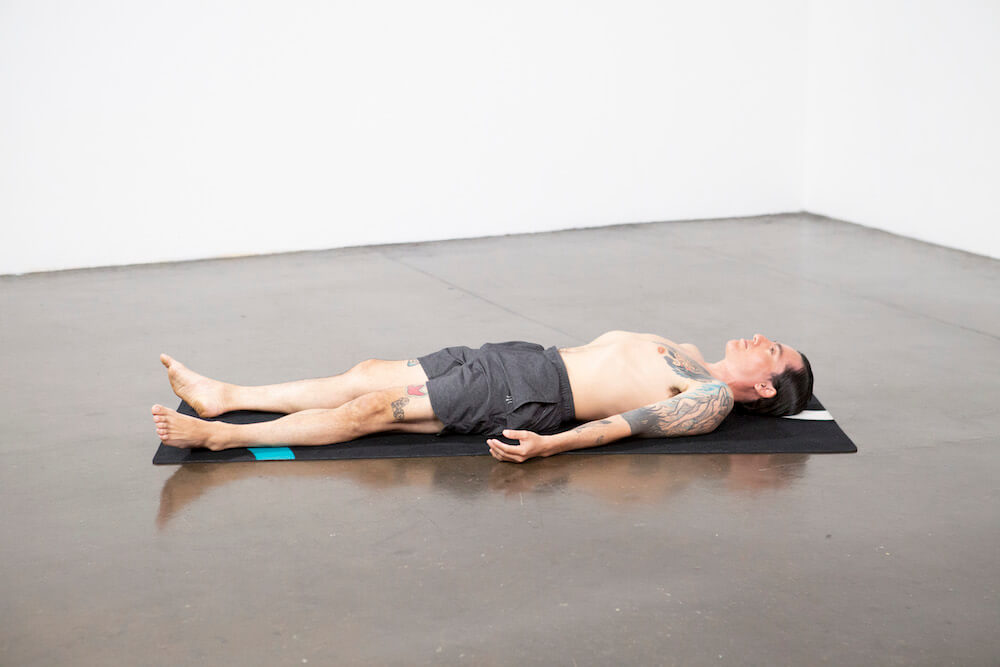 1.) Start by lying in a supine position with your arms extended alongside the body.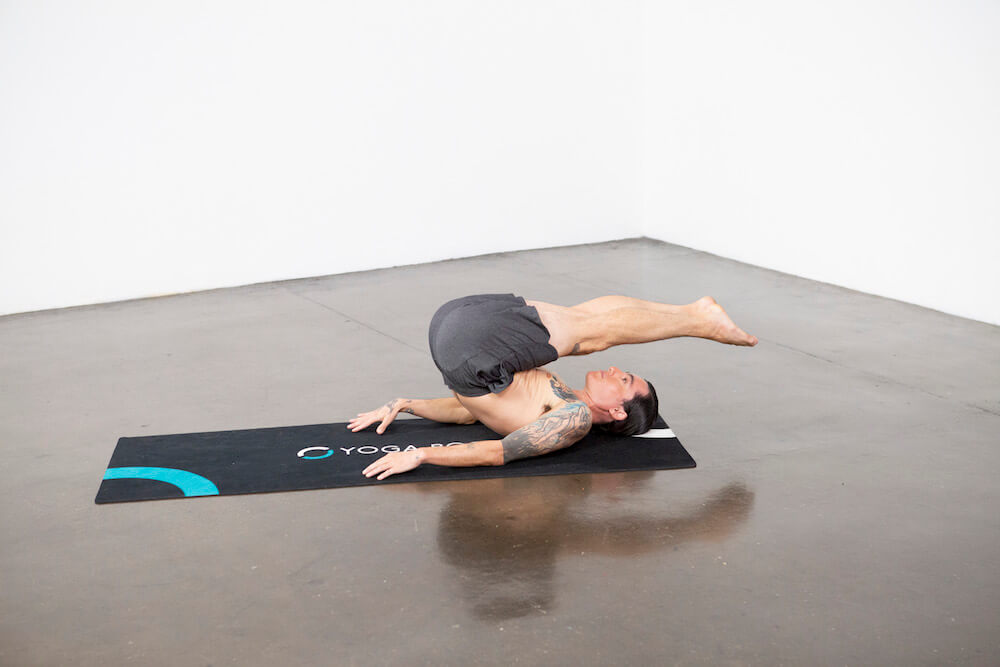 2.) On an exhale, engage your core and lift the legs towards the sky. Press your palms firmly into the ground, raising the hips off the floor and extending the legs towards the space behind your head, entering Plow Pose (Halasana).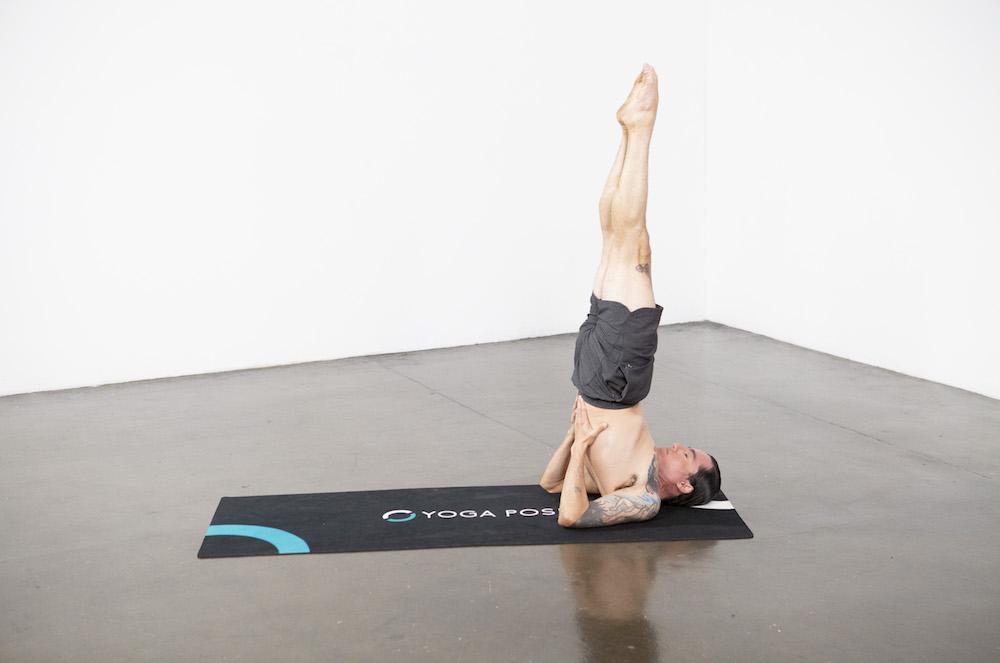 3.) Keeping your elbows on the mat, move your hands to your lower back for support. Once in place, begin to lift your legs, pointing them straight to the sky and engaging the core. All of your weight should be in your shoulder blades.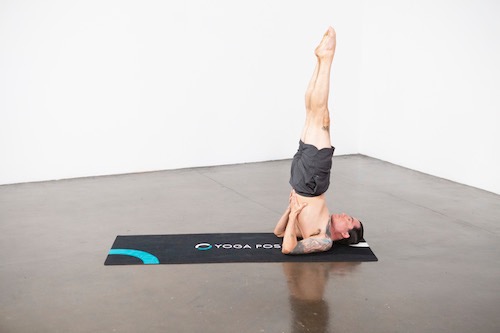 4.) Press the back of your neck into the floor and focus on maintaining steady breaths. Hold this position for up to one minute.
HEALTH BENEFITS OF SUPPORTED SHOULDERSTAND POSE
SUPPORTED SHOULDERSTAND FOR BETTER SLEEP QUALITY
Supported Shoulderstand has been established to be helpful when you struggle to go to sleep, even in cases of chronic insomnia. The decompression of the neck and upper spine, along with some directed blood flow does wonders for your sleep quality. Get into a habit of practising it towards the end of your evening session, ideally within an hour of bedtime, and you will be pleasantly surprised.
SUPPORTED SHOULDERSTAND FOR THYROID HEALTH
The composition of your body in Supported Shoulderstand stimulates the thyroid gland, which is responsible for regulating the hormones in your body.
Contraindications & Cautions
Neck injury
Balance disorders
Modifications & Deepening the Pose
MODIFYING SUPPORTED SHOULDERSTAND TO AVOID NECK ISSUES
In the traditional rendition of this pose, your neck would be almost perpendicular to the rest of the spine, way beyond the natural flexion angle an average person would be capable of. Since one of the main cervical spine functions is facilitating the flow of blood to the brain, it is important to not compress your neck. To protect the neck and reduce the amount of flexion, prop your shoulders with yoga blocks or rolled up blankets, creating more space for your neck and head.
MODIFYING SUPPORTED SHOULDERSTAND FOR BEGINNERS
If you are finding it difficult to lift your hips off the floor when heading for Plough Pose, consider raising the tailbone with a block or a bolster to give you a head start. If you are struggling to create a straight line with you body while maintaining firm and staying stable, try only raising one leg at the time or opting for a tuck variation.