ONE-LEGGED KING PIGEON POSE I
Eka Pada Rajakapotasana (aa-KAH pah-DAH rah-JAH-cop-poh-TAHS-anna)
BENEFITS OF ONE-LEGGED KING PIGEON POSE I
Stimulates abdominal organs
Stretches the groin, psoas and shoulders
Opens the chest
SUMMARY OF ONE-LEGGED KING PIGEON POSE I
One-Legged King Pigeon Pose I, or Eka Pada Rajakapotasana, is a powerful hip opener that requires some flexibility. It stimulates the abdominal organs to improve digestion, opens the chest, and stretches the muscles of the groin, shoulders, and arms. It is also a great pose to reduce fatigue, stress, and anxiety.
ONE-LEGGED KING PIGEON POSE I TUTORIAL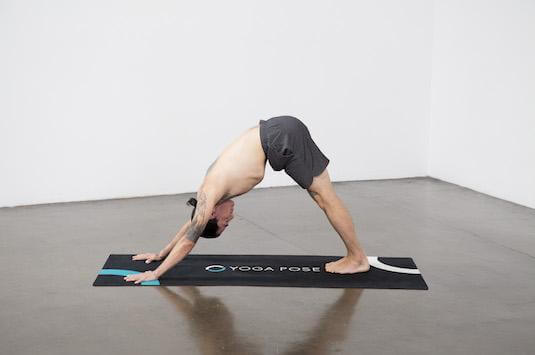 1.) Begin in Downward Facing Dog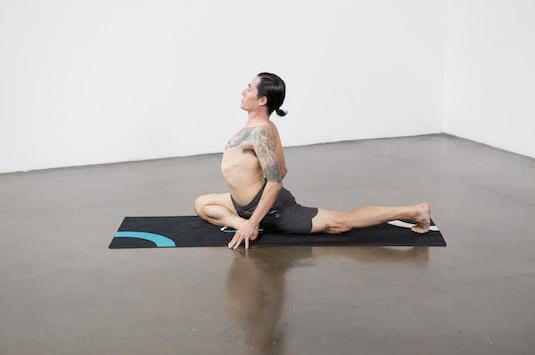 2.) Lift your right leg to the sky and then bring it through your arms, bending your knee so that your shin is flat on the mat across your hips – lower your body to the mat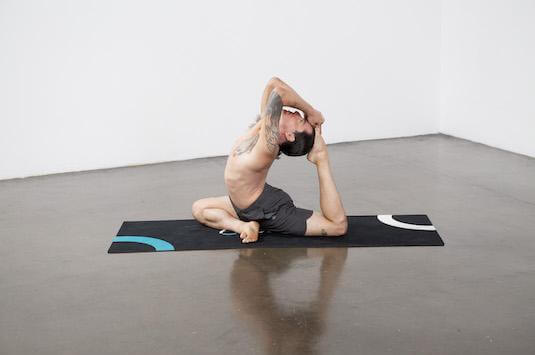 3.) Sit back and enjoy the stretch.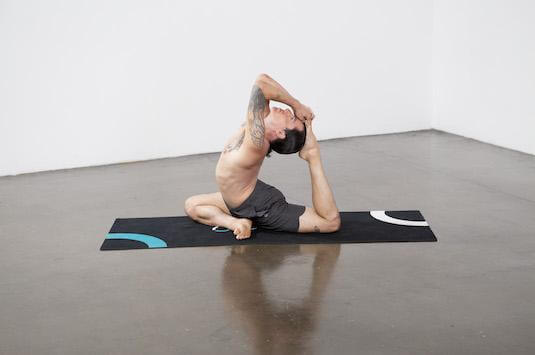 4.) Reach for your back left foot, arching your back. Bend your back leg so that your hands and foot can meet. Once you have grasped your foot with both hands, continue to bend backwards, pressing the crown of your head to the sole of your foot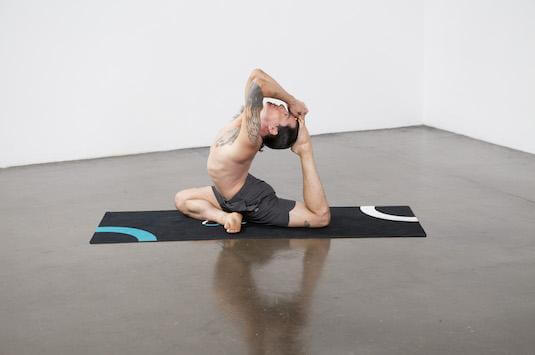 5.) Hold this position for up to 30 seconds. To release, simply reverse the steps and repeat on opposite side
HEALTH BENEFITS OF ONE-LEGGED KING PIGEON POSE I
ONE-LEGGED KING PIGEON POSE I FOR DIGESTION
For digestion One-Legged King Pigeon Pose is great for digestion. By stimulating the internal organs, it will help with "peristalsis", which moves the food along your gastrointestinal tract. This pose could be great for people with irritable bowel syndrome, or patients who suffer from frequent indigestion and GI symptoms (e.g. bloating, gas, and abdominal cramping).
ONE-LEGGED KING PIGEON POSE I FOR STRETCHING
Once you're in this pose, you'll realize how beneficial it is for stretching your entire body. It is especially helpful for the shoulder, arm, and hip muscles. It also targets one of the primary hip flexor muscles –the psoas muscle– to improve your posture and decrease your risk of injuries.
ONE-LEGGED KING PIGEON POSE I FOR THE CHEST
Eka Pada Rajakapotasana is a powerful chest opener that improves your breathing and releases tension, stress, and anxiety.
Contraindications & Cautions
Ankle injury
Knee injury
Sacroiliac issues
Modifications & Deepening the Pose
MODIFYING ONE-LEGGED KING PIGEON POSE FOR TIGHT HIPS
Many yoga users face difficulties to descend the outside of the front-leg hip all the way to the floor. To ease up this process, place a folded blanket underneath the hip to support it.
DEEPENING ONE-LEGGED KING PIGEON POSE
For this variation, you need a partner. Ask your partner to stand behind you. He should press his hands against your external upper arms, and lift the outer arms toward the elbows. Release your side ribs down, away from the arms. Keep the tops of your shoulders soft. The full pose, which is suitable for intermediate students, will be described in the Full Pose section below. First, we'll practice the leg position only, which should be accessible to most experienced beginners.