Tolasana (to-LAHS-uh-nuh)
Strengthens arms, shoulders and wrists
Opens hips and groin
Tones the belly
Scales Pose, or Talasana, is an arm balance that combines core strength, hip opening and mental focus.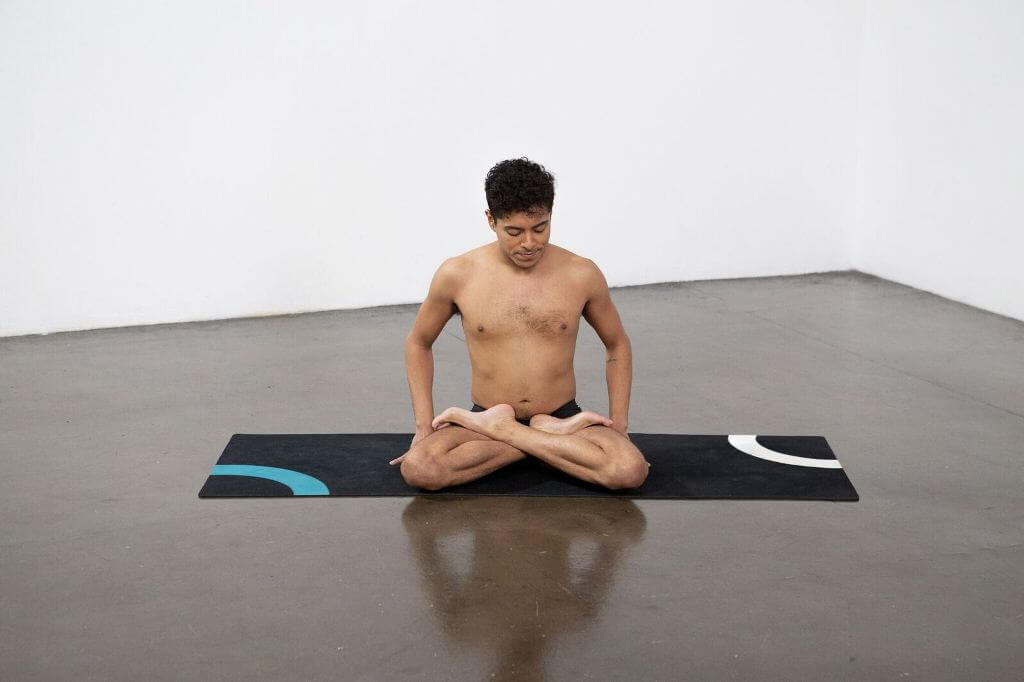 2.) Bring your feet into Lotus position. Place your palms on either side of the hips, fingertips directed forward, heels of the hands pressed firmly into the floor.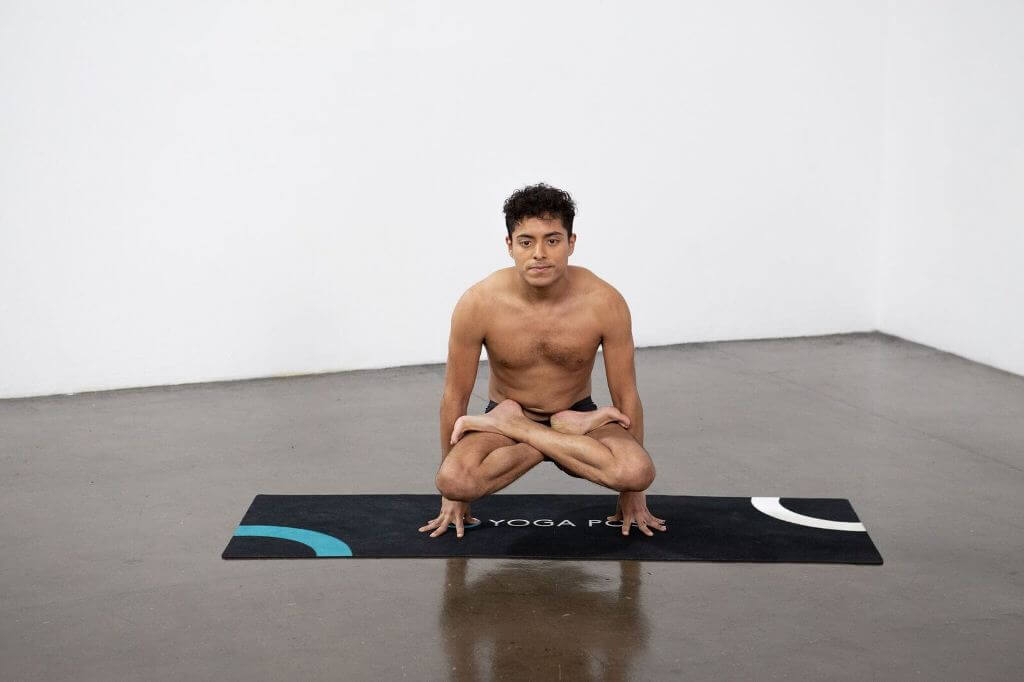 3.) Take a breath in, lengthen your back and lean slightly forward. Begin to shift your weight into your hands and arms, engage your core and lift your lower body using your arms. Keep your neck in a neutral position and your gaze directed straight ahead.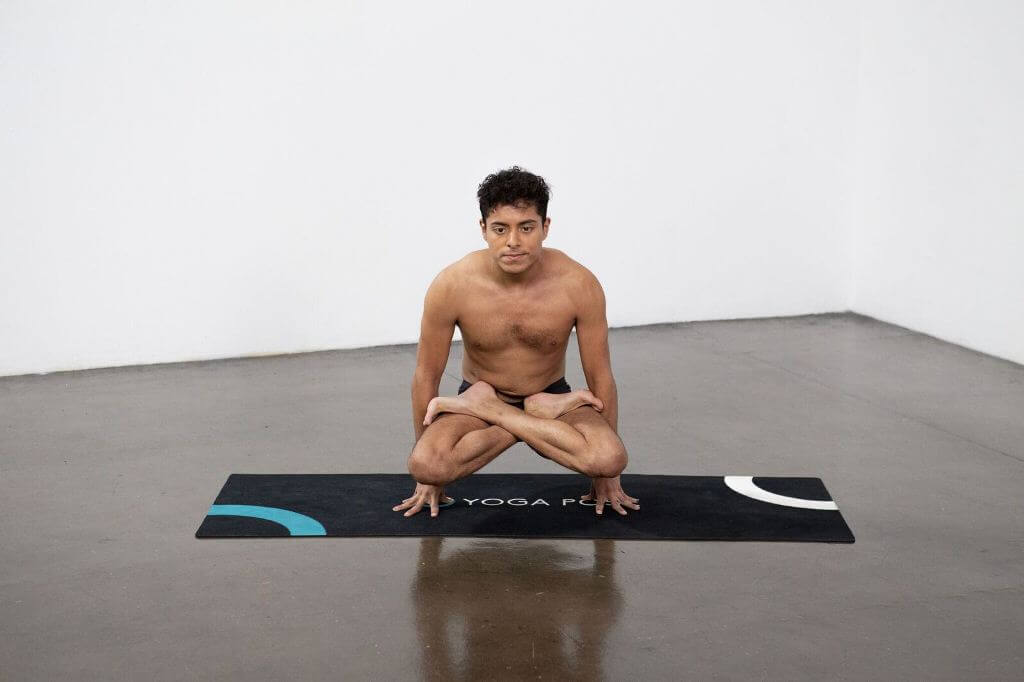 4.) Stay in Scales Pose for 3-5 breaths before softly landing and unbinding your legs.
HEALTH BENEFITS OF SCALES POSE
SCALES POSE FOR CORE STRENGTH
Scales Pose is achieved by shifting your body weight in the right way. While sitting upright in Lotus Pose, the angle at your hip is approximately 90 degrees. To enable yourself to lift your hips from this position, you must lean your chest forward and let the hips swing slightly back between your arms. To keep your thighs from touching the floor, you need to decrease the angle at the hip by lifting the knees closer to the chest. Creating an active bend like that and floating your hips off the floor at the same time requires plenty of core strength. Even if you don't succeed to lift your hips at first, you are still building strength in all the right places.
SCALES POSE FOR INNER SENSE OF BALANCE
Scales Pose represents balance on more than one level. It is classified as an arm balance, and as the name suggests, it works similarly to the scales, by shifting the weight until your body is in balance. Furthermore, the art of finding physical balance in this pose encourages the brain to apply the same technique to thought processes.
Contraindications & Cautions
Wrist injury
Shoulder injury
Knee injury
Tight hips
Modifications & Deepening the Pose
MODIFYING SCALES POSE FOR TIGHT HIPS
Lotus Pose is an advanced position – not everyone's hips can handle that type of intensity. And while some people can practise long enough to get there, many have injuries or a bone structure that prevents them from achieving Lotus Pose. If you would still like to get the benefits of strengthening the upper body, try using a chair. Sit down with your legs together, grasp the edges of the chair and pull your knees up once your bottom is lifted.
MODIFYING SCALES POSE FOR SHORT ARMS
Everyone's body proportions are different and people with longer arms in relation to their torso have a clear advantage. However, there is no need to despair if your arm length is preventing you from lifting your seat. Try resting your palms on a pair of yoga blocks to give you the opportunity to lift the hips even if they stay below your palms. Alternatively, you could use a set of parallettes to help you.