Anxiolytic effect
Stimulates abdomen and thyroid gland
Reduces the stress of menopause
Intense Side Stretch Pose, or Parsvottanasana, is a beautiful balancing, stretching as well as strengthening pose. It demands awareness and synchronized breathing from the practitioner so it also serves as a wonderful calming practice. It is great whenever one needs a deep, whole body stretch with an emphasis put on the hamstrings and the core.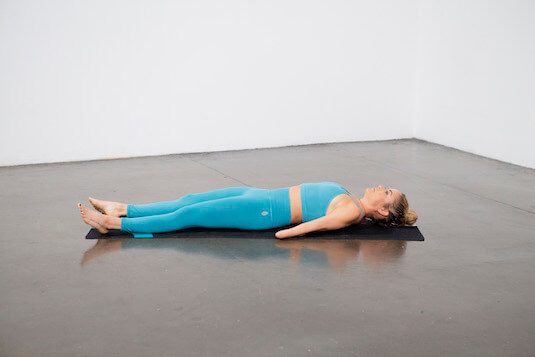 1.) Lie on your back and make sure all four limbs are touching the floor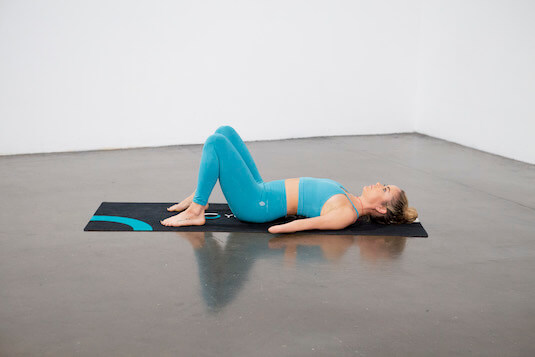 2.) Bend your knees by 45 degrees and place your hands by your sides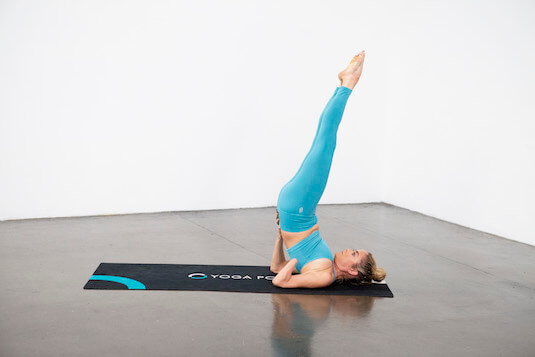 3.) Palms should be facing the floor and your gaze is directed at the ceiling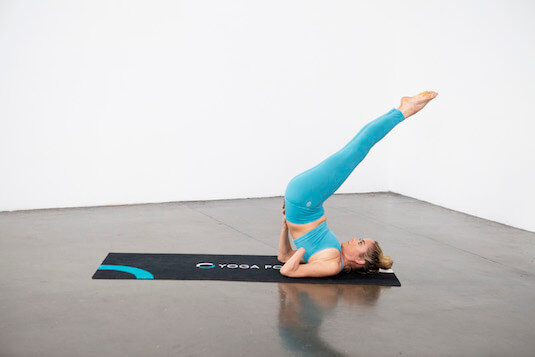 4.) Gradually take your legs up until the soles of your feet are facing the ceiling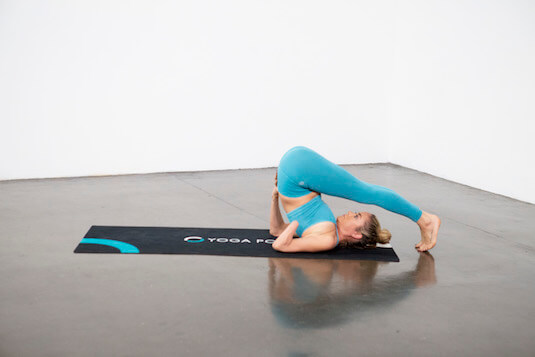 5.) Take deep breaths, then take your legs over your head, using your hands for momentum. Your toes should be touching the floor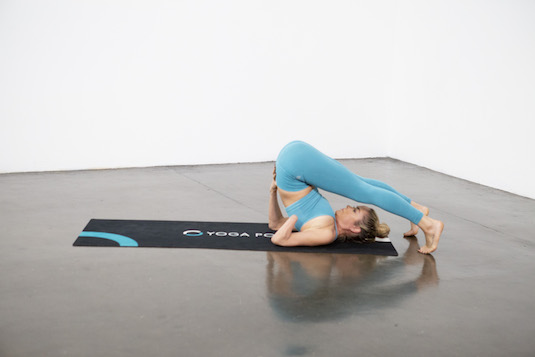 6.) Engage your core muscles and slightly crawl your toes toward your head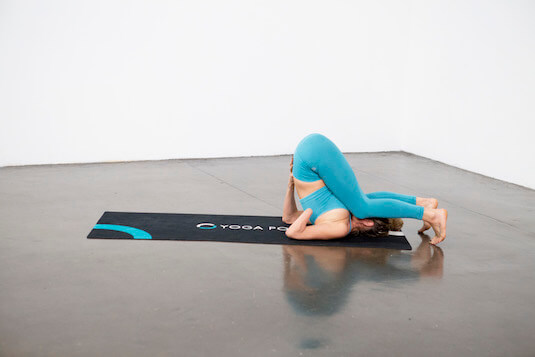 7.) Bend your elbows and use your hands to support your back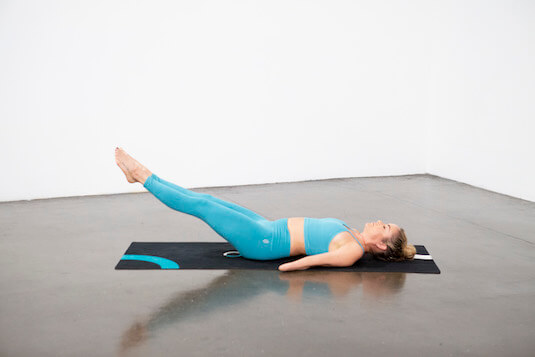 8.) To come out of Plow Pose, release your hands, place them back by your side, and slowly roll your legs back down
HEALTH BENEFITS OF PLOW POSE
PLOW POSE FOR STRESS RELIEF:
Halasana stimulates the sympathetic nervous system (fight or flight system) to calm it down and promote relaxation. It is a great pose to release tension and anxiety after a long, stressful day at work. Moreover, Halasana can increase concentration and memory retention by stimulating a region in the brain known as the hippocampus.
PLOW POSE FOR DIGESTION & THYROID FUNCTION
By engaging your core muscles, Plow Pose helps you manipulate your internal organs (e.g. stomach, pancreas, intestines) to improve your digestion and decrease symptoms of malabsorption. Additionally, practicing this pose regularly may help regulate the thyroid function. Remember, thyroid hormones are crucial for every function of the body and exert their action on all cells.
PLOW POSE FOR MENOPAUSE
Menopause is one of the most stressful phases of life for a woman! Add to that the infamous menopausal syndrome, and you got yourself the perfect recipe for peak stress. Halasana is a fantastic pose to reduce the stress associated with this syndrome.
Contraindications & Cautions
Diarrhea
Menstruation
Neck injury
Asthma
High blood pressure
Modifications & Deepening the Pose
MODIFYING PLOW POSE FOR SHOULDER SUPPORT
Many students complain of being uncomfortable while doing the Plow Pose. To fix this issue and add support to your shoulders, place a folded, firm blanket underneath the shoulder before getting into this pose. Make sure your head and neck are not placed under the blanket. However, if your shoulders are super tight or if you have large breasts, you can add more blankets until you feel comfortable.
MODIFYING PLOW POSE FOR FLEXIBILITY ISSUES
This variation is meant for students who are unable to touch the ground with their toes. Place a chair behind your head and make sure it's against the wall to avoid sliding. Instead of aiming to touch the floor during the regular pose, try to put your feet on the chair this time. Once you are comfortable with this position, you can switch to a bolster.
DEEPENING PLOW POSE FOR ADVANCED STUDENTS
For students who are decently comfortable with Halasana and want to try something more challenging, you can perform a side plow pose (Parsva Halasana). It involves the same steps as Halasana; however, instead of reaching with your toes to touch the ground, you should keep your feet above the floor and direct them both at your right or left side.