Pasasana (pAsh-Ah-suh-nuh)
Strengthens ankle
Stretches the thighs and spine
Improves digestion
Opens the chest and shoulders
Noose Pose, or Pasasana, is a somewhat challenging pose that is designed for intermediate and advanced yoga users. It is the combination of a deep twist and a deep squat, which will allow you to strengthen your ankles, stretch your thighs, and open your chest and shoulders. This pose may need some stretching before practice and requires flexibility.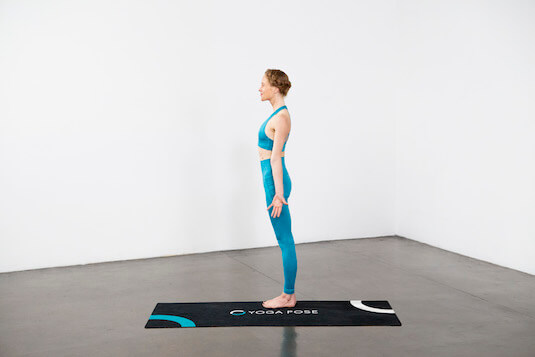 1.) Begin in Mountain Pose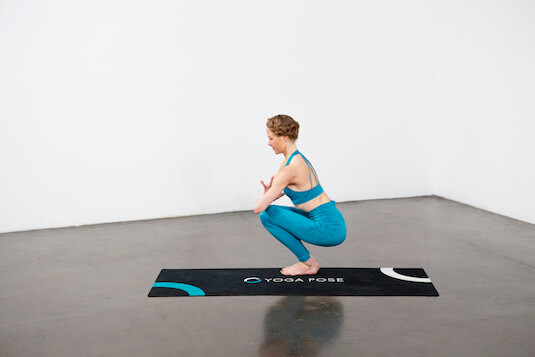 2.) Lower your body down to a deep squat, bringing your hands to heart center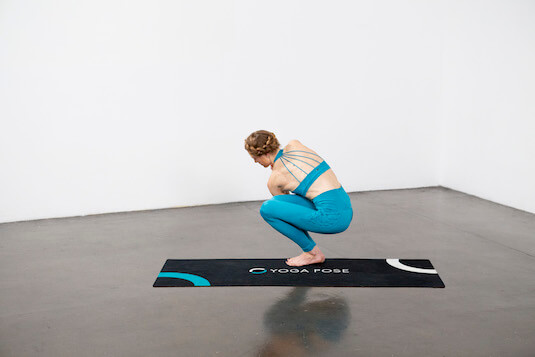 3.) Twist your arms over your right legs, pressing the back of your arms into your thigh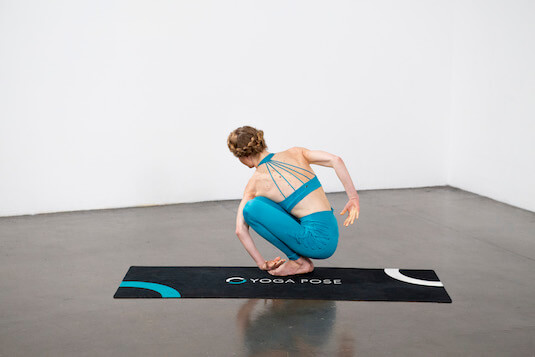 4.) Once you have a grip against your leg, open your arms so that your right arm goes behind your back and your left arm begins to wrap around your legs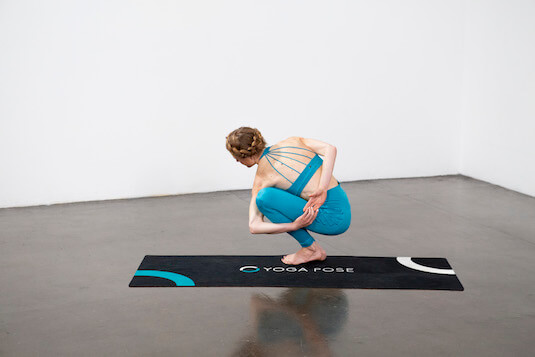 5.) Bind your hands behind your back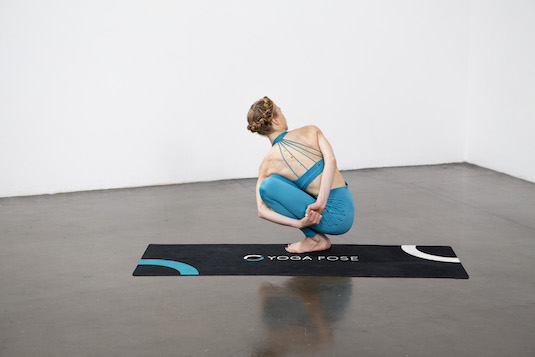 6.) Sit back deeper into your squat and look behind you, opening your chest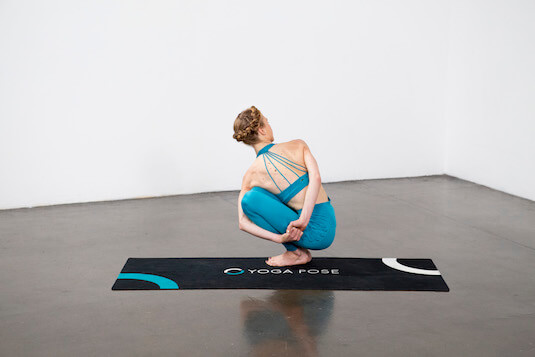 7.) Hold this pose for up to 30 seconds. To release from this pose, simply reverse the steps and duplicate on the opposite side
HEALTH BENEFITS OF NOOSE POSE
NOOSE POSE FOR ANKLE STRENGTH
Noose Pose is a great exercise to strengthen your ankle muscles and stretch the tendons and ligaments. The squat position will put pressure on the ankle muscles, improving their resistance.
NOOSE POSE FOR ANKLE STRENGTH
The twisting movement in Pasasana helps straighten up the spine and reinforces its natural curvature. Additionally, the deep squat exerts a lot of tension on the muscle fibers of the thighs, increasing their strength.
NOOSE POSE FOR ANKLE STRENGTH
Similar to other twisting poses, Pasasana improves digestion by manipulating the intestinal tract and massaging the internal organs to bring energy to the spleen, pancreas, and liver. It could also boost patients with diabetes.
Contraindications & Cautions
Knee injury
Lower back injury
Pain in the lower back or in the neck, causing pain
Herniated disk
Modifications & Deepening the Pose
MODIFYING NOOSE POSE FOR BEGINNERS
It is often difficult to get into the deep squat position, especially when you are a beginner. Therefore, you might want to start by developing your deep squat, following the steps we mentioned above. One alternative would be to use a chair to practice the pose. Sit near the edge of the chair, bring your left hand to the outer side of your right knee, and bend your elbow back to your left side. Place your right arm on the left edge of the chair and form a noose with your right arm. You could also use a yoga strap if you can't bind the two hands together.