Parivrtta Surya Yantrasana (PAH-ree-VR-ta SUR-yah yan-TRAHS-anna)
Builds hip flexibility
Lengthens the side torso muscles
Opens the shoulders
Builds confidence
Compass Pose, or Parivrtta Surya Yantrasana, is a challenging pose which is known for its ability to open the hips. Before attempting Compass Pose it's a good idea to work on the simpler forms of it to build up the strength and flexibility necessary. These would include Happy Baby Pose, Side Angle Pose and Lizard Pose. Compass Pose is also known as Sundial Pose – the idea is that your vertical leg is a powerful marker of time and space.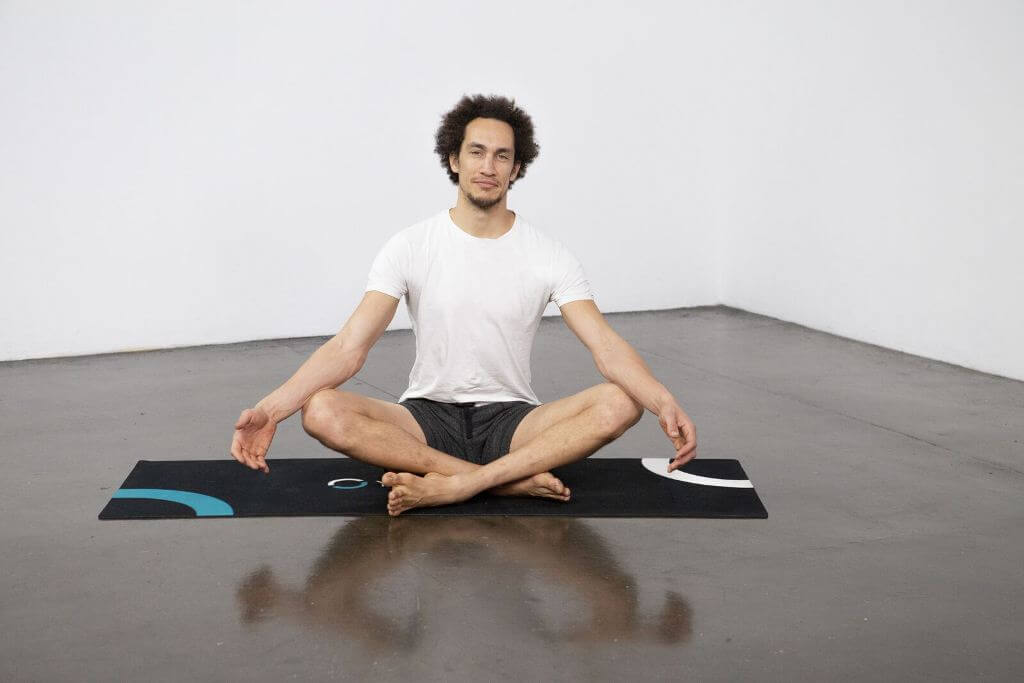 1.) Begin seated with your legs crossed and your hands on your knees.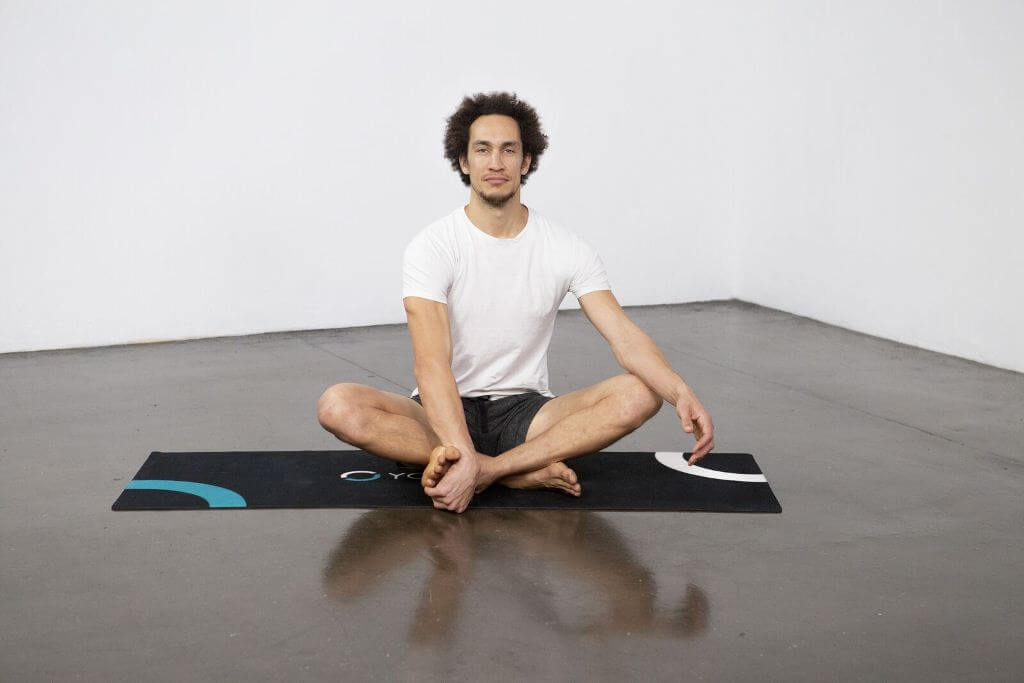 2.) Reach for your left leg with your right hand.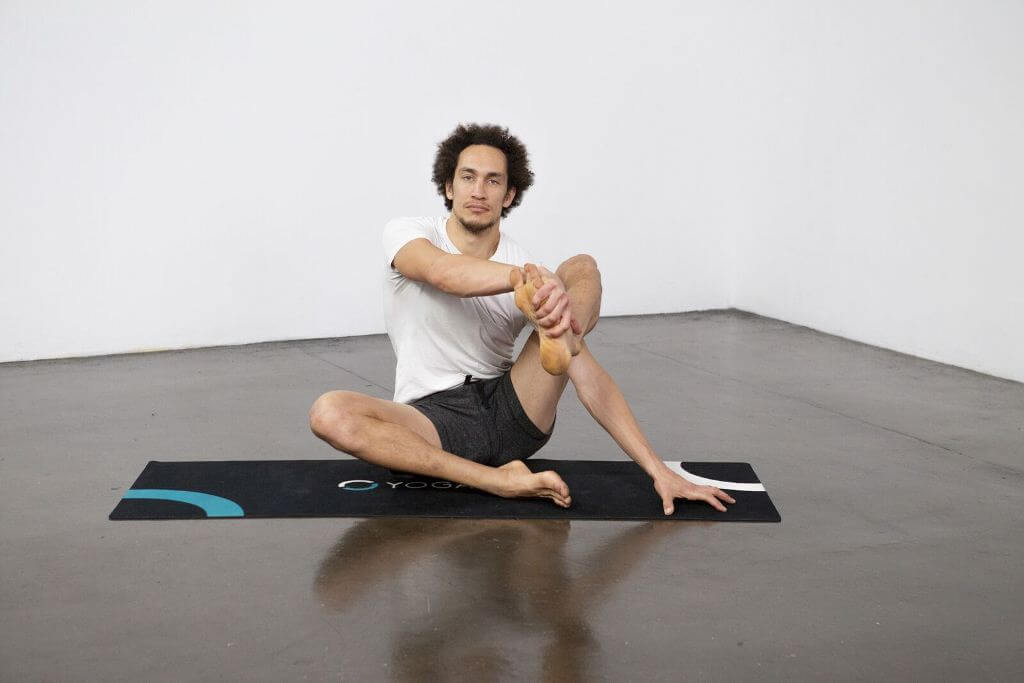 3.) Begin to straighten your left leg and as you do so, place your left arm under your leg for support, like a kickstand.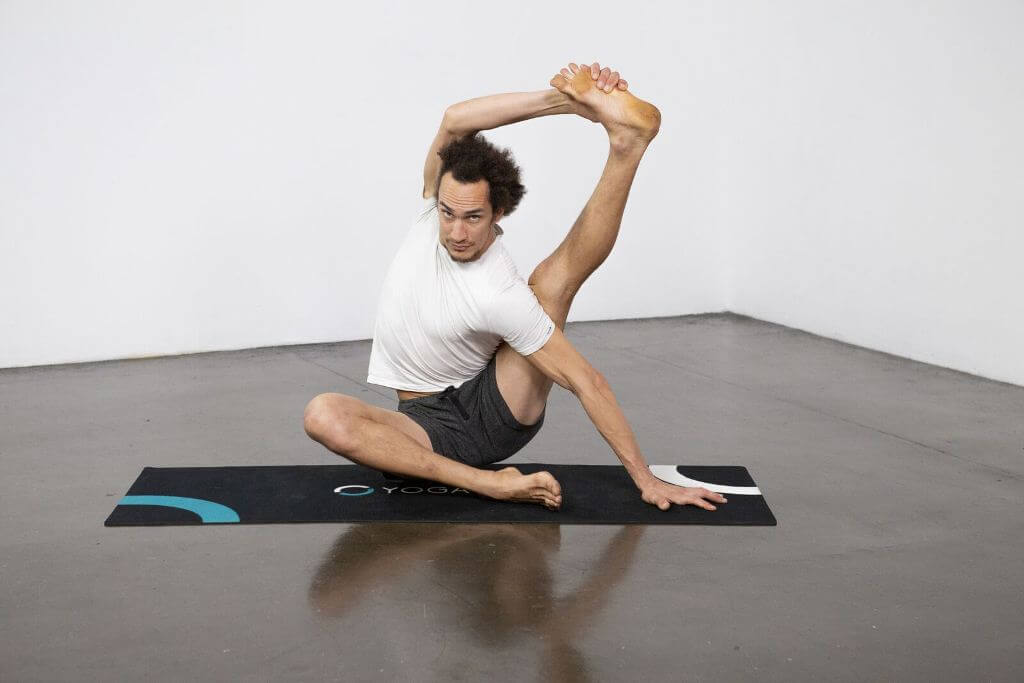 4.) Continue to move your left leg back while holding your leg with your right hand.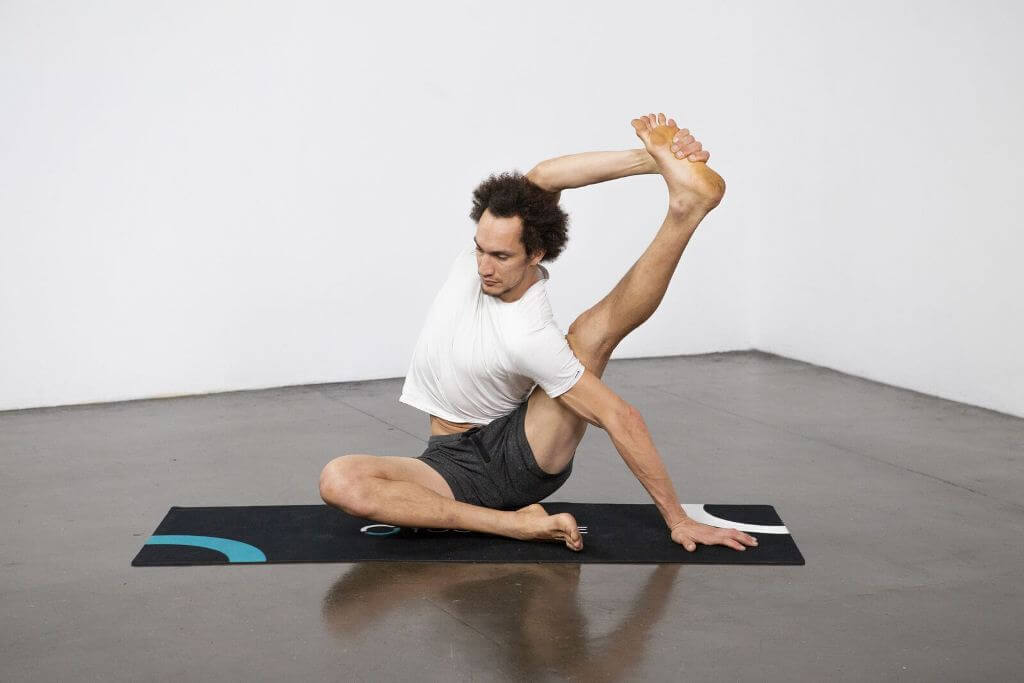 5.) Your right arm should move behind your head and body and your left leg should be fully straightened.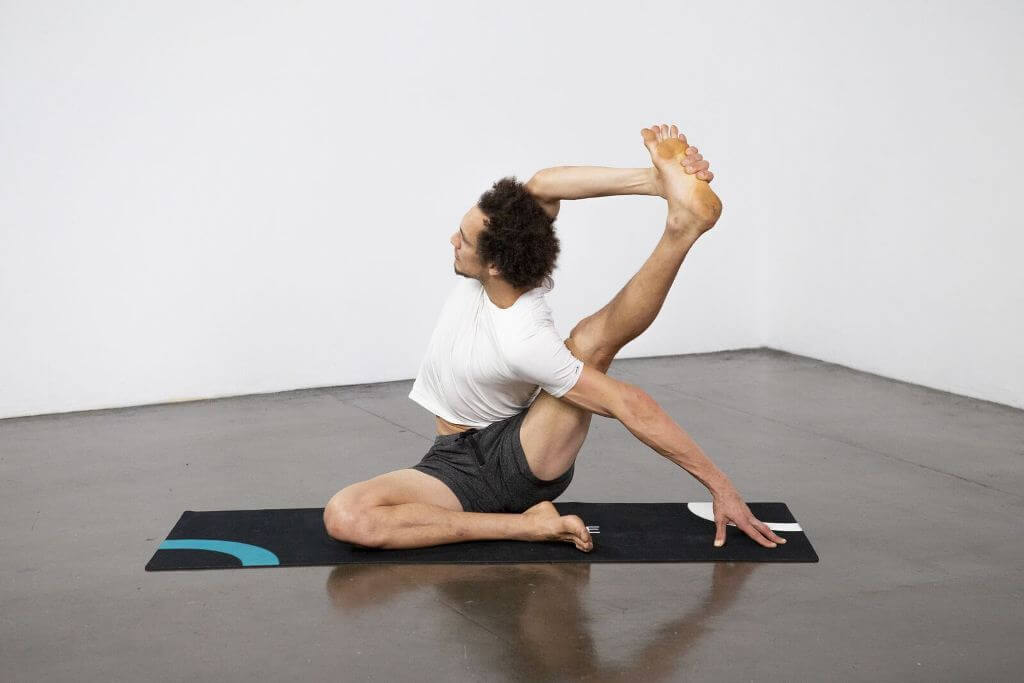 6.) Focus on your balance. Keep your lowered leg's sit bone down on the mat. Turn your head left to look at that left arm. Hold for 15 to 30 seconds. Release the foot and repeat on the other side.
HEALTH BENEFITS OF COMPASS POSE
COMPASS POSE FOR ATHLETES
Compass Pose is a true test of the hamstrings and their flexibility. Many sports require powerful hamstrings, including basketball, soccer and sprinting. Working with the hamstrings can enhance performance, flexibility, speed, strength and agility.
COMPASS POSE FOR BALANCE
Compass Pose is also a true test of balance, since you have one foot curled up before you and another pointed up at the sky. This is a great way to hone your balance skills in a fairly unusual position.
COMPASS POSE FOR LOOSE HIPS
Compass Pose is quite a stretch for the hips and legs. Working toward this pose involves a lot of hip-opening stretches and postures which benefit a variety of balance and movement activities.
Contraindications & Cautions
Groin injury
Back injury
Shoulder injury
Hamstring injury
Hip injury
Modifications & Deepening the Pose
MODIFYING COMPASS POSE FOR FLEXIBILITY ISSUES
Compass Pose is an advanced pose that requires the body to have quite flexible hamstrings and a solid sense of balance. Make sure you have practiced the warm-up poses enough times that they are comfortable for you. Even so, as you start practicing Compass Pose, be aware that it might take you a while to fully get into the pose. If you can only make it to a certain stage of the process, be happy with that. Keep working on it regularly until you can progress further. Don't rush yourself.
MODIFYING COMPASS POSE FOR BALANCE ISSUES
There is a lot of potential in this pose for toppling over, because you have one leg high in the air. Your hands are both fairly involved in the pose and won't be free to grab at something. It's well worth it to have a friend on hand when you attempt this pose, to have someone there to help out. If you just aren't able to have someone there, have plenty of space around you.
MODIFYING COMPASS POSE FOR A GREATER CHALLENGE
If you don't find Compass Pose challenging enough, try starting in Mountain Pose. Do Compass Pose from a standing position. This is definitely one that you'd want to have a friend nearby, to lend a hand with.
MODIFYING COMPASS POSE FOR ARM FLEXIBILITY
If you are having trouble holding on to the raised foot as it lengthens, try using a yoga strap instead. Loop the yoga strap over the sole of the foot and hold onto that. That will give you some extra length to work with.