Ustrasana (oost-RAHS-anna)
Improves posture
Stretches front of the body
Stretches deep hip flexors
Strengthens back
Camel Pose, or Ustrasana, is a floor-based backbend supported on the knees. It's a great way for those with balance issues to work with backbends. There are a number of modifications available to help you ease into the full pose. The name comes from the shape you're making with your body, which resembles a camel's hump.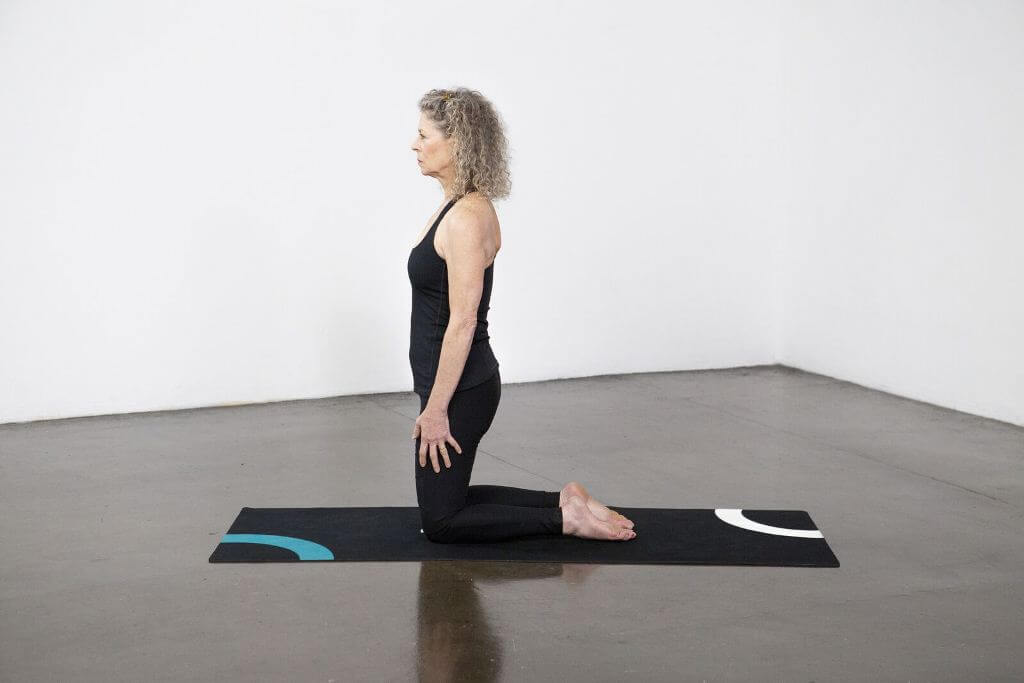 1.) Begin kneeling on your yoga mat with your hands by your sides.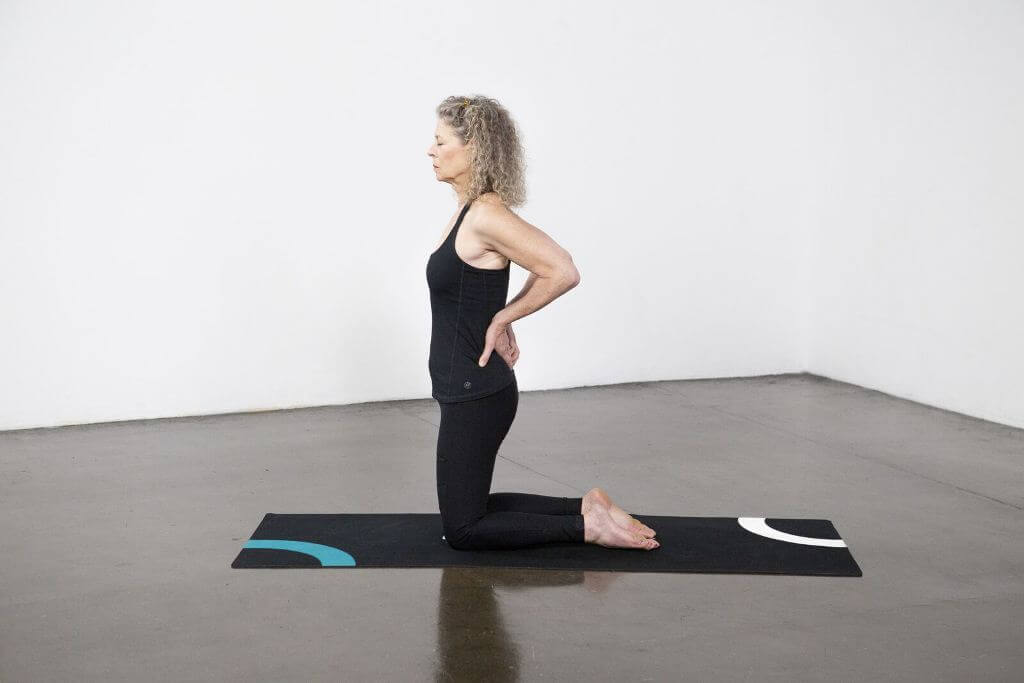 2.) Place both of your hands on your lower back for support.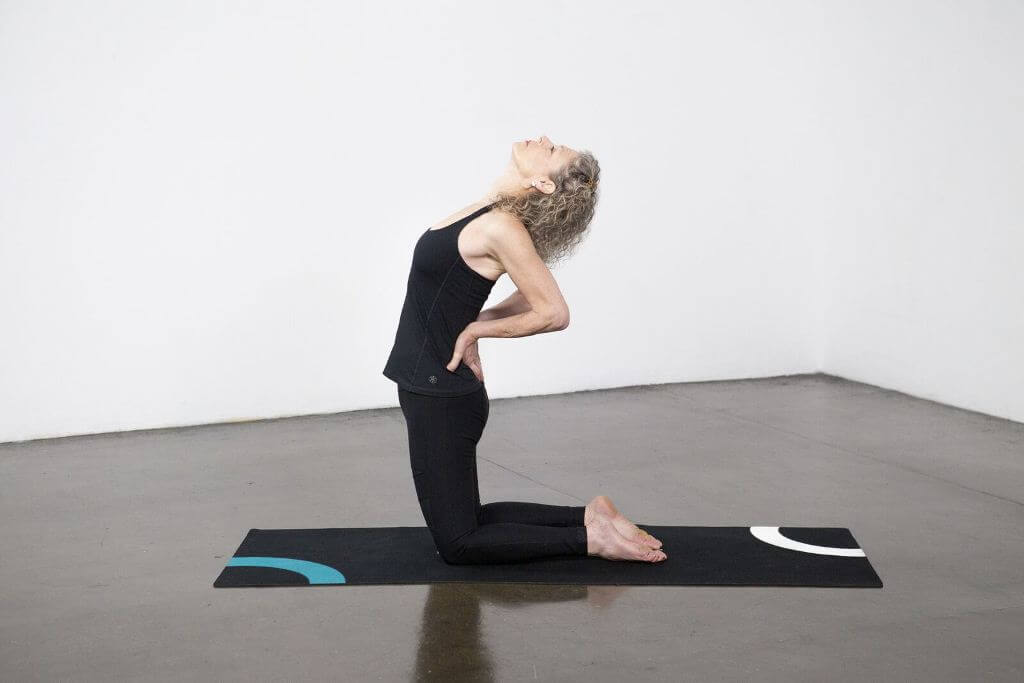 3.) Breathe. Begin to look backwards with your head for a slight back bend. You can stop the pose here if you are comfortable.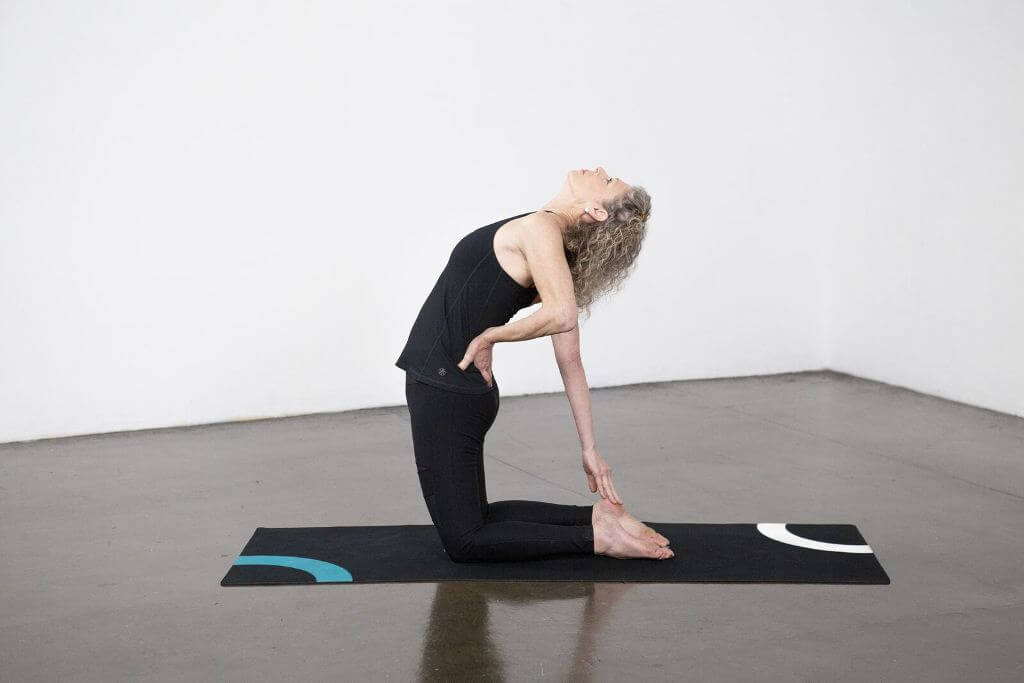 4.) If you want to further deepen the stretch, allow your head and neck to guide the rest of your body back for an intense back bend.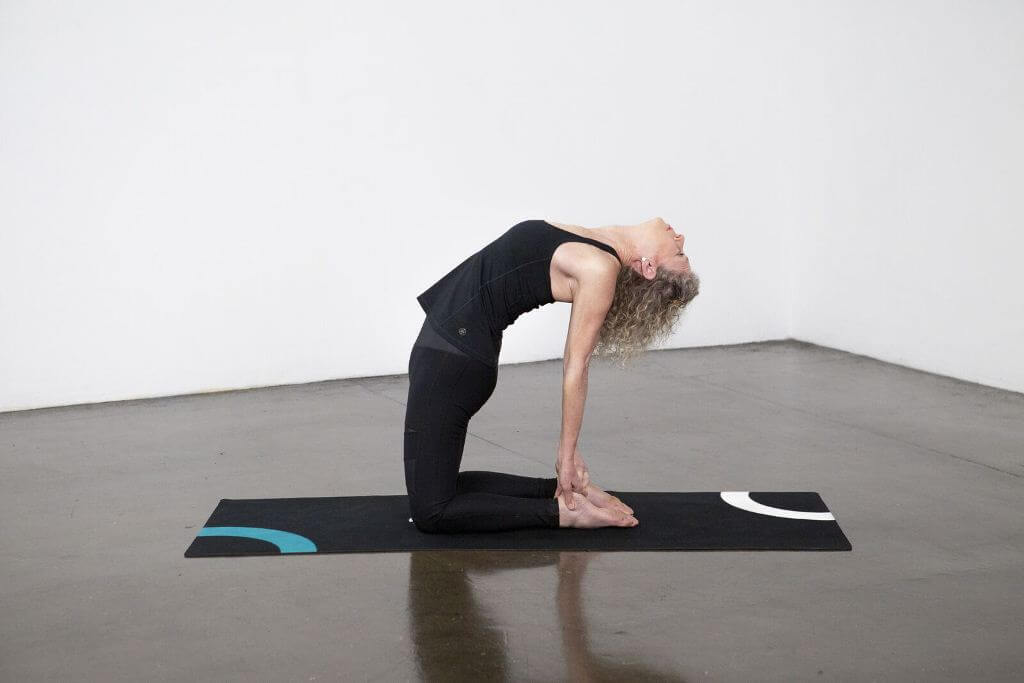 5.) Breathe. Slowly reach for your heels with your hands one at a time.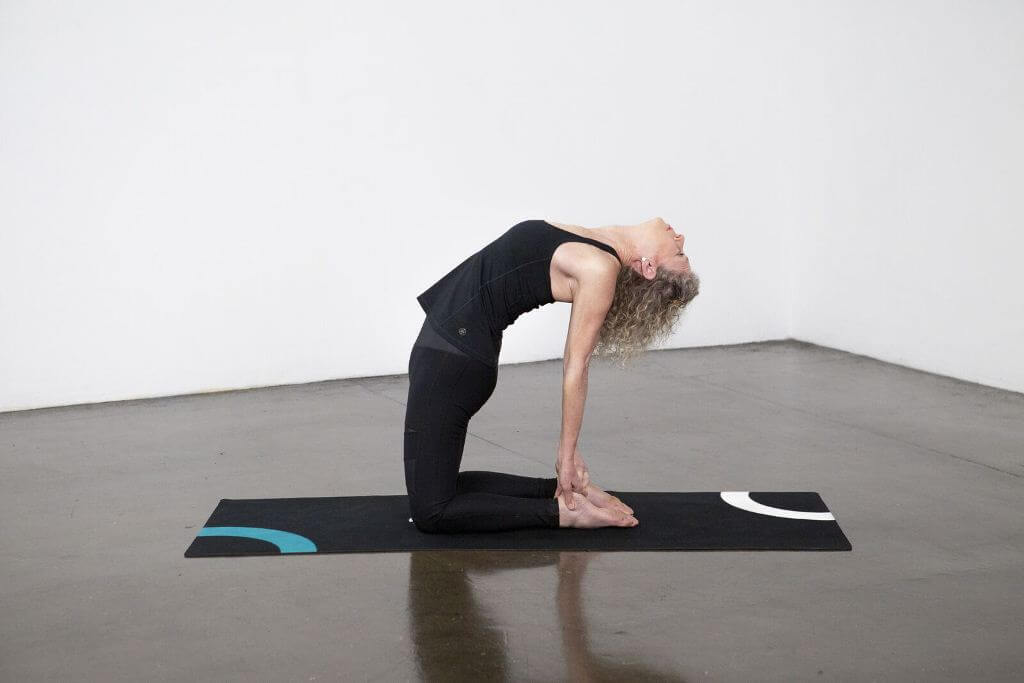 6.) Hold this position for up to 30 seconds. To safely exit the pose, support your lower back with your hands and slowly roll back up.
HEALTH BENEFITS OF CAMEL POSE
CAMEL POSE FOR ATHLETES
Camel Pose is a great backbend pose that still has a fair amount of support. It's good for stretching out muscles which might otherwise be missed by other traditional poses.
CAMEL POSE FOR BACK STRENGTH
Camel Pose requires back strength. Over time, moving into and out of the position builds greater strength in the core and back area.
CAMEL POSE FOR CONFIDENCE
Camel Pose can feel quite challenging at first for many. There is a real sense of satisfaction as you move through the stages and can comfortably lower down into Camel Pose fully.
Contraindications & Cautions
Migraine / headache
Lower back or neck injury
High blood pressure or low blood pressure
Modifications & Deepening the Pose
MODIFYING CAMEL POSE FOR NECK ISSUES
If you have issues with your neck, arrange yourself so your feet are against a wall. That way when you bend back into the pose, you can rest your head against that wall so your head is supported by the wall and not your neck.
MODIFYING CAMEL POSE FOR LEG STRENGTH
Normally Camel Pose is completed with the knees and feet hip-width apart. The closer you draw those in against each other, the more challenging the pose gets. This builds both the strength and balance.
MODIFYING CAMEL POSE FOR BALANCE ISSUES
If you're having trouble balancing in Camel Pose, start simply by getting to the step where you are on your knees with your hands on your buttocks. Hold there, getting the sense of how to balance with your arms behind you. Wait until you're comfortable with this hold before you move forward.
MODIFYING CAMEL POSE WITH TIGHT MUSCLES
If you're able to balance with your hands on your buttocks, but are having trouble reaching your hands all the way down to your heels, set up a yoga block alongside each foot. Instead of going all the way down to your feet, go just to that block. Set the blocks as high as you need them at first. Over time, work your way down until you reach the foot level. Always listen to your body and do what you are currently comfortable with.
MODIFYING CAMEL POSE FOR ARM MUSCLES
If you'd like a deeper challenge with Camel Pose, when you lean back, aim for the opposite feet. Put your left hand on the right heel and your right hand on the left heel. This provides an even greater opening sensation for the chest and shoulders.
MODIFYING CAMEL POSE FOR  KNEE ISSUES
If your knees become sore moving in and out of Camel Pose, put a blanket beneath them. That will soften the impact of your weight pressing down on them.