Baddha Konasana (BAD-ha ko-NAS-anna)
BENEFITS OF BOUND ANGLE POSE
Eases menstrual pain
Builds inner thigh and groin flexibility
Lowers blood pressure
Reduces anxiety
SUMMARY OF BOUND ANGLE POSE
Bound Angle Pose, or Baddha Konasana, is a seated asana which nurtures relaxation and serenity. It stretches the inner thighs, hips and legs. There is no twisting or turning, balancing or struggling in this pose, it is about quiet peace and contemplation. This pose is also known as Cobbler's Pose as shoemakers in India would sit this way while working.
BOUND ANGLE POSE TUTORIAL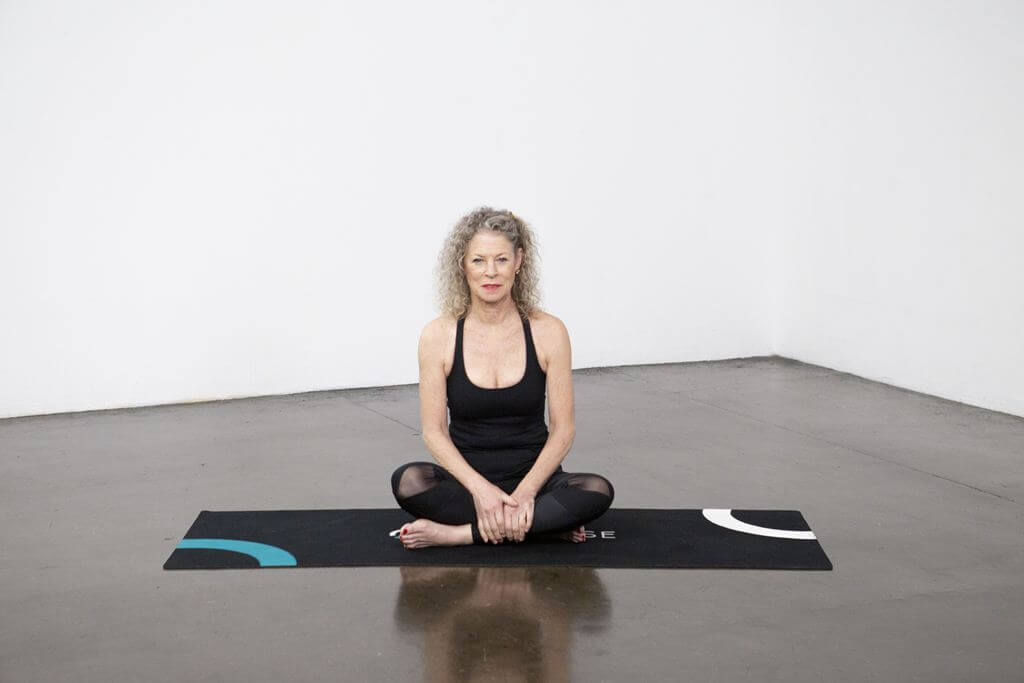 1.) Sit with your legs straight in front of you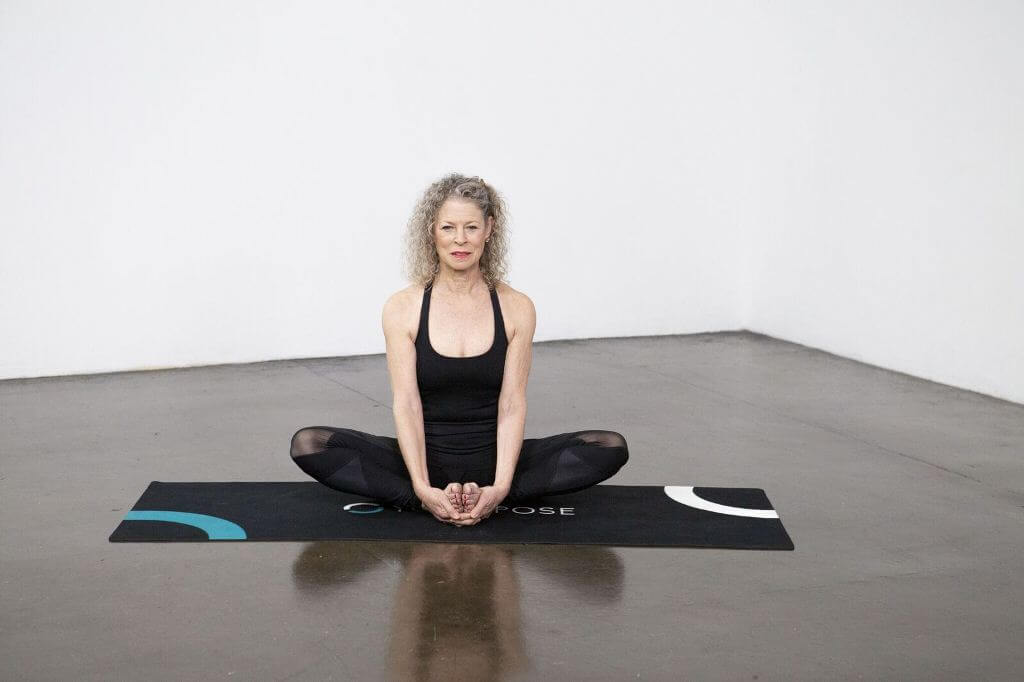 2.) Exhale. Bring your feet in toward your groin. Gently put your hands on the ankles to help with the positioning. Let your knees gently fall to each side.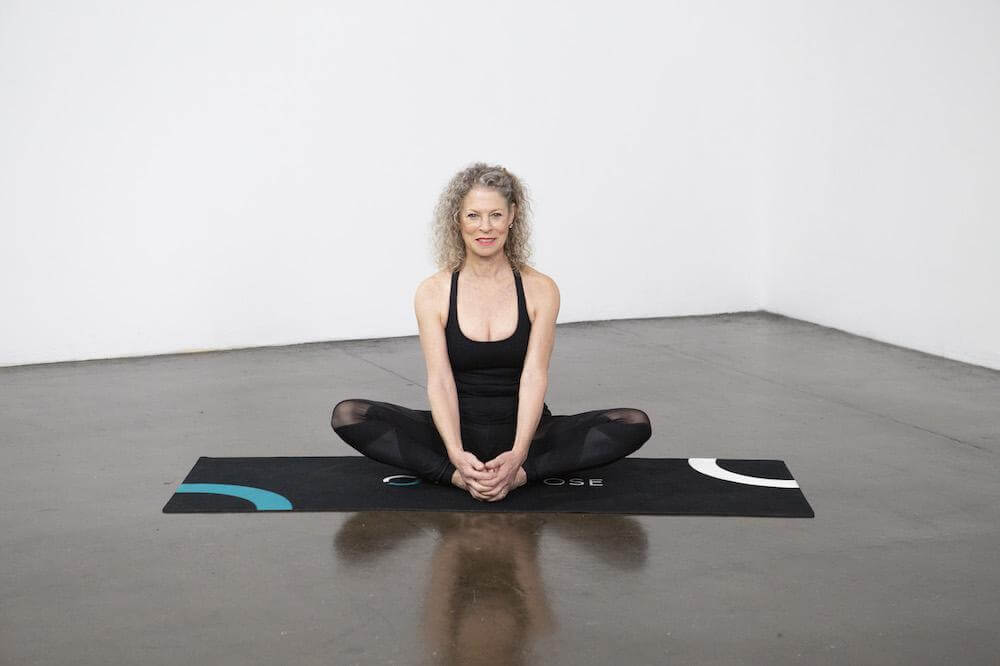 3.) Press the soles of your two feet together. Concentrate on the heels touching.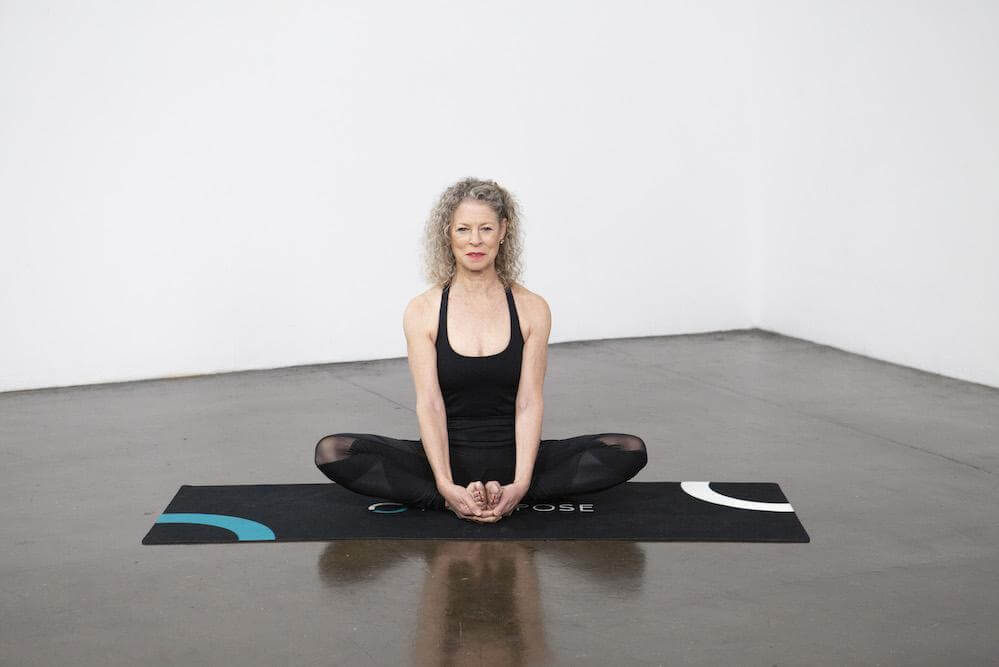 4.) Gently bring your feet in toward your groin, keeping your feet on the floor. Your spine should be straight.
HEALTH BENEFITS OF BOUND ANGLE POSE
BOUND ANGLE POSE FOR MENSTRUAL DISCOMFORT
Bound Angle Pose is a wonderful pose for easing cramps and pains associated with menstruation. It is good in general for relieving any tension in your groin and hip area.
BOUND ANGLE POSE FOR LEG FLEXIBILITY
Bound Angle Pose helps anyone who needs better leg flexibility. This could help gymnasts and dancers, as well as soccer players and runners. It can also help anybody who is having challenges walking or climbing stairs. Practice this pose daily to increase leg flexibility.
BOUND ANGLE POSE FOR STRESS RELIEF
Bound Angle Pose is a calming, relaxing pose. It simply involves sitting still, making it perfect for meditation and stress relief.
Contraindications & Cautions
Groin injuries
Knee injuries
Modifications & Deepening the Pose
MODIFYING BOUND ANGLE POSE FOR HIP ISSUES
If you are tilting forward during this pose, try placing a blanket beneath your buttocks. This will help regain your balance and keep a straight spine. If you're still having problems, even on a thick blanket, consider practicing with your back against a wall.
MODIFYING BOUND ANGLE POSE FOR KNEE / GROIN ISSUES
If you have challenges with your knees or groin area, use extra blankets beneath each knee for support. This way you can get the benefit of the stretch without the weight of your legs or knees causing any harm.
MODIFYING BOUND ANGLE POSE FOR LEG STRENGTH
When thinking about your knees, imagine you have two friends, one on each side of you. Imagine they are gently pressing on your knee toward your hips. Now gently press your legs out toward the ground, against that pressure. That is the direction of the stretch you want to aim for. When holding this pose, you will be stretching from your hips and hip flexors, parts of your body that are often tense from long periods of sitting at a desk.
MODIFYING BOUND ANGLE POSE FOR GREATER OPENNESS
Look at your two feet where they are pressing together at the soles. Hold them gently at mid-arch and separate out the two balls of your feet, while keeping the heels together. Do this softly and avoid reaching a stress point.
MODIFYING BOUND ANGLE POSE FOR GREATER FLEXIBILITY
If you feel you are too comfortable in Bound Angle Pose, take in a deep breath, lifting yourself up. Then fold forward and down toward the floor, keeping your spine straight. See if you can gently lay your body down against your legs without adding pressure to them.