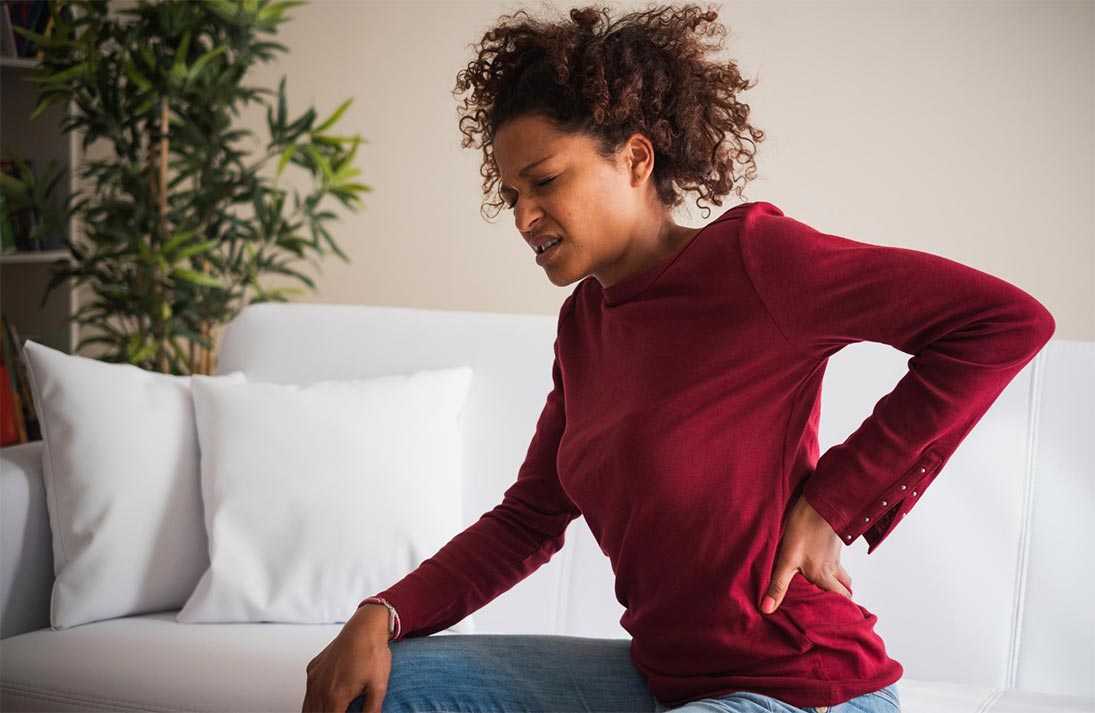 Yoga is an effective practice for relieving lower back pain, especially after sitting all day. Among its many benefits, yoga can help you with both with your physical fitness, but also with your mental wellbeing.
Lower back pain can be caused by a variety of things, and unfortunately, our modern sedentary lifestyle can lead to heightened symptoms and instances. Common causes of lower back pain include sitting at a desk for too long, overworking muscles and by tight muscles in the lumbar region. By focusing on the hip and leg muscles in addition to the back, you will be able to stretch and relieve your aching body.
Try these 10 yoga poses to help alleviate the stresses and strains on your lower back. Try just one pose and hold it for some time to enjoy the stretch, or practice all of these poses back to back.