Parivrtta Parsvakonasana (par-ee-vrit-tah parsh-vah-cone-AHS-uh-nuh)
BENEFITS OF REVOLVED SIDE ANGLE POSE
Improves digestion
Increases stamina
Strengthens legs, knees and ankles
Stretches shoulders, spine and chest
SUMMARY OF REVOLVED SIDE ANGLE POSE
Revolved Side Angle Pose is one of the primary series of Ashtanga yoga; it is a standing pose but with a twist, which makes it a variation of the Extended Side Angle Pose. This pose stretches deeply into the hips, the side of the back, the shoulders, and the entire abdominal area, which also makes it of great help to your body and health in general. It is both a challenge to balance and flexibility.
REVOLVED SIDE ANGLE POSE TUTORIAL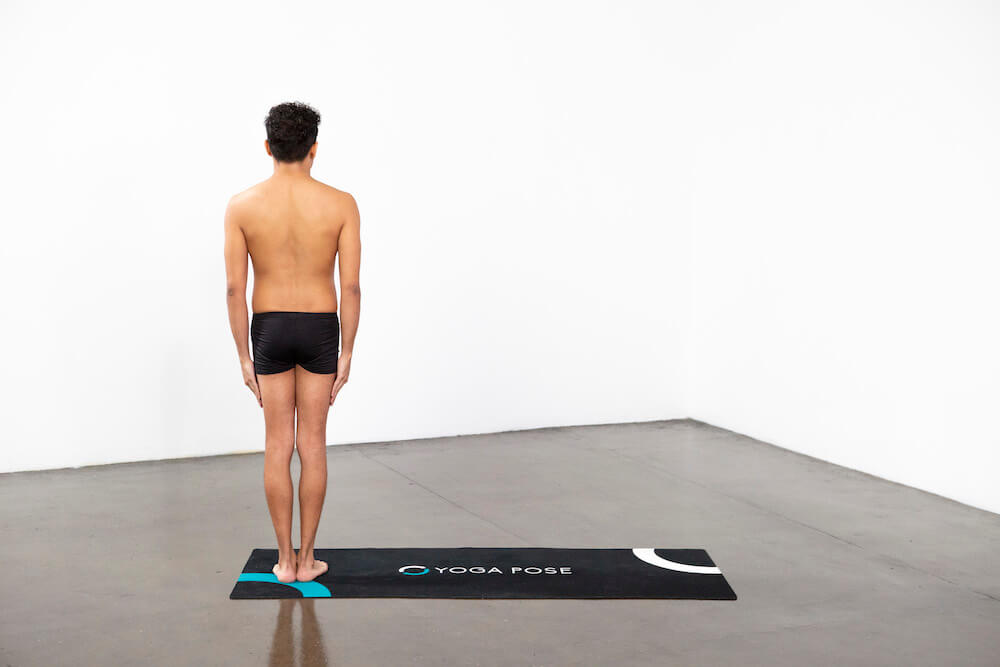 1.) Begin standing in Mountain Pose.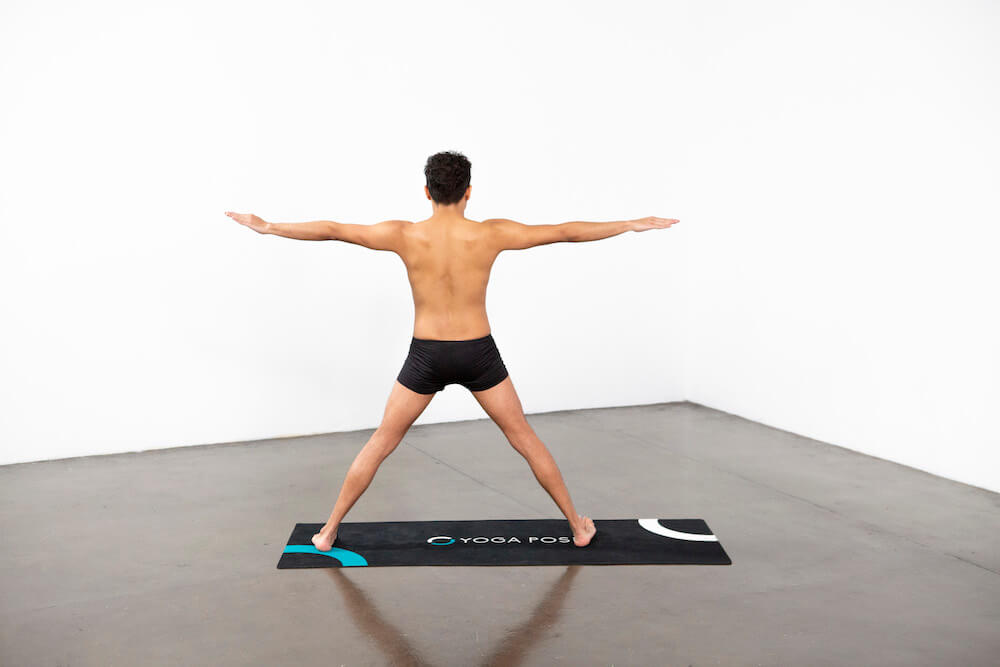 2.) In one sweeping motion, take a 3-4 foot step with your front foot, at the same time, lower your arms so they are parallel to the mat.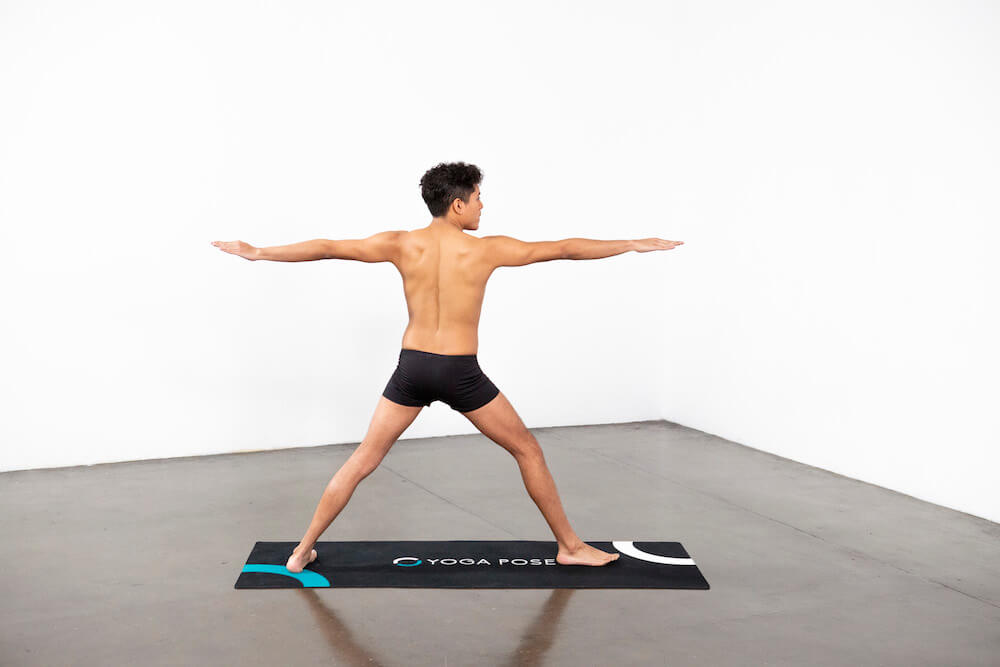 3.) Turn your back foot to a 45-degree angle, your front foot should be pointing forward.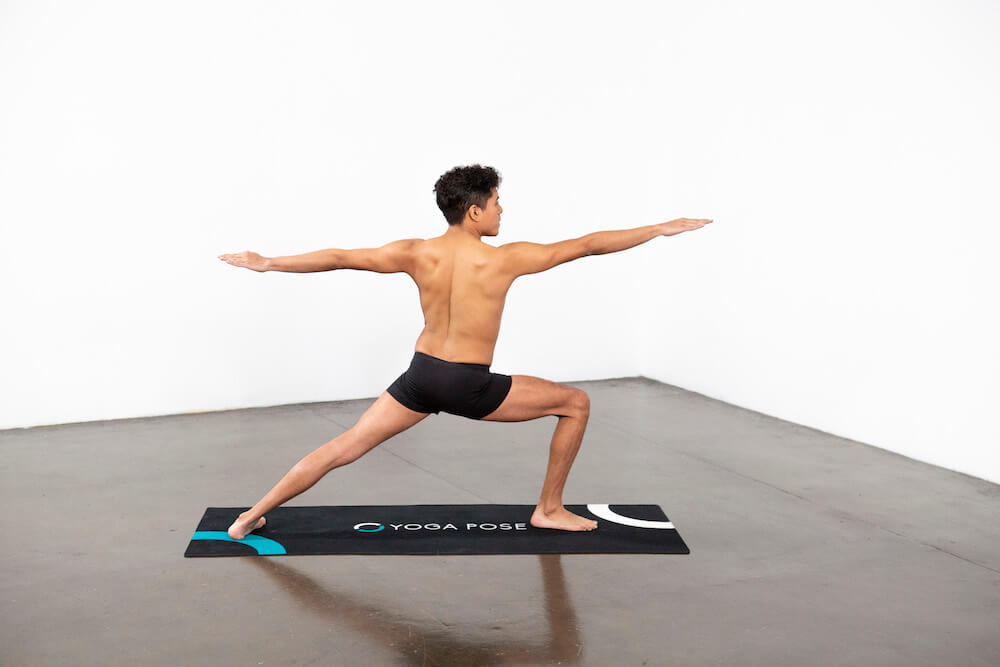 4.) Come into a high lunge.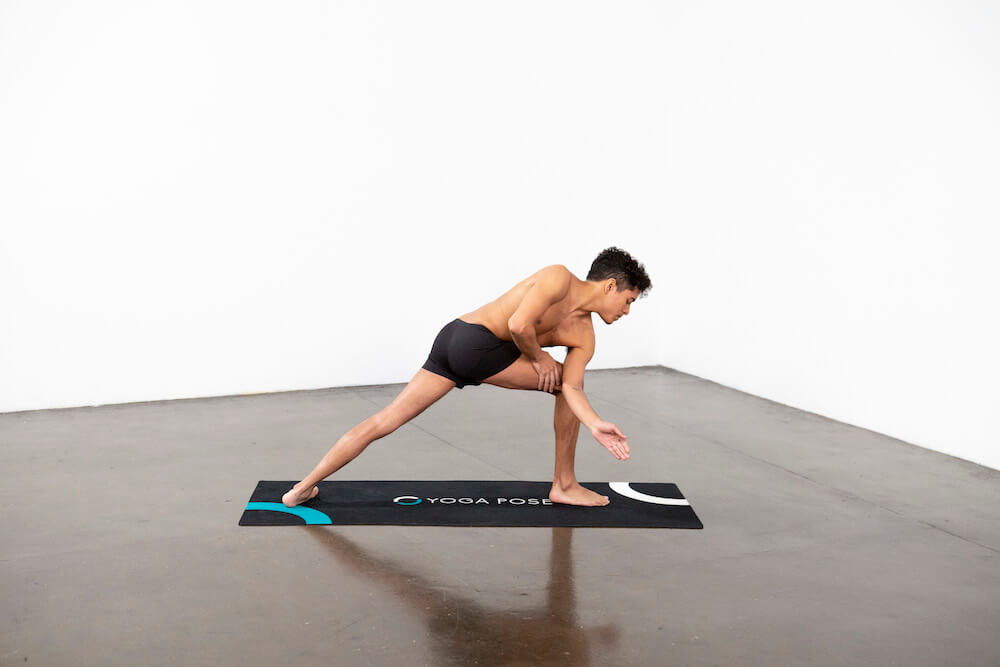 5.) Once you are comfortable, twist your body towards your leg, placing your opposite arm against the outside of your bent leg. Place your left hand, palm facing down, on the mat.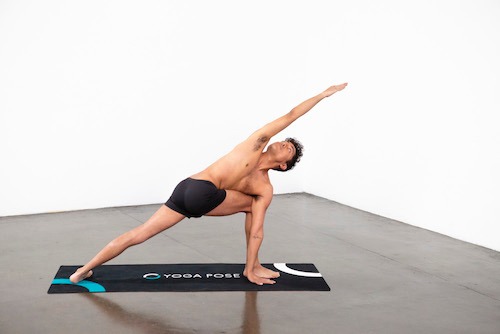 6.) Press into your left hand and bring your right arm overhead at a 45-degree angle. Turn your head to look up at your arm.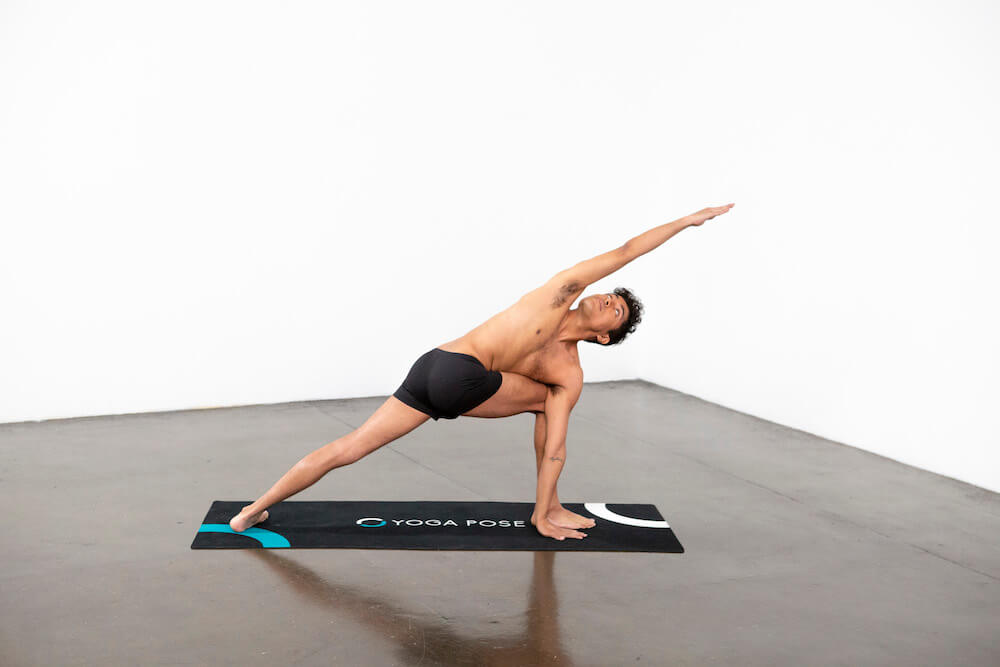 7.) Hold this position for up to a minute. To exit, simply reverse steps. Repeat on opposite side.
HEALTH BENEFITS OF REVOLVED SIDE ANGLE POSE
REVOLVED SIDE ANGLE FOR DIGESTION
Revolved Side Angle is an excellent standing twist pose that can help improve and stimulate your digestive system. You see, the twist you make will squeeze and massage your abdominal organs, thereby relieving constipation.
REVOLVED SIDE ANGLE FOR STAMINA
This is a powerful and complex pose; it takes some time to master it. But once you get the hang of it, you'll start to notice the changes in your body.
REVOLVED SIDE ANGLE FOR STRENGTH
Over time, the twist you make in this position will help your legs, knees, ankles, chest, shoulders and even your neck and face to get a deep extension. This extension will help burn the excess fat and ultimately, strengthen your body and give it a toned fit look.
Contraindications & Cautions
High or low blood pressure
Migraines
Neck and hip injuries
Pregnancy