ONE-LEGGED HANDSTAND POSE
Eka Pada Adho Mukha Vrksasana
BENEFITS OF ONE-LEGGED HANDSTAND POSE
Increases strength of upper body
Improves balance
Stretches the hip muscles
Creates awareness of body muscles
SUMMARY OF ONE-LEGGED HANDSTAND POSE
One-Legged Handstand, or Eka Pada Adho Mukha Vrksasana, is usually performed at a wall to make it easier for students who do not have the strength, balance, and flexibility to practice this pose without props yet. This pose is preferably performed in the presence of a spotter to avoid injuries. It will significantly increase the strength of your upper body, improve your balance, and stretches the hip muscles. Some yoga gurus consider this pose to be advanced; however, you could easily perform it with the aid of a wall and a spotter.
ONE-LEGGED HANDSTAND POSE TUTORIAL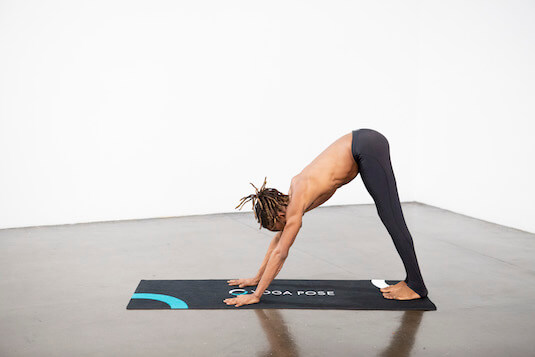 1.) Begin in Downward Facing Dog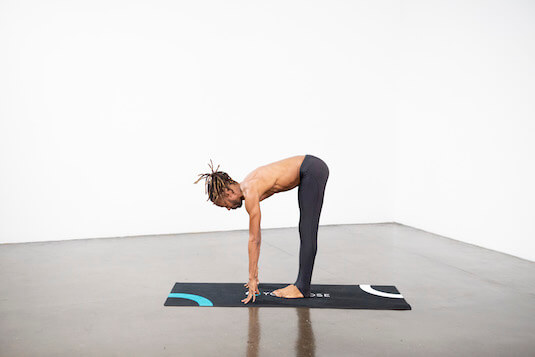 2.) Hop your feet forward so they are near your hands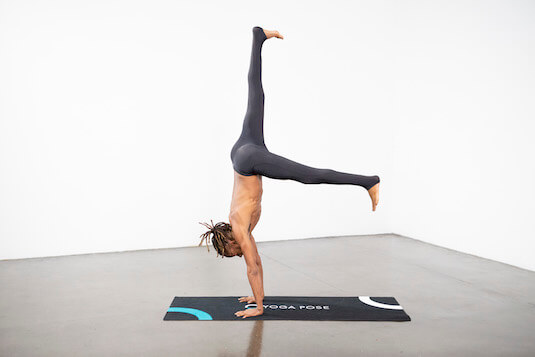 3.) Press into your palms and gently kick your legs up, raising one leg to the sky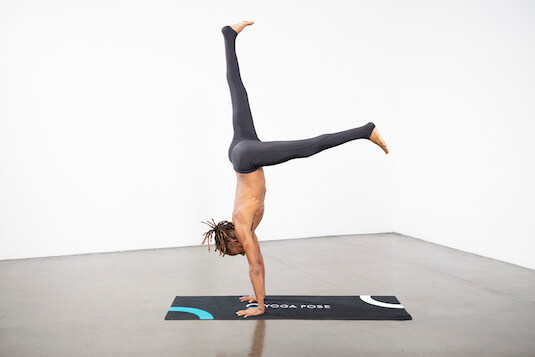 4.) Lower one leg at a time at a 90-degree angle to stretch through the hips. Keep your hips square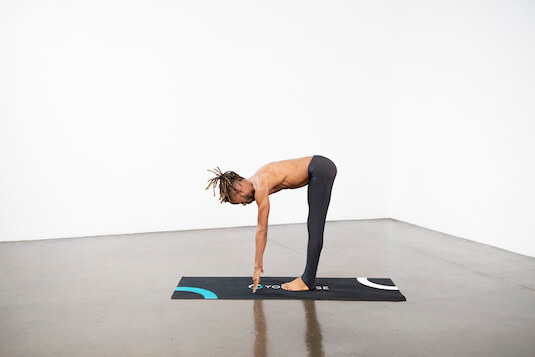 5.) To release the pose, simply lower your feet back to the mat
ONE-LEGGED HANDSTAND POSE
ONE-LEGGED HANDSTAND POSE FOR STRENGTH
By placing all your weight on your upper body, the muscles of the chest, shoulder, and arms will all be recruited to keep you in position. This active contraction is incredibly beneficial to strengthen the muscle fibers and increase endurance.
ONE-LEGGED HANDSTAND POSE FOR BALANCE
One-legged handstand is one of the challenging yoga poses to perform, especially when you are a beginner. It requires a lot of balance and awareness of your muscles and body. Practicing this pose regularly will help you improve your balance.
ONE-LEGGED HANDSTAND POSE FOR STRETCHING THE MUSCLES
While you stand on your hands, you will alternately contract and relax the hip muscles. This will help stretch those muscles, which may prevent potential future injuries.
Contraindications & Cautions
Back, neck, or shoulder injuries
Blood hypertension
Low blood pressure
Glaucoma
Modifications & Deepening the Pose
ONE-LEGGED HANDSTAND USING A WALL
One-Legged Handstand could be a difficult challenge for beginners; therefore, you could use the wall to help yourself find balance. To do a One-Legged Handstand on a wall, do the pose while you're facing a wall. Remember to keep a distance from the wall depending on how long your leg is.One leg should lean on the wall while the other is pointed in the opposite direction. Hold this position for five breaths then propel yourself from the wall using your foot to get back to the initial position.
DEEPENING THE POSE
If you don't find One-Legged Handstand challenging anymore, you could try changing the position of your hands. For example, you could narrow your hands less than shoulder-width, which may help you find a new balancing challenge.