Marichyasana (ma-ri-chi-sana)
BENEFITS OF MARICHI'S POSE
Stretches and strengthens the shoulders
Opens the hips
Stretches the leg muscles
Strengthens the back
Increases focus and awareness
Has calming properties
SUMMARY OF MARICHI'S POSE
Marichi's Pose, or Marichyasana, is indeed a gracious and elegant pose providing lots of physical as well as mental benefits. First off, it stretches multiple parts of the body, including the legs, the back, the shoulders and the arms. Naturally, to hold this pose, one needs to sharpen their senses and their focus which nurtures awareness and improves concentration. Simultaneously, such an attention shift also has a calming effect on the nervous system.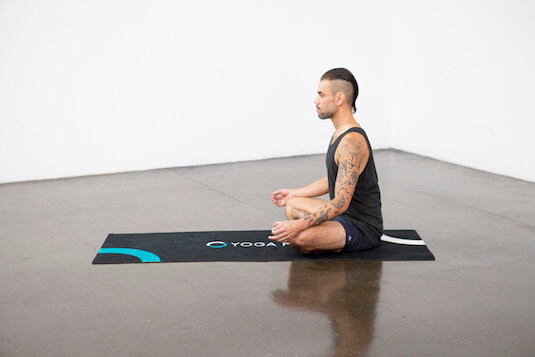 1.) Begin in a cross-legged position on your mat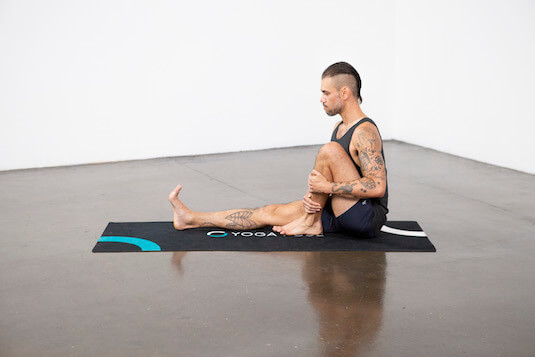 2.) Straighten your right leg, and bend your left leg in to your chest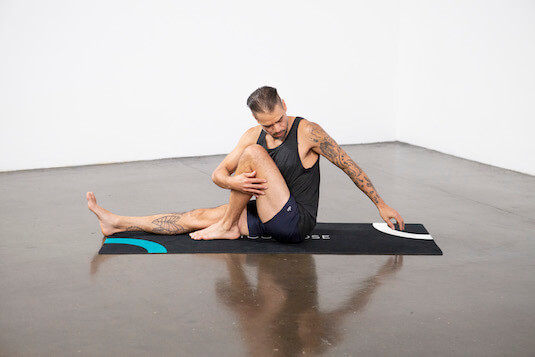 3.) Holding on to your left leg with your right arm, twist your upper body and place your left arm behind you for support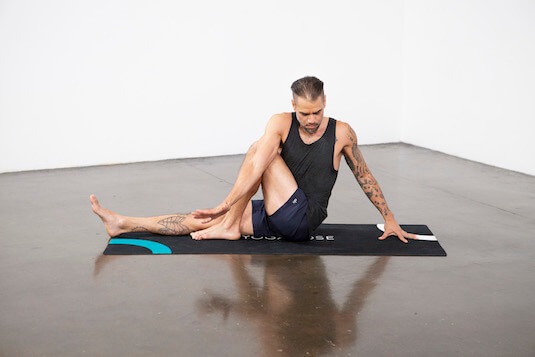 4.) Keep your spine erect as you deepen the twist, tucking your left knee behind your right arm. Bend your right arm and hold your palm forward, pressing the knee away with the back of your arm. Push into your mat with your left arm to deepen the twist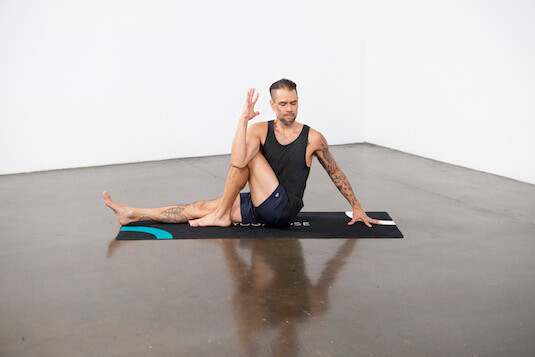 5.) Look over your left shoulder and continue to press your knee in to your body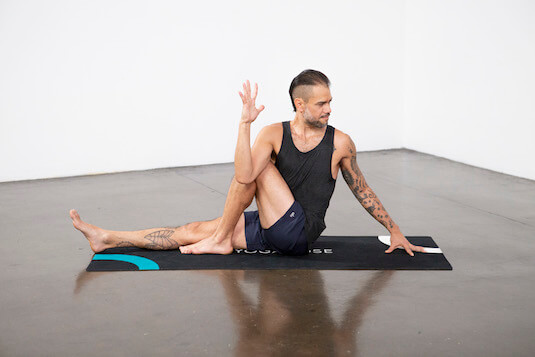 6.) Hold this position for up to a minute. Slowly release by reversing the steps and then repeat on the opposite side
HEALTH BENEFITS OF MARICHI'S POSE
MARICHI'S POSE FOR STRETCHING AND STRENGTHENING OF THE SHOULDERS
Marichi's Pose opens the shoulders, stretching and strengthening their muscles.
MARICHI'S POSE FOR STRETCHING THE LEG MUSCLES
Marichi's Pose stretches multiple leg muscles including the quadriceps and the hamstrings.
MARICHI'S POSE FOR OPENING THE HIPS
Marichi's Pose provides one with a great hip opening.
MARICHI'S POSE FOR STRENGTHENING THE BACK
To balance the Marichi's Pose, the stabilizing muscles of the back need to be engaged. This way, the spine gets supported in its natural, healthy position and pain in the back is effectively prevented.
MARICHI'S POSE FOR  FOCUS AND AWARENESS
Marichi's Pose is not the easiest pose, demanding lots of focus and determination to pull it off. Such concentration increases our awareness of ourselves as well as of our surroundings which makes us adapt better to the everyday life situations. It also helps us to be more in control of what we pay our attention to.
MARICHI'S POSE FOR DE-STRESSING
Marichi's Pose possesses significant calming and soothing properties for the mind and the soul. After doing it, one is destressed and properly relaxed, ready to take on any task on the way.
Contraindications & Cautions
Neck/back/shoulders/arm/leg injuries
Poorly controlled blood pressure problems
Severe migraines
Modifications & Deepening the Pose
MARICHI'S POSE VARIATION WITH AN ERECT SPINE
Starting from the standard Marichi's Pose, lift your torso up back to the straight, erect position. On an inhale, reach the arms as far backwards while lengthening the spine simultaneously to deepen the stretch and opening of the shoulders and the chest. Such a variation provides a better opening.