Strengthens wrists
Improves balance
Increases core strength
Strengthens back 
Crow Pose, known as Kakasana, and Crane Pose, known as Bakasana, are both versions of the same balancing position. Crow Pose is the easier of the two poses, where you balance closer to your hands. Crane Pose is a more extended version. It's good to practice and get the hang of Crow Pose first and then to move on to the trickier Crane Pose. For both of these poses, it's important to practice balance first and to build core strength with poses like Plank Pose and Boat Pose.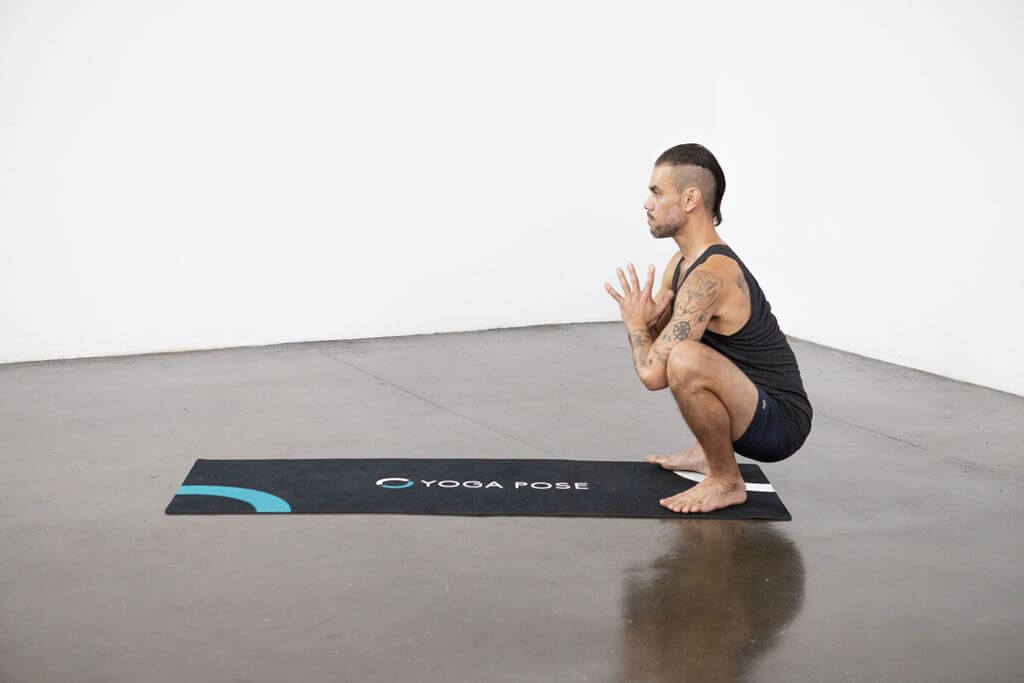 1.) Start in a deep squat position with your heels on the floor and your hands at heart center. Your elbows should be inside, pushing your knees out.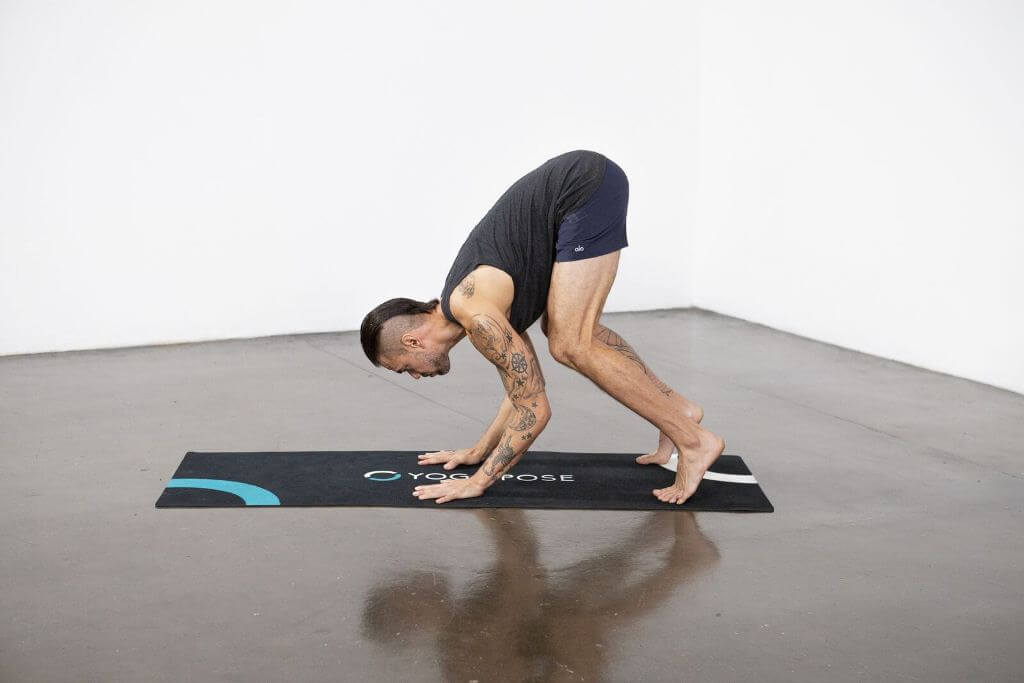 2.) Place your hands on the floor in front of you and extend your legs so your hips are in the air and your heels are flat on the ground.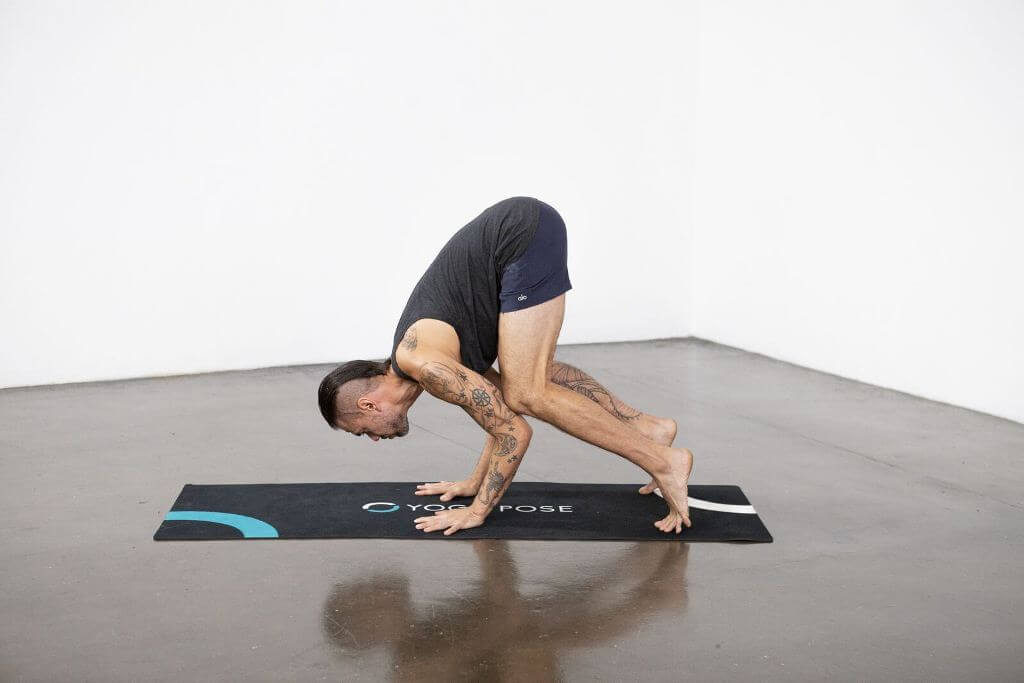 3.) Bend your arms and legs and begin to push your knees in to the back of your arms as you shift weight forward.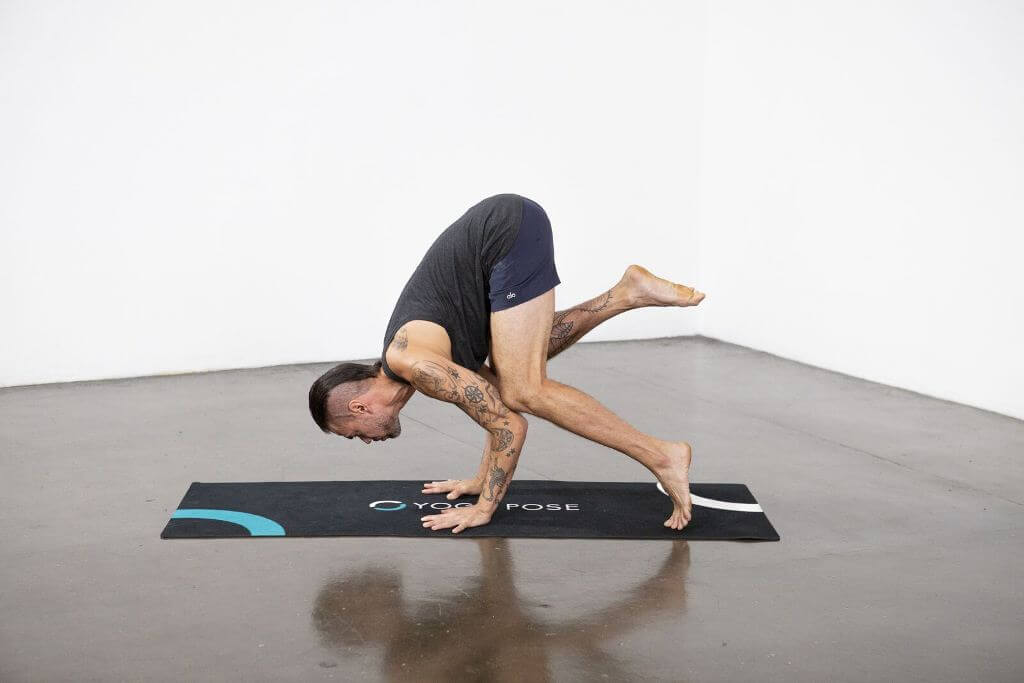 4.) Lift each foot off the ground, one at a time, until you are leaning entirely on your arms.Your balance should shift forward.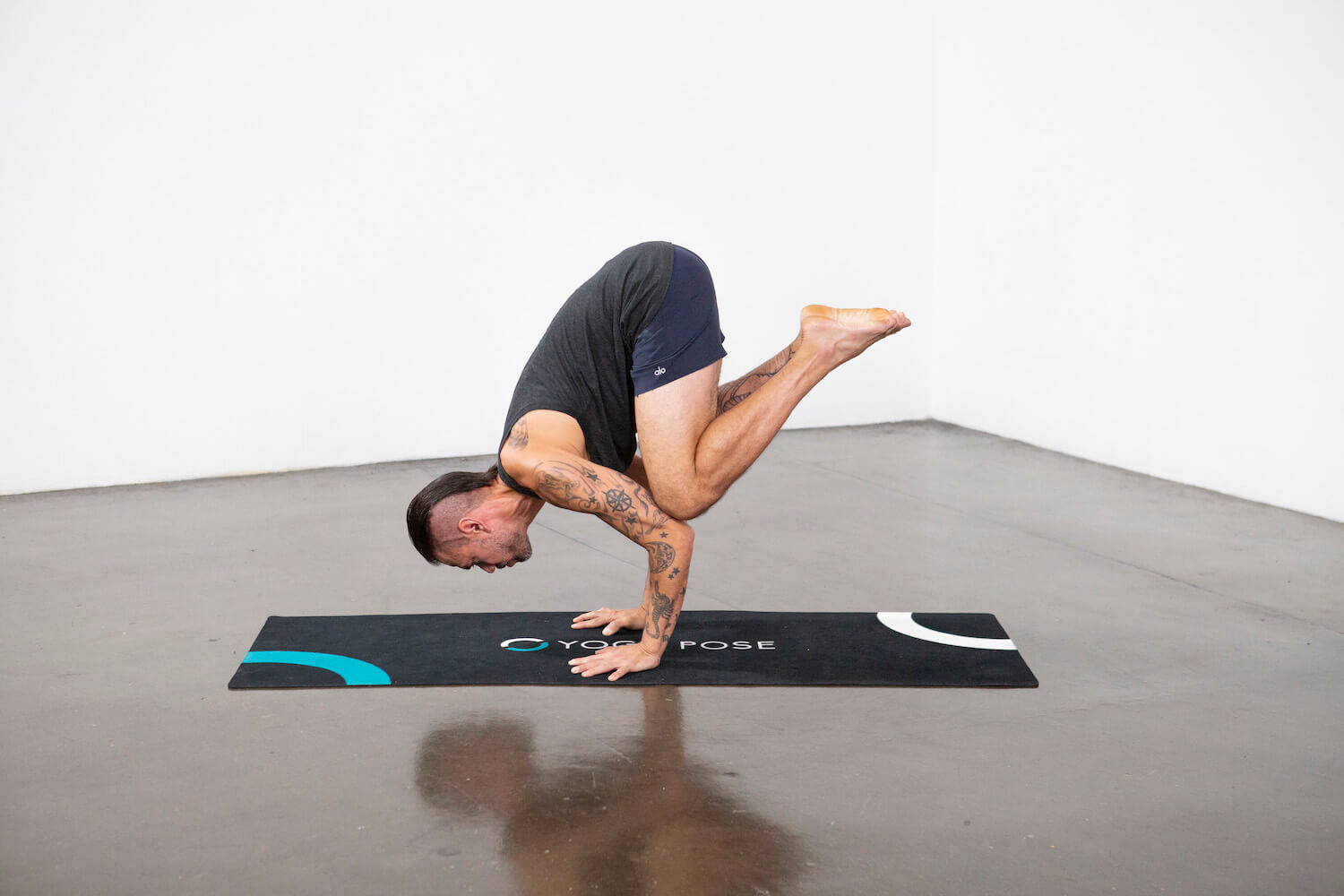 5.) Hold this position for up to 30 seconds.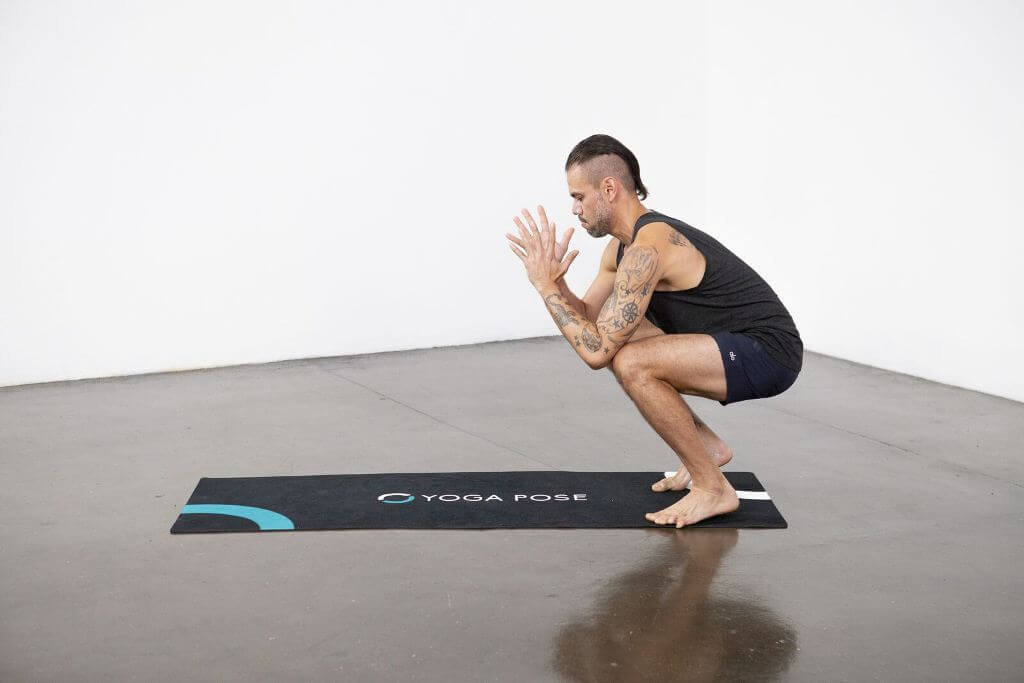 6.) To release, ease back on to your feet and return to beginning posture.
HEALTH BENEFITS OF CROW POSE
CROW POSE FOR ATHLETES
Crow Pose is great for building arm strength and balance. Both attributes are critically important for most sports. Build arm strength more by holding this pose for longer periods of time.
CROW POSE FOR BALANCE
Crow Pose is most famous as a balance pose. Everything needs to be just right in order to hold this pose, and even then, it requires huge amounts of focus and concentration. Practice this pose to increase arm balance and focus.
CROW POSE FOR WRISTS
Strengthen your wrists with Crow Pose. All of your weight is forward in this posture, strengthening your wrists and forearms. After completing this pose, shake your wrists out or rotate them to relieve some of the pressure.
Contraindications & Cautions
Carpal Tunnel Syndrome or wrist injury
Shoulder injury
Pregnancy
Modifications & Deepening the Pose
MODIFYING CROW POSE FOR BALANCE ISSUES
Balancing on your hands like this requires plenty of practice and concentration. Expect that you will need to try alterations before building up entirely to Crow. When you're first practicing, it's wise to have a friend nearby to help. If you don't have access to someone, do your best to set up an open space surrounded by blankets so when you tumble over it's a soft landing. You might think it's better to have something nearby to grab onto, but there's no guarantee when you're tumbling over that you'll be able to reliably grab at something. It's generally better to just surround yourself with soft blankets.
MODIFYING CROW POSE FOR TIPPING BACK
To help you get the hang of the balance for Crow Pose, try putting a block behind you and letting your feet rest on that. That way you can be in the right orientation without having both feet wholly free and swaying. You can then cut that down to just one block. It's also fine to practice with one foot up and the other foot down. It still gives you a sense of how the balance works without wholly getting loose from the floor.
MODIFYING CROW POSE FOR SAFER WRISTS
Make sure you keep your elbows and arms beneath you so they create a solid foundation. Don't let them splay out or wriggle in. If you're still having challenges with this part of the Crow Pose, focus just on your elbow and arm position for a while, without lifting your feet up off the ground. It's worth it to take Crow Pose slowly and steadily. The time you invest into building up that arm strength and balance will pay off well as you get deeper into these advanced poses.