Setu Bandha Sarvangasana (SAY-tu BAHN-duh sar-vahn-GAHS-anna)
Stretches the spine, chest, and neck
Improves digestion
Reduces backache
Lowers stress and anxiety
Helps symptoms of asthma
Useful for those with high blood pressure
Bridge Pose, or Setu Bandha Sarvangasana, is a standard part of many yoga routines. It's one of those poses which is strengthening but relaxing, invigorating but serene. Your body forms the bridge here, creating an arch. You can add different variations including one leg up and clasping your hands beneath your body to make this pose more challenging.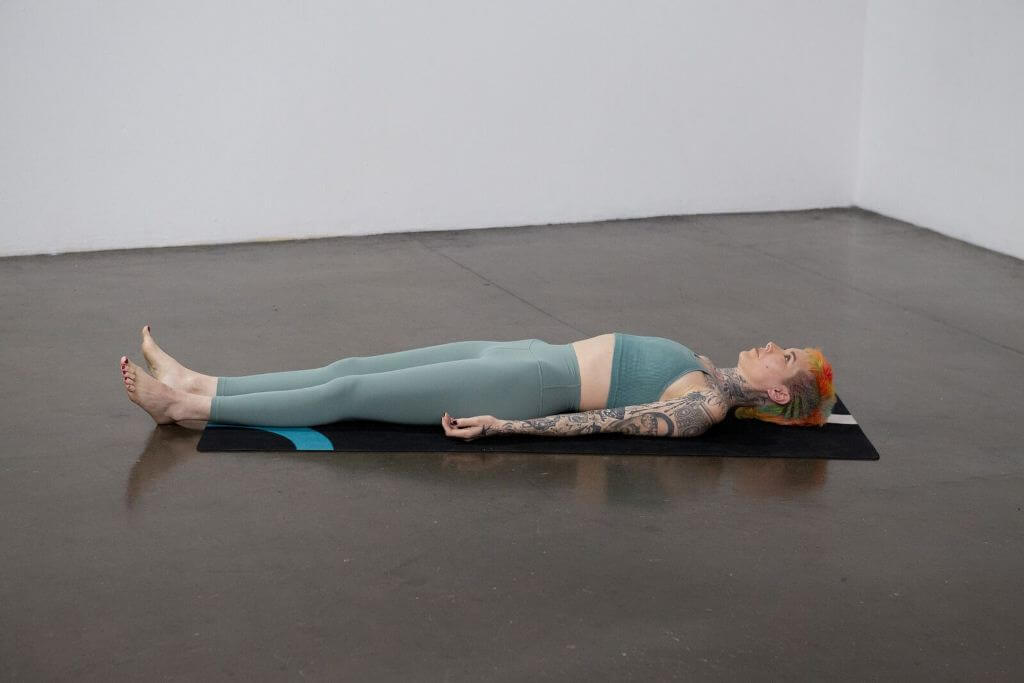 1.) Lie down on your back on a mat with your arms by your sides. Face your palms down toward the mat.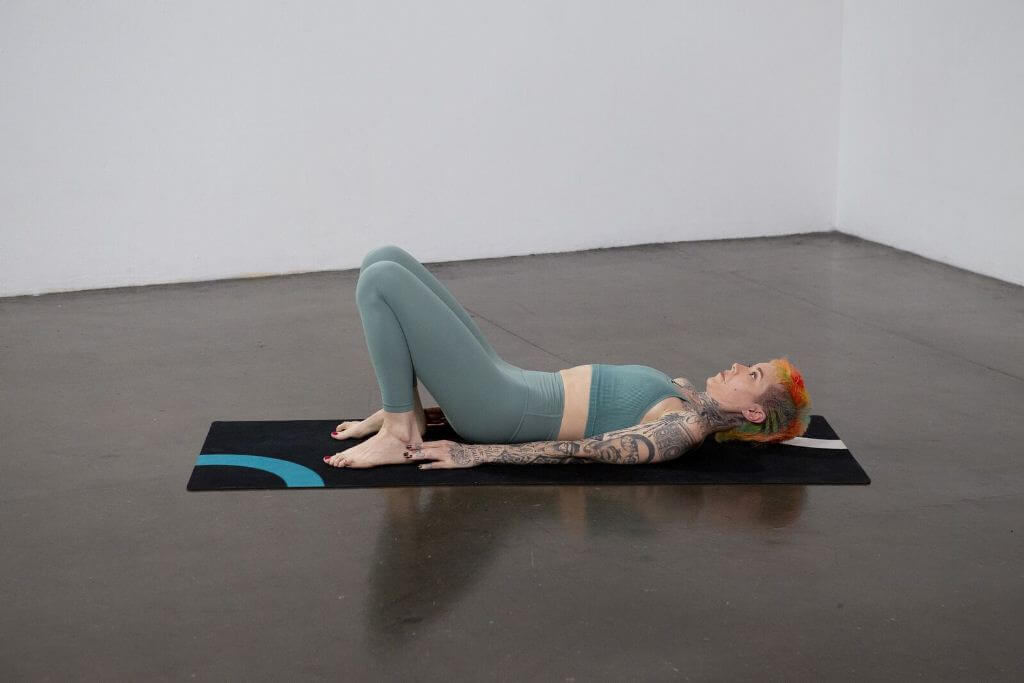 2.) Bring your feet up to rest by your buttocks with your knees bent. Have the soles of your feet against the mat. Your feet should be parallel and hip-width apart.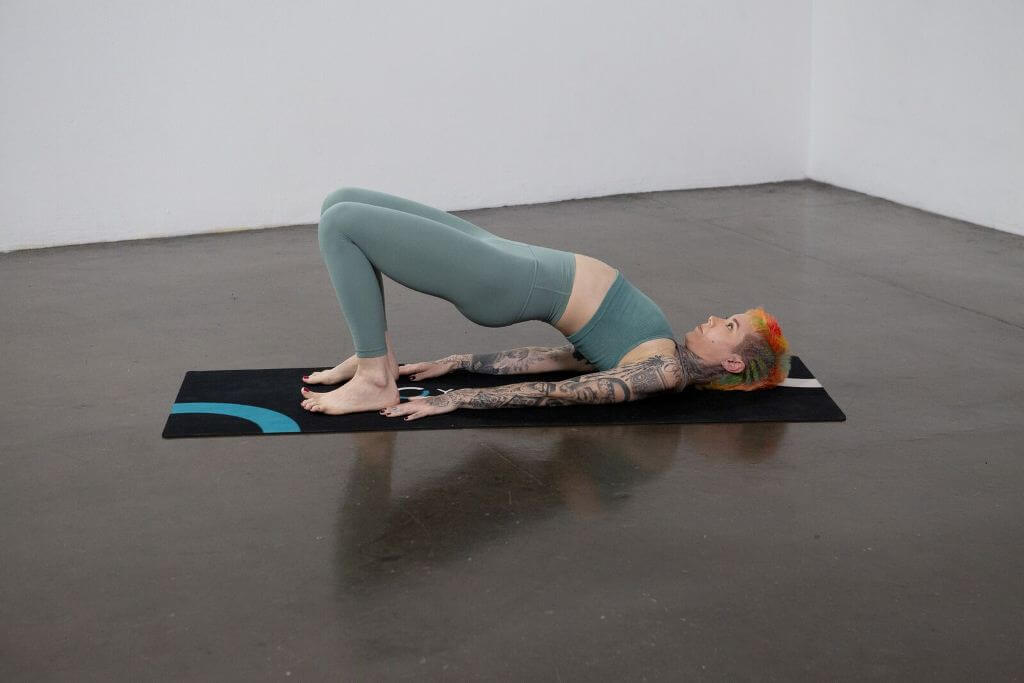 3.) Exhale. Press your feet and arms into the mat as you lift your hips up. Your aim is for your calves to become perpendicular to the floor. Your back and upper legs should be straight and your weight should be on your shoulders, not on your neck or head.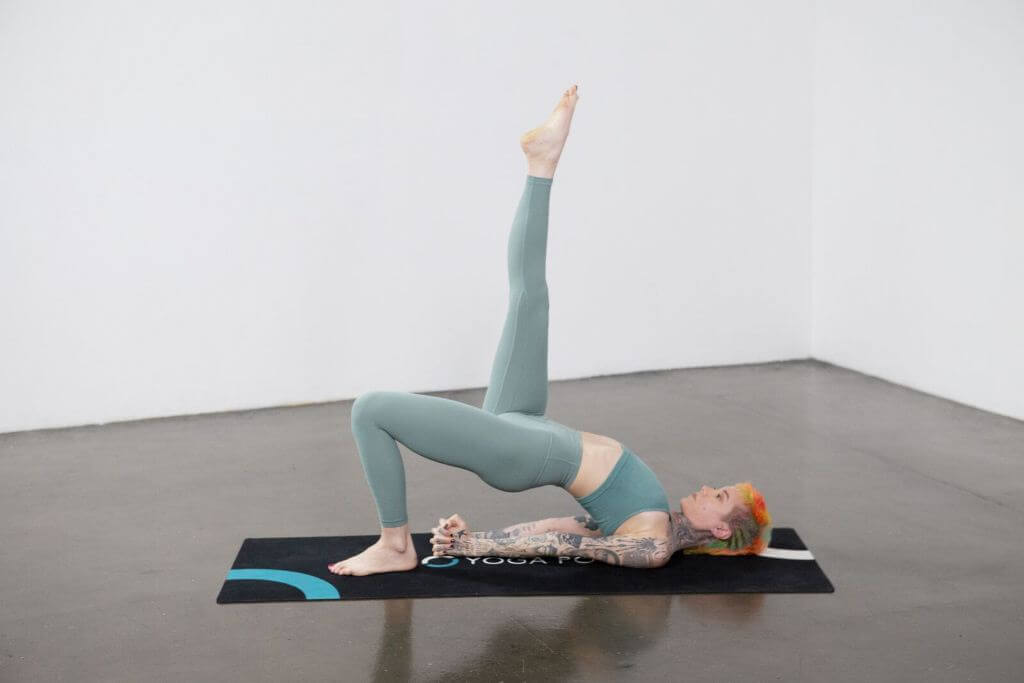 4.) Breathe smoothly in this pose for up to a minute. To exit the position, simply rise and lower your arms simultaneously.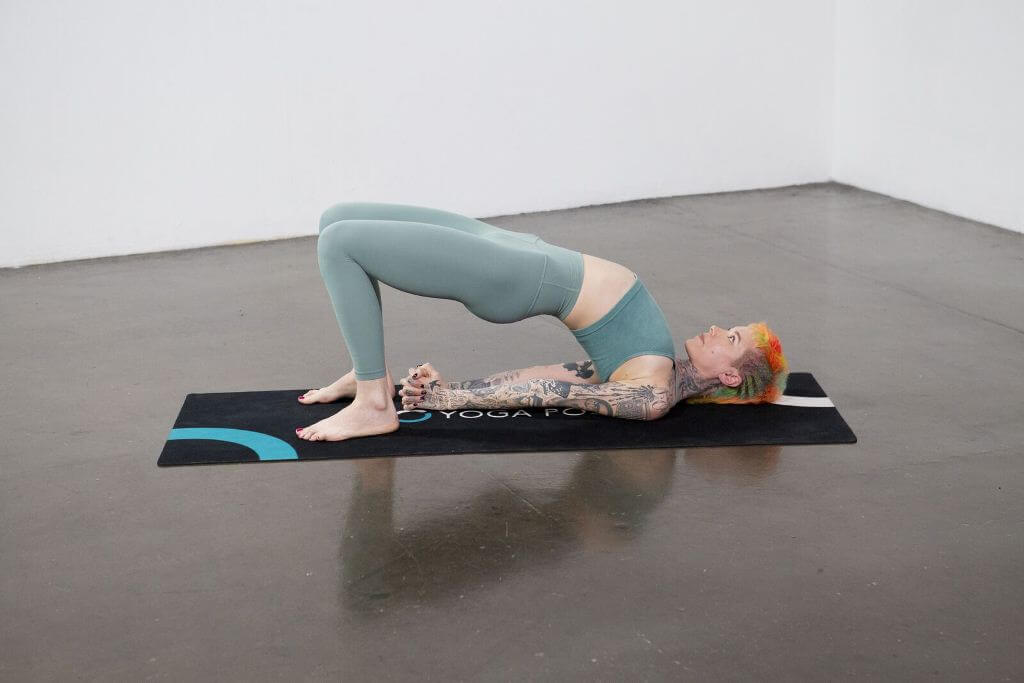 5.) Breathe smoothly in this pose for up to a minute. To exit the position, simply rise and lower your arms simultaneously.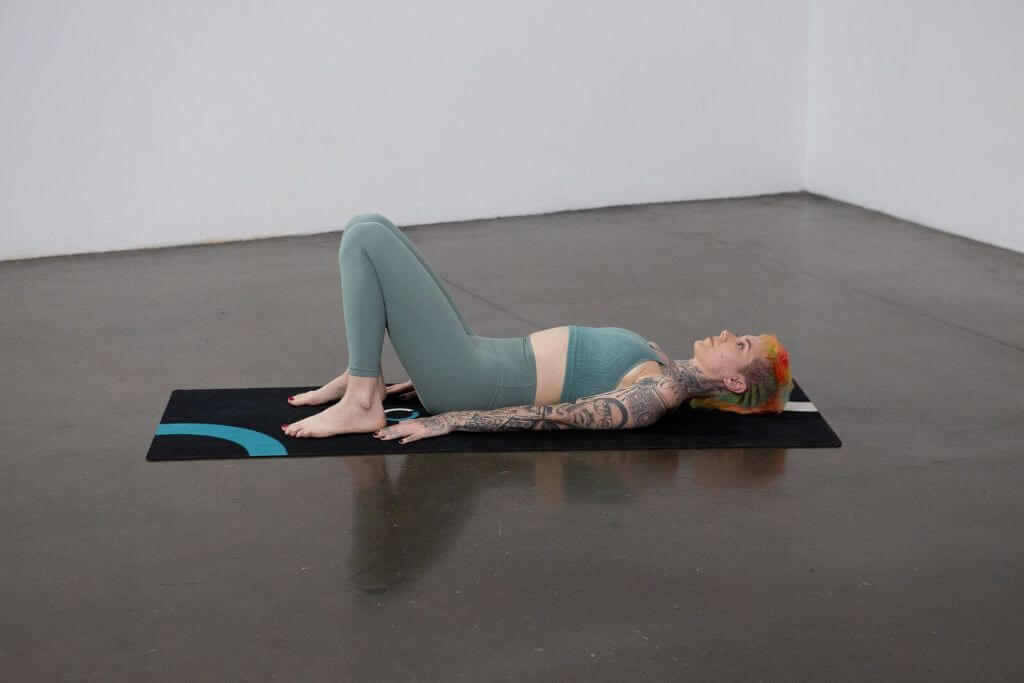 6.) When you release, start at the upper part of your back. Slowly roll back down vertebrae by vertebrae, one at a time. When you reach the end, straighten your legs.
HEALTH BENEFITS OF BRIDGE POSE
BRIDGE POSE FOR STRESS AND ANXIETY
Bridge Pose is a wonderful pose for mindfulness and relaxation. The gentle inversion and quiet position are still tied with a need for concentration on the pose. That combination helps to release stress and anxiety as all attention comes to the body and what it is doing.
BRIDGE POSE FOR ASTHMA AND IMPROVED BREATHING
Bridge Pose draws the attention to the chest and breath. The open heart position and slight inversion encourages you to breathe in more deeply, with the full capacity of your lungs. This is especially ideal for those suffering from allergies or asthma.
BRIDGE POSE FOR BETTER DIGESTION
Bridge Pose is a great pose for helping the body better metabolize and digest food. The abdominal area is lengthened and opened, giving it more opportunity to move items along and manage its processes.
Contraindications & Cautions
Neck injury
Shoulder injury
Modifications & Deepening the Pose
MODIFYING BRIDGE POSE FOR NECK ISSUES
If you have any neck concerns, keep a blanket handy as you set up for this pose. A blanket can be used as a supportive cushion under your neck, and will place the weight of the pose beneath your shoulder blades.
MODIFYING BRIDGE POSE FOR PELVIS ISSUES
Similarly, it could be that when you lift your pelvis up that you have issues supporting it in this position. If you do, use a block or rolled-up blanket to slide beneath the spot just above your pelvis to support it in place.
MODIFYING BRIDGE POSE FOR TIGHT SHOULDERS
If your shoulders are tight and it's a stress to clasp your hands beneath your back, just leave them where they are at your side.
MODIFYING BRIDGE POSE FOR LOOSE KNEES
If you find your knees flopping out or falling in, put a block between your knees to create the right space.
MODIFYING BRIDGE POSE FOR MORE FLEXIBILITY
If you wish to get even more stretch from Bridge Pose, once you are set in the pose, lift slowly up onto your toes. Hold for a short while, then lower down again. You can repeat this as wished.
MODIFYING BRIDGE POSE FOR MORE STRENGTH
If you'd like to work on building strength, once you're in bridge pose, lift one leg up off the floor and point the heel up toward the ceiling. Stretch up through that heel. Hold for about half the time period. Then switch.