Akarna Dhanurasana (ak-AR-nah dha-noo-RAS-anna)
BENEFITS OF ARCHER'S POSE
Builds core strength
Stretches and strengthens legs
Improves hip mobility
Decreases menstrual pain
Expands the lungs
Archer's Pose, or Akarna Dhanurasana, is a seated yoga pose designed to build both strength and flexibility. It is a fairly challenging pose. It is a good idea to practice related poses such as Bound Angle Pose and Forward Bend Pose prior to attempting this asana. Investing time and energy to achieve Archer's Pose is well worth the effort – being able to hold Archer's Pose brings a wealth of benefits with it.
1.) Start by sitting up straight with your legs out in front of you. Lengthen your torso up toward the ceiling.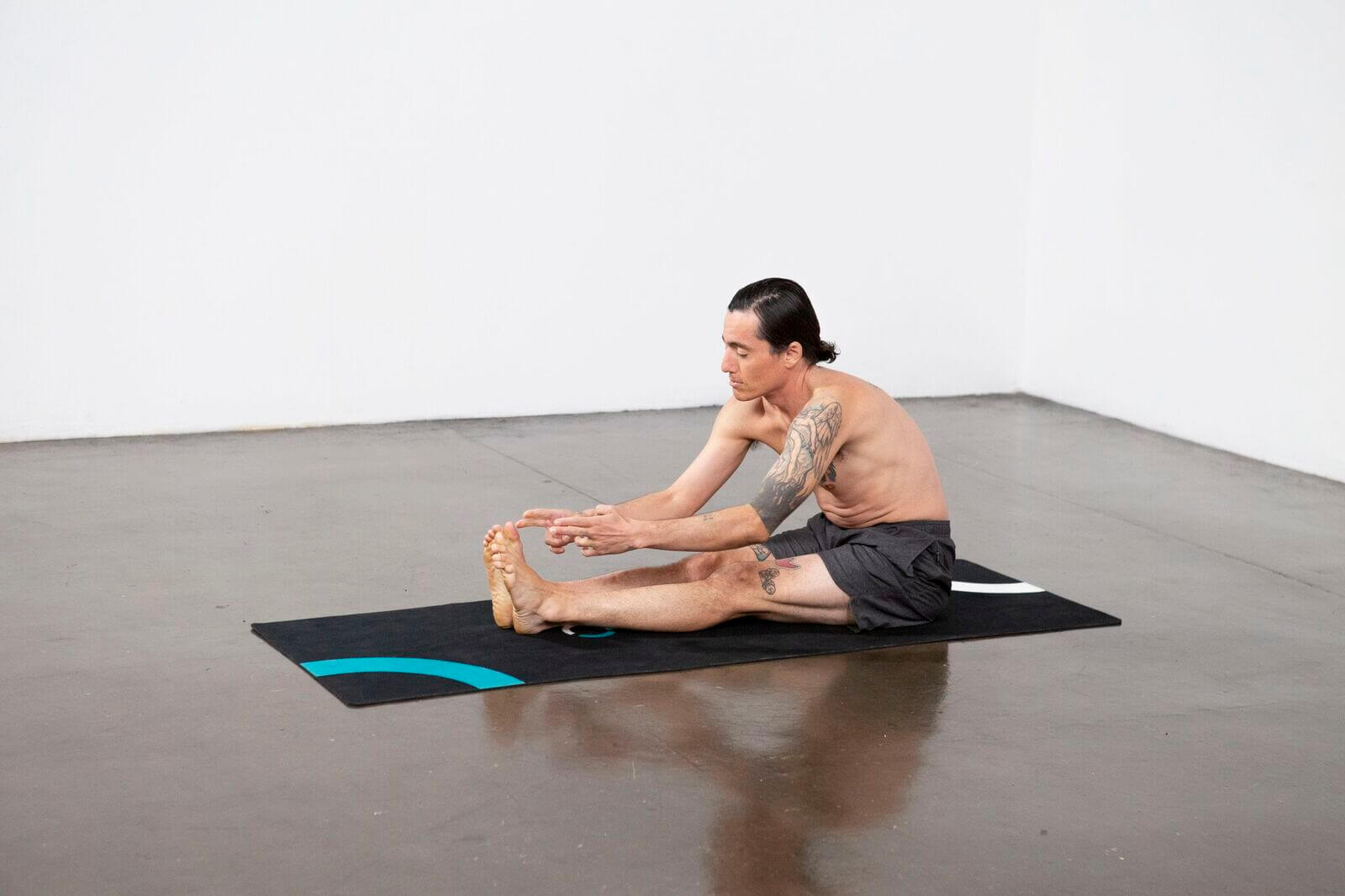 2.) Inhale, and slowly bend forward into seated forward bend. Keep your back straight as you reach for your toes.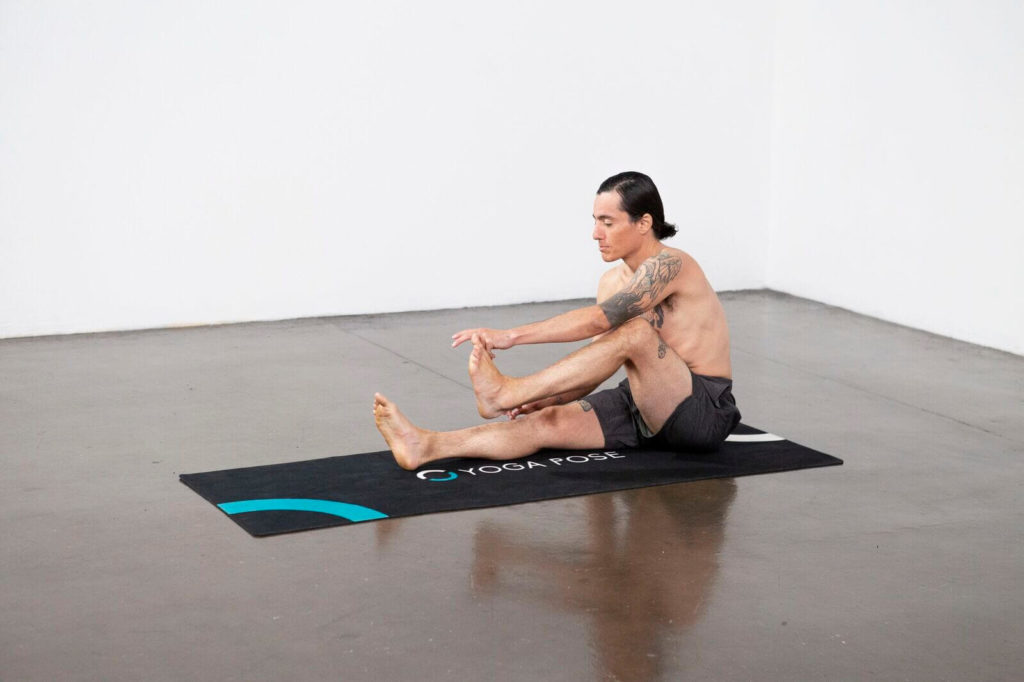 3.) With your right hand on your right toes, slowly draw your left foot back towards your right ear.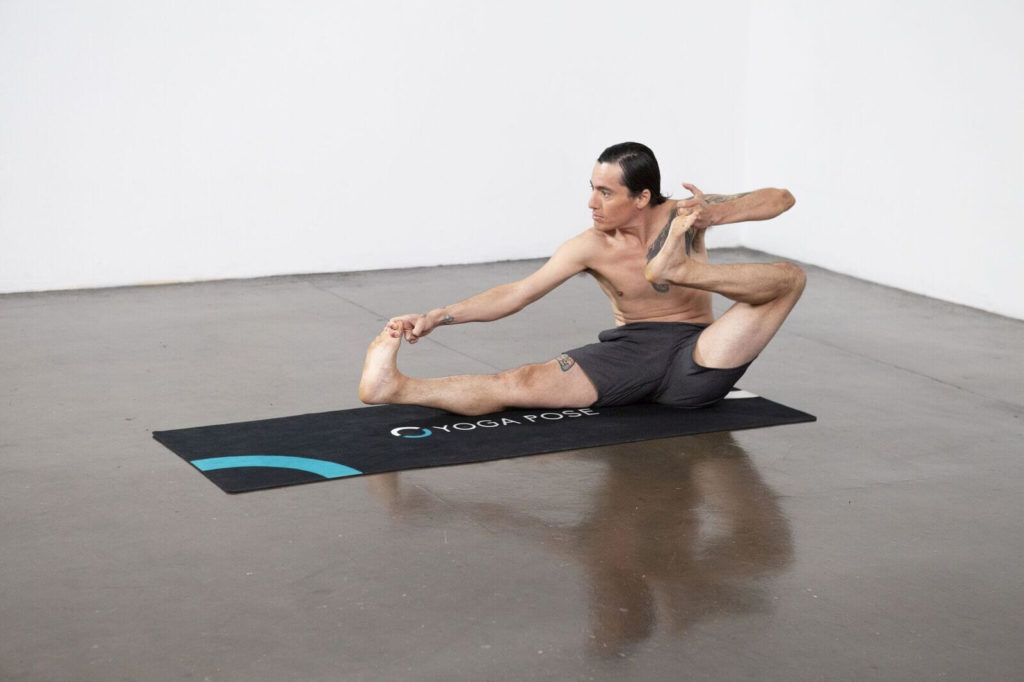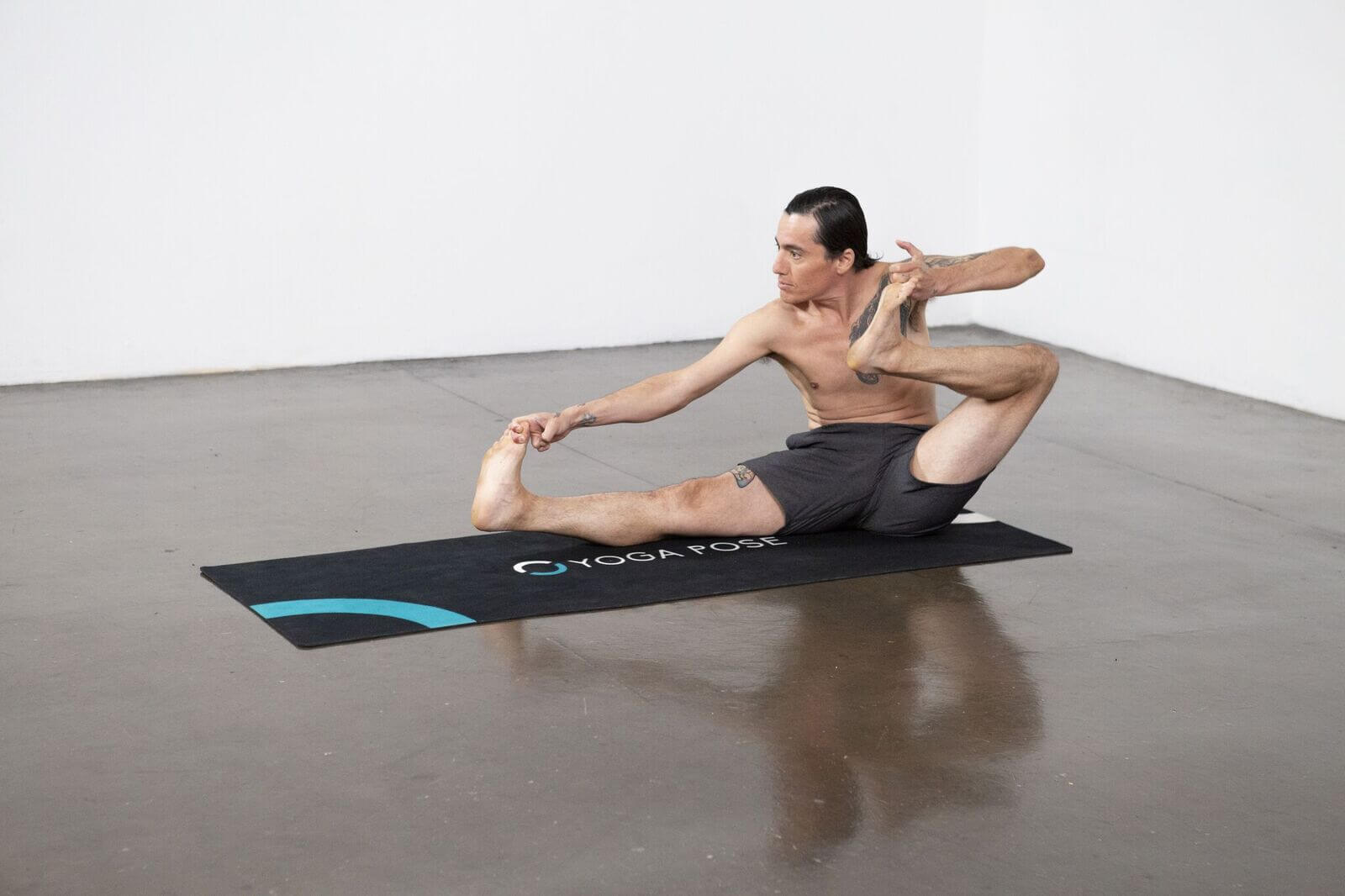 4.) Lift and straighten your back so that your right hand still touches your right toes while your back stretches up and back. Your left elbow should lift so your left forearm forms a straight line pointing down toward your right toes.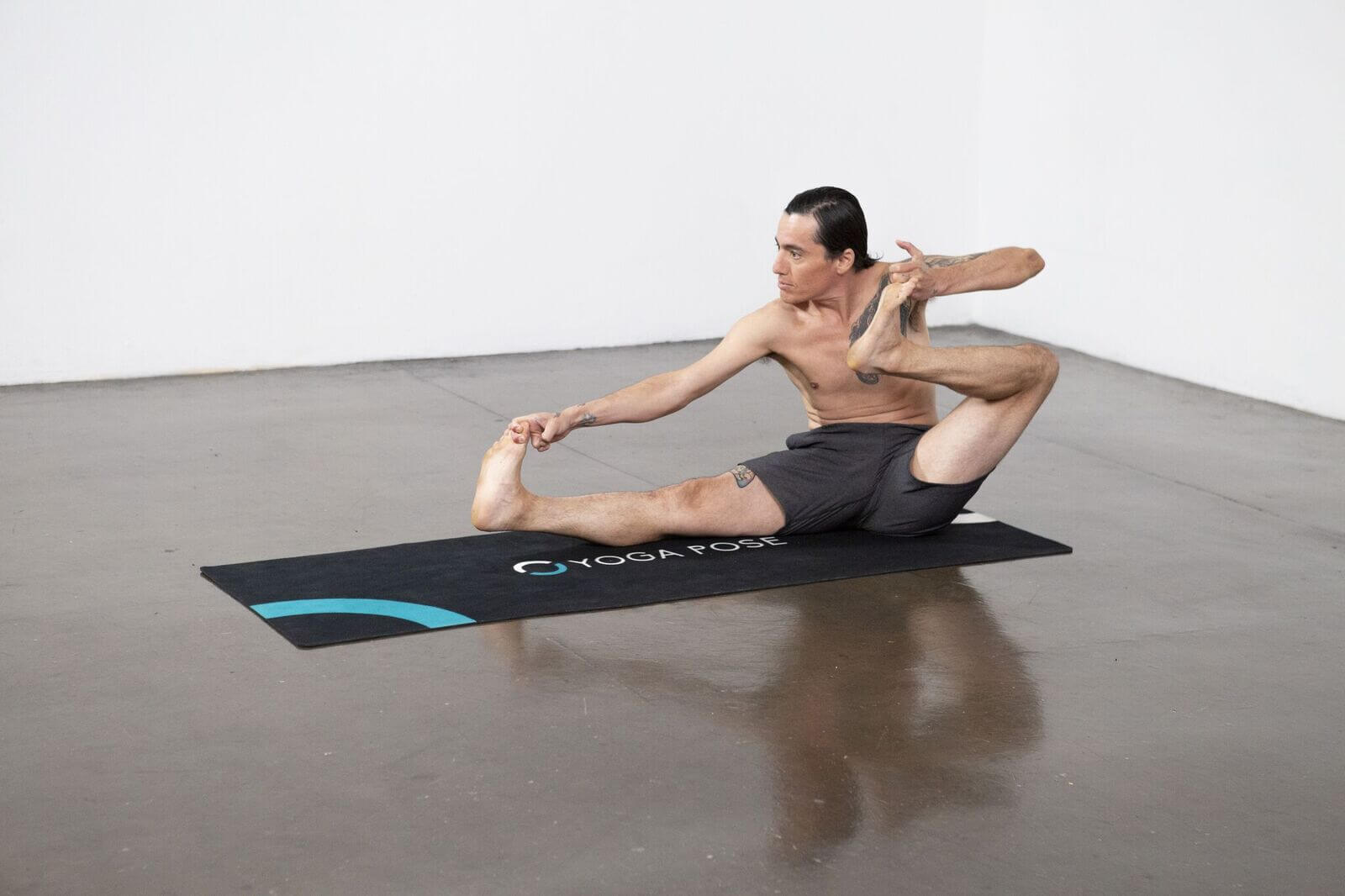 5.) Hold for fifteen to thirty seconds.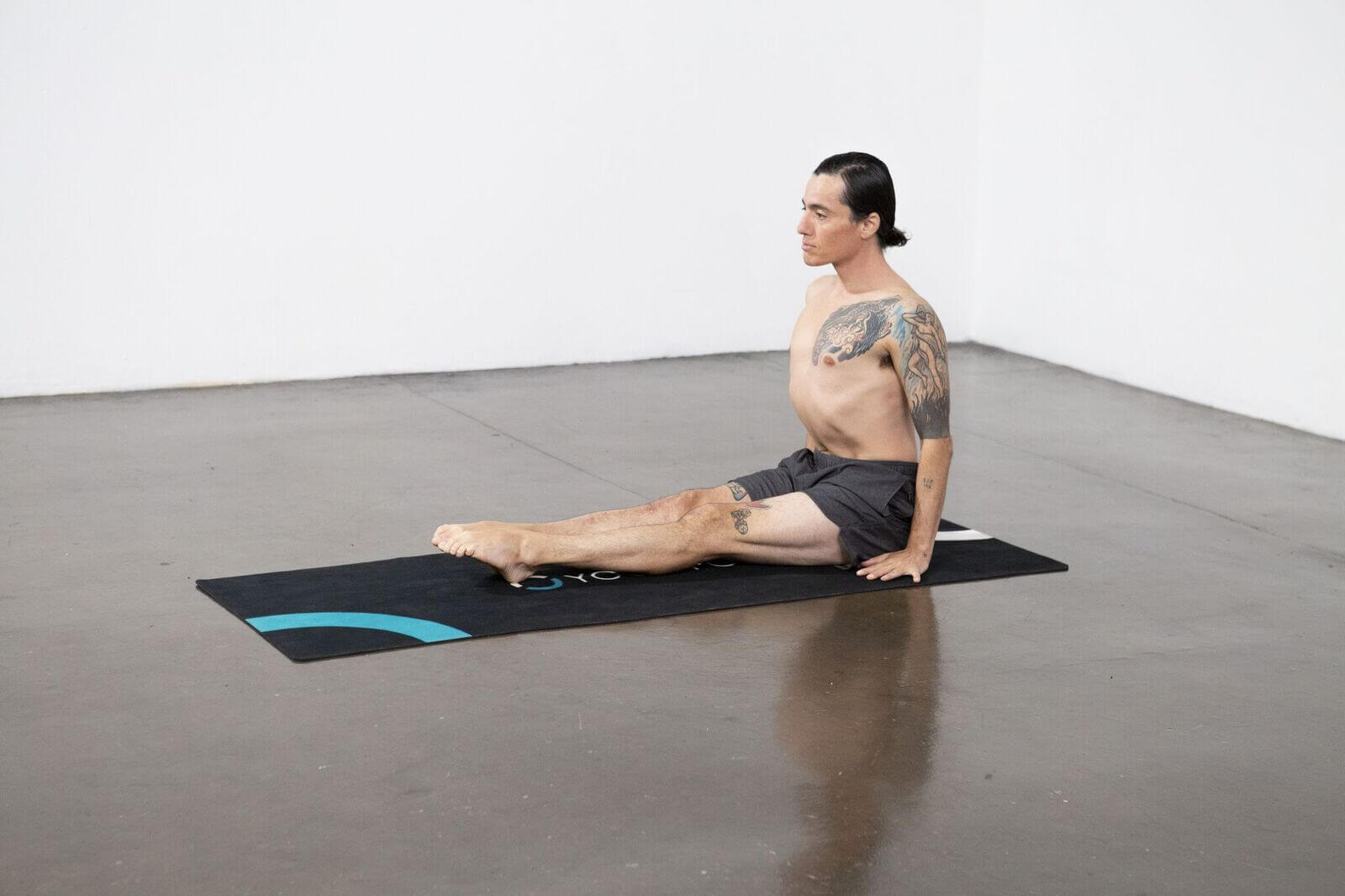 6.) Exhale and release down. Reverse the pose.
HEALTH BENEFITS OF ARCHER'S POSE
ARCHER'S POSE FOR MENSTRUAL AND ABDOMINAL PAIN
Archer's Pose is well known for providing relief for pain in the pelvic and abdominal area. This pose stretches out and expands the entire lower region. Practice slowly and gently to ease cramps.
ARCHER'S POSE FOR IMPROVING BREATHING
Archer's Pose is a wonderful chest-opening and lung-expanding exercise. This pose brings more oxygen and deeper breathing into your system.
ARCHER'S POSE FOR CORE STRENGTH
Archer's Pose is a pose requiring a fair amount of strength. Holding this pose builds muscles and stability which serves the body well not only in other yoga poses but for moving through life in general.
ARCHER'S POSE FOR IMPROVING FLEXIBILITY
Archer's Pose requires flexibility in the legs, arms, and hips. It tests and expands a number of body parts all at once. By practicing Archer's Pose, you benefit a number of body systems all at the same time.
Contraindications & Cautions
Spinal injuries
Internal injuries
Pregnant women
Hamstring injuries
Modifications & Deepening the Pose
MODIFYING ARCHER'S POSE FOR STRONGER CORE
Strive to lift your spine and chest as tall as possible while still maintaining your fingers on your straight-extended toes. Hold the pose for up to a minute. Breathe.
MODIFYING ARCHER'S POSE FOR TIGHT HAMSTRINGS
Archer's Pose can be fairly challenging since it involves substantial flexibility and core strength. Build your body up to this. Start by reaching your left hand to your left toes and pressing your right sole against your left thigh. Put your right hand on your right calf and draw your right knee toward your ear. This begins the flexibility stretch. Do this until your body feels comfortable with this stage.
MODIFYING ARCHER'S POSE FOR TIGHT HIPS
Once you have helped your body become flexible enough to manage the knee-to-ear variation, it's time to deepen it. This time, begin with your left hand on your left toes. Have your right sole against your left thigh. Rotate your knee so it points toward the ceiling. Bring both hands so they are on your right sole. Bring it up so your right thigh is parallel with your back and your back is a vertical staff. Your right calf should be parallel with the ground. Raise yourself up tall and breathe.
MODIFYING ARCHER'S POSE FOR CANNOT REACH YOUR TOES
If you are finding it challenging to hold onto your straight-out toes while you lift your opposite foot, use a strap. Hook a strap around the toes which are straight out on the mat. Hold onto that strap. It will give you a few more inches to work with as you build your flexibility.