At YogaMix Orlando, two things stand out – beautiful, open high-end spaces for practice and overwhelmingly positive vibes that radiate from studio owner Gina Bernardini, who also goes by DJ Down Dog on occasion.
At Yoga Pose, we were delighted to connect with Bernardini as her energetic passion is contagious. You can try an online or in-person class through YogaMix Orlando and save 20 percent off your class with code: yogapose.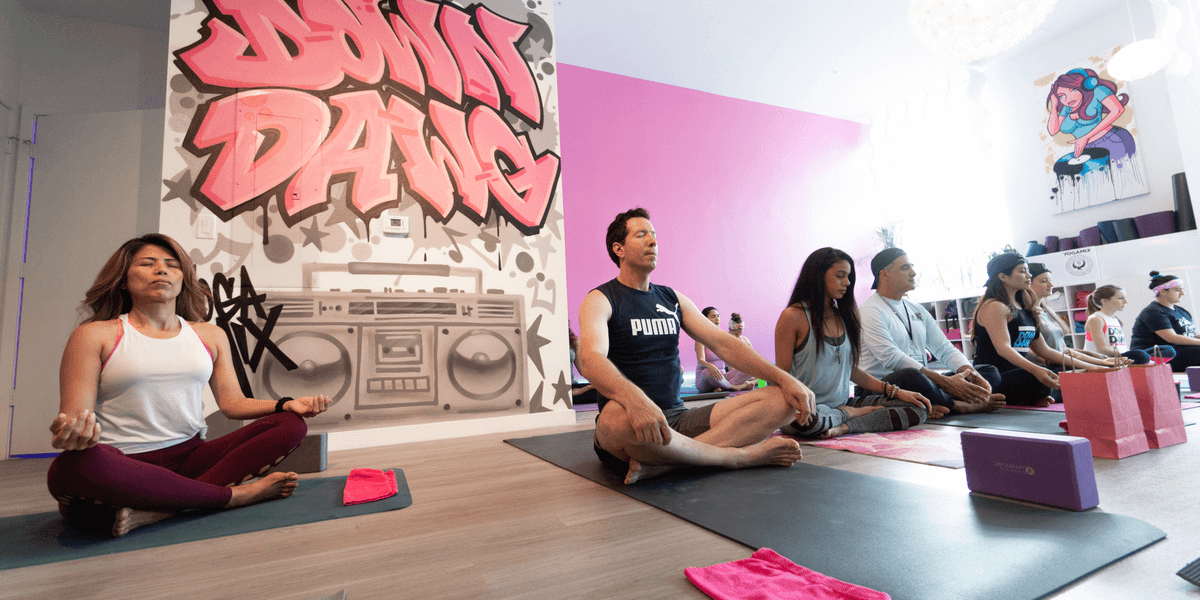 Studio Story
A long-time runner and fitness buff, Bernardini suffered from a torn meniscus in both knees. Yoga played a huge part in her rehab and is to credit for both a mental and physical transformation. "All the lengthening, breathing, and twisting is not only detoxifying for the body but your mental state and spirit too. It truly is profound," she says.
Bernardini, a certified yoga instructor and now studio owner lived in Santa Monica, California, and got to practice yoga regularly with top-dog yoga gurus, like Brian Kest, Steve Ross, and Sean Corne. However, when she moved back to Orlando, she found it difficult to find a studio that she loved. "Most were dark, dirty, and had a serious-judgey vibe," she says. After receiving her YTT certification, Bernardini started teaching private yoga in 2010. Within a few years, she was hosting yoga classes on the pool decks of various apartment buildings in downtown Orlando. In 2016, she opened the brick studio now known as YogaMix Orlando.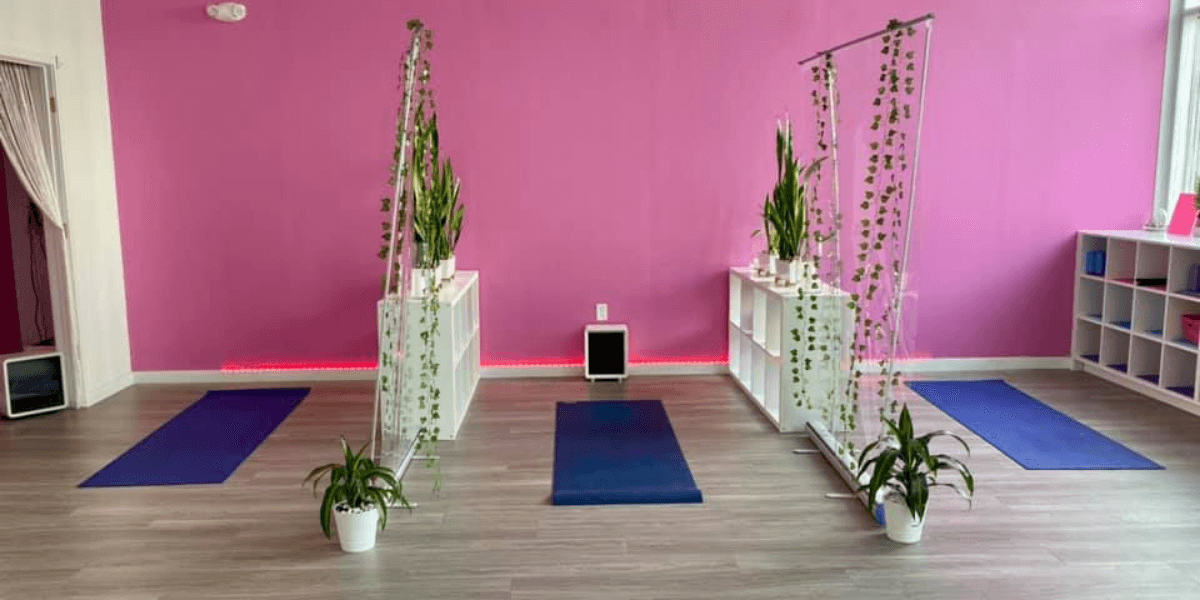 The Space
Located in downtown Orlando, in the building formerly known as "the 420", just blocks away from Lake Eola, YogaMix Orlando offers 16-foot ceilings and 12-foot windows with a northern exposure, creating a beautiful sunlit, energetic space. Painted white with hot pink accents and peppered with live plants and custom art, people light up when they walk into the studio. "There really is nothing like it in Orlando or anywhere," says Bernardini. "In the days of covid, we use sneeze guards and room dividers so both members and staff feel safe but we keep it looking and feeling zen," she adds.
The space is light, bright, and super clean. It feels instantly upscale. Moreso impactful that the state-of-the-art space is the approach to yoga that fuels the space. The energy here is friendly, inviting, and accessible instead of austere and serious. "We were the first studio in Orlando to really have fun with music, non-traditional and loud," says Bernardini, and the results speak for themselves. Patrons of classes here often float out with a post-yogital glow.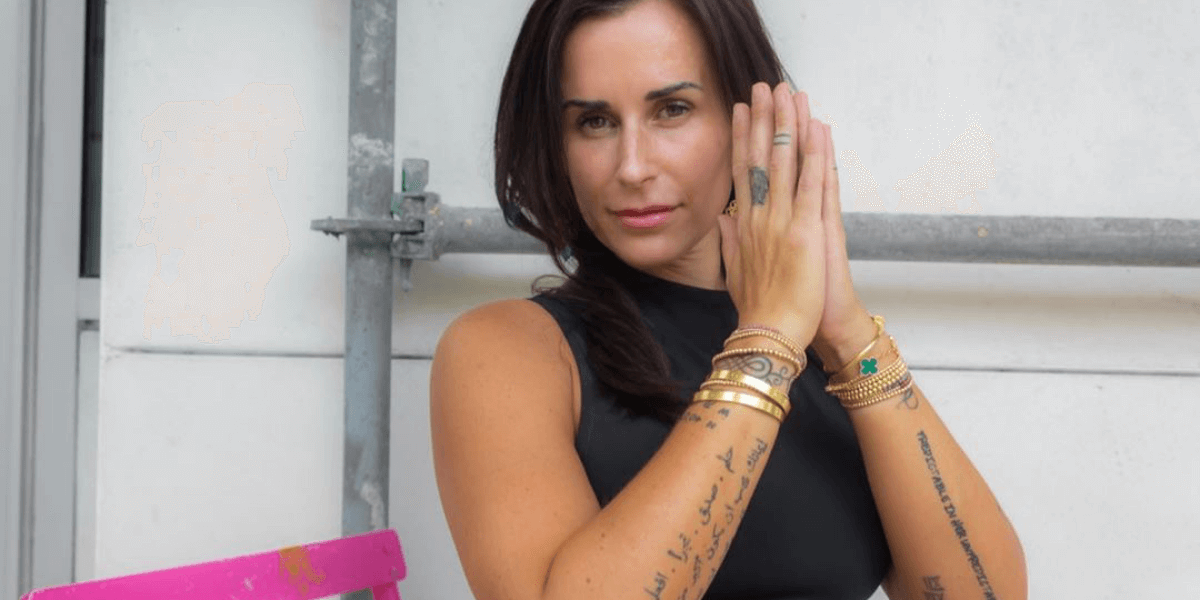 What We Love
YogaMix guru's work intuitively and speak from the heart. They are not corporate close and you're not in "their class." Instead, you are guided through an experience where you can safely explore your edge, feeling uncomfortable at times yet balanced with periods of reprieve, love, and plenty of opportunities to smile, laugh and feel yummy.
Of the instructors, there is a physical therapist, go-go dancer, and reiki healer. And another is a tennis-playing tattoo-ed woman. Each has their own unique teaching style but undoubtedly is packed with sass and charisma to power through any class.
Expert Advice for Yogis
We asked Gina what her advice is for a new yogi, and this was her response: "Be authentic. For some reason, many yoga schools have you teach like the owner. The best class you can ever teach is one that comes from your heart. Something Gwen Stefani said in an interview years ago, at the height of her career, stayed with me, "If I listened to what everybody told me to do, I wouldn't be here now." And that right there is why we chose YogaMix Orlando as one of our favorite studios of 2021.
YogaMix Orlando is located at 420 E Church St #117, Orlando, FL 32801, and you can see the full class schedule here. Take virtual classes here, and use code 'yogapose' for 20% of your next class.