Did you know that the human body can't tell the difference between simulated and genuine laughter? Studies show that you receive the same health advantages. Your body will respond to laughter by generating endorphins and reducing stress hormones – whether your laughter is intentional or spontaneous.
In fact, there is a mind-body activity based on the concept called "laughter yoga," which is gaining popularity worldwide. Laughing exercises and yoga breathing are combined in this practice, which is often done in a group setting.
What Is Laughter Yoga?
Laughter yoga is a popular movement and breathing activity aimed at cultivating joy, bringing out your inner child, and assisting you in letting go of daily life stressors.
Dr. Madan Kataria, a medical practitioner who came across various scientific research that indicated a link between laughter and mental and physical wellness, founded Laughter Yoga in 1995. He created breathing exercises and techniques that were comparable to childlike role-playing to stimulate laughter in his patients, as he is convinced that laughter was an essential tool for dealing with the stress of modern life.
Given the contagious nature of laughter, it's no surprise that laughter yoga has evolved from a single tiny group in Mumbai, India to over 5,000 clubs across the world.
Certified laughter yoga instructors lead workshops, guiding students through a sequence of exercises that call for forceful laughing.
Laughter yoga is not about laughing at others or at jokes — through a combination of deep breathing, deep laughing, and physical movement, laughter yoga aims to develop harmony between the body and mind.
Even those who are serious, introverted, or who are uncomfortable being funny might benefit from the "laugh prescription" exercises. This intentional laughing often turns into real, organic laughter during the activity.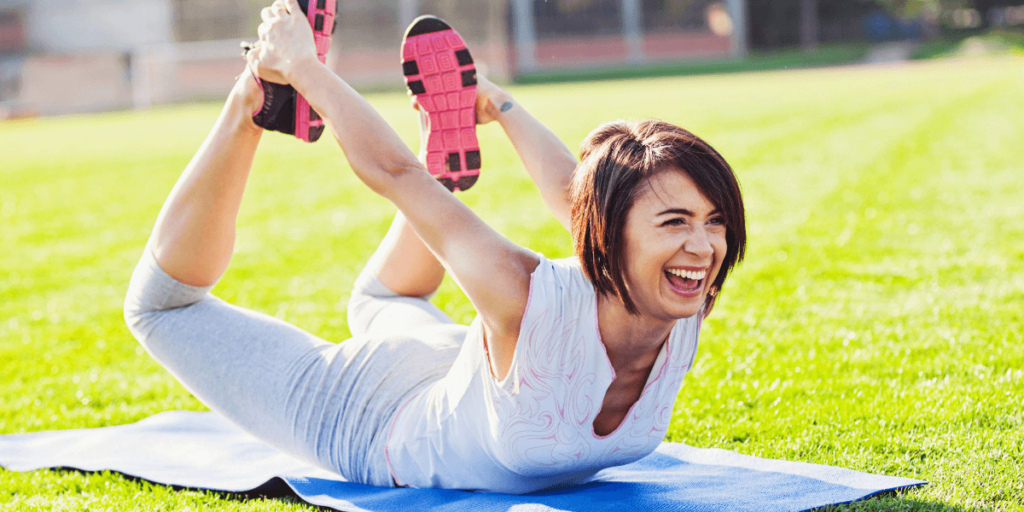 How Laughter Yoga Works
Laughter yoga is used as a therapy for physical, psychological, and spiritual problems, with advocates claiming that intentional laughter can bring advantages comparable to spontaneous laughter.
Laughter yoga, according to Dr. Kataria, can help you enhance your mood, reduce stress, boost your immune system, increase energy levels, improve your quality of life, and better manage hardship.
Learning to laugh on cue, he says, can help you deal with difficult situations by promoting optimism and positivity. Because you can't always count on others to make you laugh, learning to laugh on your own might be a helpful thing.
Laughter yoga is also thought to help you better manage stress by focusing on regulated breathing. This leads to greater uptake of oxygen, which activates the parasympathetic nervous system, your body's natural relaxation system.
Adults' hectic lives can cause activities that foster laughter to fall by the wayside. As a result, laughing yoga was created to educate people on how to laugh spontaneously instead of relying on other people or things to make them happy.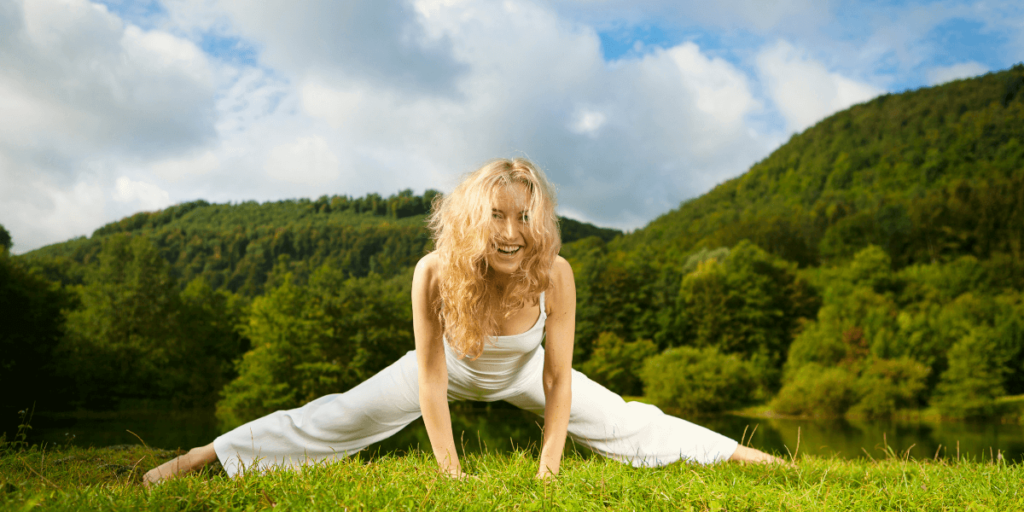 The Benefits Of Laughter Yoga
Here are the scientifically proven benefits of laughter.
Boosts Your Immune System
Laughter improves your immune system's resilience to disease by lowering stress hormones and raising immunological cells and infection-fighting antibodies. Laughter also stimulates the lymph system.
Lowers Stress
Laughter causes a rush of stress-relieving hormones like epinephrine and dopamine to be released. A good, hearty laugh from the belly also oxygenates your body and delivers an emotional and physical release, eliminating tension and leaving your body relaxed.
Relieves Pain
Laughing can release endorphins, the body's natural pain killers, which can help ease chronic pain.
Gives Your Abs a Workout
Laughter can help you burn a few calories as well as toning your abs and diaphragm. Whenever you laugh, your stomach muscles expand and contract in the same way that they do when you are intentionally exercising your abs. Some experts say laughter is "internal jogging."
Protects Your Heart and Lungs
Laughter increases your heart rate and oxygen levels, which both improve the functioning of blood circulation and blood vessels. Laughing can help reduce blood pressure and protect you against heart attack and other cardiovascular problems.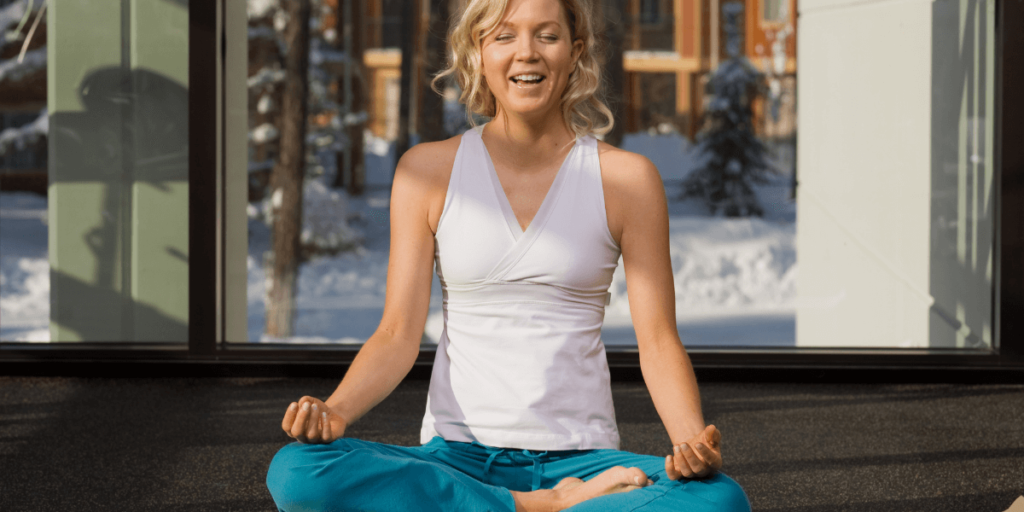 The Science Behind Laughter Yoga
You've probably noticed that laughing has instant advantages, such as a better mood. However, the long-term advantages of consistent, daily laughter are receiving greater attention.
First, laughing releases endorphins and "happy" hormones like dopamine and serotonin.
It also reduces stress hormones such as cortisol. These effects have been related to improved mood, reduced pain, lower blood pressure, a healthy immune system, and lower depression rates and stress levels.
Researchers believe that the body cannot distinguish between fake (simulated) or genuine (spontaneous) laughter, meaning you can benefit by simply pushing yourself to laugh.
A 2019 review found simulated laughter lowered depression rates and improved mood. The authors stated that laughter exercises require little cognition and don't rely on subjective humor, meaning most people can easily participate.
Other studies have shown that laughing yoga may help temporarily reduce cortisol levels and stress, improve mood and energy levels, and induce a more positive mindset. In fact, it may be as effective as aerobic exercise at reducing self-reported stress.
Furthermore, while laughing yoga may help support better mental and physical health, it should not replace current treatments given to you by your healthcare provider. Rather, it can be used in conjunction.
Nonetheless, engaging in laughing yoga presents virtually no downsides and can be practiced by people of all walks of life.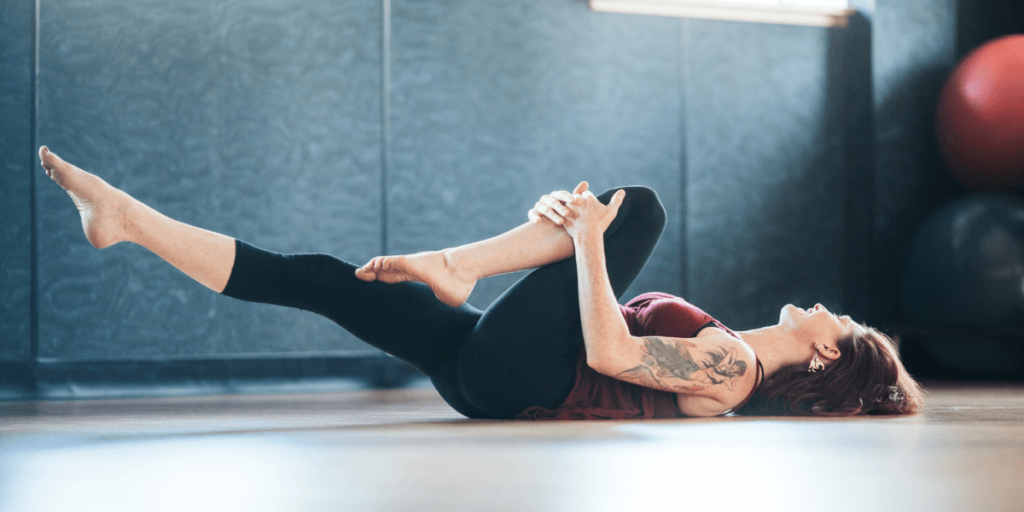 How To Practice Laughter Yoga At Home
In order to attain the full health benefits of laughter, you'll need to laugh continuously for at least 10 to 15 minutes. When doing this type of yoga, it's crucial to laugh loudly and deeply and to keep a childlike sense of openness.
Learn how to sustain deep laughter by joining a laughter yoga workshop. A laughter yoga class led by a professional instructor may help you reset your thinking and remind you that, while it's easy to get caught up in the complexities of adult life, it's also crucial to remember to return to your childhood days, let go, give yourself permission to play, and blow off some steam.
Starting August 1, Laughter Yoga Fun will be launching workshops that will help you discover the importance of laughter to our health, our communities, and our lives. You'll learn the fundamentals of the practice and how you can take time each day to LOL and relax!