Alternative medicine is a healthcare system used to replace standard medicine, therapies, and treatment options. It is an essential part of a holistic healthcare approach to improving your overall health and wellness, focusing on physical and mental health.
While holistic medicine combines conventional and complementary approaches, alternative medicine focuses on numerous health models, such as herbal medicine, chiropractic manipulation, Tai Chai, acupuncture, etc.
Unlike allopathic medicine that emphasizes symptom-based treatment options, such as pharmaceutical drugs and invasive surgery, complementary health approaches enable the body to heal itself through the above techniques.
Benefits of Complementary Alternative Medicine
Complementary and Alternative Medicine includes Ayurveda that incorporates various holistic methods, such as yoga, massage, meditation, diet, and herbs. Naturopathy is a non-invasive and safe complementary approach that enables your body to heal itself.
Ancient medicines include East-Asian, Chinese, Tibetan, American-Indian, and Pacific Islander practices. Here are a few various types of Complementary and Alternative Medicine approaches and benefits.
Yoga
Yoga is perhaps one of the best-known Complementary and Alternative Medicines. In a recent survey, it was recognized as the fifth most commonly used CAM therapy. The mind-body intervention practice is used widely to calm the nervous system and balance the mind, body, and spirit. Additionally, yoga is used to heal and soothe diseases and illnesses and is frequently practiced to naturally combat high blood pressure, reduce stress, and improve coordination, focus, sleep, and digestion, among other things. Browse our library of yoga poses to find specific stretches and movements that target areas of the body and certain ailments.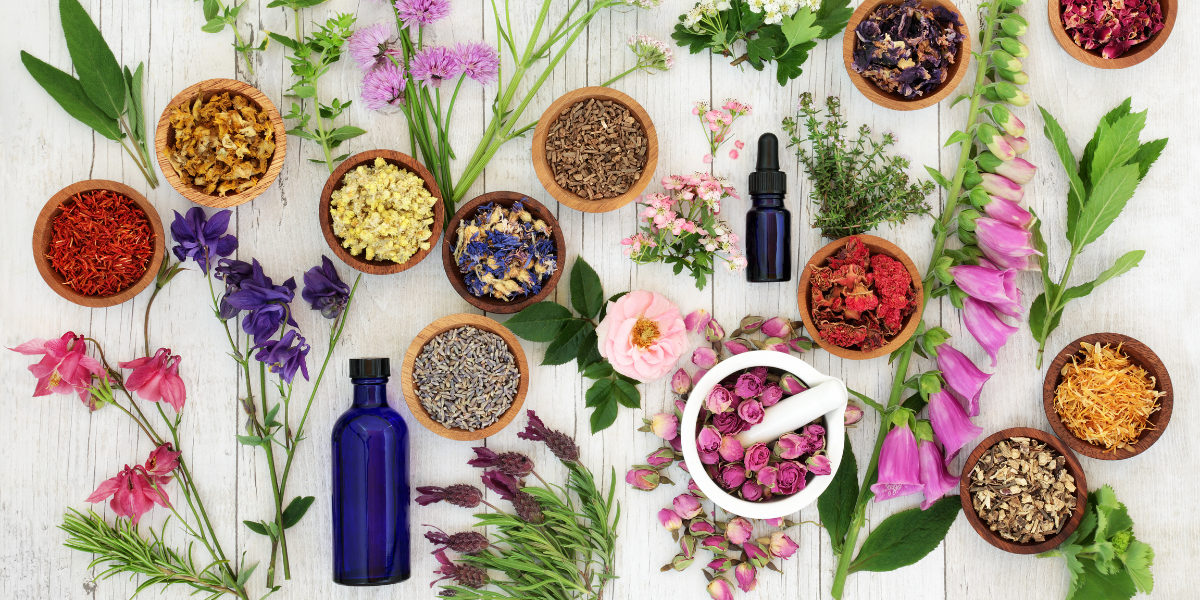 Herbal Medicine
Herbal medicine uses plants, roots, leaves, and berries to enhance the body's natural healing capabilities. It cures cardiovascular conditions, chronic fatigue, skin rashes, obesity, diabetes, premenstrual cycle, and more.
Research shows that over four billion people worldwide use herbal medicines and supplements to improve their health and wellbeing. Herbal medication can treat acute respiratory syndrome (SARS).
A 2008 research study published by NCBI shows that the Africa flower, a traditional herbal medicine, can reduce HIV symptoms. Herbal medicines are available in different forms, such as whole herbs, syrup, teas, ointments, essential oils, rubs, capsules, salves, and tablets.
Another study highlights that herbs are a rich source of numerous compounds, such as secondary metabolites, aromatic substances, phenols, and oxygen-substituted derivatives. All these compounds have excellent antioxidant and healing properties.
Acupuncture
It is a popular form of Complementary and Alternative Medicine, which has helped millions of people in the US. Acupuncture uses needles or electric stimulation to treat a wide range of problems, such as indigestion, infertility, anxiety, spinal pain (including cervical, thoracic, lumbar, and sciatic pain).
A qualified physician uses acupuncture techniques to treat sexual dysfunction in men, depression, insomnia, sleep apnea, nausea, migraine, headaches, post-traumatic stress disorder (PTSD), and musculoskeletal problems. Acupuncture therapy can also be used to treat high blood pressure, menstrual cramps, morning sickness, sprains, and stroke.
Although there is a need for more research, a 2014 review study concludes that acupuncture therapy has promising results for treating psychogenic disorders. Researchers have observed the positive effects in several randomized control trials (RCTs). A 2017 study confirms that acupuncture can help with multiple sclerosis and cancer.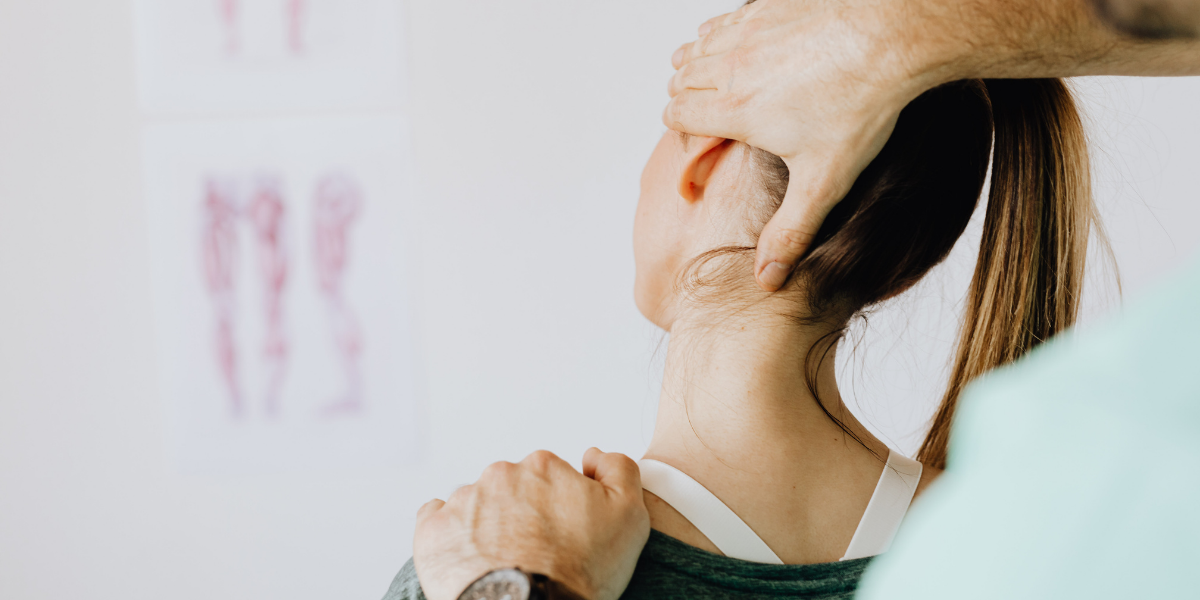 Chiropractic Care
Chiropractic care is a holistic health approach based on the principle that the body heals itself with hand adjustment and manipulation techniques, realigning your muscles and joints to relieve discomfort, numbness, tingling, and pain. Here are a few benefits of this type of CAM.
Relieves Spinal Pain: A study conducted in 2012 found that 12 weeks of spinal adjustment and manipulation was effective than conventional pharmacological treatment options. Another research study highlights that chiropractic spinal manipulation can help relieve discomfort pain in cervical joints by modifying neuropeptides levels in the blood.
Helps Patients with Osteoarthritis: Chiropractic manipulations are an effective treatment for osteoarthritis. This was confirmed by a recent study, highlighting that it can slow down arthritis progression by improving the internal structures of bones, cartilage, tissues, and joint capsules.
Relieves Tension Headaches: Tension headaches that originate in the neck area can significantly affect your day-to-day life. Instead of taking NSAIDs, opioids, narcotics, or undergoing surgery, a 2016 study shows that chiropractic manipulations effectively treat tension headaches if patients undergo 6-8 sessions.
Treats Scoliosis: Patients with scoliosis can undergo chiropractic care to treat side-to-side deformity using Cobb angle measurement. A 2016 research study highlighted that the Cobb angle technique improved scoliosis symptoms in children. Researchers concluded that children had improved health after four weeks of treatment.
Improves Posture: Chiropractic care can relieve pain associated with hyperkyphosis posture. A 2017 case study showed that a woman age 27 years with hyperkyphosis underwent chiropractic treatment to relieve discomfort and pain.
Complementary and Alternative Medicine plays a crucial role in the healthcare industry. The numerous benefits of natural or alternative medicine have made it a popular health approach in the US, Canada, and other western countries.
Unlike conventional pharmacological treatment options that can cause a wide range of side effects, Complementary and Alternative Medicine is safe, reliable, side-effects-free, and affordable therapeutic approach.