As we all know, regular exercise can help you maintain your flexibility, mobility, and independence. And by stimulating the muscles and making your workouts more effective, a simple tool can help you get a better grip on fitness. Particularly, a tool that is called foam roller which appears like a fat tube or a bolster pillow for a bed.
What is Foam Rolling? 
Foam Rolling also called Self-Myofascial Release (SMR) is a flexibility technique that involves massaging your muscles and fascia with a foam roller or other massage equipment. The tool is available in a variety of shapes, sizes, and textures, and is designed for a variety of uses.
On the other hand, foam rolling is a tool that targets specific muscle areas, such as the thighs, calves, glutes, and lower back, by gently rolling your body weight over the roller. Hence, this equipment can help in the relief of muscular tightness, pain, and inflammation, as well as the improvement of joint range of motion.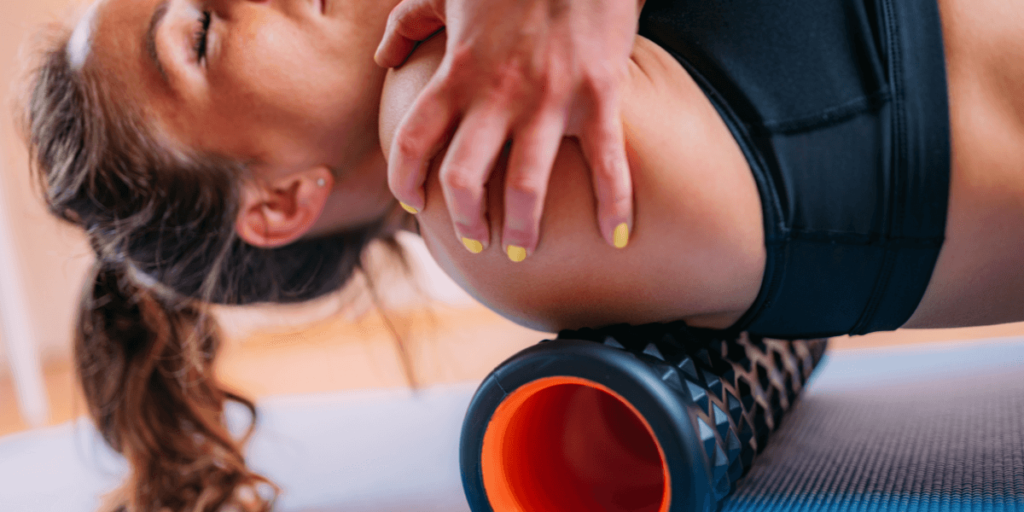 How Does Foam Rolling Work?
As you roll areas of your body across a foam roller, the pressure of your weight stretches and massages your muscles, breaking up and knots, stress, or tightness. Foam rolling (together with stretching) should be done twice a day for 10-20 minutes or two to three sessions of 30-60 seconds per muscle. 
To boost blood flow and oxygen to your muscles, roll slowly and steadily while taking lengthy breaths. Working around areas of pain or tension, apply as much pressure with your body weight as feels comfortable. The perfect area to use the foam roller is on parts like the  Calves, Hamstrings, Illiotibial (IT) bands, Quads, Glutes, Inner thighs, Mid to Upper Back, and Lats.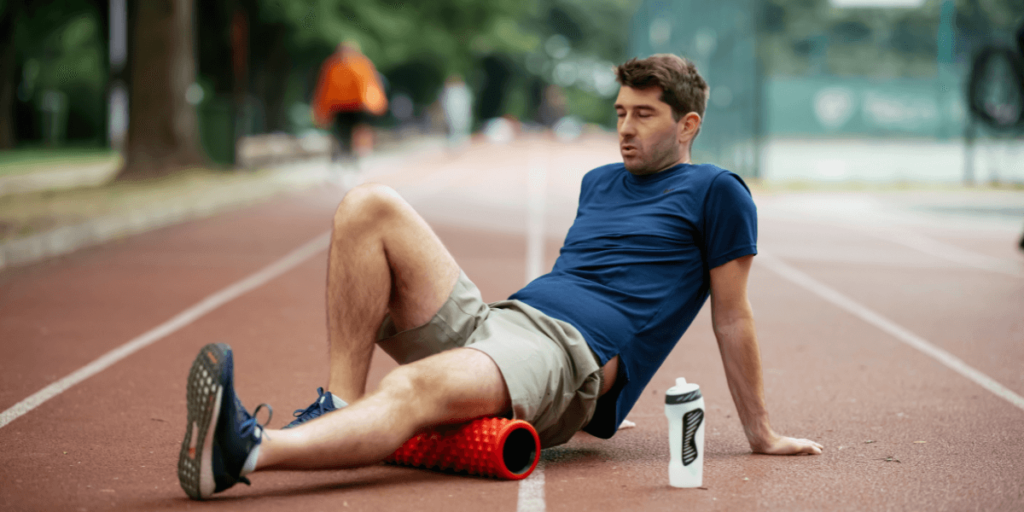 Why Should You Use a Foam Roller?
Foam rollers have various benefits that should be explored in practice. In particular, it is a great alternative to deep tissue massage for massaging the fascia. Fascia, on the other hand, is a braided connective tissue that covers and unites all of our muscles, nerves, and bones. If we don't attempt to loosen these connective tissues, they might contract and bind together, creating pain in the body.
What are the Benefits of Foam Rolling?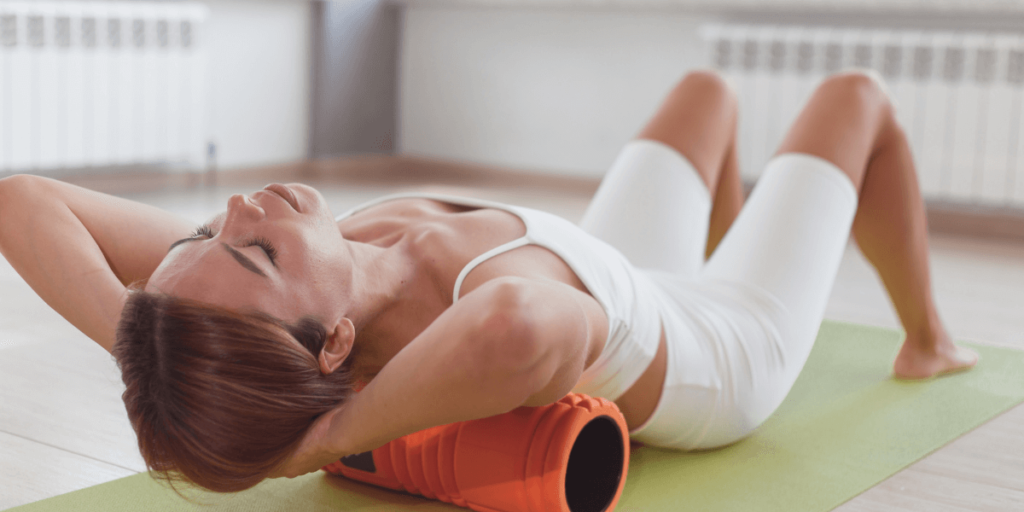 Promote Relaxation
Relaxation can be achieved by gently massaging stiff and aching muscles. Foam rolling combined with myofascial release techniques was proven to assist individuals with fibromyalgia sleep better and feel less anxious in a 2011 study. Also, foam rolling is a moderate and relaxing self-massage that can help lower cortisol levels after physical activity.
Enhance Circulation
Foam rolling can soothe tight connective tissue such as  IT tape and create more space for blood vessels to dilate. Moreover, because improved circulation is essential for mental clarity, foam rolling on a daily basis may have a good influence on cognitive performance as well.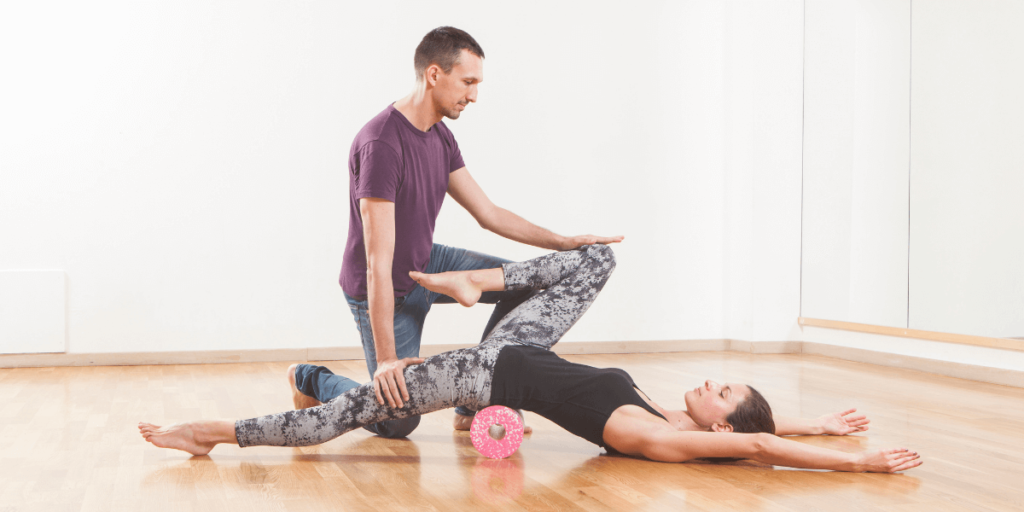 Increase Range of Motion
A study published in July 2019 found that foam rolling and roller massaging the quadriceps for two minutes improved the range of motion in the hip flexors. In particular, the gentle pressure of fascia training loosens connective tissue, which reduces muscle and joint contraction and allows more freedom of movement. Many people report how easy it is to bend their knees and hips after rolling the foam for a long time.
Prevent Injury
Lower back foam rolling can help prevent spinal ailments like herniated discs. The more mobility you have in your low back, the less likely you are to suffer a spinal injury. You can relieve strain on the joints and muscles by foam rolling, which improves their capacity to perform and operate.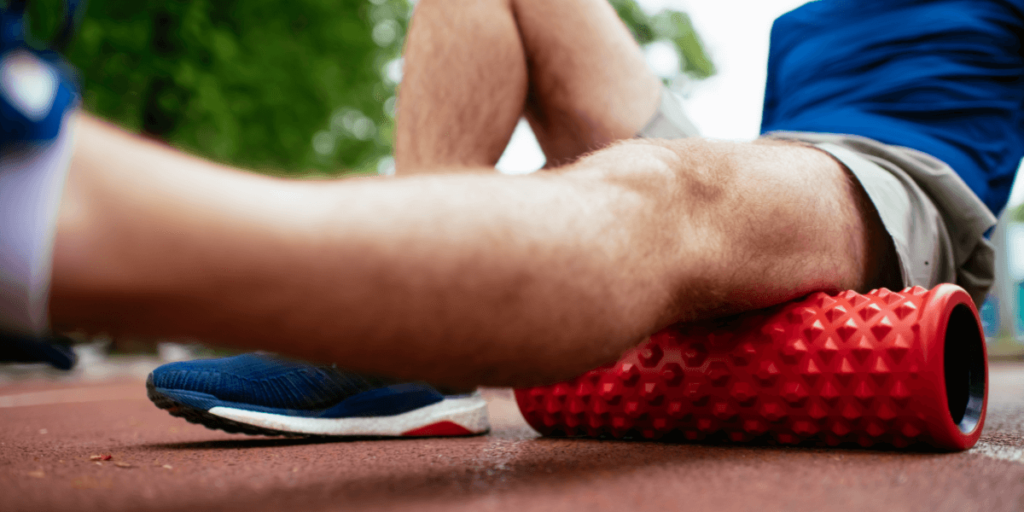 Helps Alleviate Pain and Tension 
By alleviating tension, foam rolling may help to lessen localized pain. Sciatica pain, for example, may be caused in part by tight tissues and muscles in the quads and glutes. A soft foam roll can assist to loosen up tissues in these locations, preventing sciatic nerve compression.