March is Women's History Month, and in true Yoga Pose style, we like to recognize the fearless women that are shaping the wellness world as we know it today! Cue the ladies behind Boreal Bliss Yoga Retreats, who are empowering women all across the world to venture into the wilderness for breathtaking outdoor experiences fearlessly.
We sat down with founders Amanda Imes, Bryana Cook, Joella Miller, and Stacy Nightwine for a conversation about nature, nourishment, and, of course, yoga.
Get to know the passionate women behind Boreal Bliss Yoga Retreats, and how they are connecting with like-minded women in the yoga world.
Tell us a bit about Boreal Bliss Yoga Retreats and what you do!
We create an inclusive space for yoga enthusiasts to retreat into the wilderness of Northern Minnesota. We specialize in creating opportunities to feel fully engaged with life through immersion in outdoor experiences.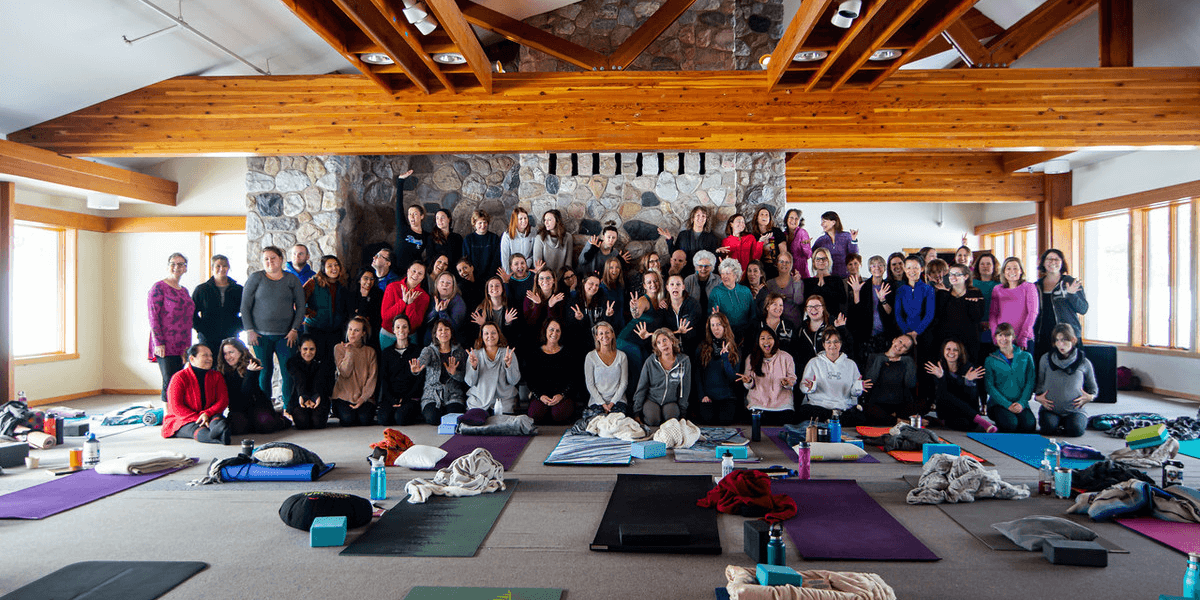 How would you describe yourselves and how do you empower women to be adventurous at heart?
Boreal means "of the north." We believe the north is a state of mind, a place in the heart. We choose to lead somewhat unconventional lives so that we can live in the wild north of Minnesota.
We love inviting women to share in the activities we love – yoga, cross country skiing, snow-shoeing, hiking, portaging canoes, rock climbing, entering the Boundary Waters Canoe Area, open-water swimming, and more. We encourage our fellow yoga community to live seasonally in sync, to nurture the natural world around them.
All of our retreats take place in Minnesota's wilderness. We enjoy seeking out new locations that will create fresh experiences for our guests. Our home base is Deep Portage Learning Center in tiny little Hackensack, MN. We host 1-2 retreats in this incredible space per year. One of our favorite locations is at Birchwood Wilderness Camp, located on the edge of the Boundary Waters.
We've awoken to over a foot of snow, taken yogis cross-country skiing during a polar vortex and temps in the double digits below zero, spent countless nights sitting around a bonfire surrounded by deep piles of snow, watched shooting scars stream across the summer sky, and helped women learn to solo-portage canoes for the first time. We love our Minnesota life, and we love to share it with others.
It can be hard to set yourself apart in the yoga and wellness world. What do you think makes Boreal Bliss Yoga Retreats different?
We are a proud women-owned-and-run small business in Northern Minnesota.
I would say you are more likely to find us leading classes outdoors with a bit of mud or sand on our mats than in a studio. We love to be outside as much as possible. We love to explore new areas all across the state of Minnesota, but the wild north will always hold our hearts.
We think there is a general misconception that one needs to make a dramatic move into the country to live a life more connected with nature, but opportunities to enjoy nature is abundant in Minnesota. We love to encourage our yogis to create habits that take them into the outdoor world around them daily, and to make it a regular routine.
We are also lighthearted and don't take ourselves too seriously. We love to laugh and have fun, often even in yoga classes!
We empower our yoga community to come as they are. We are focused on creating an inclusive environment that celebrates diversity. We do not ask our participants to look a certain way, have certain beliefs, or perfect any sort of physical goals. We think the diversity of a group, and learning from each other's differences are special and important.
At one retreat we asked our yogis why they were there. One of our favorite answers that have been oft-quoted since was, "I am here to wear as many patterns as possible."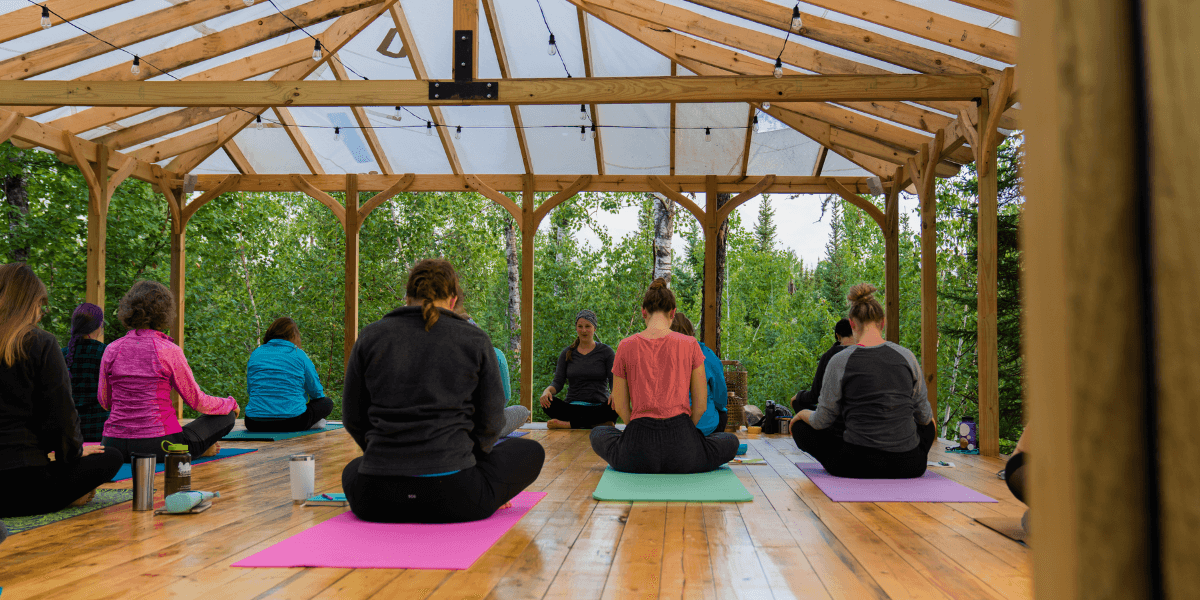 When your students leave one of your retreats, what should they feel like?
If you've ever run a long distance race or completed a grueling hike, you know the feeling of satisfied exhaustion that follows from both physical exertion and also a day spent outdoors. I think our yogis typically leave our retreats feeling the same way. Silly smile plastered on their face, exhausted in the best possible way, proud of what they accomplished, and feeling renewed energy to re-enter their own life with intention.
How did the BB girls find yoga?
Amanda: For most of my life I was an intensely anxious person. Throughout graduate school and into my professional career I found it difficult to relax. I fell in love with yoga largely because of the stress-relieving benefits. Over time, yoga became a necessary outlet for me to connect my mind, body, and breath.
Bryana: I started a beginner's yoga session as a mother-daughter bonding experience when I was 18. I'm quite sure my mom knew I would love it, but I wasn't completely sold on it at the time. Yoga kept popping into my life when I needed it most: coping with college stress, new jobs, and moves. When I finally moved to a small northern Minnesota town (population 164 people), I knew I needed more yoga in my life in order to find where "my people" were hiding! It turns out there are a lot of really lovely yogis that live in a small town, Northern Minnesota, and I've found an awesome community of folks through teaching.
Joella: Yoga came into my life when I least expected it. After experiencing a move across the country and an intense breakup, the practice of yoga kept me grounded and my anxiety at bay. I began practicing every day, sometimes multiple times a day, and quickly fell in love with it. I felt at home in my body. The deep connection to breath and movement that yoga brings me is what keeps me going when times are tough, what gives me energy when I've just woken up, what calms my nerves after a stressful day, and what provides purpose for my everyday life. I can't imagine my life without yoga and I'm forever grateful for how this journey continues to grow and connect me to like-minded people.
Stacy: I started Yoga when I was 17 when one of my friends started teaching through my local town's community education. I dabbled in yoga here and there, and It wasn't until I went to a Boreal Bliss Yoga Retreat I discovered there is so much more to yoga than just asanas. Just breathing alone has helped me so much with anxiety, and irritability. I find when I feel anxious or such I just take nice big mindful breaths and feel calmer. Practicing Yoga has brought so much clarity, boundaries, and joy to my life. There is always so much for me to learn and It makes me feel like I'm on one big lifelong adventure.
What triggered the creation of Boreal Bliss Yoga Retreats?
Boreal Bliss Yoga Retreats started as an unnamed group of yoga teachers just wishing to enjoy yoga and outdoor time for a weekend. As friends, we came together to plan the ideal yoga and wilderness weekend and invited others to come along.
We were surprised at the positive response and attendance. We were also surprised at the intense feeling of exhilaration, satisfaction, and inspiration. We loved spending a weekend with smart, funny, and passionate women in the woods. From that weekend on, we kept traveling to new locations and inviting interested yogis to join us for the adventure. Six months after our initial retreat in the north woods, Boreal Bliss Yoga Retreats was official.
Gotta give a shout-out to new yogis. What's your one piece of advice for our friends just getting started?
Yoga is a lifelong journey. The more I learn about yoga, the more I realize I know very little about yoga. It's both a humbling and inspiring practice. Yoga philosophy and practice are there to support you in many different ways – it's a lifestyle.
And, of course, a quick shout-out to your supporters. Anything you'd like to say?
Thank you so much for the continued loving support! 2020 was quite an unexpected ride and we are beyond grateful for our incredible community of yogis.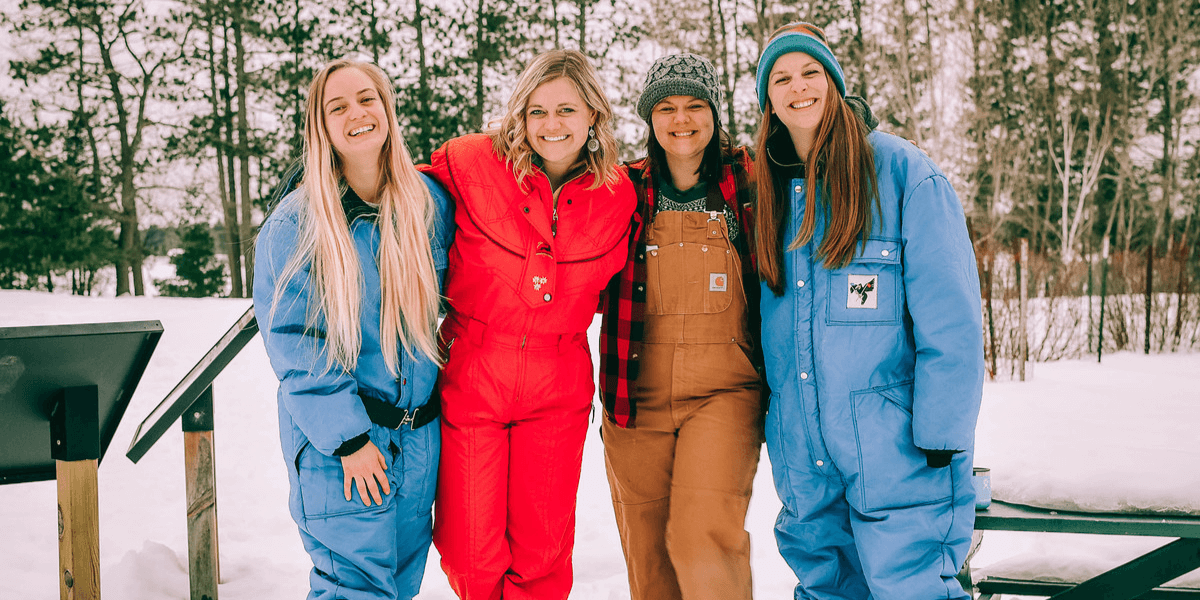 Go ahead and round it out with your favorite mantra. We want to know what it is and why it is so important to you!
"As long as I am breathing, I am practicing yoga."
We wholeheartedly believe that yoga is for every body. Everybody is different and breathing and being aware of what your body needs are the most important.
The point of a yoga practice is to adapt to your needs, rather than the other way around. One never needs to stop practicing yoga due to a variety of barriers and life events, as it is there to adjust and mold to you. There are so many accessible ways to practice yoga, and we believe in reducing barriers while also highlighting inclusivity and a wide range of possibilities in your life.
For more information on Boreal Bliss Yoga Retreats, or to check out their upcoming schedule of women-led yoga retreats, visit their website and connect!