At Maui Yoga Loft & Wellness, Studio Owner Tracy Keenan brings together a team of highly qualified and energetic instructors that teach yoga, healing, and generosity. The mantra here is "Lokah Samasta Sukino Bhavantu," which means, "May all beings be happy and free, and may the thoughts, words, and actions of my own life contribute in some way to that happiness and freedom for all." This sense of peace and responsibility to own both our thoughts and actions is just one of the reasons we chose Maui Yoga Loft & Wellness as our favorite yoga studio in Maui, Hawaii in 2021.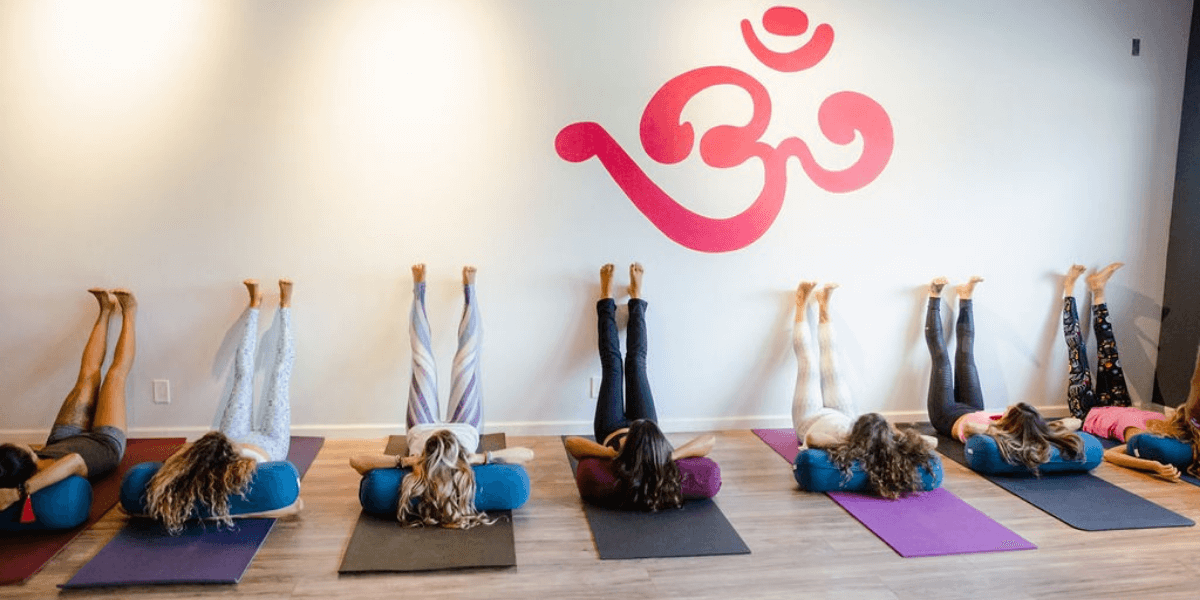 Studio Story
"When I moved to Maui In 1995, I was a single mom of an 18-month-old child," says Keenan. Many of her patrons can relate to her athletic background and grounded roots. After picking up a book, Power Yoga, Keenan was reminded of her love of yoga that was fostered during classes in her prior home, Los Angeles, California. She dedicated the next six months to a research project on yoga at Larchmont School of Yoga.
It was during this time in 1999 that Keenan started teaching yoga at a private fitness studio. Yoga Teacher Training wasn't really a thing during this time, so she enrolled in massage school to gain a better understanding of the human body. From here, Keenan partnered with a local yoga school as a teacher.
After almost a decade of partnering with local yoga studios, Keenan opened her own studio, Maui Yoga Loft & Wellness in 2018.
"The first yoga class I took was in LA with an amazing yoga teacher, Jack White in 1990, at the Larchmont School of Yoga, currently a Yoga Works Studio. He had an amazing story as a recovering addict and after that first class I knew I would teach yoga one day," says Keenan. Her dedication to progression and commitment to learning is exactly what she fosters in her students throughout every practice.
The Space
"We have a beautiful practice room for our students to take classes, as well as four treatment rooms to experience wellness services such as massage, cranial-sacral, shamanic healing, reiki energy healing, facials, and lash extensions," says Keenan of her space. Maui Yoga Loft & Wellness is located in the heart of Kihei, near Maui, and is right across from the ocean, offering beautiful views of both the ocean and the mountains.
Additionally, the studio has adapted to the COVID-19 era, taking extra precautions including hand sanitation, thorough cleanings, and anti-bacterial products throughout the studio.
Patrons here leave feeling refreshed, renewed, revitalized, and inspired.

What We Love
The same dedication to the practice possessed by Keenan is present among all instructors here. "We have a wonderful group of instructors who teach styles ranging from Power Vinyasa, Gentle Flow, Yin, Restorative and Vinyasa," says Keenan. "We pride ourselves in offering a variety of classes for each student to choose from with all levels and class time durations. We offer classes all day every day and our instructors are all highly trained, dynamic, respectful, and passionate yogis."
Expert Advice for New Yogis
We love to ask our yoga leaders what they recommend for new yogis, and Keenan's answer is simple: "Practice practice and practice."
"Try to practice in a non-aggressive manner to stave off injury., following the first Yama of non-harming to yourself. I have learned many hard lessons, being too aggressive in my practice mostly due to coming from a competitive background. Be kind and gentle to yourself even with a fierce practice and the yoga will serve you for your entire life."
Maui Yoga Loft & Wellness is located at 1847 S Kihei Rd STE 203, Kihei, HI 96753. You can see the full schedule here.