At Ganesha Hot Yoga in St. Petersburg, Florida, the mantra is obvious. Ganesha is the remover of negative energy and all obstacles, hence the studio's given name. During any given practice, you'll hear "Om Gam Ganapatye Namaha," which simply means, "May you remove all obstacles."
We can relate to the ebbs and flows of yoga practice here because sometimes, you just need to be in the right headspace. That's exactly what Ganesha Hot Yoga provides its patrons, and is just one of the many reasons we chose this studio as our favorite in St. Petersburg, Florida this year.
Studio Story
Sarah Dawn Furtado found yoga while living in San Francisco in 2000. At this time, she was finishing her MFA in Fine Art. Sarah jumped headfirst into the yoga world, taking a hot Bikram class that she was dragged to by her roommate. And just like that, the yoga love story begins! "The way it made me feel after a hot and sweaty class — so cleansed, both in my body and my mind," she explains. Fast forward to 2004 and Sarah was enrolled as a student under Bikram himself.
After continuously studying, Sarah now specializes in various types of yoga and got her first teaching gig at Funky Door Yoga in San Francisco. "Once I left California and moved down to Florida, a fellow Bikram yogi and I opened up a studio together here in St Pete," explains Sarah. Now, she is the sole owner of Ganesha Hot Yoga and is appreciative for almost a decade in business.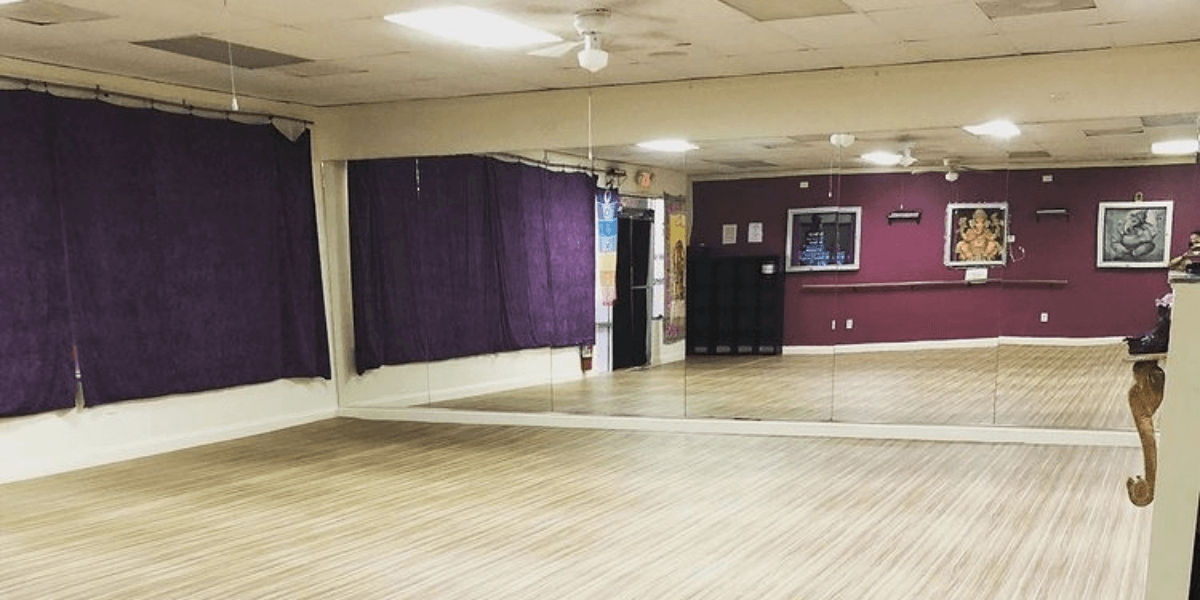 The Space
The space here at Ganesha Hot Yoga is incredibly inviting. So much so that many students call it their home. It is vibrant and colorful, which is expected given the studio owner is an artist. "We also have awesome floors designed for Hot Yoga specifically, as well as being amazing for the joints in the body," Sarah says proudly — beauty and function. The studio itself is small and intimate, welcoming 35 yogis at a time pre-COVID.
Clients leave practice here feeling invigorated, re-energized, and amazing. "This is what we call the "yoga high," chimes Sarah, "No matter how hard we work them, they always leave feeling wonderful and already booking their next visit."
What We Love
We love the unique identity here at Ganesha Hot Yoga. Each of the instructors is highly qualified and knowledgeable, bringing a world of understanding about the human body. Better yet, the classes are fun and foster a sense of family and community. "We get to know each student, their lives, their postures," says Sarah, "Many students comment that this is what makes them feel so comfortable and safe here."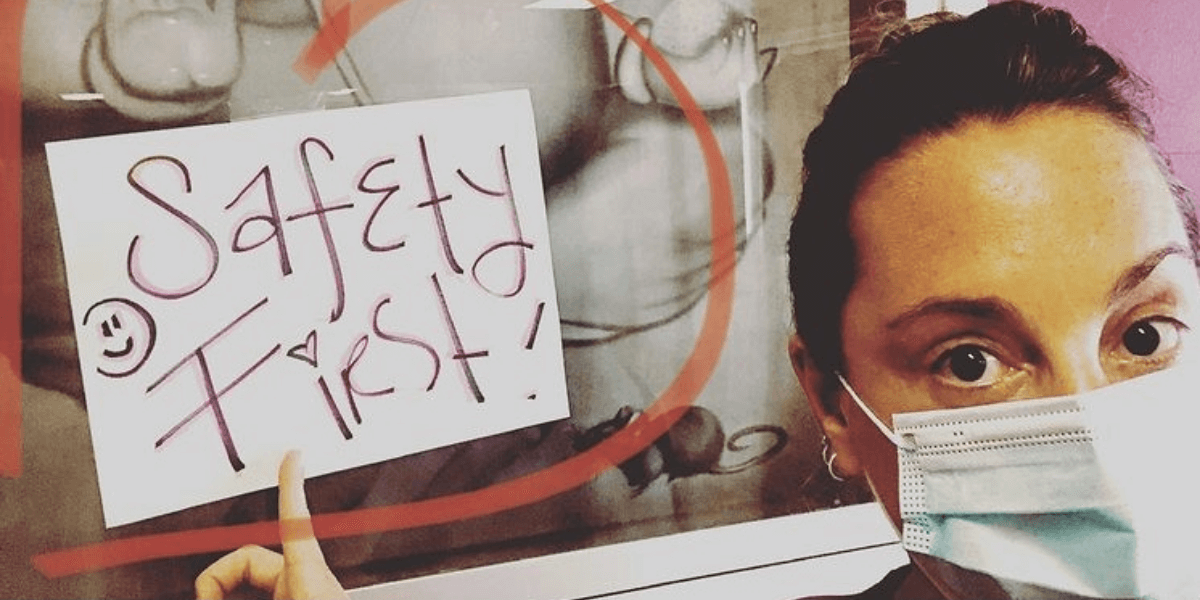 Advice for New Yogis
"Never give up. Live your life one breath at a time. Be grateful that your body can move. It is a journey for the long haul to practice yoga, which is why we call it a practice. Live your life with gratitude, even through the difficult times, because it will always turn around. Have faith, and smile at yourself in that mirror, because you're amazing! We don't smile at ourselves enough these days, and this pandemic? Being forced to cover our faces each day? It should make us so grateful for the opportunity to smile!"
Ganesha Hot Yoga is located at4200 62nd Avenue N Pinellas Park, FL 33781. You can see the full class schedule here.