Better Bodies Yoga in Memphis, Tennessee is the largest yoga studio and salt cave in the midsouth. The studio owner, Karen Moss, takes pride in the attention to detail of the space, and each patron is honored with signature experiences including a final relaxation Savasana. Most importantly, this studio, which spans several buildings, still shows its patrons the love and care that they need to leave feeling lifted and whole.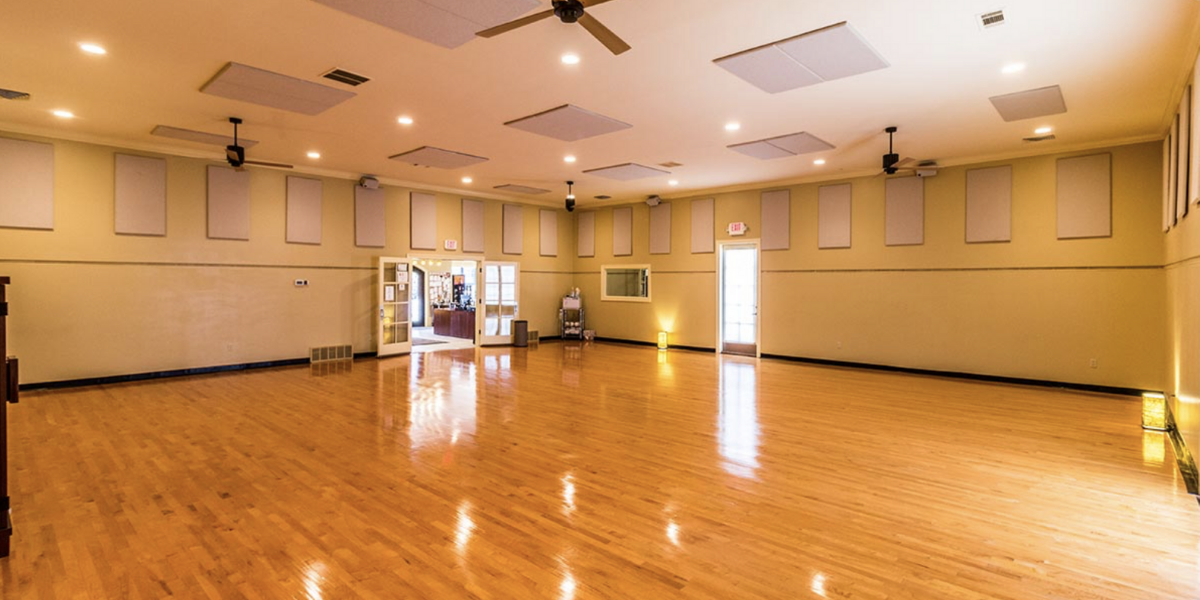 Studio Story
After the loss of her beloved father, studio owner Karen Moss completed training for the Chicago Marathon with The Leukemia and Lymphoma Society's Team in Training. At this time, Moss was also teaching physical fitness classes to groups and individuals as an ACE group fitness instructor. Upon taking continuing education courses to renew her ACE certification, Moss stumbled across Hatha Yoga, which undoubtedly helped her run 26.2 miles to cross the finish line without a single injury. Shortly thereafter, she started teaching yoga in her classes and to individual students for fun, and she was greeted with a great response. For the next few years, while attaining her first Yoga Alliance 200-hour yoga teacher certification status, she donated every penny she collected to her children's day school until the demand for yoga increased dramatically. It was then, in 2004, that Moss found her calling and opened Better Bodies Yoga.
"Yoga was instrumental in helping me endure and recover from both the physical aspect of the marathon, and the emotional pain from the passing of my father," says Moss, "Yoga gave me so much more than I ever expected, and I wanted to pass yoga's transformational gifts onto everyone I knew."
Now, Better Bodies Yoga is one of the greatest yoga studios in the mid-south, not only by size, but also by culture and experience.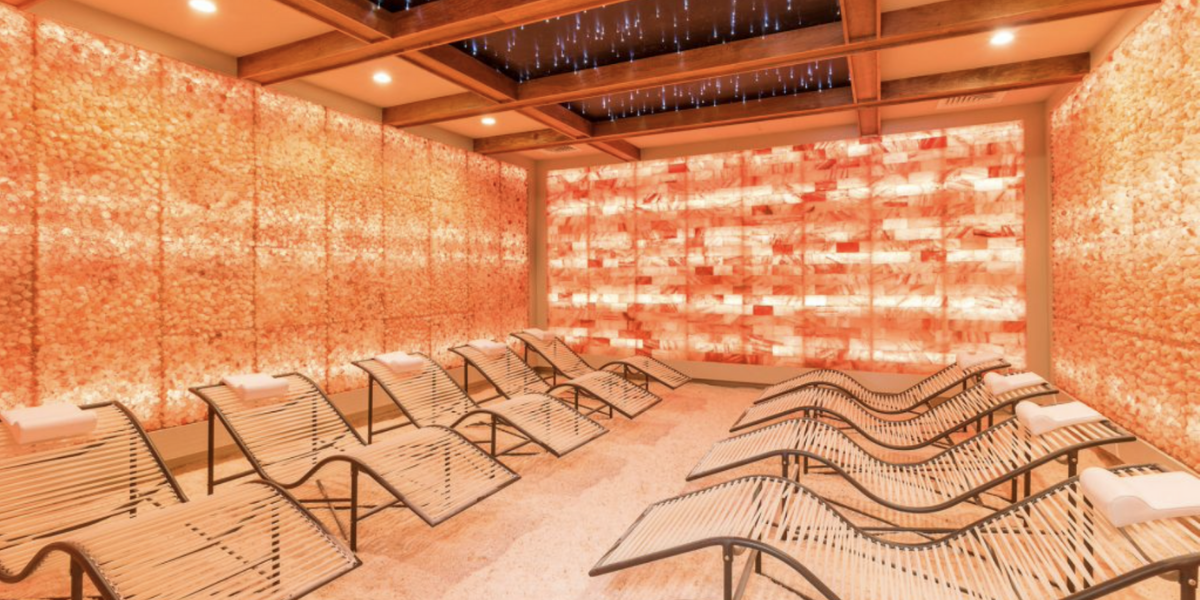 The Space
From the moment you walk through the magnificent iron doors in both the main building and the salt caves, you are greeted by front desk staff who are welcoming and eager to help you find the perfect place to begin a yoga journey. You'll instantly feel an orderly sense of peace and calm, stepping out of the chaos of daily life and into the tranquility of new possibilities and transformation. Each of the three buildings at Better Bodies Yoga is spacious and immaculate, with designated areas to safely place belongings. Students have access to a wide variety of clean and organized props to use during their practice. And, just in case you forget anything, there is a boutique in the main studio and in the salt caves with an assortment of yoga props, accessories, books, salt products, clothing, and more. The space also includes a serene outdoor yoga garden, labyrinth, and flowing fountains that lead into the second building that houses the Great Yoga Wall®.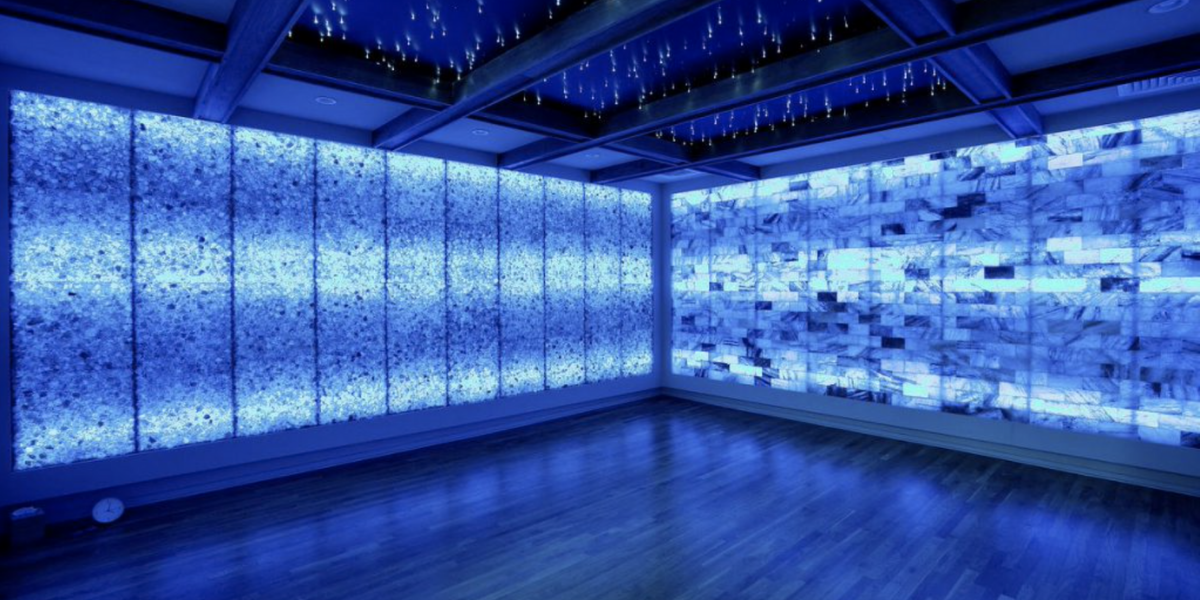 What We Love
Did you say 'salt cave?' We're instantly in love with the amenities and attention to detail at Better Bodies Yoga, better yet the one-off experiences are tailored to traditions and ripe with modern luxuries that make this studio oh, so stylish. Moss has also drawn the attention of a pool of talented instructors, all of whom are YA-200 hour and above certified. They each have their own style and yoga lineages, creating a yoga experience for everyone and anyone.
Expert Advice for New Yogis
We asked Moss what her best advice for new yogis is, and this was her response: "'Heyam Dukham Anagatam:' In English, it means 'The pain that is yet to come can be avoided.'
Practicing yoga cultivates a more optimistic attitude within, and focuses mostly on directing one's awareness toward their blessings, rather than their shortcomings or sufferings. Each time we step onto our yoga mats and take those first few breaths, we arrive at the present moment, which over time brings a deeper sense of mindfulness on and off the mat.
When we take responsibility for our own words, thoughts, actions, and deeds in a mindful way, we can prevent a lot of our suffering that we cause ourselves both mentally and physically. The Sutra, 'Heyam Dukham Anagatam' is the practice and objective of yoga. When we let go of our ego and identify with our true self instead of being the victim and reacting needlessly and negatively to little things that come about in our daily lives, we can minimize our own suffering immensely."
If that's not something that will cultivate a long-term yoga practice, we don't know what is.
Better Bodies Yoga is located at 692 West Brookhaven Circle, Memphis, TN 38117. See their full class schedule here.