If you've heard anything about yoga, it's likely you're familiar with its life-changing benefits like stress reduction, self-discovery and improved flexibility. All those aspects of yoga are true, but we want to highlight a less-talked-about yoga topic: why you should practice yoga with your lover.
Whether you're struggling to make it work or thriving in your relationship, practicing yoga poses for two people is a healthy way to spice up your time together and strengthen your bond. We have the details on all the benefits of practicing yoga with your lover.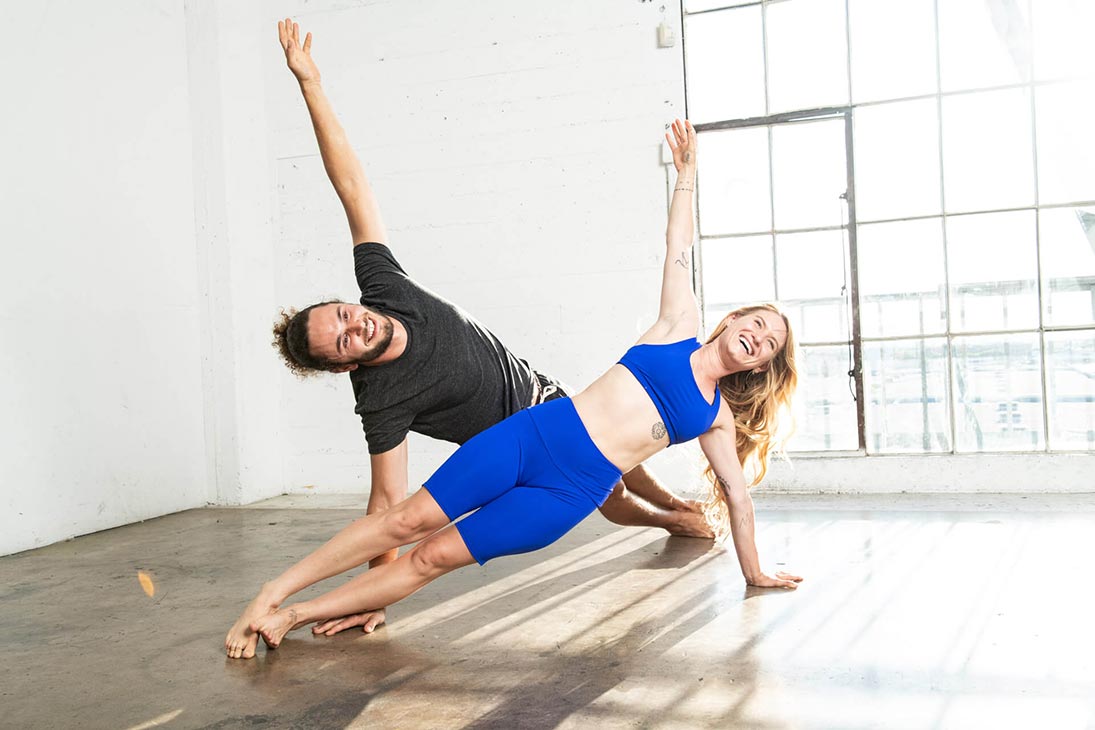 1. You Will Laugh
If you've never done yoga with your significant other, prepare to laugh until you have tears in your eyes. Challenging acroyoga poses (like Front Bird) give you plenty of awkward angles to laugh at! But even simple stretches, like Partner Forward Fold, get you out of your comfort zone and create funny moments. Bottom line, you'll have plenty of reasons to enjoy each other's company and laugh.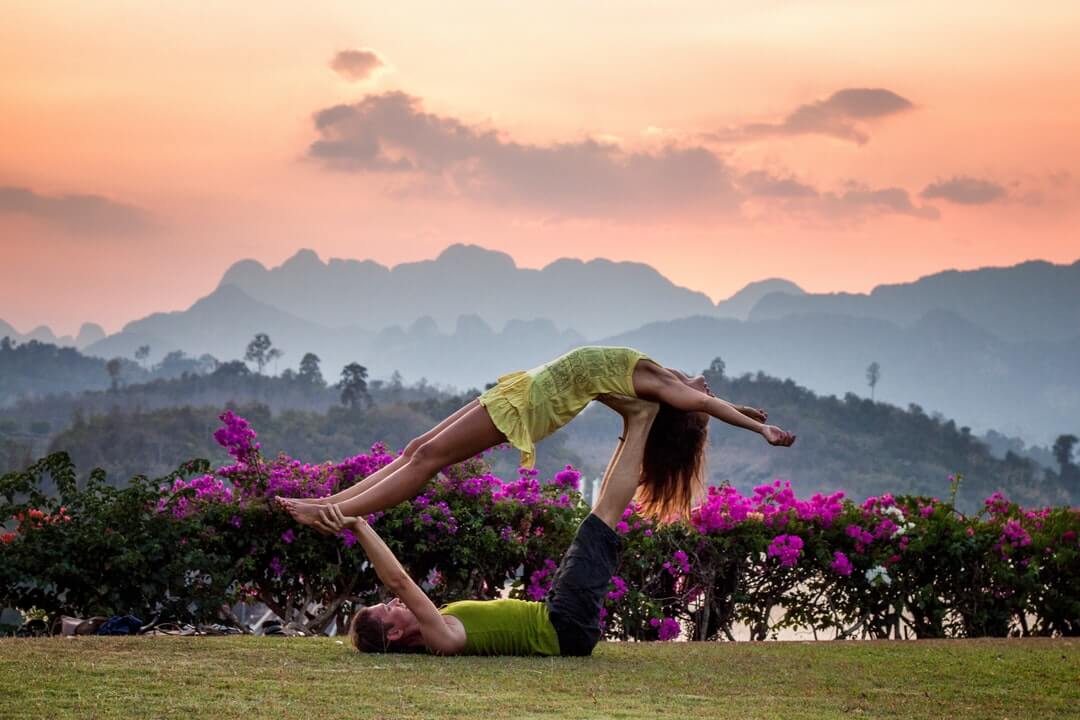 2. You Will Gain Strength & Flexibility
Yoga poses for two people can be as easy or as challenging as you make them. Just the act of doing yoga is proven to improve strength and flexibility, making it an amazing step towards a healthier lifestyle for you and your partner.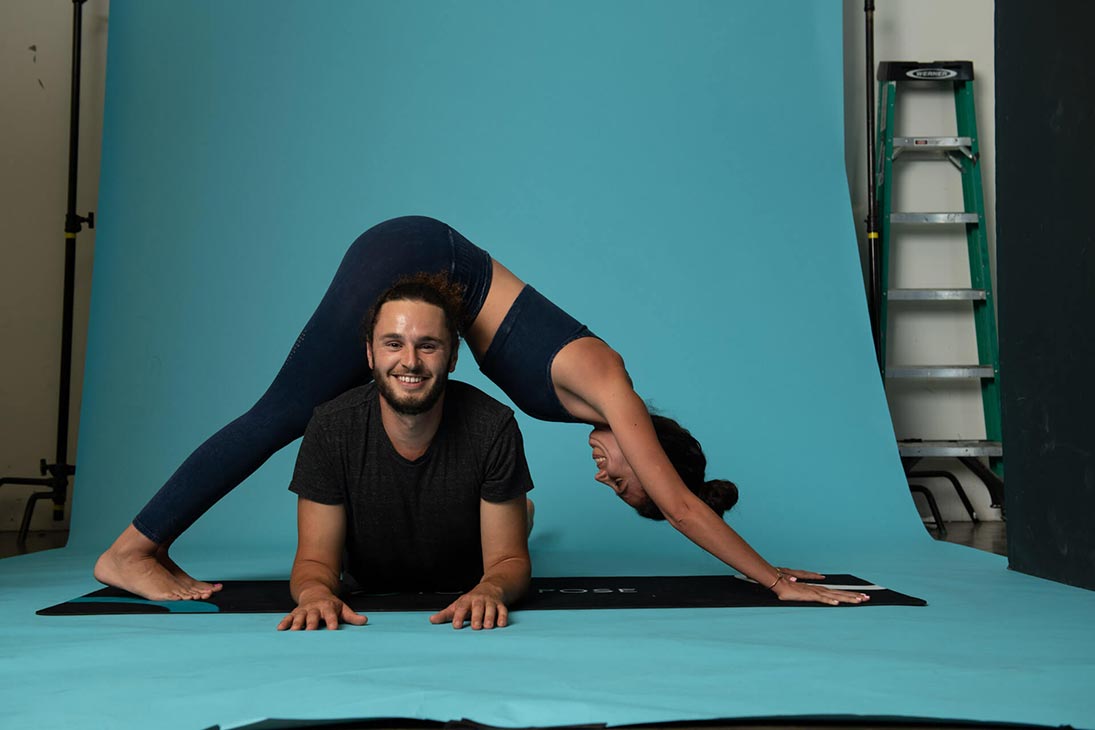 3. Reduces Stress
Yoga is proven to reduce stress, lower blood pressure and spark the parasympathetic nervous system. It's so easy to bring your own personal stresses into your relationship. Making yoga a habit in your relationship is a perfect reminder to leave stress behind and enjoy time with your partner.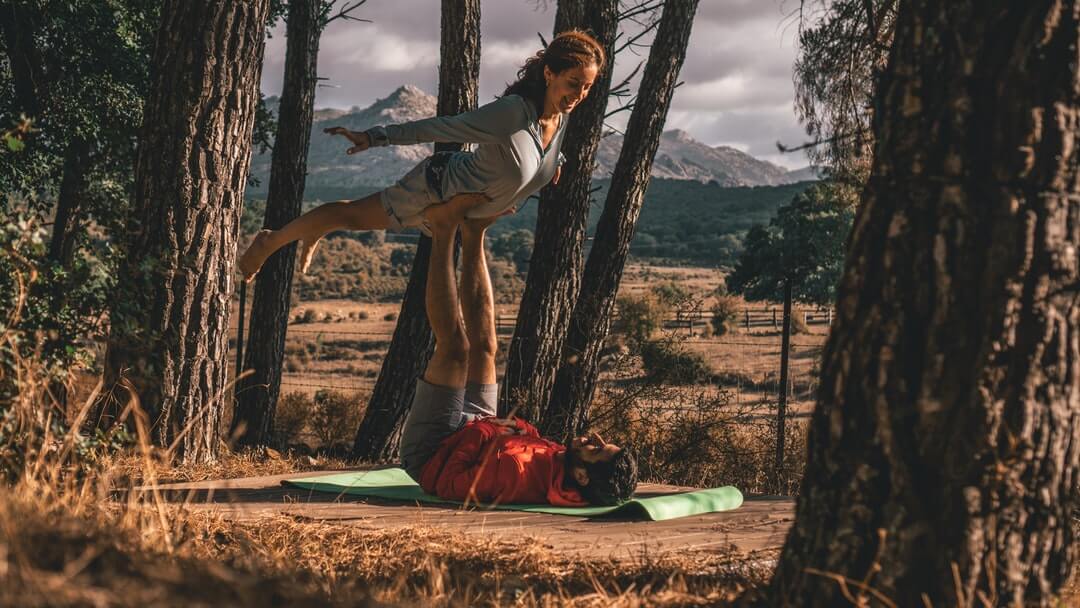 4. Improves Communication
Trying partner yoga poses for the first time requires you communicate in new ways with your language and body. Some poses have you twisted around or upside down and you have to put in conscious effort to accomplish each new pose. Plus, it takes time to build the flexibility and strength for more advanced partner yoga poses, but that gives you something physical to work on together!
In addition, be sure to use modifications when necessary in yoga poses. That way, you are both comfortable and get the most out of each pose.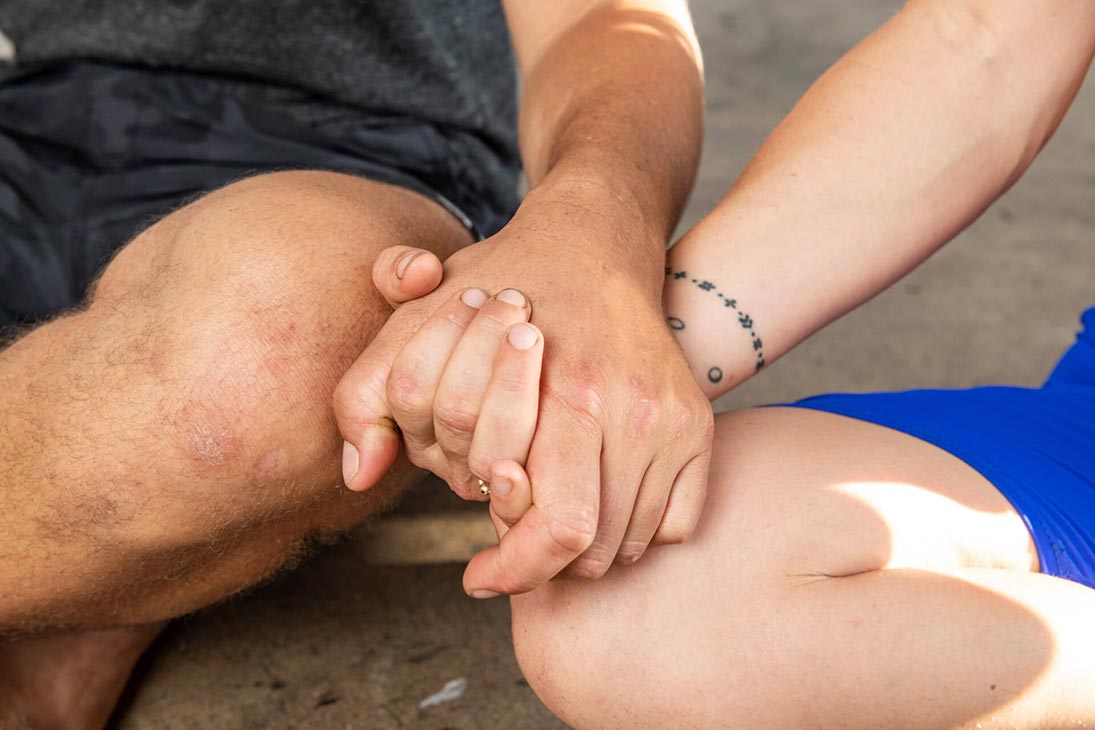 5. Finally, You Will Build Trust & Intimacy
The most beautiful thing about yoga poses for two people is how they build trust and intimacy. Certain yoga poses require you to trust that your partner will support you physically, and the constant communication fosters intimacy. Not to mention you are literally on top of each other!
Plus, Harvard Health Publishing states, "According to a study published online in The Journal of Sexual Medicine (Nov. 12, 2009), regular yoga practice improves several aspects of sexual function in women, including desire, arousal, orgasm, and overall satisfaction." Ladies, who can say no to those benefits?