The COVID-19 pandemic has shaken our lives, including our yoga practices. But, while we cling to our sanity with at-home practices and while yoga studios acclimate to Zoom classes, yoga retreats have taken a back seat. Travel restrictions, safety threats, and concerns for our loved ones and family members have all thrown a wrench in how we "yoga" today.
As our lives change and we begin to reopen to the public and go back to normal, yoga retreats are making a resurgence. When deciding if a yoga retreat is "right" for you, right now, use these 5 tips to help you make the decision.
1. Think About Your Life Philosophy Moving Forward
With the pandemic impacting all of our lives, many of us are finding ourselves rethinking how we do daily activities. As yoga retreats become an option for us again, think about how you carry safety precautions with you even in your daily activities. You may find yourself sanitizing more, wearing a mask even when you're alone or outside, or refraining from touching your face. You may even find yourself keeping a distance from others. These precautions can be applied to many of your activities and can help to keep you safe, while still living a happy and full life.
2. Understand Your Personal Risk & Decide from There
Everyone is different. If you are at high risk or retreats are out of your comfort level, simply skip this season! Remember, the most important thing is your safety – decide if you are ready for travel and to attend a retreat based on your own personal situation. Keep in mind that yoga retreats will still be available next year!
3. Address Your Mental Health
Are you experiencing high levels of stress? Do you feel overwhelmed and like you need a break? Perhaps a yoga retreat will actually help your mental health, alleviate stress and allow you to finally relax! Think about the benefits of a yoga retreat, will you feel refreshed and settled once you return? Weigh up the options and pros and cons before ruling out a yoga retreat entirely.
4. Don't Let Others Make the Decision for You
Don't let others voice your opinions or needs. When it comes to deciding if a yoga retreat during COVID times is the right choice for you, try not to let others sway you. Weigh up your personal needs and decide for yourself. When you go on the retreat, use best safety practices and continue to live your healthiest and safest life, even while getting your zen on!
5. Choose the Right Retreat
Not all retreats are equal. When researching a yoga retreat, be sure to read up on their safety precautions. Check things like sanitation, social distancing, hygiene, and overall recognition and awareness of the pandemic. Be sure that everyone attending is equally as aware and cognizant of safety. If you are not sure, contact the retreat leader directly and ask questions about safety and COVID-19 precautions.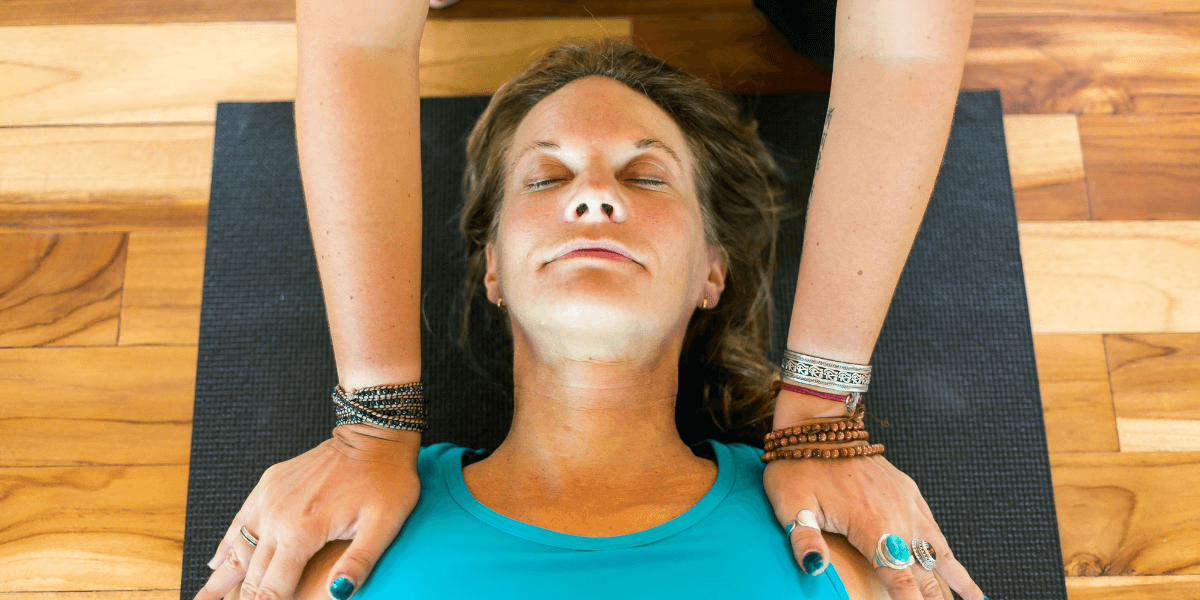 Our Recommended Yoga Retreat
When it comes to travel and yoga retreats, Blue Osa Yoga Retreats are highly recommended for an elevated and safe experience. Whether you're attending a leisurely yoga retreat or yoga teacher training, Blue Osa takes safety precautions to keep all yogis protected from COVID-19. Additionally, Blue Osa offers socially distanced experiences including farm-to-table cuisine, a luxe spa, beautiful accommodations, and adventures in Costa Rica.
See all of Blue Osa's upcoming yoga retreats here.