Agnistambhasana (AG-nee-stahm-BAHS-uh-nuh)
BENEFITS OF FIRE LOG POSE
Stretches the hamstrings and the quadriceps
Hip opener, great for tight hips and hip flexors
Helps with arthritic symptoms
Lightly stimulates the abdominal organs, improving digestion and metabolism
Boosts self confidence
Fire Log Pose, or Agnistambhasana, is a pose which stretches and opens all of the lower body. It engages the quadriceps, the hamstrings, the glutes and the psoas, demanding the agility of all the joints. Moreover, it is a powerful stimulant of the Root Chakra, exerting self confidence and self awareness.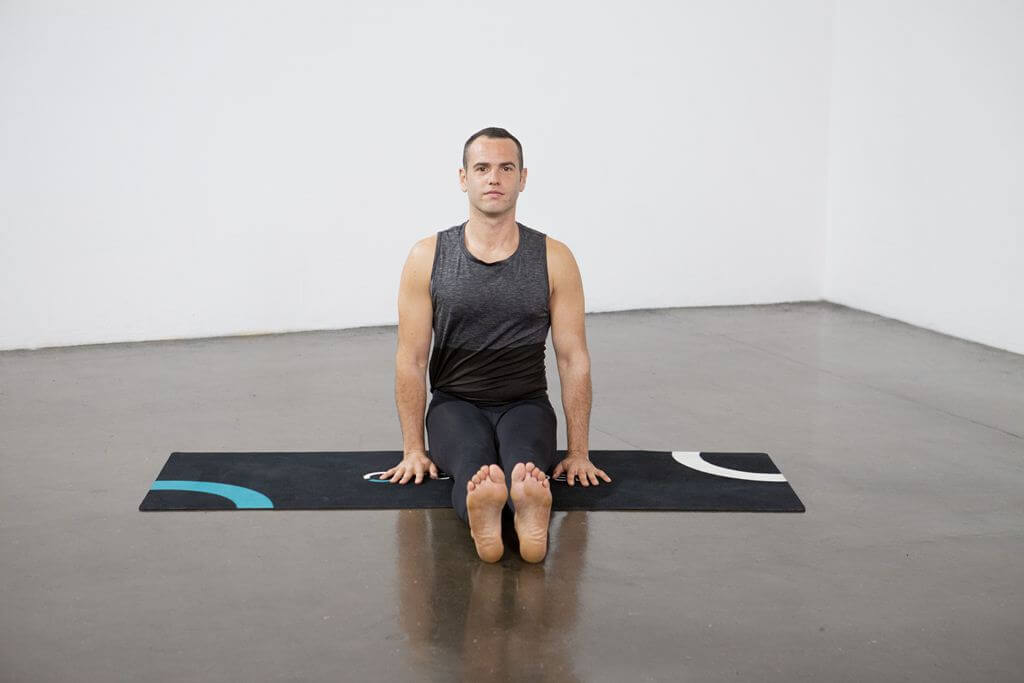 1.) Sit comfortably on the mat, with your back straight and erect, your legs straight out in front of you. Wiggle from side to side to ensure you are sitting on your sit bones.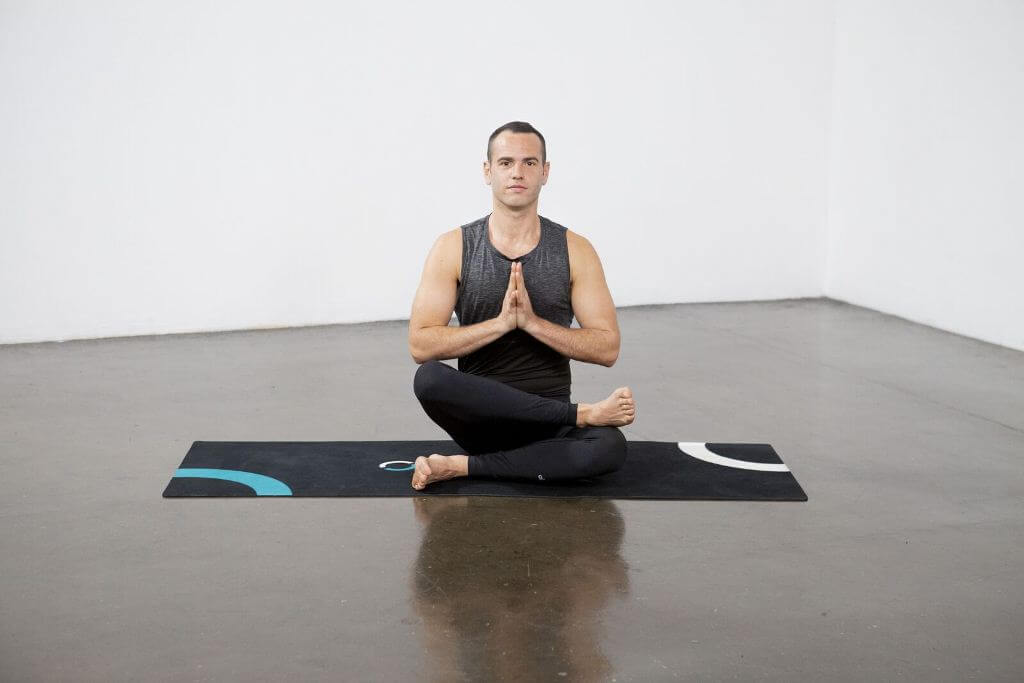 2.) Cross your left leg under your right leg with the side of your foot on the mat. Take your right leg and cross it over your left, placing the side of your foot on your left thigh. Bring your hands to heart center and lengthen your spine through your the top of your head .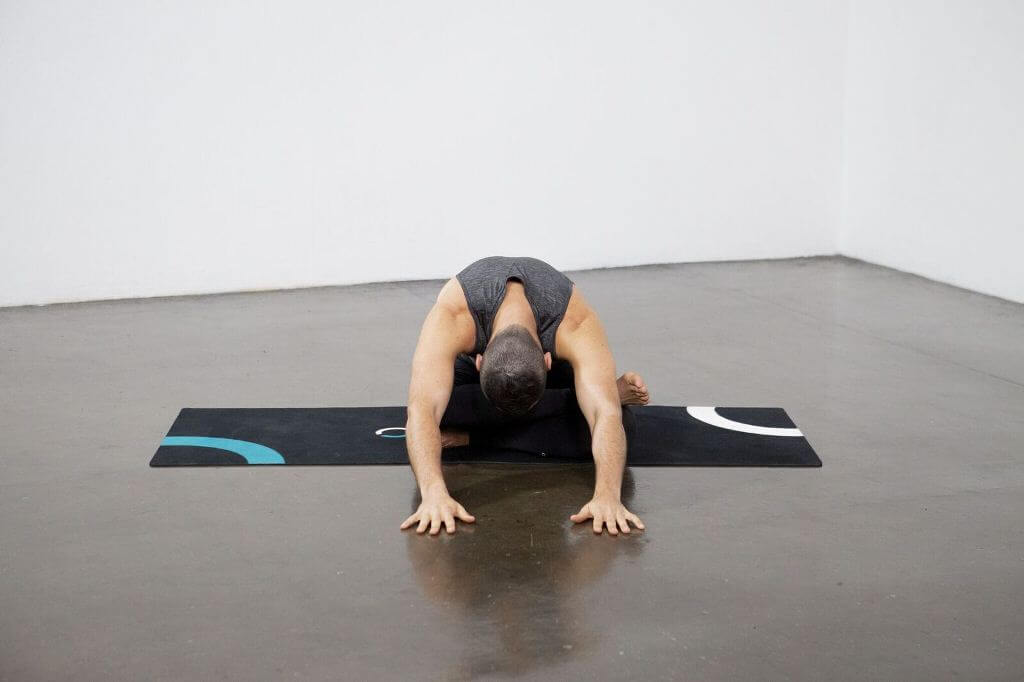 3.) To intensify the stretch, slowly lean forward and place your hands flat on the floor, creating a deep stretch through the lower back and shoulders.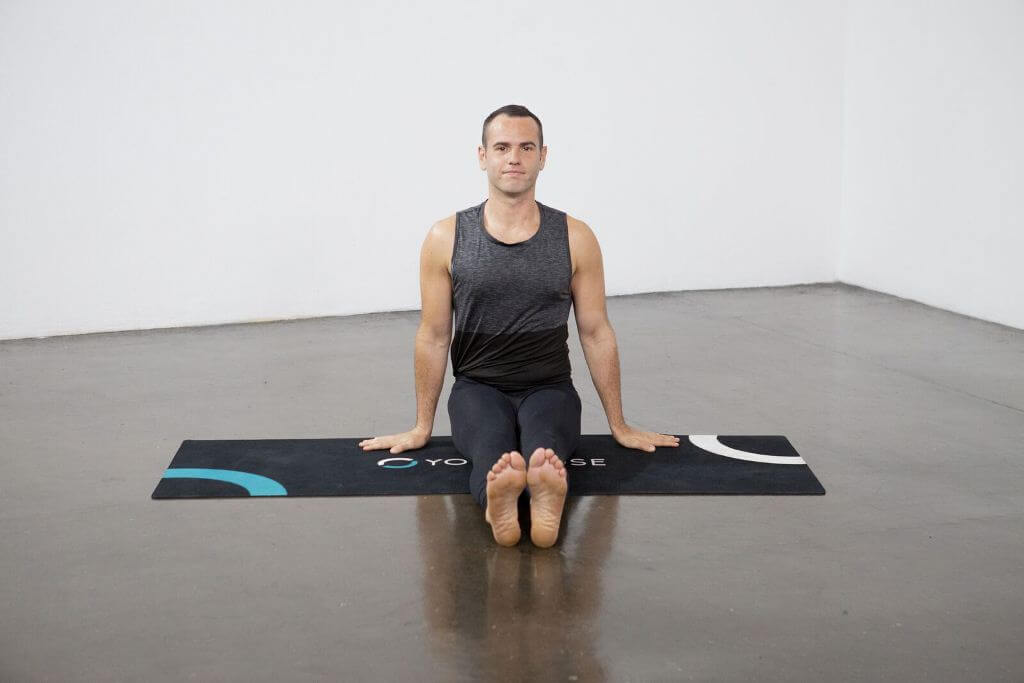 4.) To release from the pose, simply uncross your legs. Repeat on the opposite side.
HEALTH BENEFITS OF FIRE LOG POSE
FIRE LOG POSE FOR TIGHT HIPS
Fire Log Pose is a classic yet powerful hip opener. It properly stretches most of the muscles in the groin area, preparing the practitioner for more advanced poses.
FIRE LOG POSE FOR HEALTHY JOINTS
Fire Log Pose excellently activates the involved joints, making them more agile and fit, preventing arthritic symptoms.
FIRE LOG POSE FOR SELF CONFIDENCE
Fire Log Pose is a seated pose that grounds us by stimulating the Root Chakra responsible for self confidence and self awareness. It allows us to awaken self belief and look forward to the future without fear or doubt.
Contraindications & Cautions
Arthritis of the knees or another knee condition
Hip injury
Ankle injury
Problems with straightening the back
Modifications & Deepening the Pose
FIRE LOG POSE LEANING FORWARD
The Leaning Forward variation of the Fire Log Pose (shown in the tutorial) is great if you would like to deepen the stretch of the hips and the legs' muscle while lengthening the spine even more. Starting from the standard position, bend forward at the level of your hips, reaching your arms as forward as possible until the hands lie flat on the ground, shoulder distance apart. Bring the head after them so that it rests on the ground, the crown of the head pointing forward. Adjust to your goals and means.
FIRE LOG POSE WITH A TWIST
If you would like to work on your waist and the lower back, Fire Log Pose with a twist will do the job. Starting from the standard position, on an inhale, lightly put a hand of one arm on the opposite knee, without any pressure. Let the spine and the torso follow this movement. At the same time, reach back with the second arm accordingly. When the twist is complete, exhale. Your neck and head should also follow the movement of the torso.