Urdhva Dhanurasana (OORD-vuh duh-nur-AHS-uh-nuh)
Opens the chest and shoulders
Tones arms, legs, glutes and back
Strengthens the wrists
Stimulates the thyroid and pituitary
The literal translation of Urdhva Dhanurasana is Upward Bow, referring to Bow Pose (Dhanurasana) but facing in the opposite orientation. Wheel Pose is an intense backbend that requires a lot of strength and control, as well as an ability to press your bodyweight up. Therefore it should only be practiced by intermediate and advanced students, and supervised accordingly when starting out.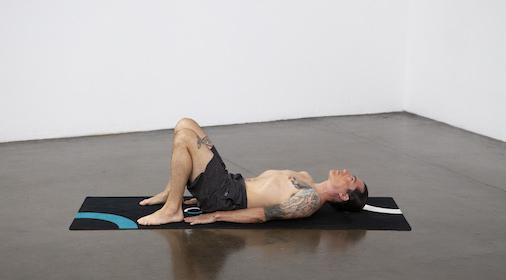 1.) Begin lying on your back on your mat with your knees bent and your feet near your glutes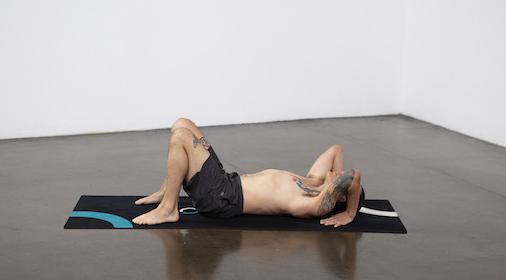 2.) Lift your arms up and place your palms on either side of your ears on the mat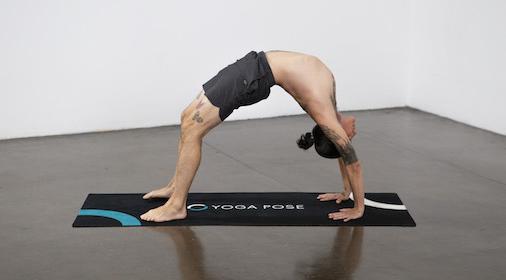 3.) Use your legs to press your glutes, lower back and chest up off the ground so you are raised by just your arms and your legs, the rest of your body should be up like a bridge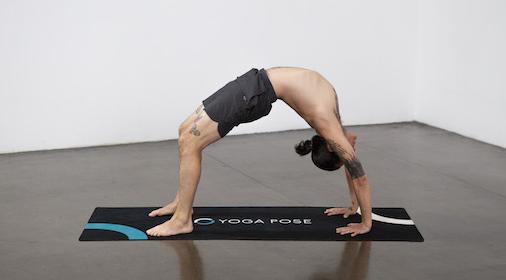 4.) Hold this position for up to a minute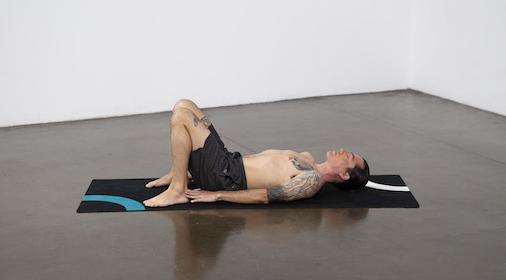 4.) To release, simply lower your body back down to the mat slowly starting with your glutes
HEALTH BENEFITS OF WHEEL POSE
WHEEL POSE FOR ENERGY
Inversions have a reputation of bringing calm and focus to your practice. While Wheel Pose is great for increasing focus, it actually acts as an energising inversion. It requires hard work from a variety of muscle groups and calls for commitment, which leaves you with an exciting rush, ready to execute your daily goals.
WHEEL POSE FOR SHOULDER MOBILITY
For anyone who works at a desk or combines yoga with exercise that involves a lot of pulling (calisthenics, climbing, aerial circus, pole fitness, bar gymnastics), Wheel Pose could make a huge difference to your fitness performance and overall posture when practised regularly. Even if it takes a while to get there, conquering this ultimate shoulder and chest opener would make the journey worth it!
CONTRAINDICATIONS & CAUTIONS
Back injury and long-term conditions
Carpal Tunnel Syndrome
Headache
Heart issues
MODIFICATIONS & DEEPENING THE POSE
MODIFYING WHEEL POSE WITH PROPS
When you're first starting out, you may find it difficult to lift your body weight all the way from the floor. Consider using a set of blocks to prop the shoulder blade or head slightly higher in relation to the floor. If you are finding that your feet and knees are splaying out, you may want to use a yoga belt to wrap just above your knees, to stop them riding apart more than hip width.
MODIFYING WHEEL POSE FOR DEEPER BACKBEND
Once you have mastered the basic Wheel Pose and would like to explore it further, try decreasing the distance between hands and feet. Make sure the backbend is not limited only to lumbar spine but instead it is a deeper bend all throughout the spine.