Virabhadrasana II (vee-ruh-buh-DRAHS-uh-nuh)
Strengthens legs and glutes
Helps to improve posture
Stretches psoas
Builds strength in arms and shoulders
Allows for broadening through shoulder blades and collarbones
Opens through thighs and groin
Warrior II, or Virabhadrasana II, is a natural continuation in the Warrior series, and can be used in a sequence as well as practised in isolation. It involves the majority of muscle groups and requires a lot of focus to get all the pose elements right.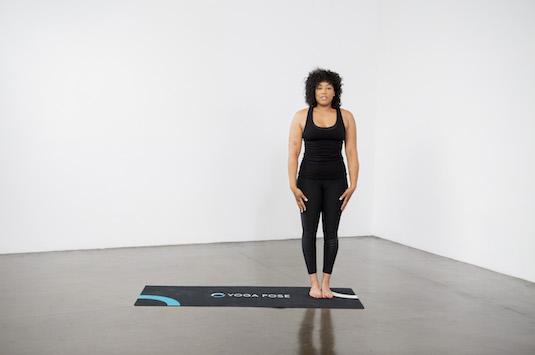 1.) Begin in Mountain Pose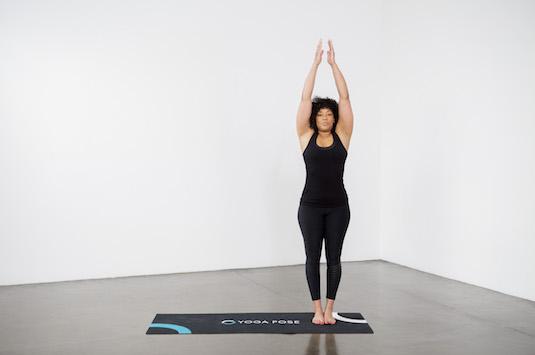 2.) Raise your arms overhead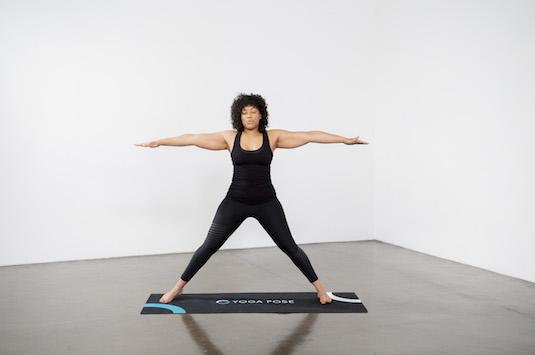 3.) In one sweeping motion, separate your legs, placing your front leg about three to four feet wide. In the same motion, lower your arms so they are engaged and parallel to the floor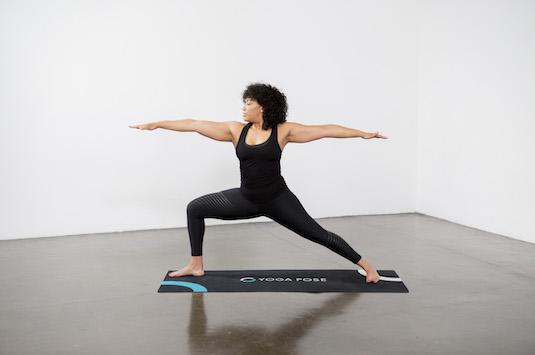 4.) Shift your front leg so that the toes are pointing forward, look at the fingertips of your front arm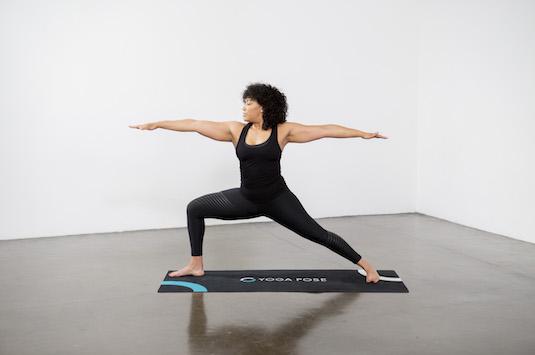 5.) Bend your front leg and come into a high lunge with your arms still engaged and parallel to the floor. Keep your gaze passed your front fingertips. Breathe and hold this pose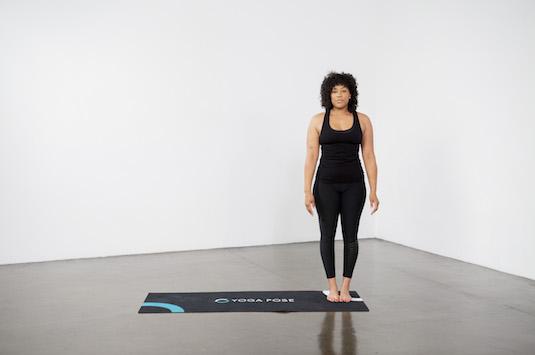 6.) To release this pose, simply straighten your leg and come up to Mountain Pose. Duplicate on the opposite side
HEALTH BENEFITS OF WARRIOR II POSE
WARRIOR II FOR IMPROVING STAMINA
Warrior II is quite a demanding pose. It requires strength in the legs, arms, shoulders, back and core. It calls for flexibility in the hips and openness in the chest. It improves posture long term and allows you to work on balance. Engaging through the thighs and groin contributes towards better control of your pelvic floor. Holding Warrior II for a prolonged period of time as well as practising it on a regular basis is key to improving your overall stamina.
WARRIOR II FOR RELIEVING BACK PAIN
Strengthening the core isn't limited to getting a six pack. Sure, core includes the frontal abdominal muscles but if you think of it as a corset supporting our torso, you'll see it includes transabdominal muscles, obliques and back muscles. The more support you get from your core, the more chance you get to ease or even eliminate back pain completely.
Contraindications & Cautions
Diarrhea
High blood pressure
Neck problems (see modifications)
Modifications & Deepening the Pose
MODIFYING WARRIOR II FOR LIMITED MOBILITY
If you are struggling to hold a stable Warrior II position without sacrificing good form, it doesn't mean you shouldn't include it in your practice. Consider placing a chair below the front thigh to provide extra support. With regular practice, you should notice improvement fairly soon, and eventually you could get rid of the chair altogether!
MODIFYING WARRIOR II FOR DEEPER EXPRESSION
If the area you'd like to challenge is your hips, you may do so by lengthening your stance, allowing your hips to sink deeper while maintaining a 90 degree angle at the front knee. If you'd like to direct more effort to your arms and back, try turning your palms and inner elbows to face the sky.
MODIFYING WARRIOR II FOR NECK PROBLEMS
If you've been known to experience neck issues, keep your chin centered above chest instead of turning your head towards the front hand.