Urdhva Mukha Shvanasana (OORD-vuh MUK-uh shvuh-NAHS-uh-nuh)
BENEFITS OF UPWARD FACING DOG POSE
Strengthening through thighs, buttocks, arms and shoulders
Opening through chest and shoulders
Lengthening through the hip flexors
Weight bearing on wrists
SUMMARY OF UPWARD FACING DOG POSE
Upward Facing Dog is a name directly translated from Sanskrit (urdhva meaning up or upwards, mukha meaning face, svana or shvana meaning dog) and is referring to a stretch often observed in dog's behaviour. In yoga, it's often used as a deeper progression from Cobra Pose (Bhujangasana) and sequenced as part of Sun Salutations.
UPWARD FACING DOG POSE TUTORIAL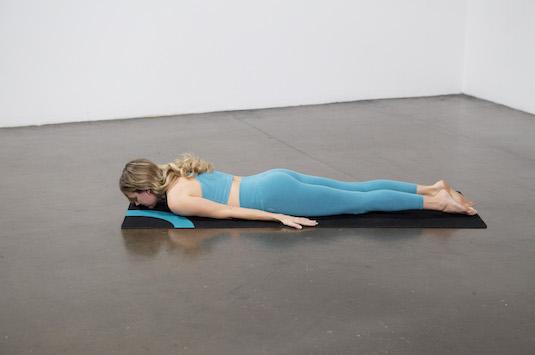 1.) Begin lying flat, face-down on the mat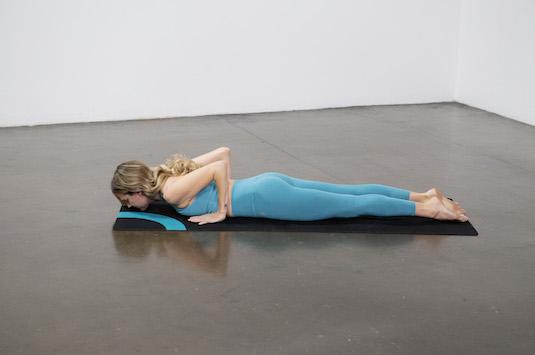 2.) Press your palms into the mat near your waist, so your elbows are pointing up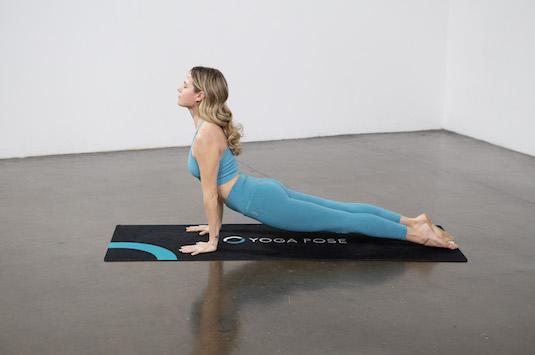 3.) Lift your head, chest and stomach off of the mat, pressing your palms and the top of your feet into the mat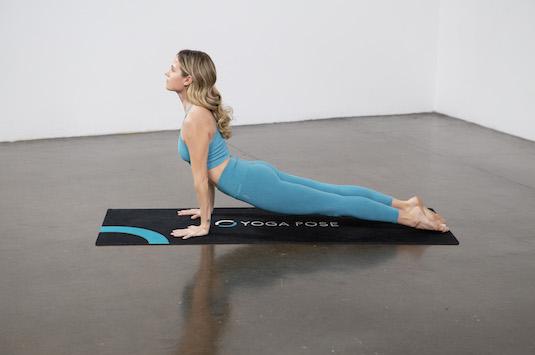 4.) Straighten your arms, engage your core, legs and glutes; hold the position for up to one minute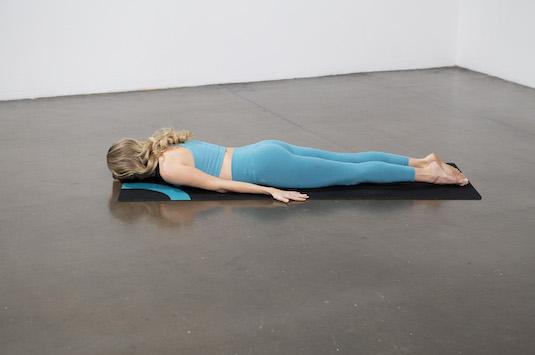 5.) Lower yourself back down to the mat
HEALTH BENEFITS OF UPWARD FACING DOG POSE
UPWARD FACING DOG FOR SPINAL EXTENSION
When performed properly, Upward Facing Dog encourages extension throughout the whole spine, from the sacrum and all the way up to the base of the skull. Be careful not to collapse through the core or drop the head back, as that would result in a hinge in your lumbar and cervical spine, taking the openness away from thoracic area.
UPWARD FACING DOG FOR UPPER BODY STRENGTH
Lifting your legs off the floor brings a big portion of the weight forward and shifts the focus into the upper body. Upward Facing Dog combines wrist flexion, opening though the chest, engagement through shoulder blades, lift from the core and external rotator work – all pretty significant when it comes to upper body strength and mobility.
Contraindications & Cautions
Back injury
Spine issues (especially long-term conditions such as previous dislocations, slipped discs, scoliosis etc)
Pregnancy
Carpal tunnel
Modifications & Deepening the Pose
MODIFYING UPWARD FACING DOG FOR BEGINNERS
When you first start transitioning from Cobra to the more challenging pose of Upward Facing Dog, you might find it difficult to keep your legs lifted. Consider putting a rolled up blanket underneath your top thighs..
MODIFYING UPWARD FACING DOG TO DEEPEN THE POSE
If you would like to explore a more challenging variation, try performing Upward Facing Dog with your toes tucked under. Press down through the balls of your feet and you lower through the hips and push the backs of your knees open.