Dandasana (duhn-DAHS-uh-nuh)
Stretches hamstrings
Relieves lower back tension
Strengthens back muscles
Improves posture
Staff pose, or Dandasana ("Danda-" meaning staff, "-asana" meaning pose), is an upright seated position that allows for the opening of the hamstrings, while simultaneously strengthening the back muscles. With modifications, it is accessible to complete beginners and people with mobility issues.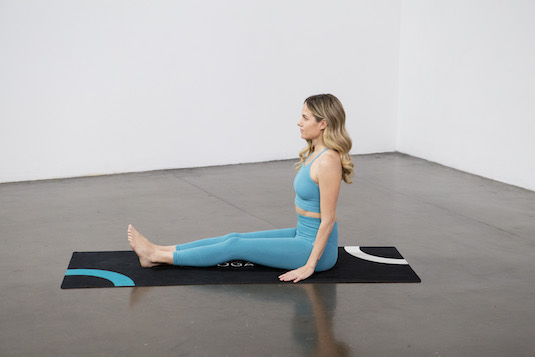 1.) Start by sitting upright with your legs together and extended forward. Align your shoulder over the hips. It might be a good idea to slightly tilt your pelvis anteriorly to help the upright position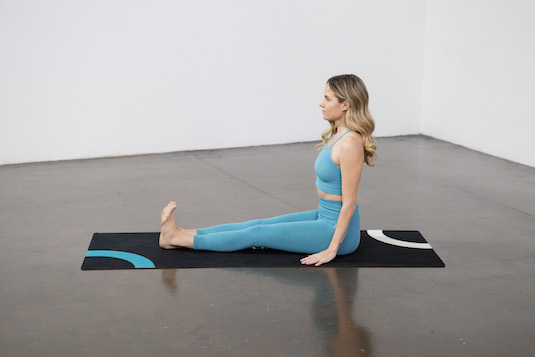 2.) Draw the shoulders back as you lengthen through your pecs and reach up through the crown of your head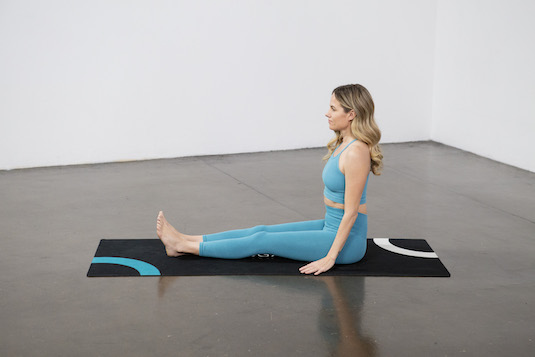 3.) Firm through the thighs, rotate them slightly towards each other and draw them down towards the ground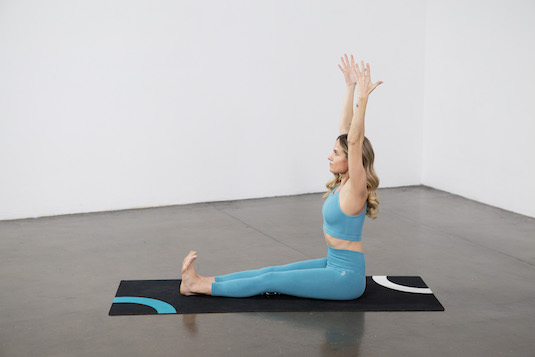 4.) Press your hands into the floor on either side of the hips for extra support. Flex your ankles, pushing the heels forward and pulling the toes towards you. Hold the pose for about a minute before transitioning into another asana. You may also choose to extend the pose and lengthen your arms to the sky above your head. Breathe here to intensify the pose
HEALTH BENEFITS OF STAFF POSE
STAFF POSE FOR BETTER POSTURE
If you lead a sedentary lifestyle, you are likely relying on the back of your chair to keep you upright. If you are working at a desk, it's easy to slip into the habit of sloping shoulders forward. These habits have a long term negative effect on your posture, and practising Staff Pose regularly could help counteract these effects as well as instill good habits going forward.
STAFF POSE FOR BODY AWARENESS
Staff Pose requires simultaneous work of several muscle groups. Being able to engage through back, thighs, necks, shoulders and feet at the same time may take a little while to master but as a result you gain greater control and awareness of your own body.
Contraindications & Cautions
Wrist injury
Lower back injury
Modifications & Deepening the Pose
MODIFYING STAFF POSE FOR TIGHT HIPS
If you are finding it difficult to sit upright in the perfect 90 degree angle, consider raising your seat. A yoga block, a bolster or even a rolled up blanket would make a huge difference and allow you to stack the shoulders over the hips.
MODIFYING STAFF POSE FOR STRONGER HIP FLEXORS
If you would like to deepen the pose and bring the focus to the hip flexors, raise the feet off the ground. Even when feet are positioned a couple of inches higher, the hip flexors would have to work harder to maintain the fold.