INTENSE SIDE STRETCH POSE
Parsvottanasana (pars-voh-tahn-AHS-anna)
BENEFITS OF INTENSE SIDE STRETCH POSE
Stretches hamstrings and quadriceps muscle
Lengthens the tailbone
Corrects posture
Engages muscles of the abdomen and of the lower back
Promotes body awareness
SUMMARY OF INTENSE SIDE STRETCH POSE
Intense Side Stretch Pose, or Parsvottanasana, is a beautiful balancing, stretching as well as strengthening pose. It demands awareness and synchronized breathing from the practitioner so it also serves as a wonderful calming practice. It is great whenever one needs a deep, whole body stretch with an emphasis put on the hamstrings and the core.

INTENSE SIDE STRETCH POSE TUTORIAL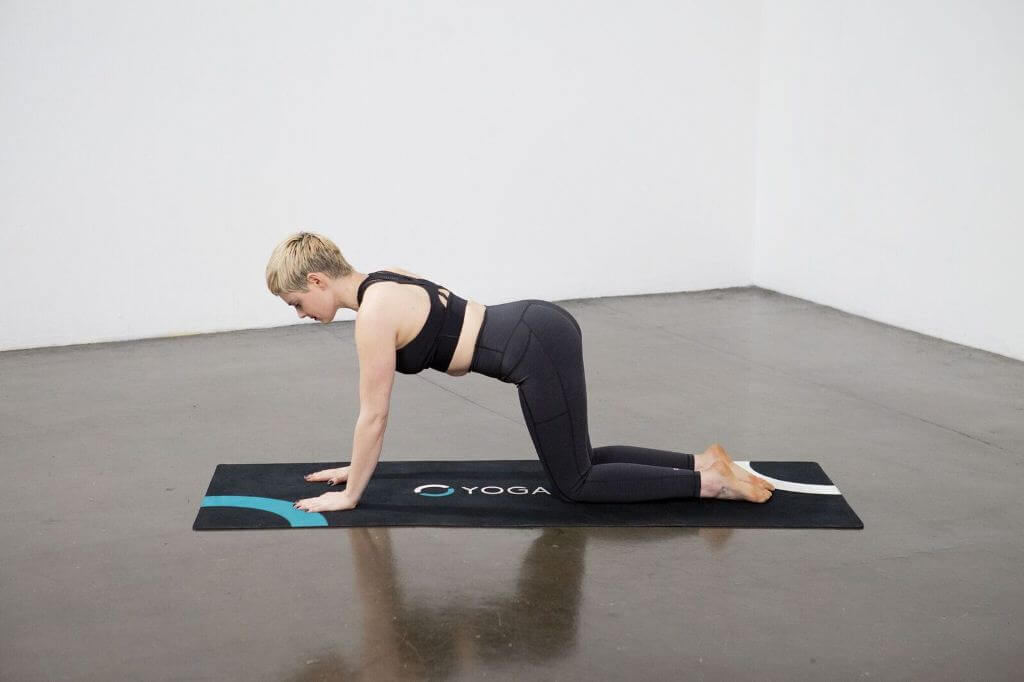 1.) Begin in tabletop position.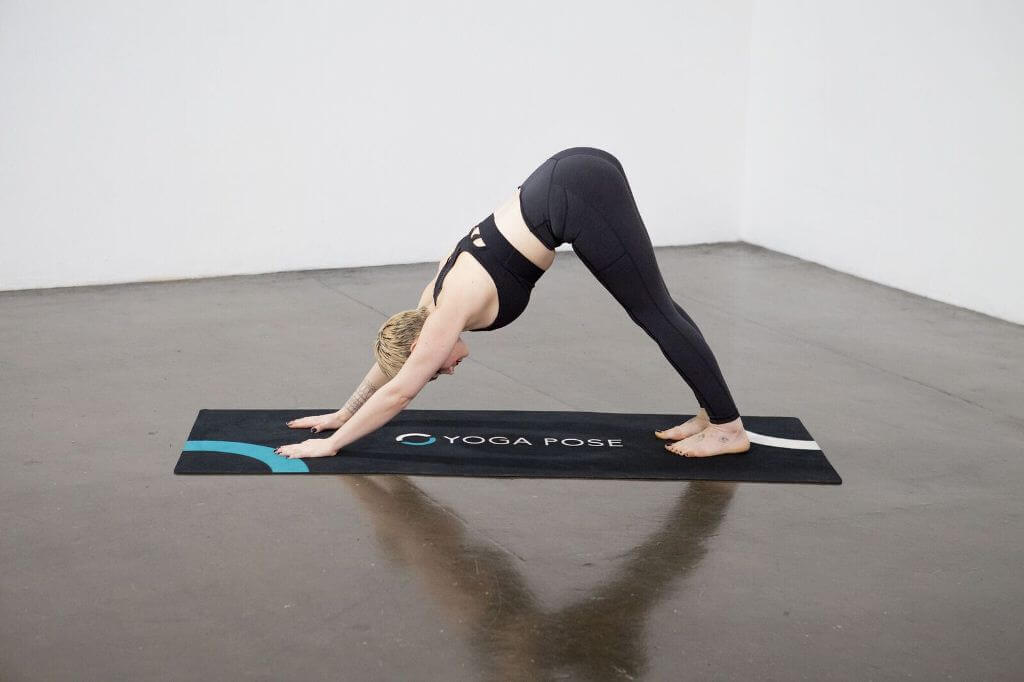 2.) Press back into Downward Facing Dog.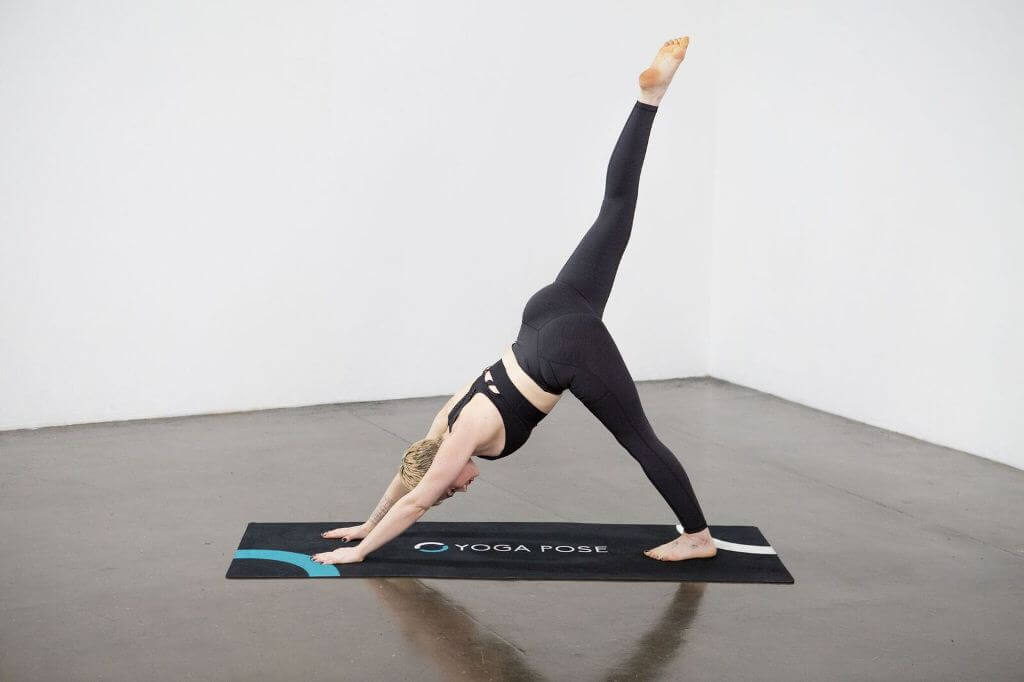 3.) Lift your right leg up to the sky.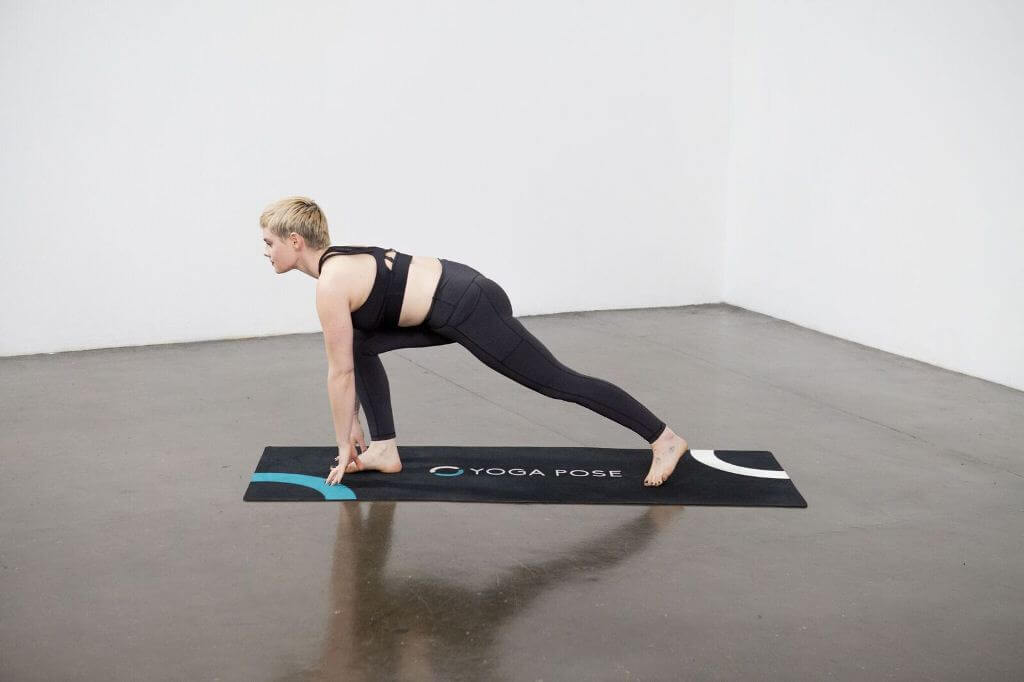 4.) On an exhale, place your right foot between your hands, shift your back foot to a 45-degree angle.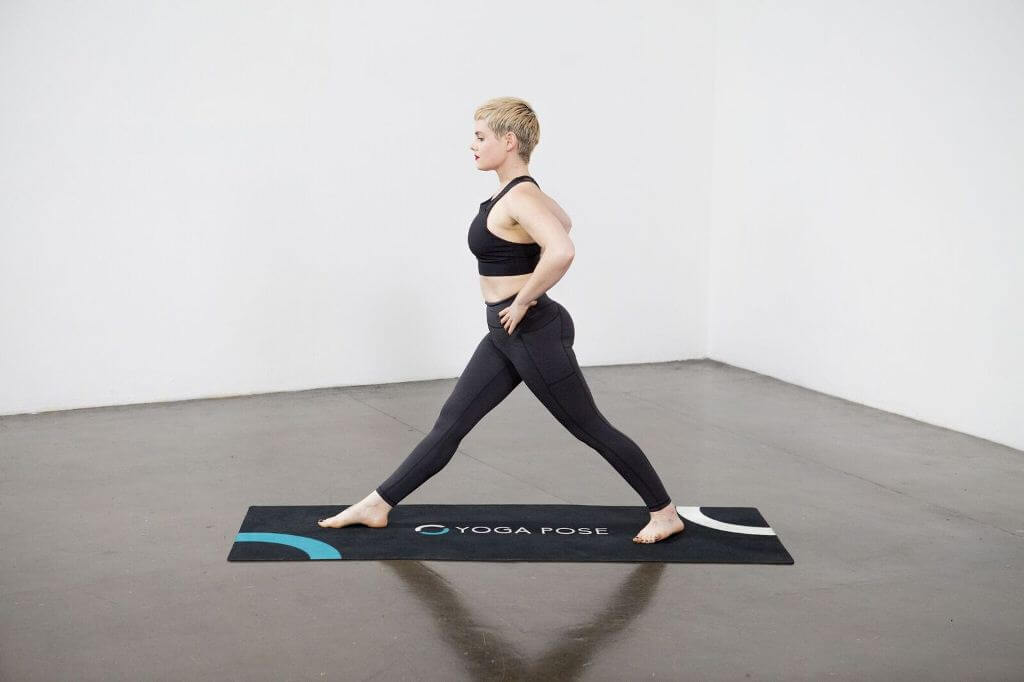 5.) Slowly rise up, straightening your front leg and squaring your hips.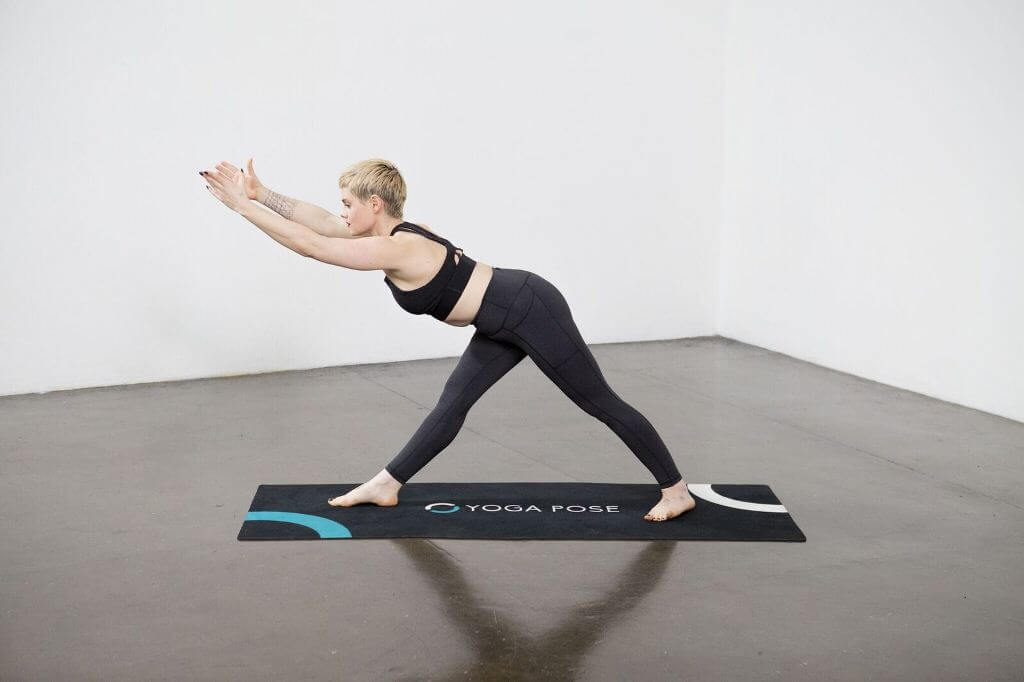 6.) Fold forward over your right front leg, placing your palms on the mat on either side of your right foot, try to close the gap between your chest and your upper thigh.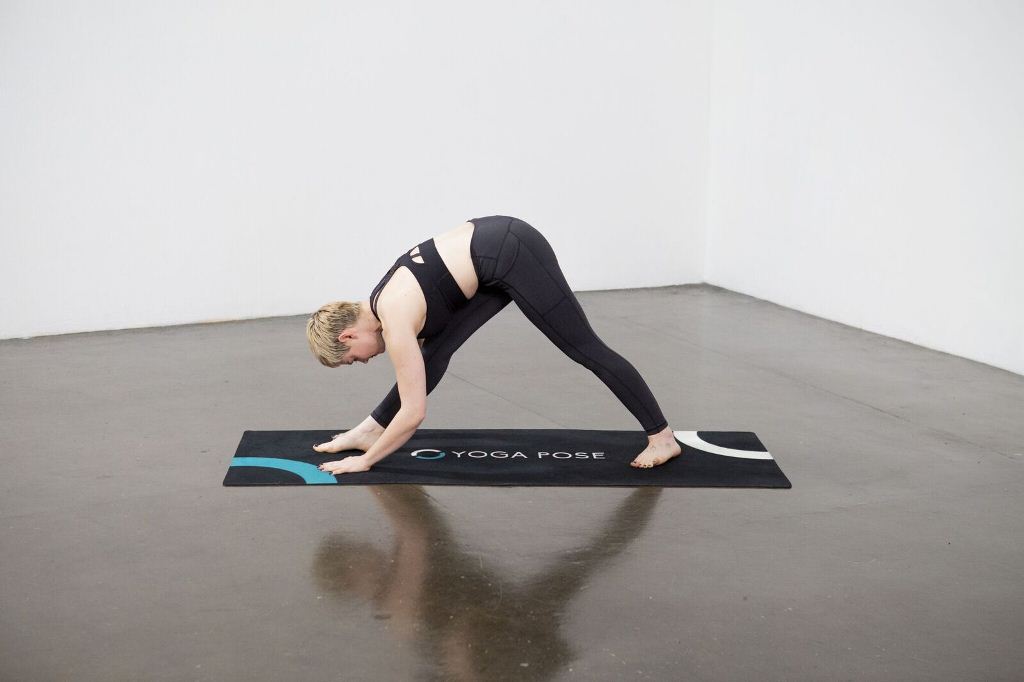 7.) Hold this position for up to 30 seconds. To exit, simply press back into Downward Facing Dog.
HEALTH BENEFITS OF INTENSE SIDE STRETCH POSE
INTENSE SIDE STRETCH POSE FOR STRETCHING
The Intense Side Stretch Pose generally stretches and expands the whole body, especially the hips, hamstrings, the quadriceps muscle and the spine. It is a perfect way to prepare for deeper hip stretches.
INTENSE SIDE STRETCH POSE FOR POSTURE
The Intense Side Stretch Pose grounds and lengthens the tailbone as well as the spine, promoting their healthy setting while expanding the chest. It nurtures a proper posture.
INTENSE SIDE STRETCH POSE FOR BODY AWARENESS
To perform the pose, you need focus and a lot of awareness to maintain the needed balance. At the same time, you have to synchronize your breathing pattern which gives an additional calming and soothing effect.
Contraindications & Cautions
Advanced pregnancy
Leg injury
Pain in the lower back or in the neck, causing pain
High blood pressure
Modifications & Deepening the Pose
INTENSE SIDE STRETCH POSE TO OPEN THE SHOULDERS & THE CHEST MORE
If you would like to open up and create more space in the shoulders and the chest, providing a deeper stretch to them, this variation is for you. Simply reach your arms backwards, bend them at the elbows, the palms of the hands facing each other. Move the palms of the hands towards each other and as upwards toward your neck as you can until they touch each other as if during a prayer. It offers a great opening for the shoulders and the rest of the upper body.
INTENSE SIDE STRETCH POSE FOR THOSE WITH BACK PROBLEMS
If you feel like your lower back muscles are not strong enough for this pose and you cannot freely perform the bending forward correctly, use two blocks analogically on both sides of the anterior leg. You can adjust them just right to your needs. This way, you won't injure your spine while still giving your hips a proper stretch.