BENEFITS OF HALF WHEEL POSE
Stretches and strengthens the lower and upper back
Stabilizes the neck
Lengthens the arms and the shoulders
Boosts thinking process
SUMMARY OF HALF WHEEL POSE
Not only is Half Wheel Pose, or Ardha Urdhva Dhanurasana, a preparation pose for the Full Wheel Pose, or Urdhva Dhanurasana, but it also provides both mental and physical benefits. It greatly lengthens the arms and the shoulders while stabilizing the neck and strengthening the muscles of the back. .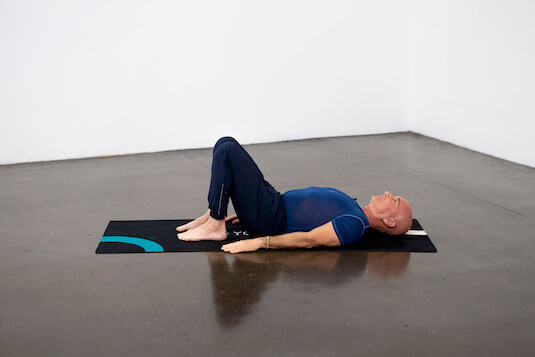 1.) Begin laying on your mat with your palms by your sides, your knees should be bent with the soles of your feet on the mat about hip-width apart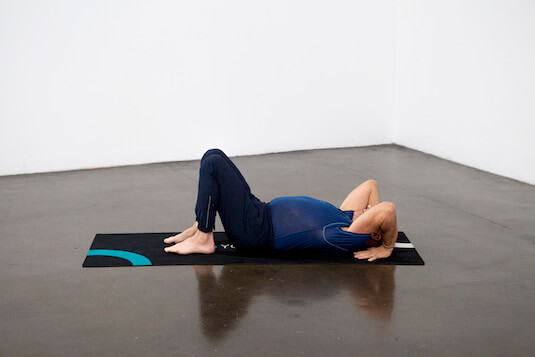 2.) Place your palms flat against the mat by your ears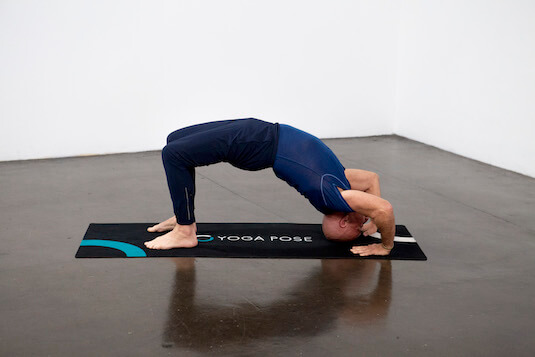 3.) Press your palms against the mat and engage the front of your legs, glutes and your shoulders, lifting your glutes, lower back and shoulders off the mat. The crown of your head can rest on the mat. Hold this position for up to 30 seconds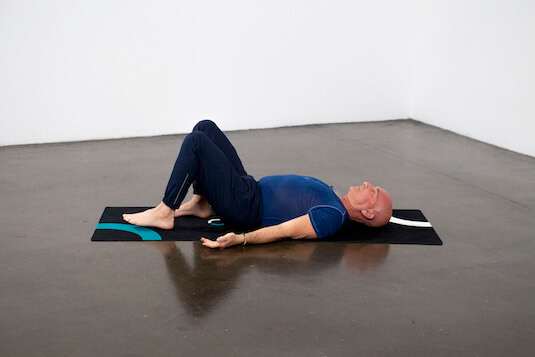 4.) Lower your glutes back to the mat and slowly release your palms back to start position
HEALTH BENEFITS OF HALF WHEEL POSE
HALF WHEEL POSE FOR THE UPPER BODY
Since Half Wheel Pose requires a great extension as well as balance of the arms, the shoulders and the upper body, it stretches and gently strengthens them equally.
HALF WHEEL POSE FOR BACK STRENGTH
Half Wheel Pose focuses mainly on the muscles of the upper and the lower back hence its strengthening effect on them.
Contraindications & Cautions
Back injuries
Neck injuries
Shoulder injuries
Modifications & Deepening the Pose
HALF WHEEL POSE VARIATION AGAINST THE WALL
Performing the Half Wheel Pose against the wall can deepen the stretch of the back to a great extent. Get into the pose normally, with your back facing the wall. After you reach your arms back, place the palms of the hands flat on the wall and start marching them down to maximally deepend the bend of the spine. Remember not to engage the hips with the bending process.
HALF WHEEL POSE VARIATION FOR A DEEPER OPENING
Proceed with the standard Half Wheel Pose as follows. Bring the hands together and instead of reaching them as backwards as possible, do the same but downwards so that you bend the spine until the hands meet approximately the level of the knees. Gaze upward and enjoy the stretch as well as deepened opening of the chest and shoulders.