Malasana (muh-LAHS-uh-nuh)
Opens inner thighs and groin
Encourages heart-opening
Grounding body and mind
Ankle flexibility
Often referred to in class by its Sanskrit name, Malasana, Garland Pose is a deep yogic squat, where the knees and feet are wide enough to accommodate the chest and shoulders. It encourages an opening through the inner thighs, creates a grounding feeling in the feet and hips and improves dorsiflexion range in ankles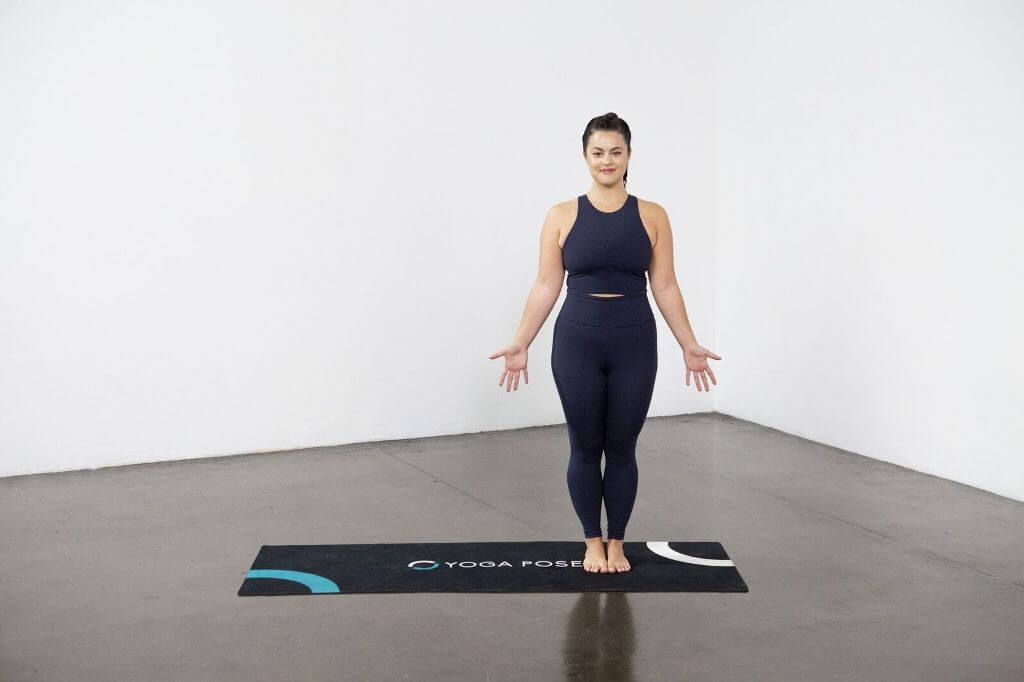 1.) Begin in Mountain Pose (Tadasana). Heel-toe your feet to be positioned wider than the hips. Turn your toes out about 45 degrees to direct the knees outwards. Bring your hands above your head in prayer position.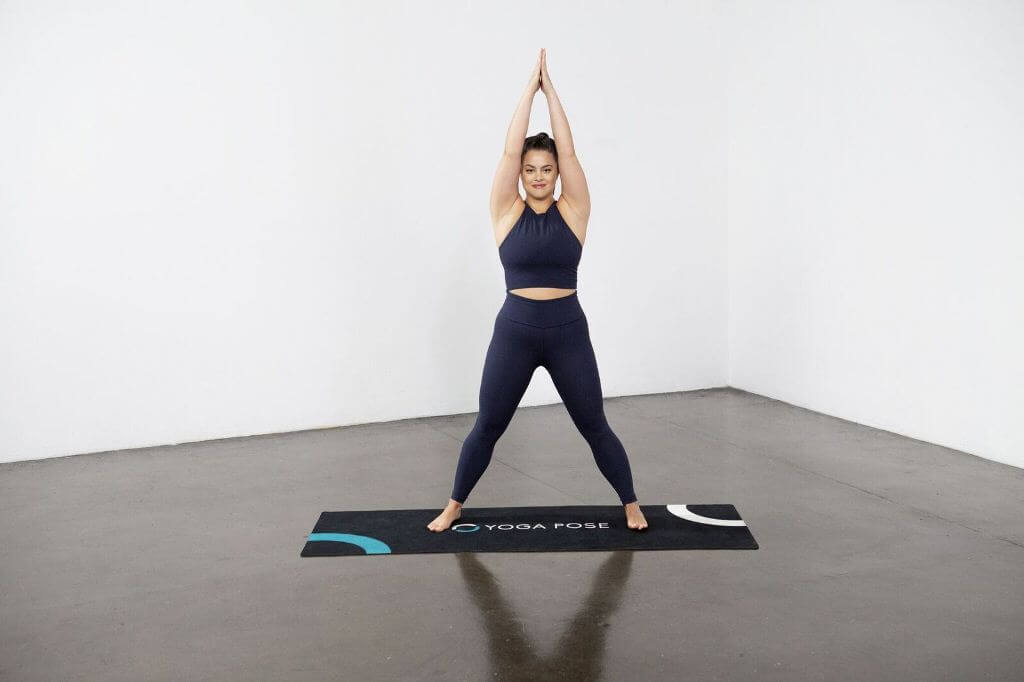 2.) Pull the belly button up towards your ribcage to create a slight posterior pelvic tilt and find engagement in your core.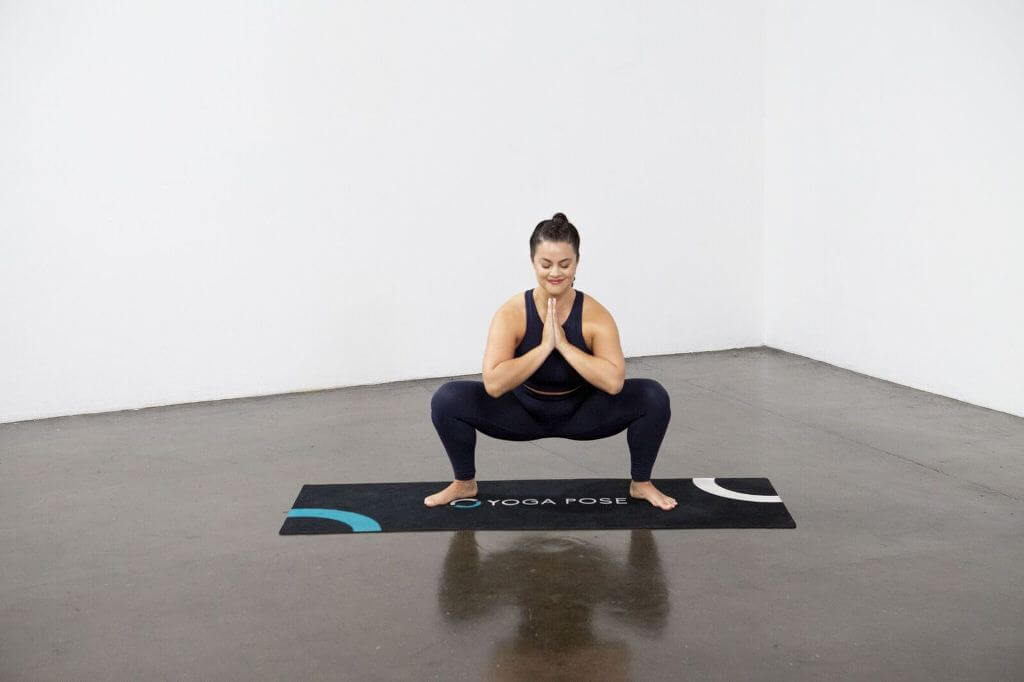 3.)When ready, dig your heels into the ground and start sinking your hips towards the earth, maintaining a strong, long back. Take your time, descend with control rather than collapsing down. Make sure your knees are following the center lines of the feet and bending in the same direction.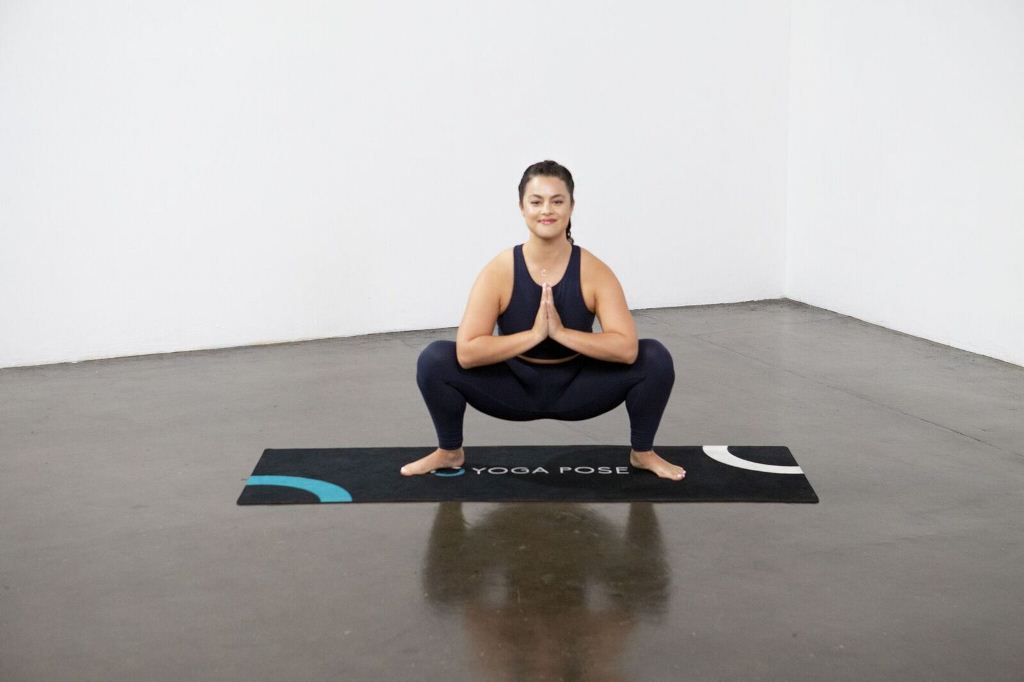 4.) Reach forward through your sternum and if accessible, you may push your elbows into the inside of your knees for further opening. Look straight ahead or close your eyes to tune into your other senses .
HEALTH BENEFITS OF GARLAND POSE
GARLAND POSE FOR REGULATING SEXUAL ENERGY
Drawing attention and circulation to the pelvic region, this pose puts an emphasis on the groin and reproductive organs. This focus and alignment helps with sex drive and may assist with fertility and pregnancy.
GARLAND POSE FOR FLAT FEET & ANKLE MOBILITY
The unique even position of the feet in Garland Pose tests ankle mobility and builds strength in the feet. Practice this pose for flexibility in the ankles and for strength in the feet.
GARLAND POSE FOR MENTAL HEALTH
Physically lowering towards the earth, rooting through the feet and reaching down with your centre of gravity creates a unique environment where the physical grounding inspires the mind to ground and settle as well.
GARLAND POSE FOR STRETCHING HIPS AND GROIN
Whether you are using props or trying the most challenging variation, Malasana has an undeniable effect on hip flexibility. The gravity pulling the hips down really stretches through the inner thighs and groin, and having that extra bit of flexibility brings long-term benefits, such as injury prevention.
Contraindications & Cautions
Ankle and foot injury
Lower back injury
Modifications & Deepening the Pose
MODIFYING GARLAND POSE FOR TIGHT ANKLES
Not everyone finds it possible to sink the hips to the floor while maintaining the contact through the heels. If you are finding it difficult, let the heels lift up. You could prop your heels with yoga blocks or folded blankets, or alternatively, keep the weight in the balls of your feet and rely on your balance.
MODIFYING GARLAND POSE FOR EXTRA CHALLENGE
If the conventional variation of Malasana doesn't present enough of a challenge, stop relying on your arms to keep the knees open. Instead, reach your arms overhead and lift the gaze towards the space between your hands.