Paripurna Navasana (par-ee-POOR-nah nah-VAHS-anna)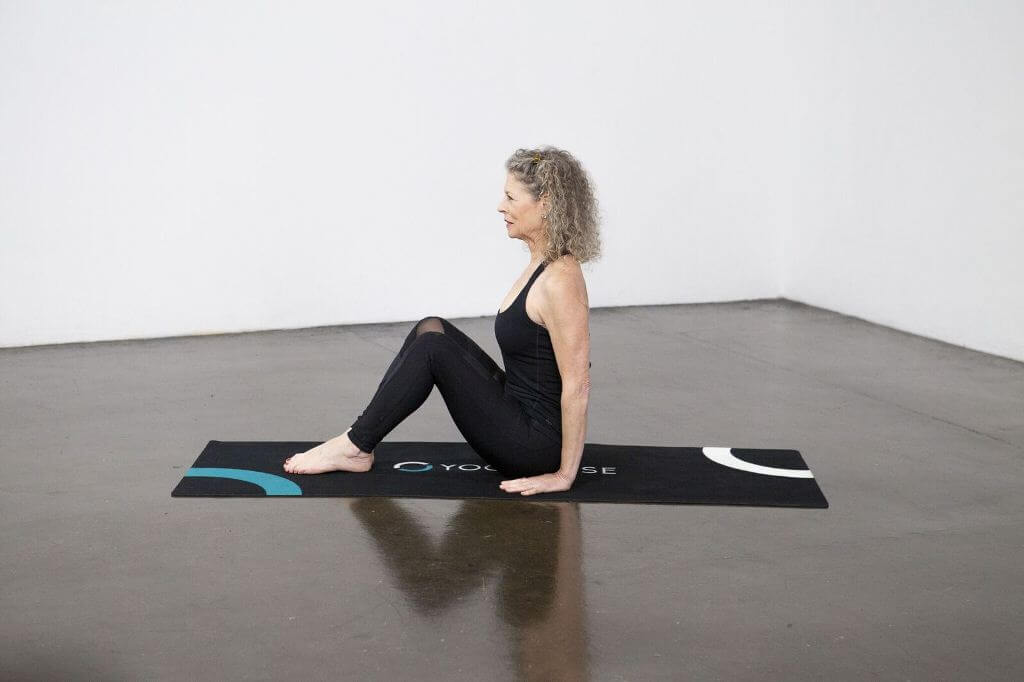 BENEFITS OF FULL BOAT POSE
Strengthens core and back
Stretches the hamstrings and the quadriceps
Improves the alignment of the body
Promotes balance
Energizes and motivates
SUMMARY OF FULL BOAT POSE
Full Boat Pose, or Paripurna Navasana, is an intermediate pose that targets the core. Holding this pose will engage your abdominal muscles, improving digestion and strength. Additionally, Full Boat Pose also requires balance and alignment, challenging every part of the body to be strong and focused.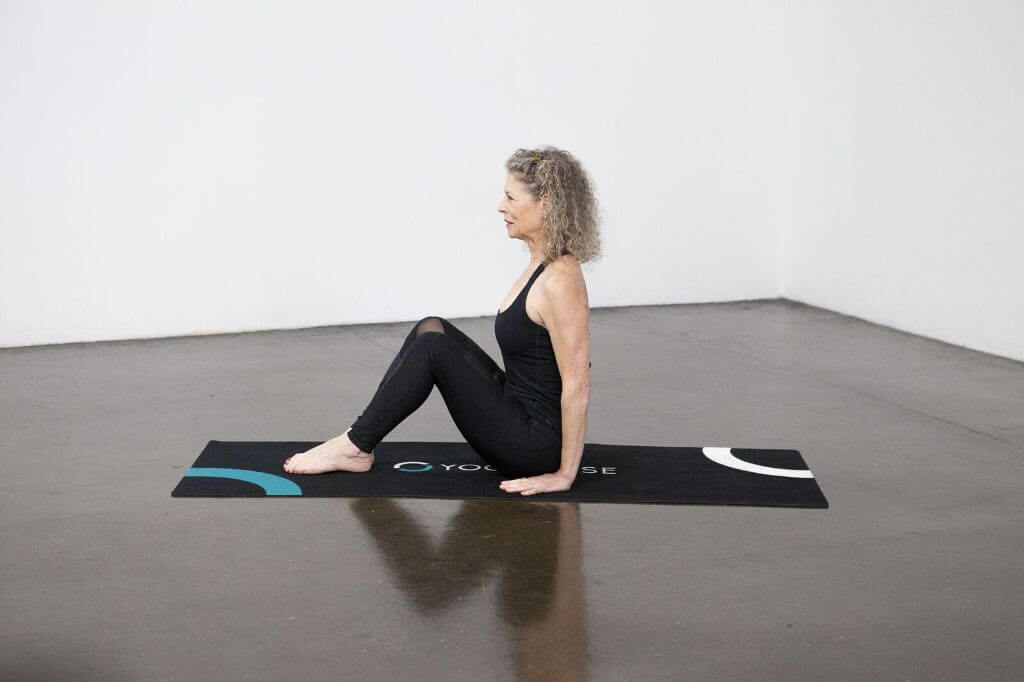 1.) Begin seated on your mat with your legs bent slightly, feet flat on the floor in front of you about hip width apart. Your palms should be flat on the mat on each side of your hips. Sit tall and breathe.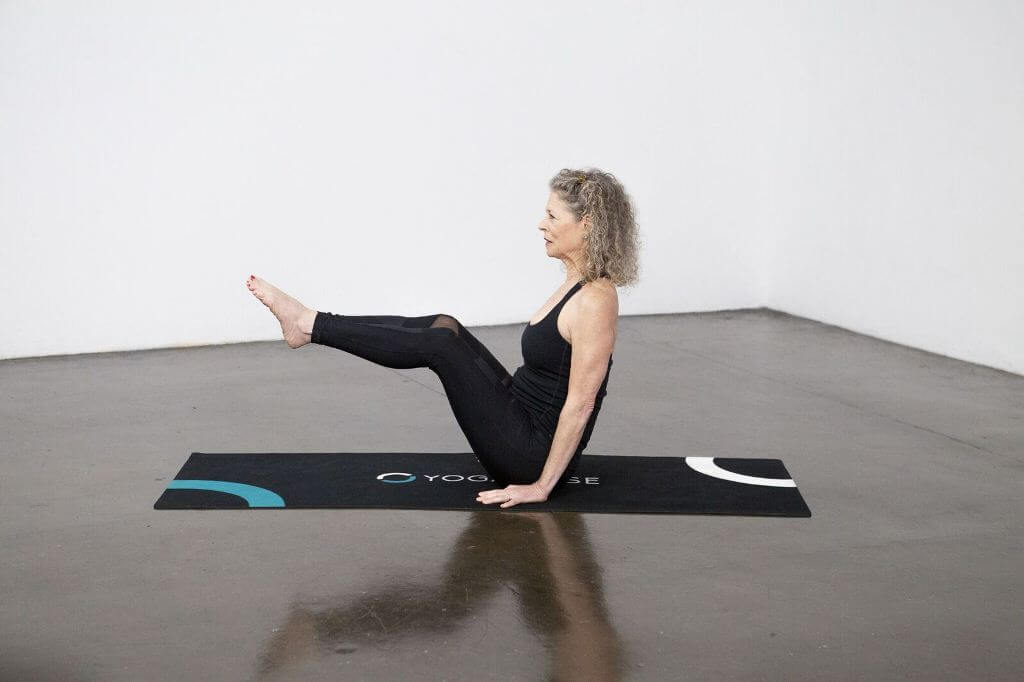 2.) Slowly lift your legs to a 45-degree angle, pointing your toes. Try to keep your legs straight, but if this is too difficult, you may bend them slightly.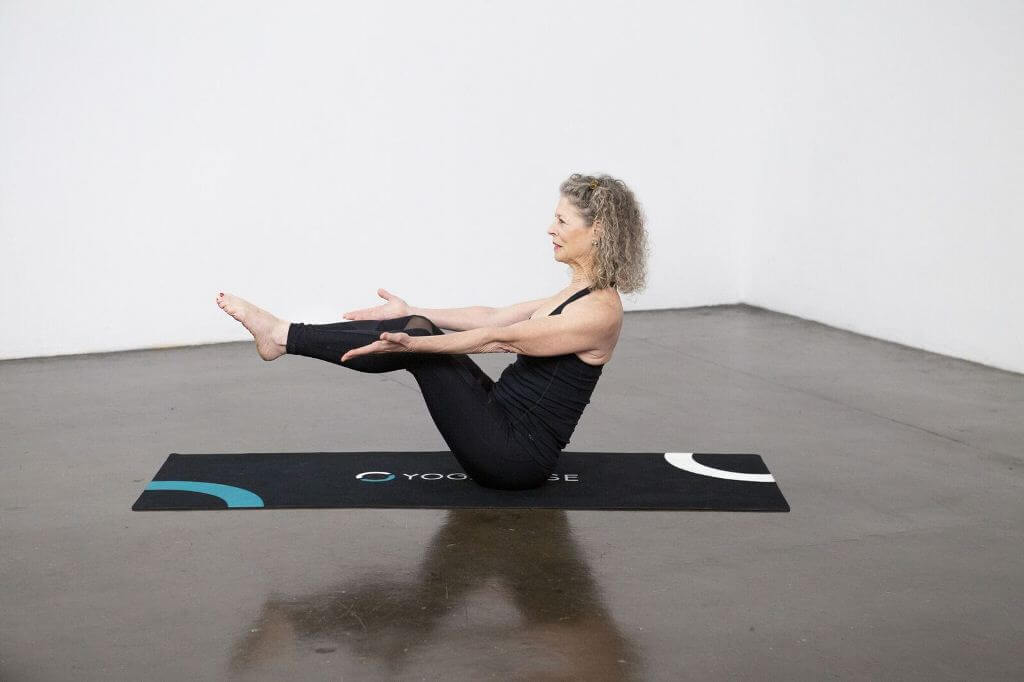 3.) Balancing on your tailbone, lift your arms so they are parallel to the floor with your palms facing up. Hold this position, engaging your core, legs and arms.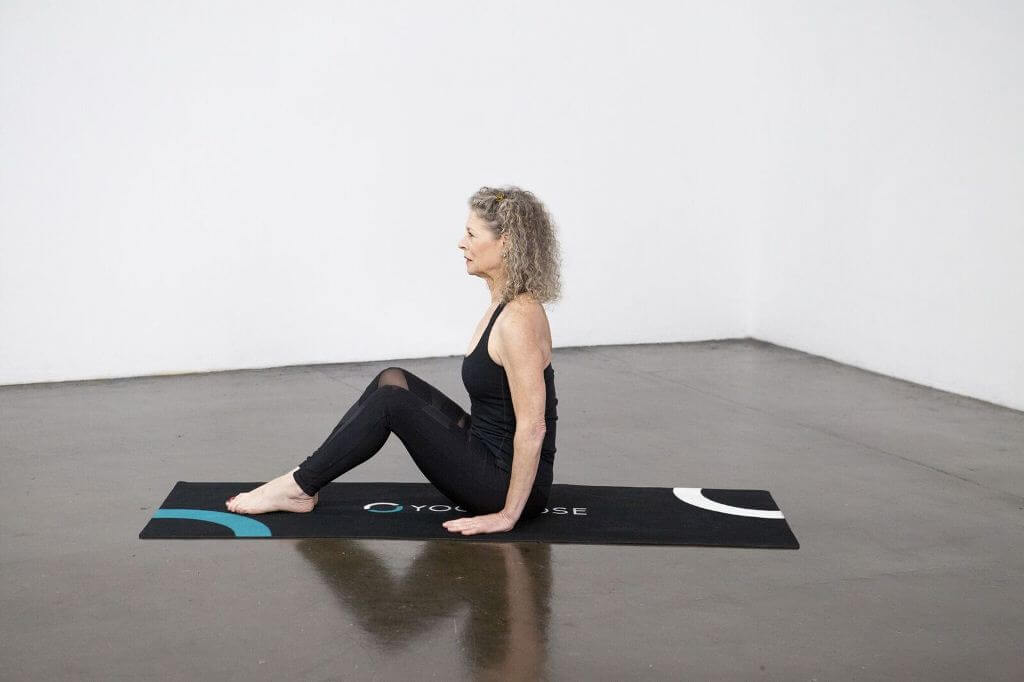 4.) To release, simply bring your legs and palms back to the ground.
HEALTH BENEFITS OF FULL BOAT POSE
FULL BOAT POSE FOR CORE & BACK
Full Boat Pose engages the core and back muscles while also engaging other areas of the body. This highly demanding core-strengthening exercise can be modified for your strength levels, with the most difficult being legs straight and toes pointed.
FULL BOAT POSE FOR STRETCHING THE HAMSTRINGS & QUADRICEPS
In this pose, there is no weight on your legs, instead, your core is supporting the weight of your legs. Use this as a time to really engage and lengthen your hamstrings and quadriceps. Try flexing and pointing your toes.
FULL BOAT POSE FOR FOCUS & BALANCE
This pose heavily relies on balance. Test your mental agility and determination by holding this pose for extensive periods of time. Try changing your arm positions to test your balance.
Contraindications & Cautions
Back, neck, hip or leg injury
Pregnancy
Hypertension
Modifications & Deepening the Pose
FULL BOAT POSE WITH A STRAP
If you still find it difficult to maintain your balance, the variation of Full Boat Pose with a strap may help. Use a strap to assist your legs in the pose, this way the pull of the strap will raise your body, relieving some of the stress from your core. Remember to engage the abdominal muscles.
BOAT POSE WITH YOUR HANDS ON THE GROUND
If you are not yet confident in Full Boat Pose, or if you have a back injury, try Boat Pose with your hands on the ground. In this position, you will lift your legs, but keep your palms flat on the ground.