Mandukasana (man-doo-KAHS-uh-nuh)
Opens the hips
Stretches the leg muscles 
Lengthens the back
Promotes knee health
Frog Pose, or Mandukasana, offers a deep stretch to the hips and groin region, opening up the front bodys and psoas. You can hold this pose for an extended period of time, however it requires focus and determination to allow the stretch to take full effect. Perfect for lengthening the back and generously opening the hips, Frog Pose can also help with knee pain and strength.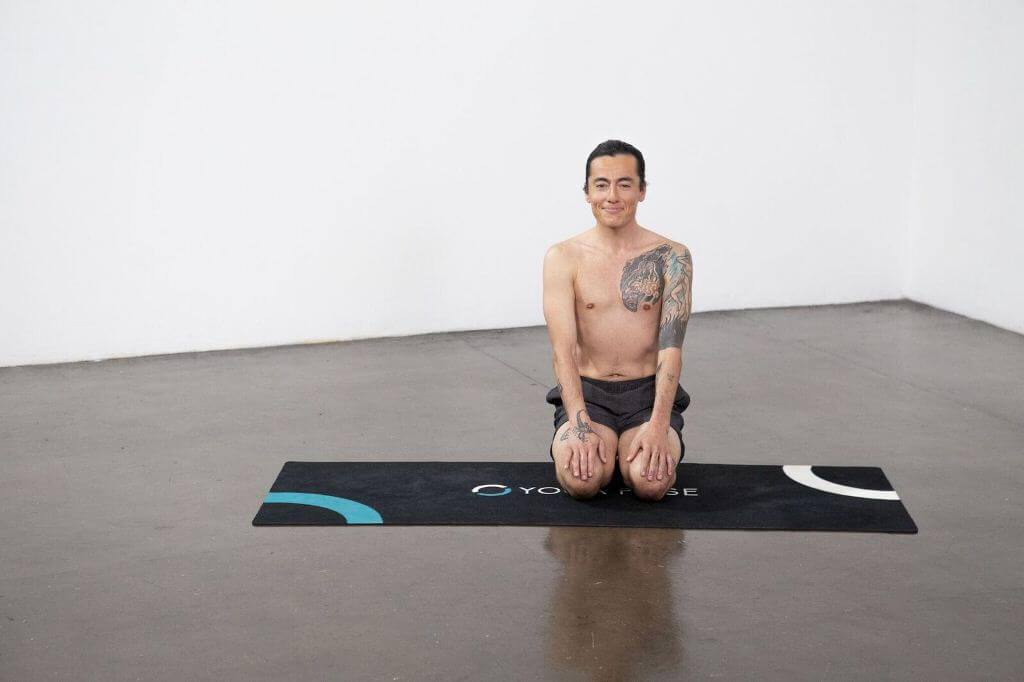 1.) Begin sitting on your heels on the center of your mat.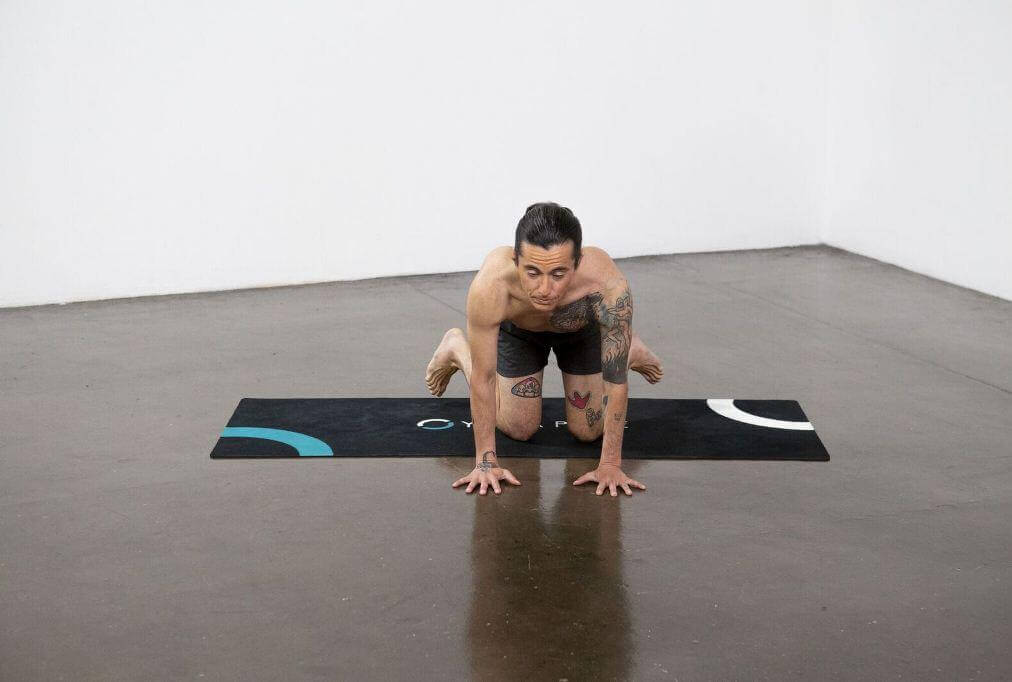 2.) Move into tabletop position with your hands underneath your shoulders.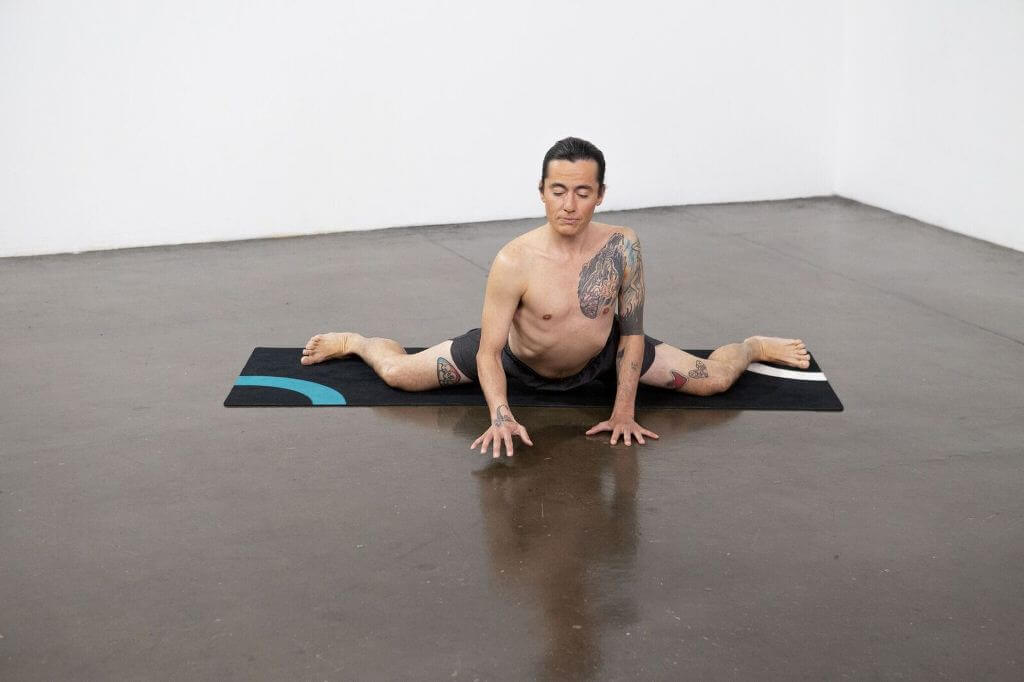 3.) Open the knees to a 90-degree angle, bringing the inside of your thighs to the floor. Your hips should drop down to the floor and the inside of your feet should be flat on the floor.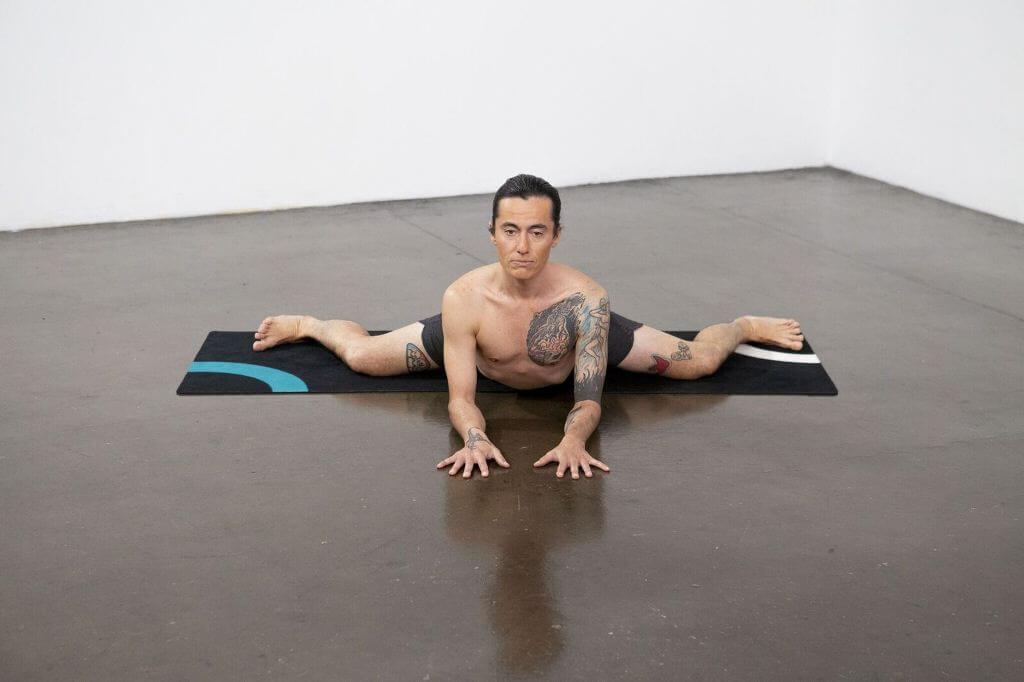 4.) Breathe into the pose. Lower your forearms to the floor in front of you, bringing your body down to the mat.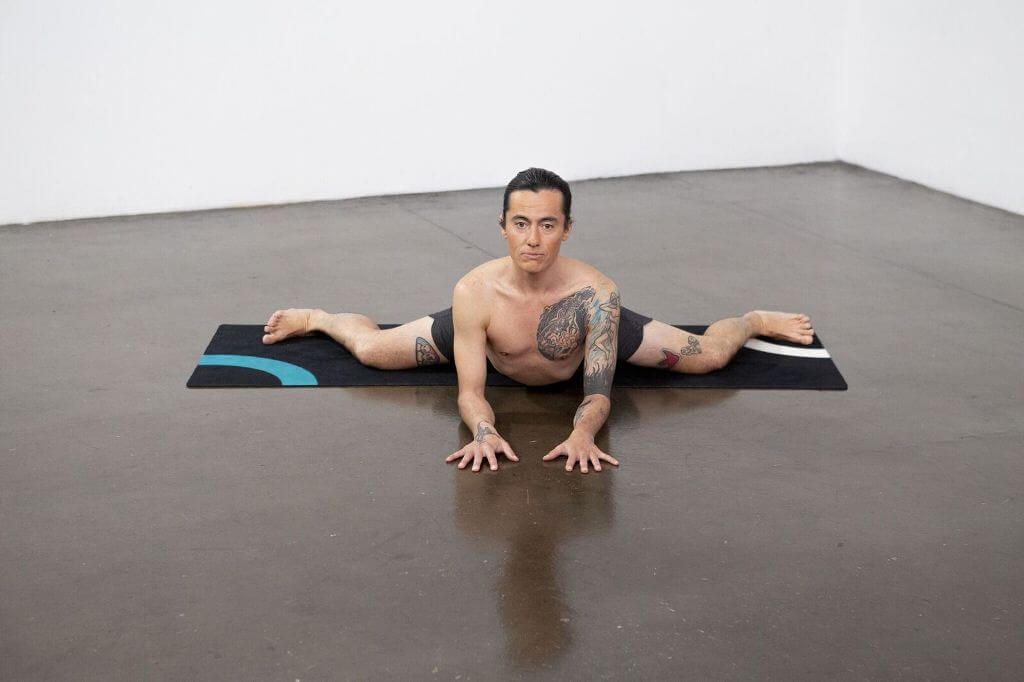 5.) Lengthen the spine out of the pelvis and feel the stretch throughout the front of your body and in your lower spine.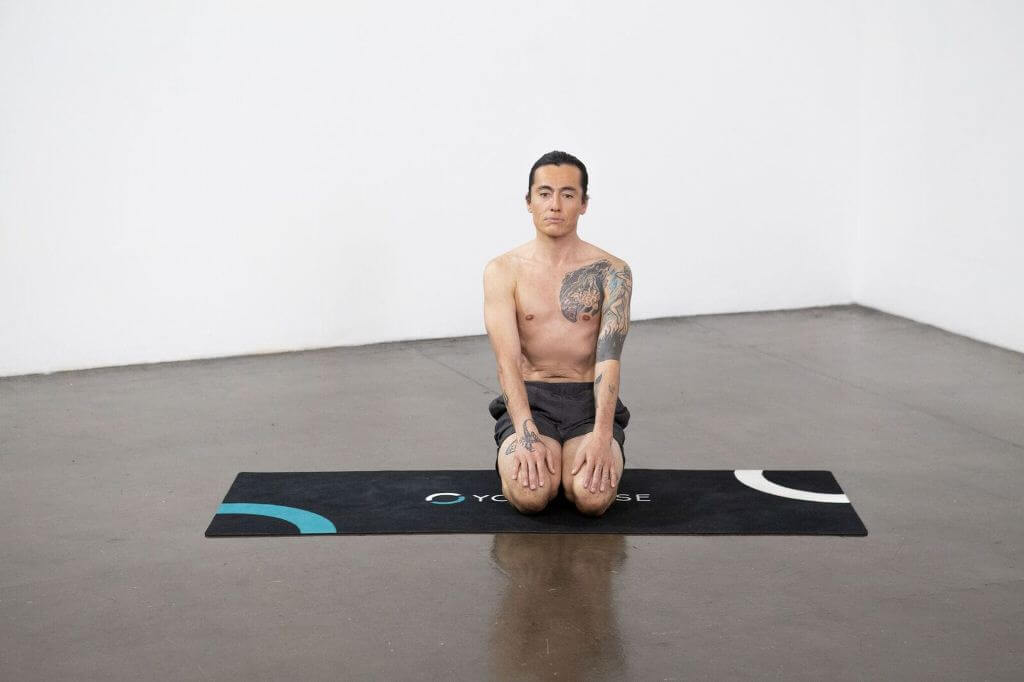 6.) To exit the pose, simply come back to tabletop position slowly.
HEALTH BENEFITS OF FROG POSE
FROG POSE FOR OPENING THE HIPS
Frog Pose is a perfect, intermediate hip opener to prepare practitioners for more advanced poses. Furthermore, it stretches the psoas, groin, knees and lower back.
FROG POSE FOR LENGTHENING THE BACK
Frog Pose supports healthy posture by lengthening the spine. While your legs are spread, your back must remain long to fully benefit from this pose.
FROG POSE FOR HEALTHY KNEES
While in this pose, your knees should maintain a 90-degree angle, encouraging a full range of movement in the knee joints. Incorporating this pose can help prevent arthritic symptoms.
FROG POSE FOR FOCUS & DETERMINATION
Frog Pose demands focus and determination. Because you can hold this position for an extended period of time, there will be moments of discomfort, especially if you have tight hips. Channel focus and determination while holding this pose for the full benefits.
Contraindications & Cautions
Knee injury
Back injuries
Pregnancy
Modifications & Deepening the Pose
FROG POSE VARIATION WITH A BOLSTER
If you find Frog Pose too challenging or simply would like to relax more while getting into the pose, performing the position with a bolster is an option. Prepare a bolster and place it under your torso, you can hug it with your arms and rest your upper body and your head on it while enjoying the hip and leg stretch. This variation is also less demanding for the knees.
FROG POSE WITH THE ARMS TO THE SIDE
Frog Pose with the arms to the side is for practitioners who would like to stretch the spine and the upper body a little more and from a different angle. Starting from the standard Frog Pose, just move your arms out to your sides.